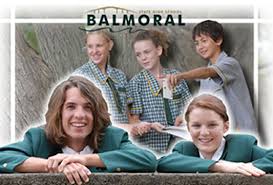 Balmoral State High School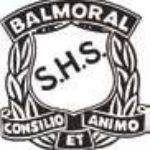 Balmoral State High School overview
Reasons to choose Balmoral State High School
Gateway Aerospace School, in partnerships with Boeing Australia Limited and the University of Queensland
Education Queensland Excellence in Educational Leadership Award, National Literacy Award
SPECIAL PROGRAMS
Aerospace Studies
Film & Television
Fine Arts and photography
Hospitality & Tourism
Recreation Studies
Mathematics.
EXTRA-CURRICULAR ACTIVITIES
Boeing Enterprise Team
Instrumental program
Annual student multimedia performance
Magazine committee languages
Japanese
Italian
SCHOOL FACILITIES
Creative Arts Precinct
Film & Television Editing Suite
Extensive sporting fields
Industry standard Hospitality facilities
Modern Library & Resource Centre
Metalwork & Woodwork shop
Photography darkroom
Two tennis courts, two basketball courts
Networked computer labs. tertiary path ways
Griffith University Partner School
AWARDS
Outstanding OP results
Annual ski trip
Annual Wildwords festival
Strong culture of student support and integration
International students selected for national volleyball team and futsal squad.
 Academic Program
Balmoral High offers international students access to quality Australian secondary education. They offer :
Year 8 Studies
Years 9 & 10 Studies
Years 11 & 12 Studies
QSA Studies
Vocational Studies
Recreation Studies & Tourism
Extra-Curricular Programs
Emphasis is placed at Balmoral on learning in a variety of different ways such as :
Music Competitions (including singing groups, tours/camps & workshops)
Sporting Activities (students can represent the school at the state level)
School Magazine (produced annually with contributions from fellow students)
Australian Mathematics & Science Competition
Oratory for those interested
Hospitality & Catering practice courses
Snow Ski Adventure
Fine Arts
Location
Balmoral High is about 5km away from the Brisbane CBD. The school is serviced by an efficient public transport system.
Balmoral's State of the Art Facilities
Cutting edge Science labaratories
Computer labs with internet access throughout the school
Visual Graphics Lab
Industrial workshops
Arts Academy
Cricket Oval
Basketball & Tennis Courts
Student Support Services
Balmoral High offers international students a wide range of support services. These include :
Guidance Officer Support
Year Coordinators
School Chaplain
School Community Health Nurse Support
These services provide a coordinated response to managing student welfare & support in order to ensure positive student outcomes.
Balmoral International Student Program
Balmoral's International Student Program comprises of students from Europe and Asia. There are about 25 international students currently enrolled in the program. The school truly benefits from this multicultural mix.
Balmoral offers international students :
Homestay Support services
Specialist English as a Second Language (ESL) Support
Balmoral High offers international students an interesting educational experience.
Application