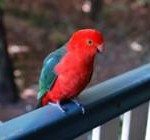 OVERVIEW
Billy Blue College of Design has grown into a truly inspirational space for design education. We are proud to claim an iconic and affectionate place in the hearts and minds of the design community.
Originally founded by industry professionals, Billy Blue is a creative hub where current practicing professionals come to teach and meet with students and staff.
Some of the reasons why students choose Billy Blue include:
From the moment you step inside the college, you experience a strong creative culture, a campus which has been purpose designed for you.
We have bona fide internship, work experience and scholarship agreements with Landor, Hulsbosch Communications, Frost Design, Futurebrand, Pearshop, Powerhouse Museum, Leo Burnett Digital and The Hub Agency, to name a few. We provide you with every opportunity to carry out work experience, and graduates with a professional portfolio with your own personal business card and letterhead. We also have a graduation exhibition that is well subscribed to by top professionals in the design and advertising industries.
As a Billy Blue student, you have the opportunity to study abroad and complete part of your design course at the prestigious Berghs College of Communications in Stockholm, Sweden. The international perspective that this experience provides is invaluable to you becoming a highly sought after designer in leading studios around the world.
LOCATIONS/CAMPUSES

Sydney campus
Northpoint,  171 Pacific Highway, North Sydney NSW
Additionally, our Resource Centre includes the latest Apple iMac computers and students can access our wireless network on campus. Printing and copying is available to students Campus facilities are open from 8am to 9pm Monday to Thursday, 8am to 6pm Friday, and 10am to 4pm Saturdays during the semester.
Brisbane campus
The Gantry, Unit 2, 10 Costin Street, Fortitude Valley QLD
The Brisbane campus is situated in Fortitude Valley and spreads over 1800 square metres. Access to the Brisbane campus is easy with students coming and going via bus, train, City Cat or ferry. The closest train station is Fortitude Valley and is approximately 250m walk from the campus.

COURSES
Courses available for study include:
Bachelor of Applied Design (Communication)
Bachelor of Applied Design (Branded Environment)
Bachelor of Applied Design (Digital Media)
Bachelor of Applied Design (Commercial Interiors)
Bachelor of Applied Design (Residential Interiors)
Bachelor of Applied Design (Branded Fashion)
Certificate III in Printing and Graphic Arts
Diploma of Printing and Graphic Arts (Digital Production)
Certificate III in Design Fundamentals
ENTRY REQUIREMENTS
Higher Education qualifications:
Minimum of 18 years of age prior to course commencement with completion
and
IELTS 6.0 (academic) with a minimum of 5.5 in each band if English is not your first language.

Vocational qualifications:
Minimum of 18 years of age prior to course commencement with
satisfactory completion of year 11, year 12 or equivalent
or
Mature age (aged 21 or over) entry with relevant work experiences and
IELTS 5.5 (academic) or above if English is not your first language.
Why Study at Billy Blue College of Design?
One great thing about studying at the Billy Blue College of Design is our campuses and facilities. We've decided that the best way to learn is by learning to industry standards, which is why our campuses are designed to mimic the agency environments you'll likely go into following your graduation.
They're all located in the inner city and in the neighborhoods where creative agencies exist. There's plenty of common areas for collaboration, secluded study nooks for quiet work, and spaces that inspire you to think about things differently. We've also got great technological facilities that make every space a learning space. Enjoy a virtual tour of our Ultimo campus:
Ultimo campus tour
By learning to industry standards, you'll be ready to hit the ground running when you graduate, or even before!
Billy Blue has graduated. Hello University
We are thrilled to announce that Billy Blue College of Design is now a part of  Torrens University Australia, and our students will be graduating with a university qualification, offering better recognition for their skills and greater opportunity for employment worldwide. While Billy Blue remains the leading Australian specialist design college, providing you with networks and connections with employers and industry experts, small class sizes, modern campuses, and insightful lecturers; the partnership with Torrens University, which is a part of Laureate International Universities connects you with over 80 institutions worldwide, so you can learn from design experts and study at partner institutions around the world.
Ready to Apply?
To apply for your course, please contact us ASAP. There is no application fee.
Please note: If you have completed this in the past week, welcome! We'll be in touch shortly with further information.
We're Here to Help
Please don't hesitate to contact our Course & Career Advisor.