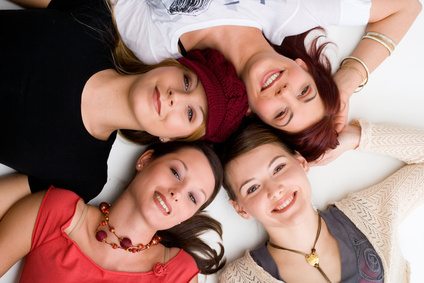 CRICOS Provider Code: 02444M
Why study at Brisbane North Institute of TAFE
A bold, innovative era where commitment to the expectations of the learner, creativity in ideas and the courage to change to meet the future needs of our clients will secure our place as leaders in the Queensland vocational training and education market.
Brisbane North Institute of TAFE build skills capability through excellence, innovation and integrated learning pathways. "Your future – Our focus."
Pathways to University
BNIT diplomas provide direct entry pathways to top universities, where credit of up to one and a half year's study is given towards Degree programs.  This provides students with two internationally recognised Australian qualifications mostly within the same time it takes to earn one degree, resulting in high graduate employment and at a fraction of the price.

Pathways to Employment
BNIT is an internationally recognised education and training provider in a number of specialist areas that are in demand and is one of the leading institutes in the government network partnering with Australian industries.  Programs are reviewed regularly to ensure they match current workplace demands and include the relevant industry skills.
Every year thousands of satisfied BNIT graduates go on to pursue their dreams and achieve amazing things. Invest in yourself and gain a successful future with BNIT.
BNIT – Your future…Our focus.
General Information
The Brisbane North Institute of TAFE offers vocational education and training programs at five major educational campuses – Ithaca, Grovely, Bracken Ridge, Redcliffe and Caboolture Campus with more than 40,000 student enrolments per year.
The Brisbane and North Point Institute of TAFE offers an enormous variety of study areas within its key training areas: engineering and construction, horticulture and sciences, information technology and arts, furnishing, building, automotive, business, administration, hospitality, food, sports and recreation, travel, built environment, engineering, electrical, fitting and machining, community and human service, child care, hairdressing, literacy and migrant education.
The institute also plays a major role in meeting the language and literacy needs of people all over state – its Language Services Unit co-ordinates language and literacy programs for Queensland, and the Hamilton Language and Literacy Centre is involved in the Workplace English Language and Literacy Project. The Centre also runs programs for people with intellectual disabilities, and for ethnic community members.
An extensive learning support network also provides access to language, learning and life skills. Job placement and vocational advice help students translate acquired skills into positive futures and careers.
The Brisbane and North Point Institute of TAFE prides itself on its flexibility in meeting its client's needs at a time, place and pace which suits them.
Location
With five campuses servicing over 30,000 students across Brisbane's Northside from Caboolture to the CBD, Brisbane North Institute of TAFE is now the second largest Institute of its kind in the state. And, by continuing to meet the evolving needs of our staff and students, it is growing every year.
Bracken Ridge campus
Caboolture campus
Grovely campus
Ithaca campus
Redcliffe Campus
Study Options / Courses
Brisbane North Institute of TAFE offers a range of courses for International Students in:
Courses BNIT offer a range of courses for international students in areas in demand including:
accounting
community services
interior design
aged care
commercial cookery
information technology
animal services
events
justice
arts
graphic design
travel and tourism
business studies
horticulture
children's services
hospitality
BNIT also offer quality nationally accredited English Language Intensive Courses (ELICOS) through its English language Centre where dynamic classes which focus on academic English. Beginners to Advanced levels are available.
Campus
With five convenient campus locations servicing over 35,000 students including international students from over 20 different countries around the world, the Government owned Brisbane North Institute of TAFE (BNIT) is one of the largest institutes of its kind in Queensland.
Using the latest and most effective teaching methods with highly qualified, award winning teachers who have both academic and industry experience, BNIT offers a 'hands-on' learning experience.  With a friendly and supportive learning environment, you will also find support staff and counselors ready to help you achieve your goals.
Geographically located in the south east corner of the State, Brisbane is the gateway to many tourist destinations. It is also Australia's fastest growing capital city with a safe and friendly environment and has become a popular choice for international students.
Ithaca
Ithaca Campus is the sole provider in Queensland for a number of TAFE programs, including certificate-level courses in veterinary nursing and kennel/cattery practices, and courses in vehicle body building, auto body repairs, auto body refinishing and automotive trimming.
Other key learning centres include furniture manufacturing, building and construction, shop fitting, French polishing and lacquering, upholstery, soft furnishing, interior decoration and renewable energy. There is also a wide range of office and business courses, and the Information Technology Centre is one of the most advanced of its kind in the state.
A unique adult preparation program at Ithaca Campus helps people with hearing impairments gain access to tertiary education.
Grovely
Grovely Campus is the state's centre for excellence for amenity horticulture, and the only campus in Queensland with a course in green keeping. Other key learning areas include environmental studies and conservation skills, floristry, landscaping, nursery, parks and gardens, and a range of courses in plant and machinery operations.
Caboolture
Caboolture Campus serves one of the strongest growth districts in Queensland. Here, the Faculty of Business provides an extensive choice of study in business, retail, computing and office administration.
The campus also provides training in horticulture and sports recreation through the Australian Traineeship System as well as certificate-level training in horticulture for the Faculty of Horticulture and Sciences
Outstanding facilities in hairdressing, as well as child care, community and human services studies also provide popular career choices from the Foundation and Service Studies Faculty. Literacy, migrant education, learning and life skills are also available.
The Faculty of Tourism and Leisure Studies offers courses in hospitality and cooking through its impressive bar and restaurant facility. Construction courses have also commenced, conducted though the Faculty of Technology.
Bracken Ridge
Bracken Ridge Campus offers top learning facilities in picturesque bush surroundings. Located on Brisbane's north side, the campus is a 30-minute drive from the city centre and Brisbane airport.
Here, the Brisbane and North Point Institute of TAFE offers a multitude of full- and part-time courses.
The Faculty of Business focuses on all aspects of business, computing and administration. The highly-experienced Tourism and Leisure Studies Faculty offers specialisations in tourism management, food processing, cooking, hotel operations and service, and sports and recreation.
The Technology Faculty features automotive, engineering and built environment facilities which are among the largest in the state. Child care, migrant education and literacy are the focus of the Foundation and Service Studies Faculty at the Bracken Ridge campus.
Redcliffe
Redcliffe Campus has new premises to serve the varied needs of the Peninsula community and continue to offer progressive education in literacy, study skills and language as well as business, management, administration, community and human services, and child care.
International students
TAFE stands for Technical and Further Education and is the largest government tertiary education and training system in Queensland.
TAFE Queensland is the largest and most dynamic provider of world class vocational education and training in Queensland. A government network of 15 institutes, spanning 85 locations, offers students the ability to develop practical skills through nationally-recognised courses.
At TAFE Queensland you can enjoy all the benefits of an internationally competitive education and training in a safe, attractive and culturally diverse part of Australia.
Students can enrol in English studies at one of our five English Language Intensive Courses for Overseas Students centres, then enter directly into formal courses. Most courses commence in February and July, and these range from 6 month certificates to diploma and advanced diplomas.
TAFE Queensland provides its students with a range of courses in a variety of areas including Tourism, Busininess and Information Technology. Courses contain a large component of practical work and real-life situations.
English courses, ELICOS
TAFE Queensland offers English Language Intensive Courses for Overseas Students (ELICOS) at five government-owned language centres in Queensland.
These courses enable you to reach English language levels required for formal studies in TAFE Queensland and University.
TAFE Queensland's English programs are intensive and offer rigorous exam preparation as well as general skill development to assist with your entry into university and or employment.
Entry to these courses is open to all international students from a non-English speaking background. Certain conditions may apply to students under the age of 18, please contact an institute for further details. Entry to each level will be determined by the learner's English language proficiency as measured by interview and placement test, or recent IELTS (International English Language Testing System)/TOEFL (Test of English as a Foreign Language) or other scores.
In order to gain the most from your chosen course, you will be given a placement test when you arrive. This will ensure that you are placed in the class most suitable to your own level. Our teachers are fully qualified and will offer you individual assistance and academic support.