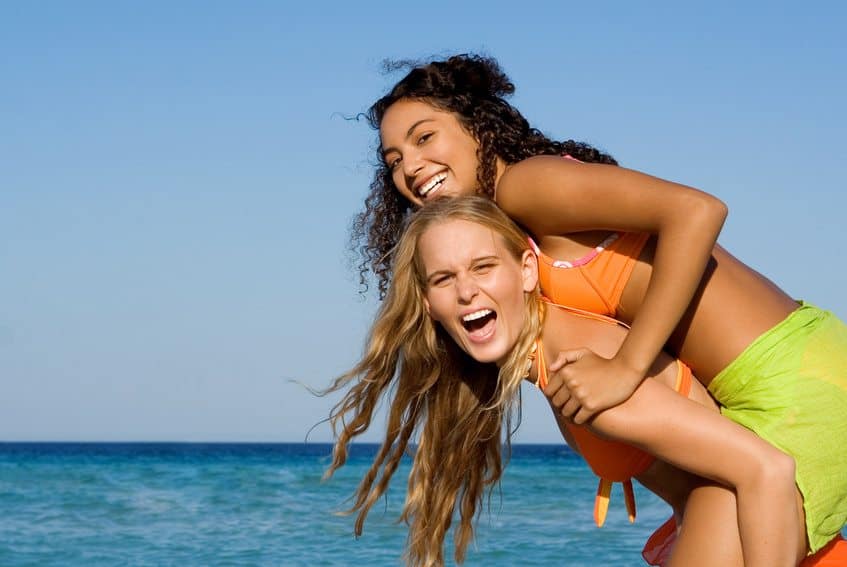 Overview
Carrick Institute of Education is dedicated to ensuring new Australians as well as current Australians have the best education to have the best start possible. Offering English Language courses, Vocational courses as well as Short courses. Carrick Institute of Education has campus's all over Australia so it will never be hard to find a place to study near you. Whether you are a beginner to the English Language or if you want a change in career Carrick Institute of Education will have something available to fit your needs.
Location
Campus's cover all of the east coast of Australia with locations such as Brisbane (the capital of Queensland), Adelaide (South Australia's capital), Melbourne (Victoria's capital) and Sydney (the capital of New South Wales). All centrally located in the CBD of each capital city.
Each state is very different, Queensland known for it's beaches, islands and of course the amazing tropical weather and sunshine. Adelaide is a quieter town, the city of churches as it is known in Australia. South Australia has some amazing sights such as Coober Pedy, Kangaroo Island, Lake Eyre, Barossa Valley and the Riverlands. Melbourne is the foodies capital of Australia a very trendy city, Victoria itself is stunning with a cooler climate, amazing alpine snow fields and of course the beautiful Great Ocean Road.
Sydney is our busiest city, very multi-cultural and very trendy. Home to the Sydney Opera House and the Sydney Harbour Bridge this city was also the host of the 2000 Sydney Olympic Games. New South Wales has some stunning beaches, snow fields and wineries, there is something for everyone here.
Campus
All campus's are located within the CBD's close to all amenities such as public transport, parking, entertainment, shopping districts, eateries and accommodation. With state of the art campus's and facilities, Carrick Institute of Education prides itself on being up to date with all the latest advancements in education and learning as well as technology, this helps to give students the best experience possible.
Qualified and professional tutors, teachers and lecturers work at the institute. As well as having supportive student counsellors and support staff available to students. A very supportive and friendly environment offering small class sizes, student resource centres, common rooms and kitchen amenities, foreign language computer software and free job placement services.
Courses
Courses are available full time. There are no formal entrance requirements however you will be tested on your English language skills on arrival. New enrollments commence each month.
Courses available for study include:
English Language
High School Preparation
General English Language
English for Vocational Education
English for Academic Purposes
First Certificate in English
IELTS Preparation
Vocational Programmes
Business Marketing
Commercial Cookery
Community Welfare Work
Event Management
Hairdressing
Hospitality Management
Patisserie
Tourism Management
Higher Education
Bachelor of Accounting
Bachelor of Business (Hospitality and Tourism Management)
Short Courses
Responsible Service of Alcohol
Coffee Making
Carrick Institute of Education
(CRICOS 00184J)
Why study at Carrick Institute of Education
At Carrick Institute of Education we are proud to offer over 16 years of experience, awards, recognition and expertise to ensure students are fully equipped to enter their chosen career. Carrick Institute of Education has worked closely with industry to create training and education programs which cater to all sectors. Carrick Institute of Education aims to promote an environment which develops practical skills and personal attitudes that form the foundation for future success.
Location
Melbourne Campus: The state of Victoria offers a natural wonderland with some of the best scenery in the world in one small parcel. Officially voted "The World's Most Liveable City", Melbourne is a dynamic and colourful learning environment. From world class opera to concerts and many festivals, Melbourne offers a lifestyle that fits around your needs and desires. The personality of Melbourne's dining scene is as distinctive as the city itself reflecting it's multicultural diversity.
Sydney Campus: New South Wales is Australia's most populated state. Within its borders the beauty and wonder of Australia can be experienced first hand via well developed and efficient highway and public transport systems. Sydney is home to many cultural groups speaking over 170 languages, giving the city a unique character. It is a vibrant city catering to all your needs whether you seek exhilaration, exploration or relaxation. With a unique blend of dining, shopping and recreation options, Sydney is one of the world's most attractive city environments.
Higher Education Carrick's Sydney Campus
Following the success of the Melbourne based Bachelor of Business (Hospitality and Tourism Management), Carrick's Sydney campus recently received accreditation for the degree program and is now accepting enrolments for the next intake. Scholarships are available to those who enrol for 3 November 2008 intake.
This special scholarship offer includes a 50 per cent discount on tuition for the full program, with agents retaining the $250 enrolment fee, as a reward. To take advantage of this offer, please quote the following offer code at time of enrolment CHEF1108.
Higher Education student profile -  Cheryl Emmons, Melbourne
Cheryl Emmons is currently studying the Bachelor of Business (Hospitality and Tourism Management) at Carrick Higher Education Melbourne campus, as she wishes to pursue a professional career in the travel and tourism industry. As a mature age student, she was attracted to the course at Carrick Higher Education because of the small class sizes and customised learning offered by the lecturers. Cheryl believes the degree will open the gateway for her to secure a job in the travel and tourism sector, and will complement her international qualifications. Having studied in Japan and the United States of America, Cheryl was attracted to the variety of career opportunities that the Bachelor of Business would offer her.