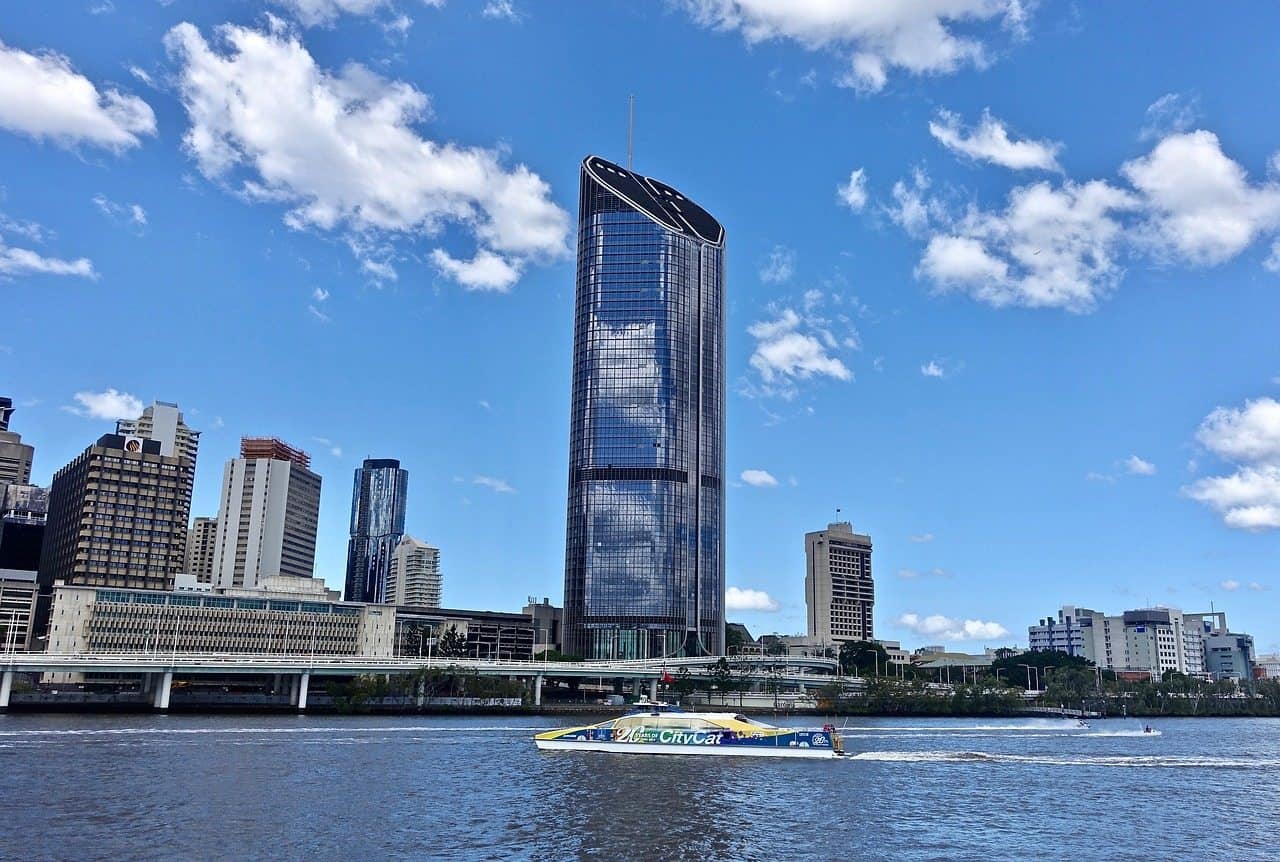 Overview
CATC in Sydney offers Certificates to Advanced Diplomas in Design, Graphics, Web Design and Multimedia. A career in design is promising with plenty of job prospects and opportunities for self employment.
Offering a fantastic creative outlet, and with Australia's growing population and new houses being built everyday this is really a great time to start a career in design. Sydney is the best place to study and to start working in the design industry within Australia, a very upmarket city and with it's trendy population. This city is up to date with every new design trend.
Location
The Sydney campus is based in a truly inspirational location. Based on the edge of the Sydney Harbour with views to the Sydney Opera House and the Sydney Harbour Bridge these being two of Australia's most popular tourists spots. Sydney itself is Australia's largest and busiest city, a beautiful city full of culture with people from more then two hundred countries calling Sydney home.
Sydney is also known for its magnificent fire works display on New Years Eve which is held on the Sydney Harbour Bridge and is telecasted all over Australia, this is an experience you must have at least once in your life.
Campus
A modern campus in a inspirational location. Set up perfectly for all your creative and design needs. As this is a specialist college you must expect nothing but the best when entering for your studies, and the best is what you will get. Offering resource centre, library, specially laid out classrooms, qualified and professional teachers and student services who will help you in whatever you need.
In a location close to all amenities with ample parking, close to public transport, shopping centres, eateries, entertainment and accommodation. Honestly who can go past that view it is a college you will never want to leave.
Courses
Courses are available full time, as this is a specialist college before gaining entrance into one of their courses you will need to provide a port folio, you will need to provide references and proof of any qualifications include high school records. Enrollment dates are per semester.
Courses available for study include:
Certificate III in Graphic Design
Certificate III in Interior Design
Certificate IV in Graphic Design
Diploma of Graphic Design
Diploma of Interior Design
Diploma of Colour Consultancy
Diploma of Photo Imaging (Commercial Photographer)
Advanced Diploma of Graphic Design and Multimedia
Advanced Diploma of Interior Design
CATC Sydney
CATC is a dynamic college for creative students wishing to study Interior Design & Decoration, Graphic Design & Advertising and Multimedia. Courses range from Certificate III - Advanced Diploma for students who are creative, passionate and motivated to study for a career in design.

CATC's focus is to prepare students for careers as designers in the industry, with practical, hands-on skills. Based in the charming and historic Rocks area of Sydney, CATC provides a dynamic, social and interactive environment to inspire student's creativity and design. Student's study and work together in large, open art studios, surrounded by colour and music to inspire and stimulate.
Every year students continue to raise the bar to the great credit of CATC educators and their concentrated and comprehensive instruction. This continuing success is evident in the achievements of CATC Graduates, both in the industry awards they are winning and the design positions they are offered. Students establish great industry contacts and many have gone on to win major design industry awards.
Graduates from CATC have a great reputation in the design industry with their creative and technical abilities being widely recognised and highly valued by employers. CATC students develop their own individual style, whilst working on industry relevant projects and building up their design portfolios.
CATC Courses
Cert III in Commercial Arts (Graphic Design & Desktop Publishing): 6 months
Cert IV in Commercial Arts (Graphic Design & Advertising): 9 months
Dip of Commercial Arts (Graphic Design): 12 months
Adv Dip of Commercial Arts (Electronic Design & Interactive Media): 2 years
Cert III in Commercial Arts (Interior Decoration): 6 months
Dip of Commercial Arts (Interior Decoration & Design): 12 months
Adv Dip of Commercial Arts (Interior Design): 2 years
Courses start: February and August each year.
CATC Graduate Profile
Graduate Profile: Jessica Halvorsen (picture attached)
Diploma of Arts (Interior Decoration & Design), 2008 Graduate. Now working as Interior Designer at NBRS
"It's great here at NBRS. I offered to do work experience for a couple of weeks back in March/April to get my foot in the door, then they offered me a job here after 1 week which was an awesome surprise! So I have been here for almost 6 months now.
I've gained a lot of experience and responsibility here in a short amount of time. I've been working on a broad range of jobs such as schools, churches, restaurants, hotels, lobby's etc. I'm really loving it. I'm so glad I did the course at CATC. The course just went so fast you don't have time to take it all in until you put it into practice! Working in the field now has made me realise how much I learned."