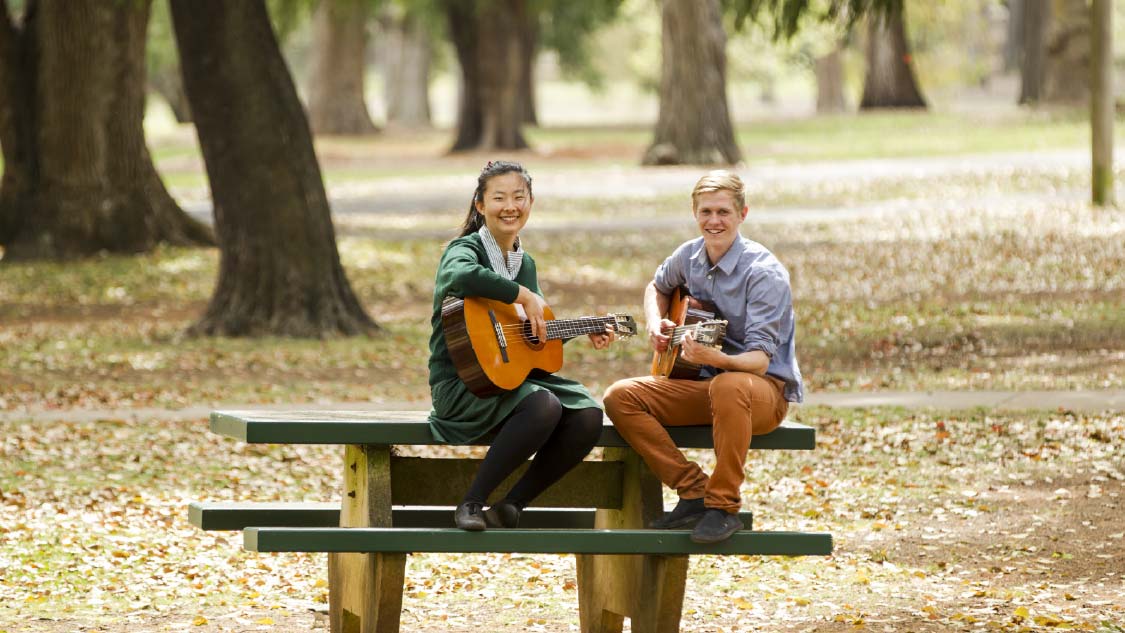 Centenary Heights State High School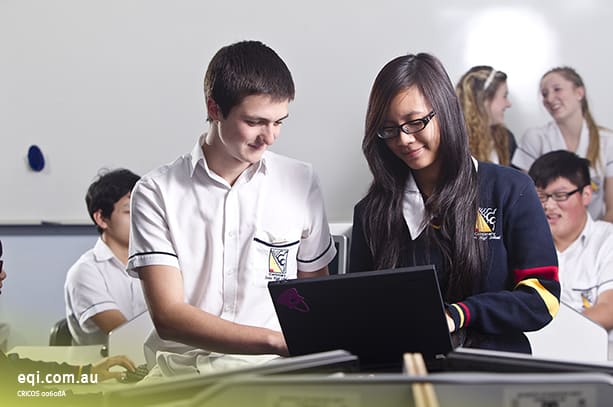 Centenary Heights State High School overview
 Centenary Heights State High School is one of Queensland's most respected international schools, with a reputation for
academic excellence. Centenary Heights State High School has students of 43 nationalities, and is a recipient of prestigious state and national awards for fostering leadership and crosscultural awareness. While continuing its strong academic tradition, the school offers multiple pathways to individual success as it nurtures students in a safe, supportive environment.
3 reasons to choose Centenary Heights State High School
Queensland's first International Student Program school in Toowoomba (1991)
Principals' University Scholarship and direct university entry partnerships
Consistently among the leading academic schools in Queensland – top 1% across all sectors
About Us
Centenary Heights State High School values :
Personal achievement
Lifelong learning
self-discipline
Technology
Diversity
Location
Centenary Heights State High School is located in the Toowoomba District.
Students
Overseas students comprise 15% of the total student population.
Curriculum
The school offers Authority, non-Authority & vocational subjects.
Faculties
English
Physical Education
Business
Information Technology
Mathematics
The Performing Arts
Science
Social Science
Home Economics
Art
Special Education
International Students
International Students at Centenary Heights State High School have access to an International Student Coordinator and special support services and programs. These include :
The English Program
The Chinese Program
Homestay Programs
Contact Us
SPECIAL PROGRAMS
Instrumental music & music extension
Seniors as Leaders program
Peer mediation and support training
EXTRA-CURRICULAR ACTIVITIES
Competitions in English, maths, business and science
Art exhibitions
Student council
Cross-cultural awareness
Public speaking and debating
Overseas trips and annual ski trip
languages
SCHOOL FACILITIES
Film and television editing suite
Learning facilitation centre
Sporting fields, gym, swimming complex
Six networked computer laboratories
AWARDS
National prize winner in Australian Mathematics competition
Queensland state champion in Pedal Prix Endurance
 
other highlights
Visits to universities and tertiary expos for senior students
Guest speakers from tertiary institutions
Staff are expert at writing programs forinternational learners
Extensive ESL support
Hosts the Offshore Curriculum Centre responsible for delivering the QLD Year 10 Curriculum into overseas centres
Well established pastoral care network