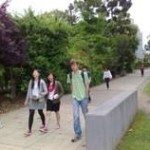 Flinders Ranges and Outbacks
This occupies most of the area of the Adelaide city. Most of it has a desert like climate. There are many places and activities to enjoy.
The Wilpena Pound can be said to be the most outstanding feature of the national park of Flinders Ranges. You can take in the scenery during a charted flight. Having a birds eye view, you will be able to see a big area in a very short time. The rugged mountains also look quite magnificent when seen from the air. An alternative to this is to take a ride in a 4 wheel drive vehicle around the park. You are sure to enjoy yourself as your coil through rough roads. The vehicles are regularly serviced to ensure that they remain in tip top condition. But in the event of the unexpected happening and the vehicle breaks down, help is usually just a phone call away.
You most certainly would want to visit the Pichi Richi Railway. Not only is the name catchy but the trains themselves will lure you in to taking a ride. The train use steam for fuel and have carriages that are made of timber. They operate between Port Augusta and the Quorn stations.
It is only in the Flinders Ranges and Outbacks where you can find such buildings like churches and hotels underground. The reason why there are underground digouts is to provide for a hideout away from the hot sun during summer.
Try to do a little golfing even though you may not usually play golf. The golf courses are quite funny as they do not have a single strand of grass. This region in the South State of Australia also attracts quite a number of movie makers. The Ground zero movie for example was short in this location. Your visit to the Flinders Ranges will be an experience worth writing back home about.