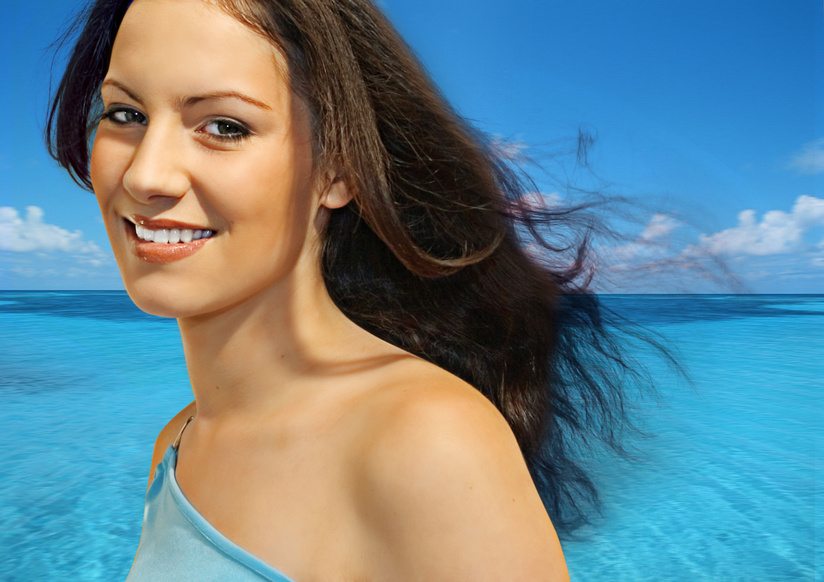 OverviewThough is has been founded as recently as 1982, Holmesglen Institute of TAFE has established itself as one of the leading TAFEs in the state of Victoria, if not the whole of Australia. Today more than 50.000 students are enrolled in one of the more than 600 part- and full-time-courses. Having initially started out with just two campuses, Holmesglen expanded in 2001, when it incorporated the Moorabbin campus.
All three locations can be found in South-Eastern suburbs of Melbourne.
Location
The main campus of Chadstone is situated only 25 minutes from the centre of Melbourne. This location makes all the comforts of the metropolitan area easily accessible. The bustling nightlife of the city, with spots like St. Kilda, affordable cuisine in Chinatown, spectacular museums and excellent shopping can be reached using the public transport system.
On the other hand there are always quite get-aways, should the busyness of the city become to tiring. The protected waters of Port Phillip are nearby, just like natural wonders such as the Mornington Peninsula National Park. Nestled in the suburb of Moorabbin, some of the best beaches in the area can be found close by and (most of them) accessed using the public transport system.
While it rarely gets too hot during the summers, wintertime in Victoria can be rather cold, with ample rainfall.
Campuses
The three campuses of Holmesglen Institute of TAFE are situated in the following locations:
Chadstone
Moorabbin
Glen Waverley
Of these campuses Chadstone is the largest, administration and management can be found here. It is situated next to the Holmesglen train station, making a commute to and from campus easy. Well kept recreational areas make for relaxed settings, while state-of-the-art learning facilities help creating a productive educational atmosphere.
Students
As one of the larger TAFEs in the country, Holmesglen Institute of TAFE attracts more than 50.000 students per year.
Main Program Areas
The course selection at this Institute is enormous, with more than 600 programs to choose from. The Main Program Areas on offer are:
Business, Commerce & Management
Communication, Design, Arts & Multimedia
Education
Engineering & Building
Environmental Sciences & Horticulture
Foundation & Preparatory Programs
Hairdressing & Beauty
Health Sciences
Hospitality & Hotel Management
Information Technology
Social Sciences
Tourism & Recreation
Accommodation
One of the services Holmesglen Institute of TAFE offers to its international students are homestay-arrangements. For a fee, students can live with an Australian family within close range of one of the campuses. This may be a great way to get to know the "Aussie"-lifestyle.
Entry Requirements
These may vary from course to course. In general, it is necessary to provide a school education that is the equivalent to the Australian years 10-12 with passes in English. Furthermore, enrolment at TAFEs in Victoria requires a minimum level of English language skills (equivalent of IELTS academic version min. of 5.5).
Student Activities
With its proximity to the Melbourne CBD the possibilities are sheer endless. Any number of shops, from major chain-stores to small specialty businesses can be found in the city and surroundings. The music-scene is very much alive and anyone will be hard pressed to find an evening without some live-tunes nearby. (Not only) on the weekend an abundance of nightclubs demand the dancing shoes. Acclaimed museums and galleries throughout the city cater for the cultural appetite. St. Kilda lures with some real "city-beach-life" and numerous shops, cafes and great restaurants.
Away from the bright city lights the Melbourne area has some great landscapes for the nature lover and a large number of National Parks can be accessed within close range.
Application
Sounds like your place to be? The friendly people at AA education will be more than happy to provide information and assist you on your way to Holmesglen Institute of TAFE. Just email us to receive the application form and help with the usual administrative hurdles.
Holmesglen institute
200 new international students bravely embraced Melbourne's cold winter weather to start a new journey at Holmesglen. These students were warmly welcomed by the Business Service Centre (BSC) at an enjoyable function organised by Sue Prior, International Students Coordinator (BSC).
Students, together with their teachers and program co-ordinators, enjoyed the opportunity to mingle and mix with other students enrolled in Holmesglen diverse business programs. Students from more than 20 coun- tries attended the function.
Students from Holmesglen's Offshore Programs partner institutions in China also attended the function and were happy to see familiar faces such as Judy Miller, Manager of BSC's Offshore Programs, and Rhonda Edwards, Manager of the International Centre's Offshore Programs Unit.
Holmesglen's Danish Connection
The International Centre welcomed Bettina Christensen D'Ambrosio to Holmesglen on 25 August. Bettina was visiting Melbourne from the NordjyllandsErhvervsakademi in Denmark as part of a familiarisation tour to institutions with whom her college has an exchange agreement which allow students from both institu- tions to undertake part of their courses at the partner institution.
Three students from the Nordjyllands Erhvervsakademi will begin studies in the Bachelor of Built Environment in September. They will complete one semester of the course at Holmesglen for which they will be able to receive credit towards their studies in Denmark.
In the three days that Bettina spent at Holmesglen, she was able to view the facilities at Chadstone and Waverley and to talk to staff in depth about how an international office of a large organization operates. The Nordjyllands Erhvervsakademi currently has about 1,000 students including 200 international students mainly from European countries and Bettina was impressed at the scale of the International Centre and the wide range of services provided by Holmesglen to its international students.
Application
TAFE course Application - here
Holmesglen
Government education provider, Holmesglen has announced that it has forged a new venture with Computer Power Institute in a bid to provide IT courses at its City Campus in Melbourne. Computer Power is expected to impart recent technical skills and vendor certification courses on behalf of Holmesglen, such as:
•Diploma of Software Development
•Diploma of Networking
If interested, you may contact us for more details.
Holmesglen
Holmesglen is offering a reverse culinary progam in July
only. This course will be offered at both Moorabbin and Waverley Campus. All aspects of the the reverse culinary program remain the same except students will undertake the Diploma of Hospitality Managment program in the first year and the Certificate III in Culinary in the second year.
The following courses are now FULL;
APRIL
Certificate IV in Nursing
JULY
Diploma of Hospitality Management
(Culinary) - no longer issuing new offers
Diploma of Hospitality Management (Patisserie)
Diploma of Engineering (Air conditioning & Refrigeration)
Certificate IV in Nursing
Certificate III in General Construction (Bricklaying/Blocklaying)/
Certificate IV in Building and Construction (Building)
Certificate III in Furniture Making (Cabinet Making)/Certificate
IV in Furnishing Technology
FEBRUARY
Diploma of Dental Technology
Holmesglen 2017 International Course Guide
Holmesglen is happy to announce the release of the 2017 International Course Guide
The new course guide is available for our students.
Please note, Holmesglen will be implementing the new tuition fees for courses commencing in 2017. The new fees will apply for all Letters of Offer issued from 3rd of October 2016.
Applications received in September 2016 will contain the 2016 fees on the student's Letter of Offer for the first semester of their study.
Should you have any questions regarding the 2017 fees and changes, please feel free to contact us.
Holmesglen International Education Provider
Holmesglen recognised for outstanding excellence in international education
Holmesglen's success in international education has been celebrated at the 2016 Victoria International Education Awards.
The Institute was honoured with two Provider Awards – 'Excellence in International Education – TAFE and 'International Education Provider of the Year' – reflecting Holmesglen's outstanding achievements and excellence in international education across all sectors.
"Holmesglen is honoured to receive these highly-sought after and respected awards in Victorian education. The awards demonstrate a recognition of Holmesglen's strength and diversity of programs and student support services across all sectors," said Mary Faraone, Chief Executive at Holmesglen.
HolmesglenTAFE
Holmesglen Unveils Courses that Includes Job-Ready Programs as well as English and Higher Education Courses
Government-owned TAFE, Holmesglen has announced Diploma, Graduate Diploma, Bachelor, and Certificate courses under various subjects for international students who wish to study in 2015. The students are expected to develop practical skills that they can use at their workplace without any difficulty.
Vocational courses include those in accounting, building, graphic design, hospitality, engineering, travel and tourism, nursing, and many more popular subjects. There will be lectures, simulations, and practical training in many of these courses.
Ready to take-up a job-ready course in this TAFE institute? Write to our student counsellors for more details.
Holmesglen Institute of TAFE is a comprehensive training institute located in the south eastern suburbs of Melbourne. The institute opened in 1982 and provided a choice of 90 areas of study to approximately 7000 students. Since then, Holmesglen has grown to become the most successful TAFE institute in Australia. In 2008, Holmesglen offered over 600 programmes to a student population of 50 00.
Holmesglen TAFE is the only institute in Australia to offer upper secondary, vocational and tertiary education. The Holmesglen Vocational College opened in 2005. The school combines upper secondary level education with vocational training to provide students with practical experience. Qualifications earned at the Vocational College offer pathways into industry recognised apprenticeships and higher level educational study.
Holmesglen is an innovative and quality assured training institution. They offer smaller class sizes taught by dedicated, accredited professionals with real world experience. Holmesglen has state of the art facilties and a relevant curriculum. They can also assist with part time employment placement.

Campuses

Chadstone
Holmesglen's Chadstone campus is located in the south eastern Melbourne suburb and offers study in most areas of building, business, design and the arts. The Chadstone campus houses a dental laboratory, live theatre spaces, a broad range of multi media equipment and building workshops, where actual, full scale building tasks are undertaken by pre-apprentices. It also has three cafeterias, a gymnasium, bookshop, medical clinic and free parking. Chadstone campus is easily accessed by bus or train and is wheelchair friendly.

Moorabbin
Located in the beautiful bayside region of Melbour, the Moorabbin campus provides vocational train in a wide range of areas and is also the home of the Holmesglen Vocational College. The Moorabbin campus recently underwent a 25 million dollar restoration and now offers pre university studies in nursing, four biotechnology laboratories and industrial kitchens for hospitality students, as well as a student fitness centre and lounge, cafeteria and free parking.

Waverly
The Waverly campus supplies an impressive range of facilties to ensure students receive practical, individualised training. Specialised facilities include simulated travel office, child care centre and housekeeping facilities, a horticultural nursery, the Zest training restaurant and fitness and recreation facilties for teaching skills from sports management to naturopathy.
Areas of study:
Holmesglen offers studies in:
Arts and design,
Business and information technology,
Health and social sciences,
Building and construction,
Engineering and science,
Lifestyle and environment
Furnishing and decorating
Education and languages, and
Hospitality and tourism.
Combining real world experience, practical facilties and dedicated teaching staff, Holmesglen is one of Australia's best TAFE institutes and provides essential experience for students.