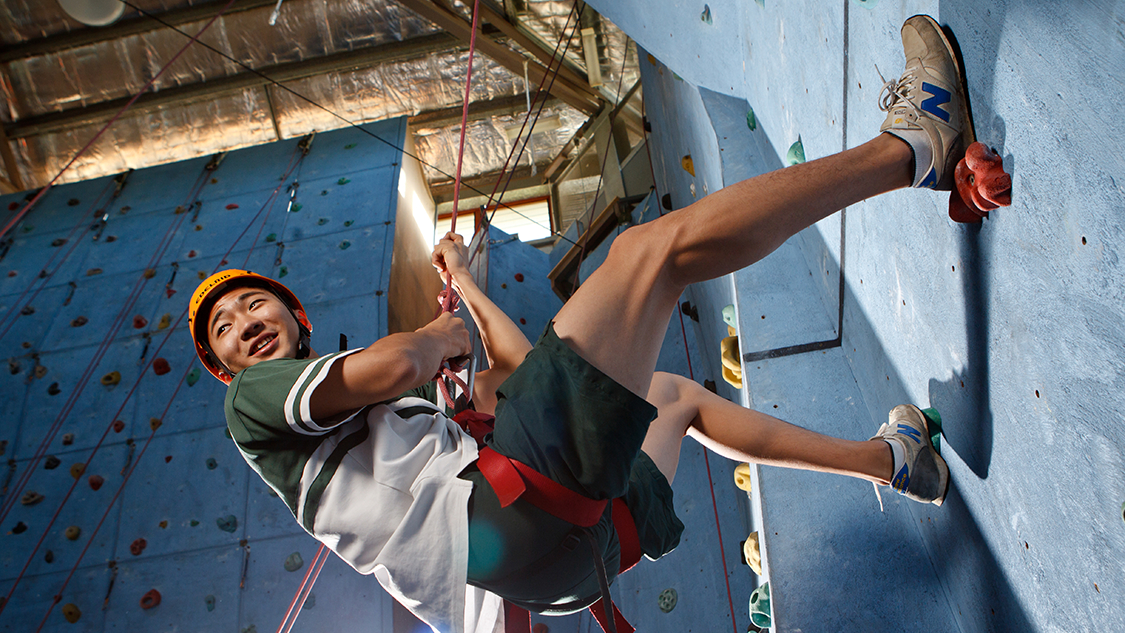 Indooroopilly State High School
About Us



Indooroopilly State High School is a progressive co-educational state high school in the state of Queensland. Indooroopilly is fully supported financially by the government and has moral support from the wider community.
Location
Indooroopilly State High School is located in the western suburbs of Brisbane and is well serviced by public transport.
Unity in Diversity
The school has a multicultural ethos with a diverse student population numbering 656.
Facilities
Indooroopilly State High School enjoys facilities such as sporting fields, tennis courts, computer labarotaries & the Resource Centre. The school has a Peter Doherty Theatre, dedicated to the performing arts and which also acts as a lecture theatre.
Enrolment
Students can enrol throughout the year although limitations may exist on subject selections due to class sizes.
Student Support
The school offers students services including :
Academic Support
Guidance & Counselling
Access to sports & recreational facilities
Student Welfare services
Academic Orientation
Indooroopilly State High School is all about choice and students can select from Queensland Studies Authority Subjects, Vocational Study Units or school based subjects. The school pays extra attention to the key learning areas, especially at the middle school level.
International Student Services
Indooroopilly State High has a long and distinguished history of welcoming international students who wish to study at the school.
The school offers international students three special study programs :
Secondary School Preparation Program for International Students
Secondary Schooling for Matriculation for International Students
Secondary Schooling for Matriculation for Migrant Students
Homestay Arrangements
The school can arrange for homestay accomodation in rural, ragional and outer Brisbane areas for international students.
Indooroopilly State High School overview
Indooroopilly SHS offers excellence in teaching and academic, cultural and sporting success. It has strong links with tertiary institutions, being situated close to the University of Queensland. Students enjoy excellent facilities and learn in a spacious environment enhanced by trees and beautiful gardens.
The school is well serviced by nearby public transport and has offered quality homestays to international students for fourteen years. A non-uniform school, Indooroopilly has the feeling of a university campus with a culture of strong academic achievement.
3 reasons to choose Indooroopilly State High School
Quality education that offers early admission to the University of Queensland and other Brisbane tertiary institutions
An International Baccalaureate World School providing special benefits and opportunities for international students
English language support provided by highly qualified ESL teachers in all curriculum areas
SPECIAL PROGRAMS
International Baccalaureate Diploma Programme offering direct entry to universities in Australia and overseas
CISCO Networking Academy
Full Arts program
Spanish Immersion (Yrs 8-10)
Robotics / Mechatronics
Aerospace Studies
English for ESL learners
EXTRA-CURRICULAR ACTIVITIES
School musical
National and international cultural tours and concerts
Concert, stage, strings, percussion and brass bands
Amnesty International and Interact community service clubs
Chess and Mathematics clubs
Debating and Public Speaking languages
Spanish (Yrs 8 -12)
SCHOOL FACILITIES
Library Resource Centre with ICT hubs
Dance and Art studios, pottery kiln
Film and television editing suite
Performance and lecture theatre
Extensive sporting facilities tertiary pathways
Extension Studies and course credit (UQ and QUT)
CISCO Networking Academy
Music Extension (Qld Conservatorium of Music)
Queensland College of Art, Film and Television School
AWARDS
Outstanding results in Queensland Mathematics, Science and Technology competitions
Gold Music Awards for Fanfare and Australian Academy of Music School Band Competitions
Finalists in debating and public speaking competitions other highlights
Council of International Schools (CIS) Accreditation
IB World School
NEAS (National English Teaching Accreditation Scheme) Accreditation for ESL
Former student, Professor Peter Doherty, winner of Nobel Prize for Medicine