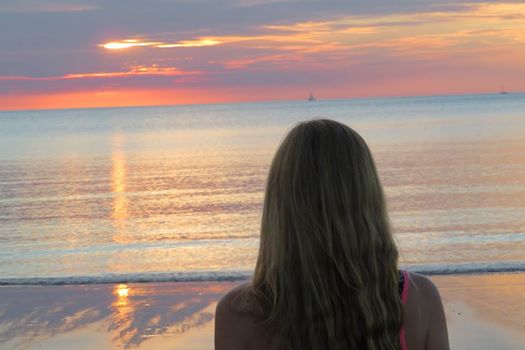 Large Islands, Uninhabited Archipelagos Make Australia Travel a Satiating Experience
The continent of Australia is surrounded by numerous islands and archipelagos that are usually covered with lush green rainforests and palm groves with crystal white sandy beaches bordering each of them. The turquoise blue waters of the sea have colorful coral reefs where thousands of marine species enjoy their native home. By-n-large, the islands are pristine with natives thriving in small localities. Few of the archipelagos are uninhabited with dense forests, wild animals, and huge ferns growing undisturbed in their natural habitat.
A Tryst to the Island World
Tourism is a very popular industry in Australia where the government has taken steps to boost influx of tourists on one hand and also preserve the sanctity of nature. Many travel to Australia keeping enough time to visit various locales in the country. Island tour is a lucrative option for nature lovers, hikers, backpackers, and photographers.
Before embarking however, it is prudent to check out Australia travel tips and information – especially on remote islands of Australia – so that the journey is hassle-free. Some prominent islands of Australia include Bedarra Island, Daydream Island, Dunk Island, Fraser Island, Great Keppel Island, Haggerstone Island, Hamilton Island, Hayman Island, Hinchinbrook Island, Kangaroo Island, Lizard Island, Long Island, Lord Howe Island, South Molle Island, and Tasmania Island. While Tasmania is the largest island, Lord Howe Island is the tiny one.
Water-Sports and Cruising for Sea-Lovers
The Kangaroo Island and the Fraser Island are key sites for pursuing snorkeling, diving, fishing, kayaking, and scuba diving. The underwater corals allow travelers to check out marine flora and fauna. In Fraser Island, camping, motor driving, and hiking among the sandy pristine beach are quite common.
You can go bush walking or hiking in Hamilton Island along the Escape Beach, Passage Peak, and Coral Cove. From lagoons at Hayman Island to surfing at Pumicestone Passage in Bribie Island, cruising at Bruny Island, and diving at Hook Island and Whitsunday Island, the spots offer entertainment of all kind to the travelers.
Do take permission if you want to go for camping or venture into the wildlife trails in these island. People enjoy nature while bush walking or trekking in the rainforests. It is quite common to come across marsupials, rodents, snakes, and various species of flora and fauna in these parts of the continent. Seals, dolphins, and crabs are commonly seen in the waters of the uninhabited islands.
Sea-food Entertainment for Foodies
In Kangaroo Island, Bruny Island, and Tasmania sea-food specialty dishes are sold to the tourists and food connoisseurs. Smoked sea-food, oysters, and crabs are cooked for the guests. At King Island, the dairy farms produce world's unique cheese, cheddar, and other milk products. As the island has green pastures to feed the cattle, dairy farming has become one of the coveted livelihoods for the natives. Various milk products, specialized cheese, and butter are sold by these island farms.
Many Australian islands are still untouched from human habitations. It is not unnatural to find unique natural habitats, such as rainforest growing in sandy grounds or rare or near extinct species still thriving well in these areas. Buccaneer Archipelago is one such glimpse of unspoiled nature — a must-see for all who love nature and wish to travel to Australia on a holiday.