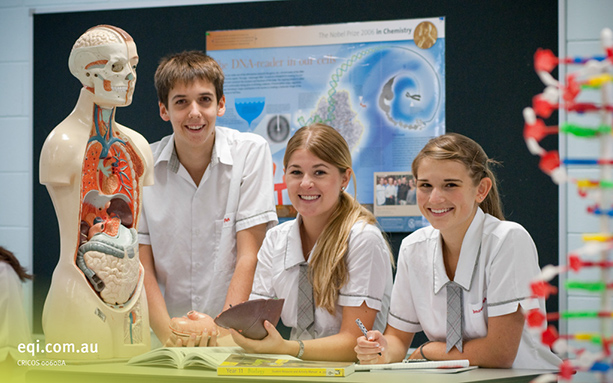 Mitchelton State High School
Mitchelton State High School overview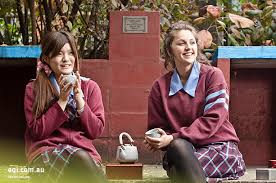 Mitchelton State High School offers a broad academic curriculum in an environment that is conducive to learning. The results of our International students attest to this. Our values of Participation, Accountability, Respect encourage
our International students to strive for excellence.
The provision of opportunities to our entire student body to engage academically, socially and culturally with each other prepares them for a global future.
3 reasons to choose Mitchelton State High School
Small senior class sizes + Innovative teachers → Excellent results + Strong relationships
Caring, supportive International Student Program staff.
Previous international students all received 1st choice entry into tertiary institutions
SPECIAL PROGRAMS
English for ESL Learners (Authority subject)
Virtual Schooling Program
Enhanced Accounting Program
Enhanced Legal Studies Program
Performing Arts
Instrumental Music
Dimensions of Learning
EXTRA-CURRICULAR ACTIVITIES
Student Representative Council
Leos Community Service Club
Art workshops
Concert, Stage Bands
Debating, Public Speaking
Maths Team Challenge
Young Achievement Australia
languages
Japanese
Distance Education - French
SCHOOL FACILITIES
Fully networked internet access in all classrooms with wireless connectivity available
International Student Centre including HSP Centre
Industry standard kitchens
Performing Arts Centre with sprung Dance floor
Multi purpose Hall
Many air conditioned classrooms
Beautiful grounds
Modern library
Sporting facilities: Turf wicket, Basketball/Volleyballcourts, Tennis courts.
tertiary path ways
Queensland University START Progams
TAFE Accreditation through Accounting and
other subjects
About Us
Mitchelton State High School is a co-educational state run secondary school with above average State tertiary results.
Location
The school is in the north western suburbs of Brisbane.
School Philosophy
Participation
Accountability
Respect
Curriculum
Transition School (From Year 8)
Junior School
Senior School
International Students
Mitchelton State High School offers international students a stimulating and vibrant multicultural environment.
Student Support Services
Learning Support Team for students with special needs
Guidance & Counselling
Chaplaincy Service
International Student & Homestay Coordinator
English As A Second Language (ESL) Support
Extra Curricula Activities
The school offers an interesting opportunity to participate in the Queensland government sponsored Youth Action Program.