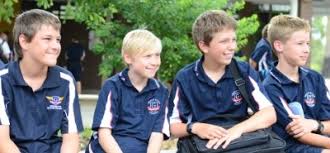 Northern Beaches Secondary College Balgowlah Boys Campus
Northern Beaches Secondary College Balgowlah Boys Campus Introduction
Balgowlah Boys Campus provides innovation and excellence in boys' education, strong discipline in a caring and cooperative environment, quality teaching and enriching programs as well as outstanding sporting, music, and cultural opportunities. Balgowlah Boys Campus, affectionately known as 'Bally' to all past and present students, has a long and proud tradition of providing Northern Beaches' boys with the opportunity to pursue their personal best across academic, technological, sporting, artistic, and cultural fields.
Balgowlah Boys Campus provides a secure, caring, and creative learning environment, which meets the needs of its boys, values the contribution of staff, and responds to the aspirations of parents and the local community. As part of the Northern Beaches Secondary College, Balgowlah Boys Campus provides a dynamic centre of learning for its students. Balgowlah Boys Campus acknowledges the boys' specific learning styles, provides imaginative and relevant outlets for their needs at different stages of their development, and supports and nurtures their academic, social, and personal growth.
English as a Second Language (ESL) Programs
Our ESL teacher provides individual support and develops programs and assistance for our international students
Specialist ESL programs are planned for and provided by the school
ESL English is offered in Years 11-12 as an HSC subject
Languages Taught
Special Programs
Extension classes in Years 7-8
Large diverse band programs
Vocal groups
Literacy programs
A wide variety of sports including water polo, basketball, and soccer
Extracurricular activities including debating, Rock Eisteddfod, StudentRepresentative Council, and the chess club
High-quality educational programs with experienced HSC teachers
Careers education
Student Support Services and Programs
Student counsellor
ESL coordinator
Year advisers
Support teacher learning assistance
Student mentoring
Alternative dispute resolution
Special Facilities
Dedicated gymnasium
Recording studio and sound laboratory
Four fully-equipped computer laboratories
Large well-equipped library
Large art workspace including a kiln room
Assembly hall used for school performances
Specialist rooms for science, art, food technology, woodwork, metalwork, andtechnical drawing
HSC Results and Year 12 University/TAFE Placement
Balgowlah Boys students consistently achieve outstanding academic resultsincluding top band six results across a wide variety of subjects and high UAIs
Many boys progress to tertiary education at university or TAFE
Features of Local Area
The school is on a major public transport route and is accessible from all directions
Residents enjoy active and outdoor lifestyles with access to a wide variety of sporting, cultural, and retail centres
There are many opportunities for casual employment in local businesses 
Contact our team for free to study at Australian schools.