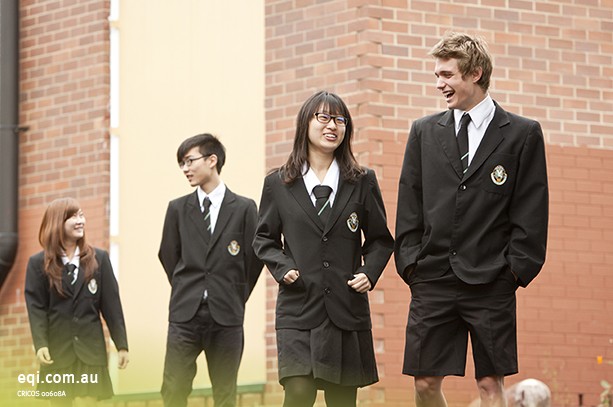 Redlynch State College
Redlynch State College is a modern school in a majestic setting in the Redlynch Valley with beautiful rainforest and mountain views.
The College has a history of academic success, sporting prowess, community support and parent involvement.
Their aims are to prepare every student from Prep to Year 12 for their future, and to succeed in their field of choice.
The college has a very supportive and friendly school environment with clear student expectations for academic, social and cultural outcomes.
Year established 1932
Number of students 1765
Street address Jungara Road, Redlynch QLD 4870 Australia
3 Reasons for Redlynch State College:
1. Complete Prep to Year 12 schooling at a recognised high-performing educational institute with strong student, family and community connections
2. A unique learning program that seamlessly blends academic rigour, quality vocational training and pastoral care to support student achievement
3. Established excellence and extension programs delivered through quality teaching and learning practices
Special programs
Outdoor recreation
Redlynch Arts Course of Excellence (RACE): visual arts, drama and live production and services
Science Excellence program > Music Excellence at Redlynch (MExAR)
Extension science class
Health and physical education (HPE) extension
Mathematics extension
Japanese extension (primary)
School wellbeing program
Student mentoring program
Rugby league program
Vocational training pathways in hospitality, engineering, fitness, outdoor recreation
School-based traineeships and apprenticeships
Beacon Leadership program – Year 10
Indigenous Leaders of Tomorrow program
International excursions: Japan, France
Extracurricular activities
Arts evenings and events
College Family Festival
Public speaking competitions
Opti-MINDS Creative Sustainability Challenge
Chess club
Student council
Instrumental music
College choir
Ski trip to New Zealand
World Challenge program
School facilities
Modern learning centres containing wi-fi, digital projectors and smart boards
Performing arts complex
Hospitality/catering centre
Practical arts centre
Creative and industrial technologies centres
Multipurpose sports centre
Languages