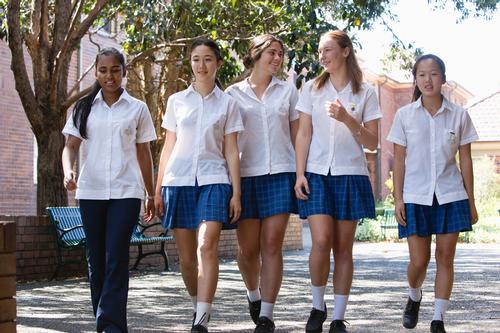 Riverside Girls High School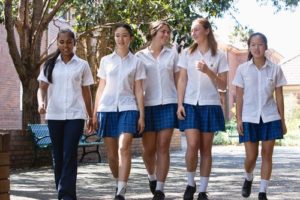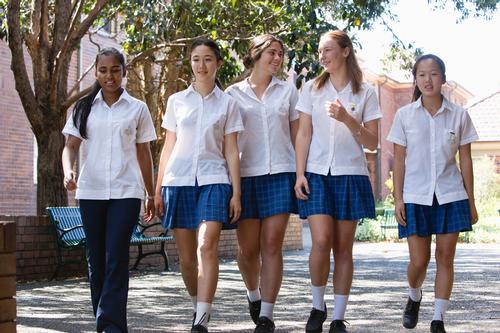 Riverside Girls High School Introduction
Riverside Girls High School has a strong history of academic excellence, experienced staff, and a comprehensive curriculum. The school curriculum includes studies in the key learning areas across Years 7-10 and a wide range of programs at School Certificate and Higher School Certificate level.
English as a Second Language (ESL) Programs
Special ESL programs are taught throughout the school at all levels by experienced and caring staff, led by an ESL coordinator and ESL student welfare coordinator
Small-group tutorial support is available for senior students
Languages Taught
Years 9-10 electives: French, German, Italian
French, German, Italian and Spanish are offered in senior school
Japanese Beginners, Continuers and Extension through the Open High School
Chinese and Korean Background Speakers are available at the Saturday School of Community Languages
Special Programs
Extensive leadership and participation programs
Gifted and talented program
Instrumental music (variety of ensembles and concerts)
Interschool and intraschool sporting competitions
Interschool debating and public speaking competitions
Multimedia and information technology
Student Support Services and Programs
Overseas student contact persons
Full-time student welfare coordinator for each of the six years
School counsellor
Careers resource centre
Student Representative Council
School nurse
Special Facilities
Mobile laptop labs are being introduced to take computers to general classrooms
Well-equipped science and technology laboratories
Nine computer laboratories with internet access
New multimedia centre
Well-equipped library with internet access
Performing arts centre
Art centre with graphics photography and darkroom facilities
Instrumental music centre
Multipurpose sports complex incorporating basketball, netball, table-tennis, volleyball, badminton, and gymnastics
Extensive ovals and well-maintained grounds and gardens
HSC student study room
HSC Results and Year 12 University/TAFE Placements:
 
20 students achieved a UAI over 90 with the dux scoring a UAI of 99.65
 
There were 69 mentions in the merit lists for distinguished achievement (over 90%) and 263 band 5 results (80- 89%) from the 145 students who were studying the full-time or part-time HSC
ESL English results were 10+ marks above the state average
70% of students were offered university, TAFE or other tertiary places
Features of Local Area
Gladesville is a cosmopolitan and multicultural suburb located 10kms west of the centre of Sydney
The school is close to a major shopping centre and is adjacent to a large park as well as the scenic Parramatta River
Other Information
It is strong in creative arts and has several concert bands, ensembles, and choir, as well as drama and musical productions
A large number of new students from private schools, interstate, and overseas enrol in Year 11 each year
Contact our team for free to study at Australian schools.