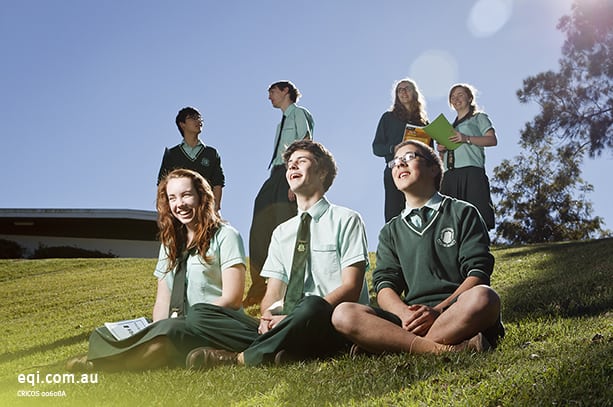 William Ross State High School
William Ross State High School offers students an environment where they can experience positive, personal success through a highly structured curriculum and teaching strategies that target advanced learning and improved student outcomes.
Situated close to Townsville's Murray Sporting Complex, the school has a proud sporting tradition, demonstrated by an excellence program that has nurtured talented athletes to achieve success at regional, state and national competitions. An established study tour program has enabled the school to build strong relationships with schools in China and Japan.
Partnerships with James Cook University (JCU) and Queensland University of Technology (QUT) provide valuable opportunities for students to enhance their learning and prepare for tertiary study. The school also offers vocational training courses in a range of subjects, including engineering and digital media, alongside courses from external providers in fitness, sport and recreation and early childhood education and care.
Special programs
Leading Learner program in mathematics, English, art, engineering, science and humanities for academically advanced students (Years 7, 8, 9 and 10)
Instrumental music programs: brass, woodwind, percussion and strings
Rhinos Sports Academy for elite athletes in Years 7 to 12
Film, television and digital photography
English as an Additional Language/ Dialect (EAL/D) Extracurricular activities
Science and mathematics competitions
School camping program including the Student Leaders Retreat and Learning Access Transition Camp
Year 7/8 Camp and Year 11 Camp
Sports carnivals and Ski Tour
Community performances, dance, musicals and rock eisteddfods
Chess club
Concert bands and jazz, strings and brass ensembles
Junior and senior debating and public speaking
Junior and senior student representative council
Chinese speaking and writing competitions
Study tours to China and Japan
School facilities
Wireless networked classrooms with smartboards, desktop and laptop computers
Computer laboratories, 3D printing and AutoCAD design capabilities
Commercial kitchen with café and barista facilities
Trade Centre with trade certified equipment
Dance room, gym and Performing Arts Centre
Aquaponics system
Film and sound, art studios