Study in Tasmania
Study in Tasmania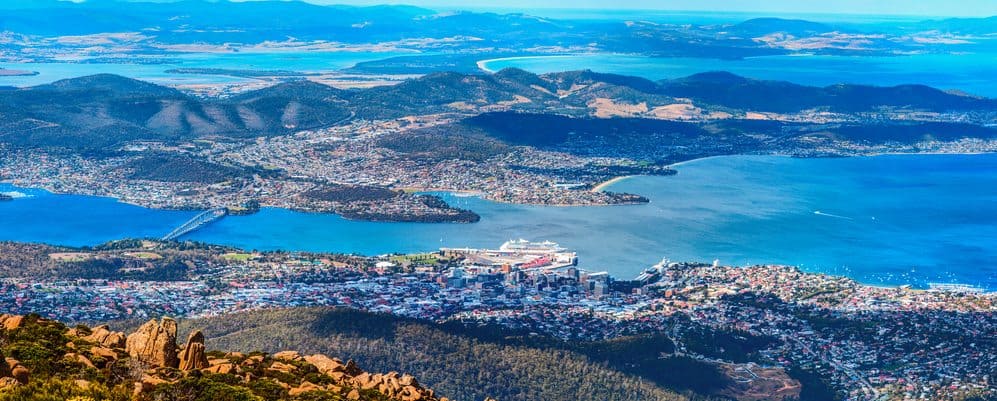 Welcome to Study in Tasmania Portal, the information gateway to the study programs available in Tasmania. We offer our international students all the information they require, including that for English language studies, university education, technical and vocational training opportunities as well as school studies. This information portal could be the the next step to a brighter future.
Study in Tasmania at one of the following:
The Study in Tasmania Portal is a convenient and comprehensive information portal about the unique opportunities available to you in in Tasmania, Australia.
Increasing numbers of international students are choosing in in Tasmania, Australia as their study destination.
There are many reasons why students want to study in Tasmania, Australia such as its excellent reputation for education along with it being Australia's fastest growing and most dynamic region, situated within a beautiful natural environment.
Are you looking for a course or an institution in Tasmania?
Study in Tasmania Portal helps you to find a course in Tasmania, Australia.
Do you want to know what life is like as an international student in Australia?
Are you looking for the perfect place in Australia to study?
Our study in Australia agents give you the information about studying in Tasmania you are looking for - the fantastic education and training opportunities.
Increasing numbers of international students are choosing Tasmania as their study destination
Study in Tasmania Benefits
 Benefits of Tertiary Study in Tasmania, Australia
Attracting international students to the University of Tasmania has financial & cultural benefits for the community.  With one quarter of the undergraduate population coming from 70 overseas countries, the government needs to sustain such diversity.  Ongoing public approval also adds to a long list of advantages for global scholars studying at one of the country's oldest academic institutions.
Aside from traditions of excellence in wide-ranging programs and the obvious promotion of English language skills, learning in Hobart offers a unique lifestyle.  The natural island appeal presents abundant wilderness, heritage, environmental and artistic opportunities – all on the doorstep of the city and convenient to access.
While expecting to pay a premium for picturesque scenery, wonderful produce and mild weather, you receive value for money in Hobart. Tasmanian tuition fees and living costs compare favourably against large impersonal schools, especially when you can choose quality student housing within walking distance of the campus.
So with the prospect of quality education outcomes, there comes the distinct bonus of joining an open and co-operative neighbourhood: a college big enough to maintain exceptional teaching while still preserving a safe and friendly environment.  All existing within the heart of one of the world's most beautiful cities!
The University of Tasmania
TAFE Colleges in Tasmania
Tasmanian College of English