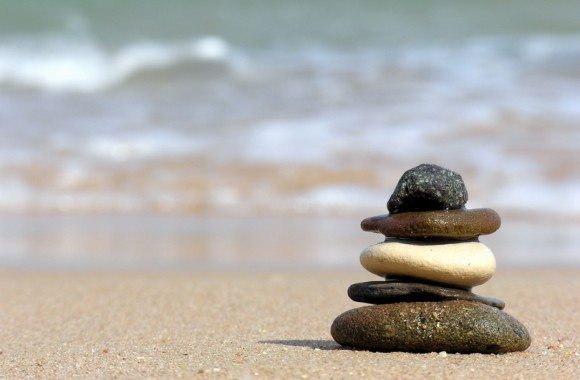 TAFE Cooloola
CRICOS Provider Code: 02004B
About CSIT
CSIT is one of the most rapidly expanding TAFE Institutes in Queensland. We are a nationally accredited, Australian and Queensland government owned vocational education and training institution. Our successful graduates have been joining the workforce for over 25 years. Courses are a mixture of practical and theory, providing you with the opportunity to complete work experience in your chosen study area as part of the program. "Here quality of life meets quality of learning"
Campuses
Study at one of the 5 major campuses or many smaller Centres along the 100km of the Sunshine Coast. The Sunshine Coast is located approximately 1 hour's drive North of Brisbane, Capital of Queensland. The Sunshine Coast stretches from Caloundra in the south to Rainbow Beach in the north, an area of approximately 3,200 square kilometres and has a population of approximately 350,000 residents. Click here for a list of CSIT centres on the coast.
Our campuses are course specific, with all the resources and equipment you will need located on campus.
Nambour
Fashion, Design, Photography, Environment, Horticulture, Aquaculture and Community Services.
Maroochydore
Business, Accounting
Mooloolaba
English, Tourism, Hospitality, Outdoor Recreation, Information Technology, Multimedia, Sport and Recreation
Noosa/Tewantin
Arts
Caloundra
Aged Care, Maritime
Students
Join the 3000 full-time and 16,000 part-time students who are studying to compete in the global marketplace of tomorrow, by learning skills that develop confidence in their own ability.
Student Services
A full range of professional, qualified student support officers will help ease you through your settling in period, and support you during your studies.
Other Student Support staff who will assist you at any time include:
Student counsellors
Student Activities Co-ordinator
Disability Support Officer
Job Placement Officer
Aussie BBQ's, special celebrations and Christmas parties are held each year to enable students to mix with other international students at the Institute, in an Australian home.
Credit transfer
Continue your studies to University and receive up to one year of credit against a Bachelor degree.
Accommodation
Choose to share an apartment near the beach with other students, live with an Australian family or rent your own apartment. The choice is yours.
Certificate / Diploma courses for International Students
Arts, Tourism and Sport
Arts
Certificate III in Arts - Photography - 30002QLD
Diploma of Photography - CN0135
Diploma of Graphic Design - CNART045
Diploma of Multimedia (Digital Art & Design) - CUF50701
Certificate III in Music - CUS30101
Certificate III in Music (Technical Production) - CUS30201
Diploma of Visual Arts (Fine Arts) - CN0345
Certificate II in Arts - CNART040
Fashion
Diploma of Fashion (Textiles Clothing Footwear) - LMT50100
Certificate III in Clothing Production (includes Certificate II in Clothing Production) - LMT30500
Hospitality
Certificate II in Hospitality (Bistro and Cafe Operations) - THH21802
Recreation and Fitness
Certificate III in Outdoor Recreation - SRO30203
Certificate III in Fitness - SRF30201
Diploma of Sport and Recreation - SRO50199
Certificate IV in Fitness - SRF40201
Tourism
Certificate III in Tourism - THT30202
Certificate IV in Tourism - Natural and Cultural Heritage - THT40402
Diploma of Tourism (Operations Management) - THT50302
Diploma of Event Management - THT50202
Design Studies
Diploma of Interior Technology - 39073QLD
Engineering & Technology
Diploma of Laboratory Technology - PML50199
Diploma of Renewable Technology - 39098QLD
Environmental Studies
Certificate III in Laboratory Skills - PML30199
Certificate III in Conservation and Land Management - RTD30102
Diploma of Conservation and Land Management - RTD50102
Horticulture
Certificate III in Horticulture - RTF30103
Certificate II in Horticulture - RTF20103
Commerce
Business
Certificate III in Business Administration - BSB30201
Diploma of Business - BSB50101
Finance/Accounting
Diploma of Accounting - FNB50202
Information Technology
Certificate II in Information Technology - ICA20199
Certificate IV Information Technology (Network Management) - ICA40399
Diploma of Information Technology (Systems Administration) - ICA50199
Certificate III in Information Technology (General) - ICA30299
Study in popular tourist locations

We are a popular destination for tourists, with 65 kilometers of beautiful beaches and a lush, green hinterland. The tourism industry is a major one with a large number of tourist amusement and accommodation facilities, ranging in category from caravan parks to international class resort facilities such as Hyatt Regency Resort and Novotel Twin Water Resort.
Recent visitor statistics show that:
87 per cent of all domestic travel to the Sunshine Coast is for holidays
6 per cent for business and seven per cent for other purposes.
62 per cent of visitors were from Queensland
14 per cent from New South Wales and nine per cent from Victoria.
Direct tourism expenditure within the Sunshine Coast region totalled $564.6 million - about 10 per cent of total tourism expenditure in Queensland.
The average expenditure (per night) of international visitors to the Sunshine Coast was about $120.
On average 28 per cent of expenditure was on accommodation
27 per cent on food and beverages
22 per cent on shopping
11 per cent on vehicle expenses and five per cent on transport.
5.6 million domestic visitor nights were spent in the Sunshine Coast region. Visitors from Queensland recorded the shortest length of stay with an average stay of four nights on the Coast per trip.
International visitors spent a total of 519,000 nights within the Sunshine Coast region. Average length of stay was five nights.
Popular Tourist Locations
This is the best way to experience the attractions of the Sunshine Coast.
Spend a day and visit the worlds largest Ginger Factory. Sample some of the delights at the ginger shop and the many other specialty shops.
Explore the vast, tropical fruit plantation at the Big Pineapple. Ride the sugar train or the "Macadamia Nut Mobile" to see how Pineapples and Macadamia Nuts are grown and harvested before indulging in the array of different foods.
Endure the experience of a lifetime at Australia Zoo. See Steve Irwin, the International star from the "Crocodile Hunter" series and his team at the Australian Crocodile demonstration, and pat a non-venomous snake - if you dare! Meet "Harriet", the 136 year old land tortoise; see unique wildlife from Australia and around the world.
Enjoy the thrills and spills of the Big Kart Track. Race on the largest and fastest Kart track in Australia or brave 4g's of pure exhilaration in the Bungy bullet.
International students on a Student Visa, must study full time in Australia to comply with their Student Visa requirements.
Other Visa holders may study in Australia for up to 12 weeks. Application for a Student Visa can be made through your nearest Australian Embassy or Consulate.
Overseas Student Health Cover
All International students are required to obtain health care cover for the period of their Visa.
Exceptions are:
An unaccompanied student sponsored by AusAID or Defence;
A Norwegian Student covered by the Norwegian National Insurance Scheme; or
A Swedish Student covered by either CSN (Swedish National Board of Student Aid) or by Kammarkollegiet.
If you are a Swedish or Norwegian Student, you may choose to use OSHC instead of your national scheme.
CSIT utilises the services of Worldcare Assist- International Studentcare in order to provide International students with a comprehensive, technologically advanced method of obtaining Overseas Student Health Cover.
Applicable amounts will be indicated on your Offer of Place and payment must be made with your course fees.
Application forms | Cooloola Institute of TAFE
 Complete an Application form using the TAFE Queensland Entry Requirements as a guide, and then forward your application by fax or mail.
You will receive an Offer of Place and other accompanying forms for completion.
Before the expiry date on the Offer, you should pay your fees and Overseas Student Health Cover (OSHC), and return the signed forms.
You will receive an Electronic Confirmation of Enrolment (ECOE) which is needed to apply for your Student Visa.
Payment will be accepted by Credit Card, Bank Cheque made payable to CSIT or Telegraphic Transfer.
Miho Takatani
Past International Student
I have now been staying here on the Sunshine Coast for two years, and have been both welcomed and challenged.
This is truly one of the most beautiful places on Earth!
Here the sun shines on the beaches and radiates from the locals.
I am now in my last year of studying the Diploma of Tourism at the Nambour Campus. The staff are all professionals, who show a genuine interest in the welfare of their students.
The course is both stimulating and confidence-building, and I've felt 'at home' at TAFE from the beginning.
But..don't take my word for it, come to the Cooloola Sunshine Institute of TAFE , and the Sunshine Coast and see for yourself !
Miho Takatani
Diploma of Tourism
Japan
Scholarships for international students
CSIT is providing an opportunity for a limited number of International students to make a dream come true, and experience the lifestyle and environment of the beautiful Sunshine Coast, whilst completing studies in Australia.
What are the conditions?
Students will:
Study full time in Australia
Be a first time applicant for the Cooloola Sunshine Institute of TAFE
Meet all the admission requirements for the course
Provide a fully completed application
Comply with all Visa requirements
Provide for their own air fares, health insurance, living, transport and accommodation costs during the study period.
How do I apply?
Complete an International Student application form
Supply the following:
Full academic history
Work history (if applicable)
Copies of qualifications gained since leaving school
3 references (study and character related)
Write a 1,000 words essay including information about:
Why you would be the best candidate
How you will use your qualification at the completion of study
Any plans for future study in the subject area
Personal qualities that would help you excel in your studies
Where will I study?
Locations are listed with the courses available, but all studies will be at one of the ten Cooloola Sunshine Institute's Centres on the Sunshine Coast.
Who will select the successful candidate?
A team of CSIT staff comprising International Office staff, teachers, and the Director of the Institute.
What happens if I withdraw from the course?
Students who do not complete the course of study after being awarded a scholarship will be required to re-pay the semester fee to the Institute.
When will I be notified?
The successful applicants will be notified. All applicants should proceed as normal with their applications whilst awaiting the outcome of their scholarship assessment.