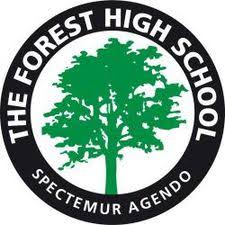 The Forest High School
The Forest High School
The Forest High School Introduction
The Forest High School is located in Frenchs Forest, a leafy suburb on Sydney's Northern Beaches. It is conveniently placed near transport connections to North Sydney, Hornsby, and the Northern Beaches Peninsula.
Students from a wide variety of backgrounds choose to study at The Forest because of its high standard of education, outstanding HSC results, harmonious multicultural school community, and reputation for producing fine young men and women.
The Forest High empowers students to build confidence and self-esteem and to achieve personal excellence across the curriculum.
The school has a strong reputation as a caring environment conducive to learning, which is enhanced by its intelligent approach to discipline and uniform. It is supported by an active Student Representative Council, Parents and Citizens, and School Council.
English as a Second Language (ESL) Programs
Special ESL programs and HSC ESL courses are taught by full-time ESL teachers
Languages Taught
French, Japanese and Italian
Other languages are taught at the Saturday School of Community Languages at Chatswood
Special Programs
Australian mathematics, science, computer studies, and language competitions
Young Achievement Australia business skills program
Links with Macquarie and Charles Sturt universities provide senior students with the opportunity to complete university degree units in their senior year and to gain preferred entry to university
Rotary youth enhancement scheme
Job placement service
Community service program
Instrumental music, concert and stage bands, wind orchestra, and vocal ensemble
Interschool debating and public speaking
Japanese exchange visits
French study tour
School magazine production team
Duke of Edinburgh scheme
Reading program
VTE program
Student Support Services
Welfare team provides a coordinator to oversee students in each year group
Supervisor of student welfare
Part-time psychologist
Mentors for senior students
School clinic
Full-time careers adviser
Special Facilities
Four networked computer laboratories with internet access
Seven science laboratories with video microscope technology
Three music rooms
10 design and technology resource rooms including CNC lathe technology
Drama room
Performing arts centre
Large, multilevel library with colour photocopier, CD-ROM, and internet
Senior common room
Art centre with graphics and photographic darkroom facilities
Large assembly/concert hall
Gymnasium and sports oval
Canteen
Tree-lined grounds
HSC Results and Year 12 University/TAFE Placements
Six students received traineeships at university prior to the final examinations
HSC results are consistently above state-average with exceptional results in society and culture, music, mathematics, biology, business studies, geography, legal studies, food technology, and PDHPE
At least 40% of students progress to university while another 40% attend TAFE and private colleges
The remainder enter apprenticeships, traineeships, and employment
Features of Local Area
The school is 20kms north of the city of Sydney and 7kms west of beaches
Contact our team for free to study at Australian schools.