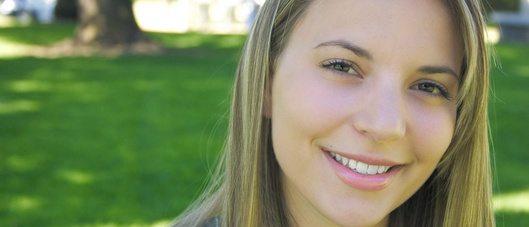 Tropical North Queensland Institute of TAFE
Why study at Tropical North Queensland TAFE
Tropical North Queensland TAFE is an award-winning provider of world-class vocational education and training. The Institute offers a wide range of nationally and internationally recognised training programs to Advanced Diploma level, plus a range of quality English Language programs through a dedicated Language Centre. Tropical North Queensland TAFE offers all the benefits of an internationally competitive education in a safe, friendly environment, attracting students from all over the world.
Location
The main campus of Tropical North Queensland TAFE is located in the centre of Cairns, one of Australia's premier travel destinations. Every year thousands of international students make the decision to come to Cairns to study in a tropical paradise.
Subject Areas / Courses
Adult Learning
Aboriginal & Torres Strait Islander Studies
Business
Community Services
Fashion, Art & Music
Rural & Horticulture Studies
Information Technology
Tourism, Hospitality & Travel
Trades & Technology
The Tropical North Queensland Institute of TAFE is the largest provider of vocational education and training in Cairns. It plays an important part in delivering a broad range of programs in education and training. The institute commits to providing quality service to international students.
International students will find the institute has a large range of programs that are recognised in Australia and other countries. The qualification level is as high as Advanced Diploma. There is also a Language Centre where international students can be provided an English Language program. The Tropical North Queensland Institute of TAFE attracts students worldwide. There are eight campuses with the main one in the centre of Cairns. Many international students opt to come to Cairns to study.
International students can study programs to obtain Certificates and Diplomas. Programs have a large emphasis on practical learning for students. These programs often lead to various successful careers. Areas of study available to international students include travel and tourism; horticulture and rural learning; hospitality; massage, and information technology.
The institute conducts study tours. Tours incorporate excursions, seminars and workshops. These tours have activities unique to this region of Queensland. Tropical North Queensland Institute of TAFE offers delegates from other countries the opportunity to observe classes as well as participate in them.
The Language Centre at the institute has quality English language programs available to international students. Training at the Language Centre can help students from overseas crucial skills in English. These skills can help gain entry into programs at TAFE or university. Skills in English provide international students opportunities for travel, business and employment. There are two types English programs, General English and English for Academic Purposes (EAP).
General English has six programs of different levels ranging from starter to advanced level. The EAP program is for students who wish to obtain the study skills needed for entry to other TAFE or university programs. International students enrolled in the EAP programs learn to quickly read English academic texts; write essays and reports in English; conduct presentations; understand lectures and seminars and take notes in English, and nurture learning skills and research strategies.
The Language Centre has small classes; top-class facilities and classrooms, and supportive staff.
Several entry requirements are required for entry to the Tropical North Queensland Institute of TAFE. Students must be at least 16 years old. International students need a student visa to enroll full-time. International students on a tourist, visitor or working holiday visa can enroll part-time or do a short-course. Students from overseas are required to have Overseas Student Health Cover while they have their visas. They need to have sufficient proficiency in English to be enrolled in programs that are not from the Language Centre if English is not their first language. International students also need to have proof of sufficient academic level for enrolment.
Students from overseas can also be helped by staff members while learning. The institute's international student support officer supports international students in accommodation, personal issues, study issues, visa requirements and referral to other support staff. The student counselor provides free and confidential counseling services for issues that are career, educational or personally related. There are also staff members in the learning support unit to assist students.
International students are able to access various facilities; among them are the library, bookshop, internet, art gallery, massage clinics, coffee shop and a childcare centre. Students can also learn about education pathways that they can choose. Pathways include entry into the institute's certificate diploma programs or acceptance into university.