Urangan State High School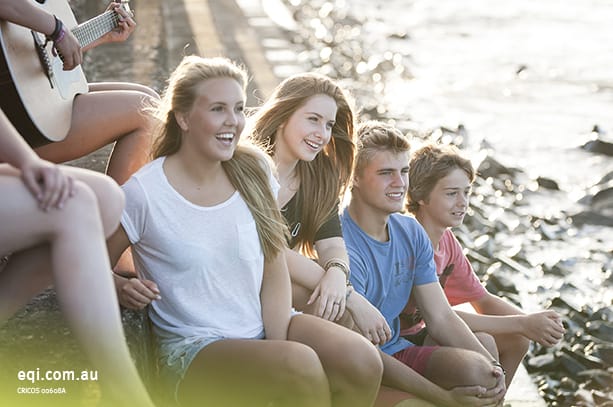 Urangan State High School Overview
Urangan State High School offers a stimulating, varied curriculum, enthusiastic teaching staff, excellent facilities and a
friendly campus within a coastal environment.
The school has strong links with TAFE and the University of Southern Queensland.
The school has a strong emphasis on academic excellence. It has a reputation for outstanding achievements in Music, Performing Arts and Sport.
3 reasons to choose Urangan State High School
Safe, supportive environment
Flexibility in subject selection
Coastal location and teperate climate
Year Established 1992
Number of Students 1632
About Us
Urangan State High School values :
Integrity & Responsibility
Innovation
Cooperation
Diversity
Success as part of a school community
Curriculum
The curriculum has evolved with the changing times and is designed in accordance with the needs of all our students.
International
International students come from many different nations including the People's Republic of China, Thailand, Japan, Germany, France, the United States & the United Kingdom.
SPECIAL PROGRAMS
Outdoor Education
Music, Drama and Dance
Equestrian
Triathlon (Excellence)
Accelerated Music and IT programs
Extension Mathematics
Marine Studies
Vocational Education Courses
EXTRA-CURRICULAR ACTIVITIES
Concert band
String Ensemble
Field trips and subject area excursions
Dance and Drama evenings
Art festivals
International trips
Rock Eisteddfod
Chess
Interschool sport
Languages
SCHOOL FACILITIES
Recording Studio
Sporting Ovals
Gymnasium
Hospitality facilities
Film and Television facilities
Sports and Multi-purpose courts
Marine Studies facilities
Tertiary Pathways
University of Qld (Business, Chinese, Education and health)
TAFE - Vocational Programs / Packages
AWARDS
State Finalist – LOTE Awards (Chinese)
State Byte Awards
State Finals Rock Eisteddfod
State Finals - School Aerobics Competition
State representatives for Futsal, Cricket, Athletics, Football
OTHER HIGHLIGHTS
University of NSW English and Maths Competition
Marine Studies trips
Creative Generations - Music Excellence
Excursions and field works
Application