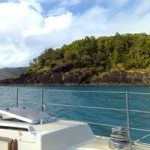 Overview
Australia prides itself on being a multi-cultural country, with people from over two hundred countries calling this vast land home. Australia's primary language is English, with such diverse cultures living in Australia and the need for them to language so high it is a great idea to have an English Language School based in Australia.
To teach students not only how to speak the English language but also to learn how to find work, how to get by in new surroundings, where and what they can study, how to read and complete forms and also how to get by in Australian business's. Cambridge College is a one stop shop for your English language journey.
Location
Sydney is Australia's most multi-cultural and busiest city. It is a city which is always on the move. Whilst it is full of the hustle and bustle of city life it has the trendy cafe strips and designer shops, it is also stunningly beautiful. Home to many Australian icons such as the Sydney Harbour Bridge, the Sydney Opera House and beautiful Bondi Beach.
Looking outside of Sydney will take you north to more stunning coast line and amazing weather, if you go in land west you will find the rural Hunter Valley full of wineries and then close to the Hunter Valley you will find the amazing Blue Mountains, if you then head south you will find some great snow fields for some awesome winter fun. As you can see New South Wales and Sydney has alot to offer.
Campus
The Sydney campus is located in the middle of the Sydney CBD, close to all amenities such as public transport, accommodation, restaurants and cafe strips, shopping centres and plenty of entertainment. Student services offer to help students find accommodation and work as well as offering an airport pick up service and student welfare team to help new arrivals in any way they can.
A very unique college which will go out of it's way to ensure new Australian arrivals get all the help necessary for a long a prosperous stay in Australia.
Courses
English courses start monthly and there are no minimum entry requirements for those entering beginner classes. For more advanced classes you will need to demonstrate your English skills or show proof of prior learning.
Courses available include:
General Purposes English
English for Academic Purposes
Business Purposes English
Cambridge ESOL Exam Preparations
Pathway Programs
TESOL
IELTS Exam Preparation (Full Time)
IELTS Exam Preparation (Part Time)
Vocational Courses
Automotive Mechanical Technology
Business (Marketing)
Business (Front Line Management)
Community Welfare
Youth Work
Graphic Pre-Press and Multimedia
Hairdressing
Hospitality