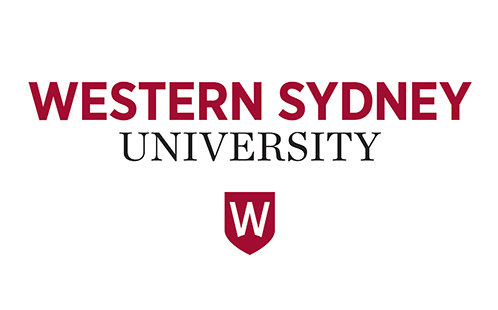 Study at the Western Sydney University with Go to Australia
Western Sydney University
Western Sydney University/CRICOS Provider No: 00917k
Western Sydney University, formally know as the University of Western Sydney,  has six teaching campuses in the Greater Western region of the state of New South Wales. The university has one of the most multicultural student composition in the state.
Western Sydney University aims to use knowledge as not a means to an end but as a tool to serve the community, in particular the Greater western Sydney community (GWS). Its mission is to become a university of international standing.
Teaching at Western Sydney University is primarily student focused and the university's research arm has links with industry, government, the private sector and the wider community. WSU is a flexible, innovative, creative and internationally recognised institution. We view knowledge as crucial for success. Your satisfaction is our reward.
The university offers Bachelor, Master and PhD qualifications in a practical and professional manner to ensure positive graduate outcomes. You can practically design a study program to suit you.
Applications for accomodation at Western Sydney University should be made as early as possible as places cannot be guaranteed. For airport pickup services, you must book prior to your arrival in Australia. UWS runs compulsory orientation programs in order to facilitate student-staff interaction, student adjustment to the university lifestyle and social interaction with peers.
WSU also offers study abroad and exchange programs where you can study for a semester or two in any WSU subject area. The exchange program is about broadening your career horizons and experiencing the internationalisation process.
You can study on an Official Exchange Program or an Independent/Organised Study Abroad Tour. The Official Program receives hot competition for places while the latter is open. Travel and Learn Scholarships are purely merit based and Exchange applicants are reuired to submit two referee reports.
Western Sydney University is located in the western region of the city of cosmopolitan Sydney, the largest and oldest city in Australia. Bondi Beach, Sydney Harbour and the Opera House are some of the popular attractions. The Western Sydney suburban region is booming and the cost of living is relatively low to the city of Sydney.
The western region is famous for its cultural diversity and the majestic Blue Mountains. The region has a efficient public transport network. Sydney has a temperate climate, sweltering in summer and mildly cold in winter.
Courses
Western Sydney University offers students courses in:
Agriculture, Horticulture, Food and Natural Sciences
Arts, International Studies and Humanities
Business
Computing and Information Technology
Creative & Communication Arts
Engineering, Construction & Industrial Design
Environment and Tourism
Forensics, Policing and Criminology
Languages, Interpretation and Translation
Law
Medicine
Nursing, Health Science and Sports Science
Psychology
Sciences and Biotechnology
Social Sciences
Teaching and Education
English Courses
The Western Sydney University College offers English language tuition through its General English, Academic English for Tertiary Studies, and Advanced Academic English courses.
Entry Requirements
English language requirements:- undergraduate admission generally requires an overall IELTS of 6.5 with no band less than 6.0; postgraduate admission generally requires an overall IELTS of 6.5 with no band less than 6.0. Requirements may vary with the course chosen or with research degrees.
Academic requirements:- undergraduate admission generally requires the successful completion of the equivalent of Year 12 High School; postgraduate admission generally requires the successful completion of the equivalent of a Bachelor degree. This may vary depending on the postgraduate qualification sought.
Studying Australia team are ready and able to advise you on the admission requirements for your chosen course of study.
Enrolment dates
Western Sydney University has a variety of short sessions and terms in its academic year, with different commencement dates. An education counsellor will advise you of the times and dates you need to know about for your application to to the WSU.
Student activities
Western Sydney University provides students with on-campus activities and recreational outings through clubs, the University Games, sporting scholarships, gyms and pools, food outlets and the Western Sydney University International Student Recreation Program.
Students also organise informal social, recreational and cultural activities by accessing the resources of their local communities.
Western Sydney University will give you:
A recognised, practical and relevant qualification through a flexible pathway that equips students for the global marketplace
An experience of learning in an innovative and supportive environment that builds connections with the international scene and the diversity of a truly multicultural institution in a cosmopolitan city
The resources to pursue and fulfill your goals for personal and professional development
The chance to meet with other students from around the world and to form lasting friendships within Australia and the international community
Opportunities to explore Sydney and Australia while living and studying in Greater Western Sydney
Application
Apply now to study at an Australia University.