As a leading counselling agency for Australia we offer personal consultations and a comprehensive service for all things Australia ! We provide Free Study in Australia services and are a consultancy run by registered education and study in Australia experts who themselves have immigrated, studied and live in Australia.
Registered Education and Immigration Consultants. Free education services for international students and education providers.
Go to Australia Agency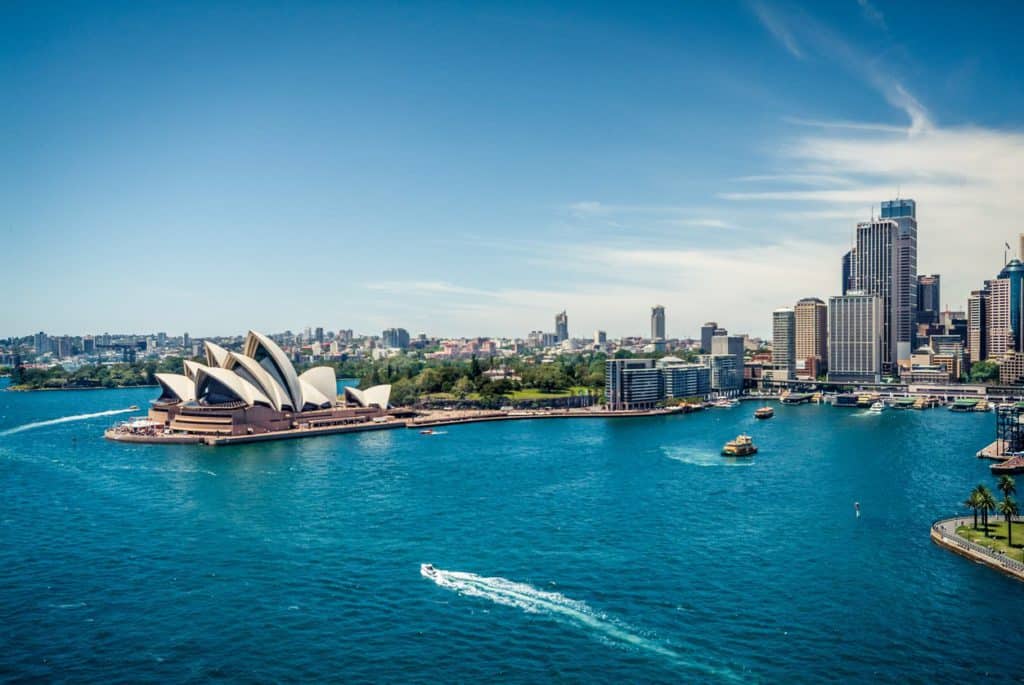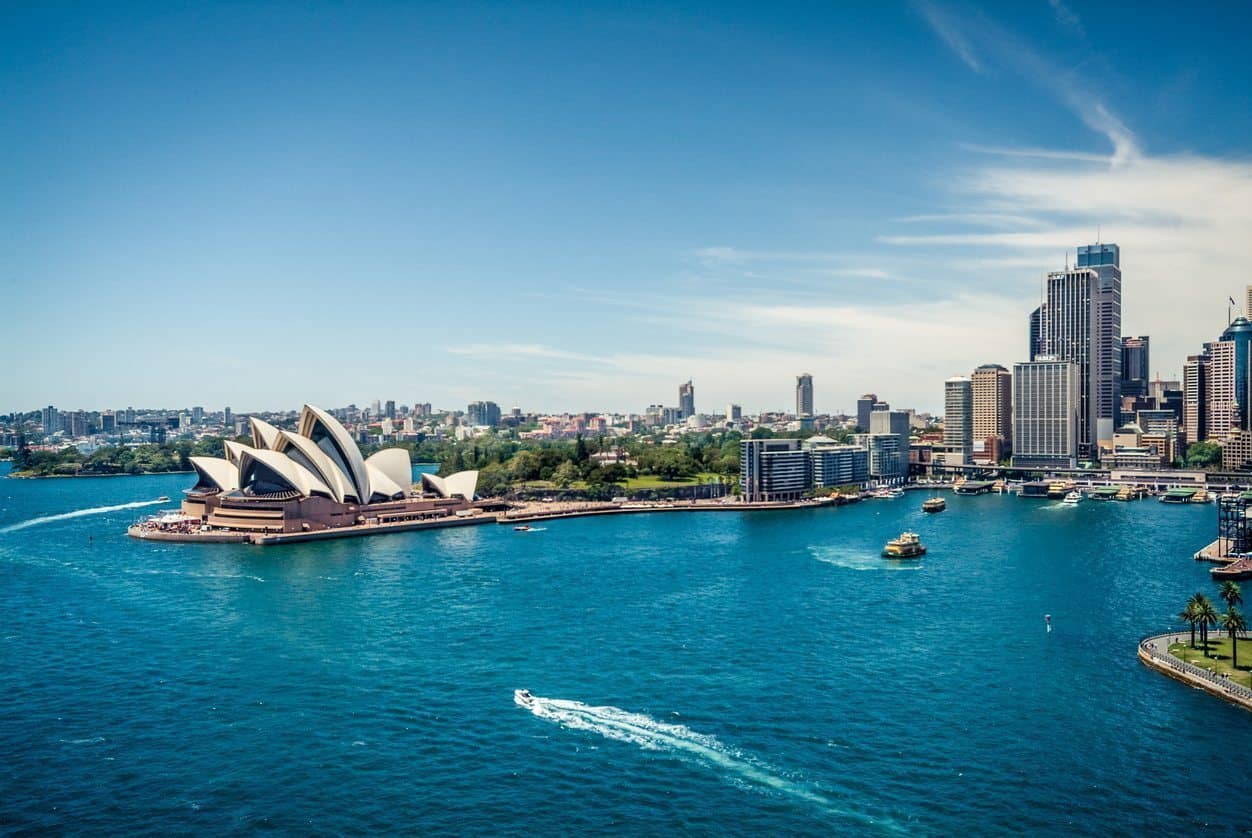 Free Go To Australia Services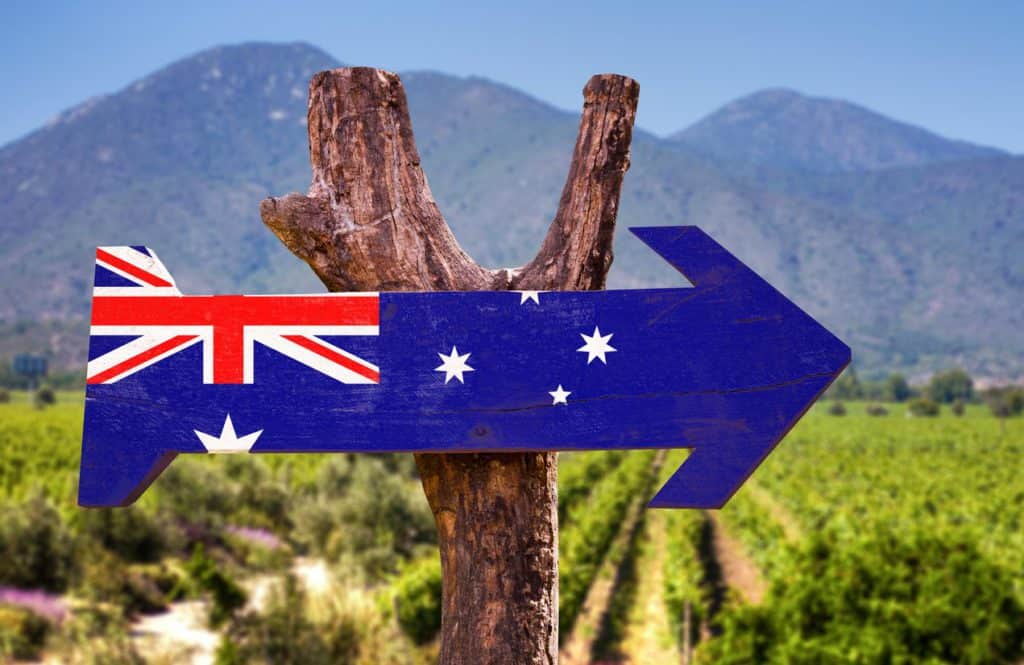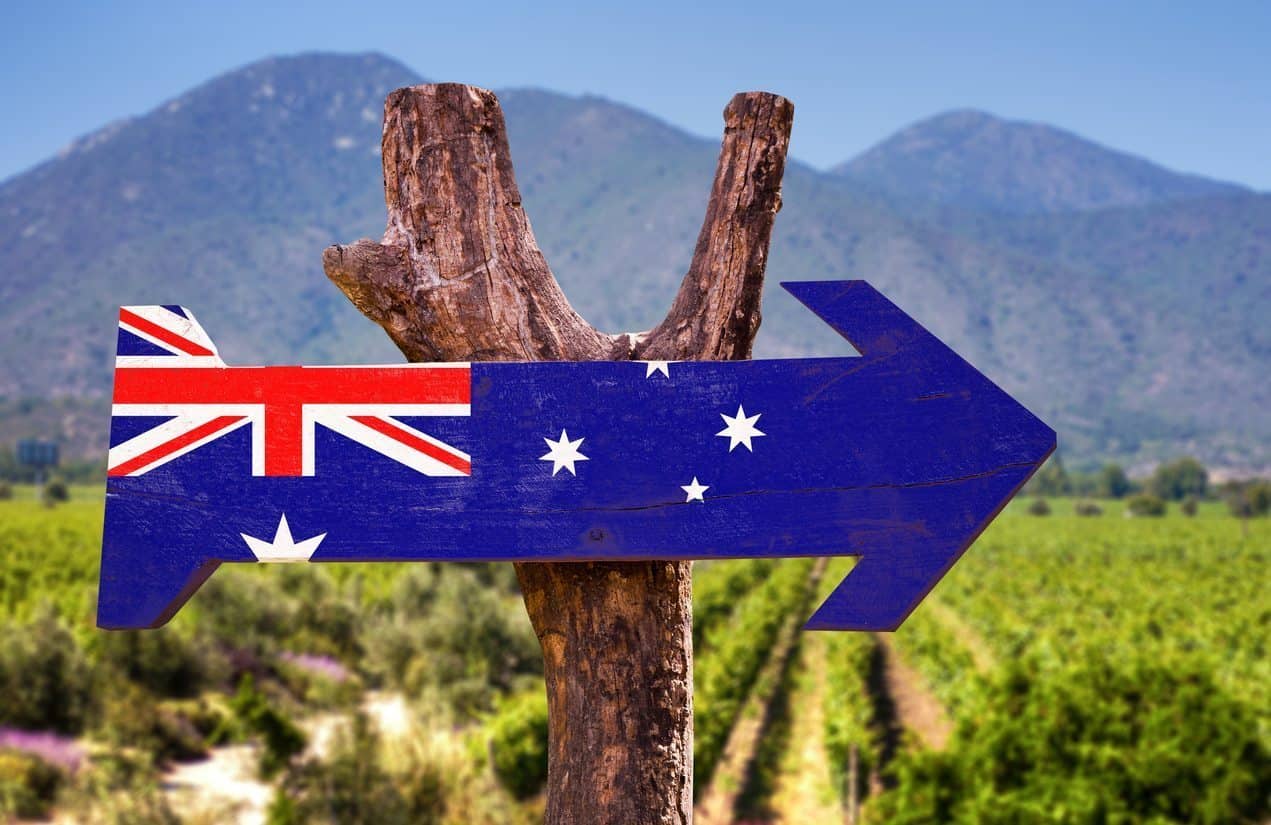 More about Go to Australia Team
If you've ever considered traveling to Australia, why not study and work while you're there? Go to Australia Agency is a free online agency; helping and assisting committed interns, travelers and overseas students from all over the world work, study, and travel in Australia. Already, Go to Australia Agency has been used among thousands of individuals, worldwide, when seeking educational programs and vocational training.
Australia is a young, multicultural country, with vast expanses and a relatively small population. Large amounts of Australia are made up of scorched red deserts, while the coastal perimeter consists of white, sandy shores. Australia is well known for its unique wildlife and agriculture, pristine beaches, and friendly personalities. Due to these reasons, and more, Australia is a favourite tourist destination for travelers all over the world.
The Australian Education system is a flourishing establishment, which aims to create a prosperous future, through allowing students to discover untapped skills and achieve their full potential.
Whether you're interested in Learning English, Studying abroad, Working Holidays, or attaining Higher Education in Australia, AA education can support you in taking the right steps towards the education you want.
Australia has countless places of interest, including natural wonders and significant landmarks. Go to Australia Agency know all the great places to go and visit, from the architecturally fascinating Sydney Harbour Bridge to the world renowned Uluru. AA education network are eager to assist to in anyway they can while you see Australia's sights, with anything from local customs to great accommodation.
Throughout the course of your Australian adventure, Go to Australia Agency are ready to help you every step of the way, from before you leave home to seeing a safe return after your time abroad. During your stay, AA education network can be contacted anytime if you have any concerns or questions.
Free of charge, Go to Australia Agency can also assist you in information and counseling, selecting your courses, your application process, air travel, insurance, finding work, attaining the correct documentation, what to pack, Australian banking, VISA applications, and accommodation.
If you want to find work experience, need help choosing a course, are seeking advice in the best places to work or study, or to find out how Go to Australia Agency can assist you, contact us!
Irrespective of your age, gender and education background, Go To Australia can help you identify the opportunities and the experience that the life down under offers.
We aim to provide you assistance at every step of your trip to Australia. We help you by giving you guidance on how to apply for your course/visa, how to prepare for your trip, how to manage when you reach Australia, how to find job in Australia and finally on how to settle down when you come back to your home after your stay.
Our services include, but are not limited to the following:
Assistance with finding a suitable course in any education institute anywhere in Australia. Our network covers all the Universities, Colleges, TAFE institutes, Language Schools, High Schools etc).
Once you have decided on the course you want to enroll in, we provide you information on applying for it including help with filling in the forms with requirements relating to translation, certified copies and submissions
English language tests' requirements and other information including discounts on English tests
Follow up on a submitted application and support along the way
Information on how to apply for a student visas and extend/renew a current student visa
Assistance with the journey including information on flights to and from Australia
Help in organizing airport pick and other on-arrival services
Assistance with accommodation in Australia, specially student accommodation
All the information you will need about life in Australia. This includes information on health insurance, bank accounts, public transport, student discounts, job search etc.
On job front, we provide information on internships, work placements and work experience in Australia
Help with getting Australian awards recognized if you wish to transfer the credit of your course to another course overseas
Special service to provide support to our clients in Australia to ensure they settle down properly and find answers to every possible question (e.g. How do I find shared accommodation? Will I be allowed to take my pet with me? How do I find information on schools or child care places in Australia? How will I manage the cultural differences, language difference, stress etc.)
Provision of dedicated education agents during your stay in Australia to answer your questions during your stay. These agents are available via email.
Most importantly, we submit your application for free.
Due to all the above advantages, thousands of people use our services. Our client base is expanding rapidly with students, tourists and job seekers who find comfort and quality in our services. Our clients know that they can trust us in providing them the best solution for their education, holidays or work needs.
Go to Australia has been providing quality services to every individual who aims to either travel to Australia, work in Australia or even study in Australia.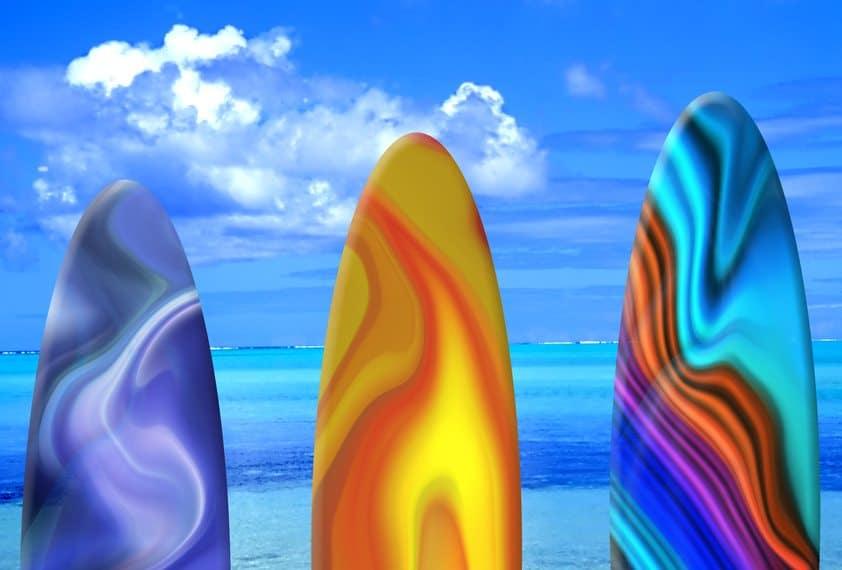 Go to Australia Agency delights in preparing people for the future role that they will play in the world when they achieve their education goals. That is why Go to Australia Agency came in to existence to provide the world with people who have the capacity to navigate across different cultural experiences well and learn from them in a way that is beneficial to themselves and other people who make up their circle of influence.
Go to Australia Agency seeks to provide their clients with the best experiences of Australia that they can deliver because they understand the need for people to be able to live in multiple situations and make a lasting contribution to those situations.
Go to Australia Agency understand the needs of their clients like no one else and give the best assistance in Australia and New Zealand and are the liaison with many of the major Australian universities. If you visit their website you will see many of the institutions they liaise with.
There is no education service in Australia like Go to Australia Agency that provides the level of support and commitment to their clients. Go to Australia Agency works across a wide range of educational needs for clients who are going on to university, need English language training, are secondary students, or seeking to gain post graduate qualifications at many of the internationally recognised Australian universities that dot the urban landscape of Australia's major and regional cities. Go to Australia Agency also provides professional services for the beginner and seasoned traveller on their jaunts, giving these people excellent information about all aspects of Australian life. AA was created to help interns, travellers, and overseas students to gain the most out of their time in Australia and New Zealand.
Go to Australia Agency provide appropriate and professional assistance to overseas students when they are applying for the course of their choice, whether they are undergraduate courses or post graduate courses,   whether the client is having a gap year, or they are in the need of an excellent English language course that will assist them in other courses in the future.Go to Australia Agency will provide all the assistance necessary in a helpful and understanding manner.Go to Australia Agency will also help interns and other clients with appropriate job placement in Australia and New Zealand that meet the specific needs of the client thatGo to Australia Agency is catering too.
Go to Australia Agency Agents are always keen to help clients and they can be contacted by email at any time. Go to Australia Agency Agents will answer all those difficult little questions that a client has when they are travelling, living or studying in another country.Go to Australia Agency will clarify all doubts and their website is one of the most exhaustive guides to life in Australia or New Zealand designed for the overseas traveller in mind. And all of this does not cost you a penny because;
It is free. Yes. Free!

The Go to Australia Agency process
From the moment a client makes contact with Go to Australia Agency, will do what is needed for you to meet your desired outcome. Go to Australia Agency handles everything for you so you can dream about all the possibilities that have been presented to you. Go to Australia Agency delights in making citizens of the world.Go to Australia Agency takes you by the hand and helps you to decide what is best for you. We help you with what course to enrol in, what institution is best for you, where it is best for you to live, and anything that might need to know while you are in Australia and/or New Zealand.
Go to Australia Agency will tell you what documents you will need when putting in your application, and explain how that information will be handled.Go to Australia Agency understands all the stipulations involved with this process and take care of it for you.Go to Australia Agency will review the documents to make sure all the right boxes are ticked and double-checked to see if anything has been overlooked.
All free of charge!
While this process is being worked out Go to Australia Agency will keep you in the loop at all times making sure you are not unaware of any possibility that may present itself. And after 24 hours they will have an answer for you about the course of study you are planning on and whether you have been successful at that institution. Go to Australia Agency will give you regular updates on the status of your application because Go to Australia Agency wants this time to be as easy and tireless as possible without giving you any undue anxiety. Go to Australia Agency achieves this by keeping you in the loop at all times with regular updates from their professional and friendly Education Agents.
Go to Australia Agency is recognised as being a consummate professional with a detailed knowledge of the Australian Education system that is second to none. Go to Australia Agency offer the best of services to prospective international students who want to study in Australia and New Zealand. Go to Australia Agency helps clients find the best situation for themselves with professionalism and empathy.
So, what are the comprehensive services that Go to Australia Agency has to offer potential clients?
Go to Australia Agency tailors their needs to all clients who want to study in Australia regardless of background.
Direction and assistance on how to apply for the appropriate course that will help you meet your education goals while you are studying and living in Australia
Correct information in regards to English language tests
Assistance with all your application forms including: both translations of appropriate documentation and certified copies and submissions
Continued on the ground support after you have submitted the appropriate application for study in Australia
Support with student visa issues that may eventuate like: application, extension and the renewal of visas
Airline travel information that is appropriate to your need
Student Accommodations
Correct information about what life is like in Australia: OSHC, banking, transportation, and student discounts
Go to Australia Agency assistance does not end when you enter into Australia, because you can email Go to Australia Agency whenever you need too. Plus,Go to Australia Agency will give you assistance with all those questions that are bound to come up when you come into a new cultural situation.
Go to Australia Agency are always willing to help and will provide the appropriate answers to any problem you may have at the beginning, during and ending of your time in Australia.
So browse the website it is the most exhaustive of its type designed for the international traveller in mind on their journey through Australia and/or New Zealand.
So, if you want to study in Australia, contact Go to Australia Agency - we are an email address away.