Au Pair in Australia with Go To Australia

Become an Au Pair in Australia
Contact us and become an Au Pair in Australia!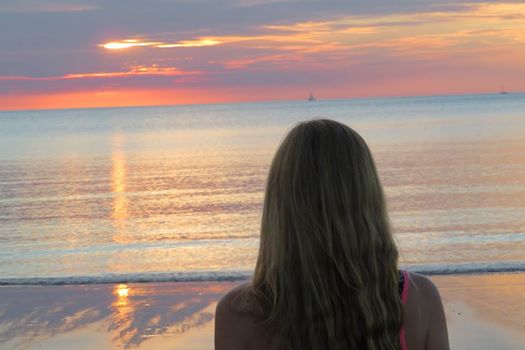 Au Pair Program Australia
Can i become an au Pair in Australia
Au Pair: Au Pair is a program that places students with local Australian host families that seek help with childcare or household tasks. In exchange for working 12 hours per week with the family, a student receives accommodation and meals.
To be eligible for the Australian au pair program students must:
Be between 18 and 30 years old, in good health, mature and responsible
Speak English at a minimum of Intermediate level
Be able to show that they have some experience in childcare and household duties (such as cleaning, ironing and cooking)
Provide references (An international driver's licence, though not compulsory, would be an advantage)
Our Australian au pair program aims to match au pair students and host families according to the requirements of both parties. The student is expected to participate as a member of the family and assist with the tasks as required. The host family ensures that the student has a private room, with a proper bed, a wardrobe, a study desk with a chair and appropriate lighting. Host families also provide three meals per day and the opportunity for the student to participate in their family events and social activities.
To become an Au Pair in Australia, please contact us.
Au Pair in Australia
Experience life in Australia as an Au pair!
Want To be an Au Pair? 
Become a member of a host family and improve your english. Make friends from around the world and travel throughout Australia. Speak English like an Aussie  and attend classes at a nearby english language school, college or university. Discover the rewards of caring for children. As an au pair, you will enjoy many personal and financial benefits during your time in Down Under.
We offer Au Pair Australia Placements in combination with English Courses and other Studies.
Why you should be an Au Pair in Australia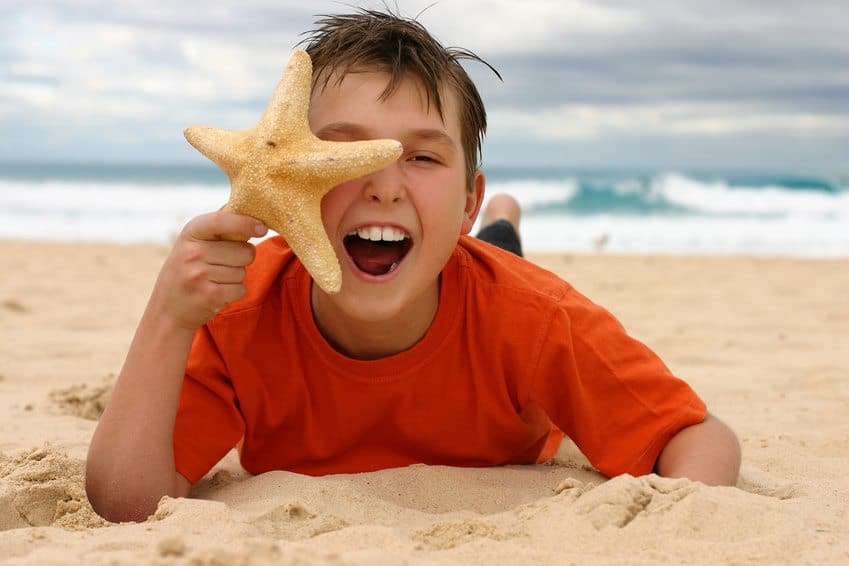 Au Pair Australia
Advantages of Au Pair Jobs in Australia
Whether you are a student seeking for work opportunity or an au pair seeking to enhance your educational background, this program is the perfect money saving solution.
Read more about beeing an Demi Pair in Australia.
Au Pair in Australia - Your opportunity for au pair and nanny jobs, english language courses and other education programmes and an exciting cultural experience in Australia!
Receive more information about our au pair program.
Spend some months with an Australian family
Make new friends and learn about Australia
Benefit from exciting study programmes
Enjoy your independent travel
Au Pair Australia - Australia Au Pair
To become an Au Pair in Australia, please contact us.
How would you like the chance to live, work, travel and study in Australia?
Join the Au Pair in Australia exchange programme and you can enjoy a fun-packed time Australia! Whether you are looking for a gap year job, or just want to work legally abroad, becoming an au pair offers you the chance to experience Australian life and culture at first hand. Thousands of young people have had the experience of a lifetime through our au pair jobs and exchange programmes - it's a fun AND educational way to spend your work and study experience in Australia.
Quality of our Au Pair Program
Au Pair Programs are provided by registered Au Pair agencies and education providers with experience in Au Pair Programmes - bringing together thousands of au pairs and host families in Australia. By choosing to find a nanny job through an agency like ours, you are ensuring that everything, including your student visa is dealt with legally. Plus, we have Counsellors based in Australia who will be in regular contact with you throughout your stay to ensure that everything runs smoothly.
Working as an au pair - baby sitting and childcare duties
As an au pair you will live with your host family, care for the children and join in their daily routine at home. When you are not involved in baby sitting or child care, you will have free time to meet up with other au pairs, study, travel and enjoy the culture and surroundings of your Australian home. As you will be dealing with baby sitting and childcare jobs, you must have experience in this area - for example as a nanny, child minder, baby sitter, au pair, mother's help or nursery nurse.
We also offer a programme called Au Pair Extraordinaire for people who have had professional nanny jobs and want to work as an au pair in Australia. Australian families applying to the Au Pair Extraordinaire programme appreciate that you are a qualified nanny and are keen to use your skills and training to contribute towards the development and education of their children.
For more information, please contact us.
Au Pair Experience Australia
Overview over all our Au Pair Australia programs
AA Education Network offers an international service where it provides assistance to international students and working holiday makers to become Au Pairs. The common incentives Au Pairs usually get are free stay and free meals.
You can be any one of the following or combine various childcare jobs. Make sure you have a checklist with you and an Au Pair contract that will help you to get compensated after you have done your hard work.
Educator - where an Au Pair with childcare and education experience will look after school kids and help with school work.
Au Pair Nannies - where full-time nannies are hired to look after kids, usually for 6-8 hours per day. Salaries are often provided as a part of the compensation.
Au Pair for pets - where a sitter looks after a pet. Usually, pets who are expecting their new brood, an old pet suffering from a disease or infirmities, or pets with health problems are usually looked after by these Au Pairs.
Edu Pairs - where an Au Pair takes care of older children, especially by looking after their hobby sessions, after school activities, and making sure that they do their homework. When kids learn curriculum through distant learning schools, Edu-Pairs assist the kids in learning.
Demi-Pair - where an Au Pair works part-time to check various childcare chores and housework in the latter part of the day. In the mornings, they study usually English language.
Au Pairs must be friendly and able to communicate in English ? expected standard is up to an intermediate level. As an Au Pair you must know how to apply first-aid during emergencies and quick to judge an allergic or medical emergency in kids. Many host families seek a first-aid or a childcare certificate. If you are experienced, it is a valuable incentive for you.
All Au Pairs must know how to tackle safety issues, keep a diary with contact numbers, meal sessions, and specific tasks for the child, and more. Food safety, outdoor safety, safety against household items, and similar concerns must be known to the Au Pair.
Au Pair Australia - Application
To become an Au Pair in Australia, please contact us.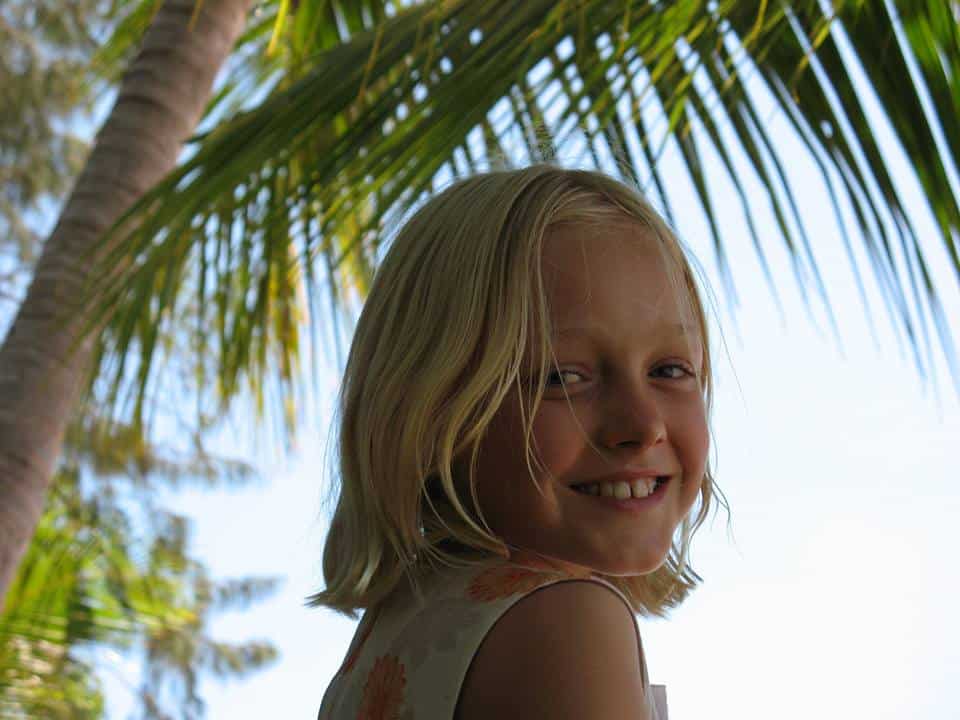 Au Pair Australia Program
Au Pair Australia Program
Due to the high level of enquiries, Go To Australia has arranged an Au Pair program for interested candidates who wish to live, work or study in Australia.
Benefits of the Au Pair Australia program
Learn & improve your English language skills
Visa Assistance
Study Assistance
Free boarding with host family
Regular support as part of the Au Pair family
Possible extension to program
Au Pair Australia Program
Due to the high level of enquiries, Go To Australia has arranged an Au Pair program for interested candidates who wish to live, work or study in Australia.
Benefits of the Au Pair Australia program
Learn & improve your English language skills
Visa Assistance
Study Assistance
Free boarding with host family
Regular support as part of the Au Pair family
Possible extension to program
Please note
To apply for an Au Pair Program you need to hold a visa with work rights.
This can be a Working Holiday Visa or a Student Visa (Full time student in any course in Australia for longer than 3 months). If you are from a country which is not eligible to apply for a Working Holiday Visa you can ONLY do a Demi Pair Program which means you need to do at least 3 months English course next to your Au Pair Program.
Cost:
Au Pair placement fee: about A$ 1000-1500 (depending on program)
Demi Pair program (including Au Pair placement and English course): from A$ 4,100  (depending on program, kind and length of English course [must be at least 12 weeks], location etc.)
Au Pair Australia - Australia Au Pair
To become an Au Pair in Australia, please contact us.
Au Pairs in Perth, Australia
All Au Pairs placed in Perth must have good English skills. Details for this programme is listed below:
Au Pairs will be placed in Perth only.
2 weeks placement with a homestay (own private room, breakfast and dinner included) prior to Au Pair family placement.
Placement with a selected Au Pair family.
All meals included.
Own room with privacy.
WWC (Working with Children) Registration support.
Au Pairs orientation/ information pack containing information on Au Pair duties and expectations.
Additional information package containing transport details and maps.
Free transfer from homestay to Au Pair family.
15 hours of work per week in exchange for accommodation and food. Au Pair will have all weekends free.
If you work past the 15 hours/ week mark. You may be able to receive hourly pay such as A$ 10/ hr for additional hours worked (agreement to be made with Au Pair and family).
24/7 phone access for emergencies.
Pick up from airport upon arrival.
Candidates must have a current First Aid Certificate. If not, you will need to get one in Australia (additional fees apply).
Fees for Perth Au Pair placement is A$ 1,240 (includes the initial 2 weeks homestay placement).
Au Pair Australia - Australia Au Pair
To become an Au Pair in Australia, please contact us.
Au Pair Preparation Course with CHARLTON BROWN
ABOUT US
Established in 1985, CHARLTON BROWN ® has trained and placed more than 7,000 students within Australia and overseas. We provide a range of courses in Child Care, Aged Care and Disability Care as well as offering a Nanny / Au Pair placement service.
HOW CAN I WORK AS AN AU PAIR?

To work as an Au Pair you will need to successfully complete an Au Pair Preparation Course with CHARLTON BROWN. Upon completion of the course, you will be able to work for an Australian family (up to 20 hours for Student Visa holders). The placement may be from 12 weeks up to 12 months in duration. The length of your work as an Au Pair can be negotiated between yourself and your family.
WHAT DOES THE PROGRAM INVOLVE?
The program will consist of:
Weekend Au Pair Preparation course at CHARLTON BROWN's Campus including: Baby Care, Child Development, Play and Learning and Blue Card Professional development support (E.g. Resume and interview techniques)
Placement with a family upon completion of training (Australia wide)
Tuition Fees: AUD $750
Dates: 8 March, 19 April, 31 May, 12 July, 23 August, 4 October, 15 November
LIVE & WORK AS AN AU PAIR
DO I GET PAID?

Au Pairs will be paid a block rate of AUD$170.00 per week for 8 hours work. The remaining 12 hours work will cover their accommodation and meals with the host family.
Responsibilities will include assistance with child care plus some light house work duties.
WHAT ARE THE ENTRY REQUIREMENTS?

Au Pairs are required to:
Have a genuine love of children
Have an intermediate / conversational level of English
Be at least 18 years old
Hold a current working holiday or student visa
Be open to the possibility of work across Australia!

 
Step 1: Apply for the Au Pair Preparation Course!
Step 2: Get the basic understanding of children and being an Au Pair in Australia (while attending our short course).
We have put together some basic guidelines about work – we hope you find them of assistance!
Working Hours
You will work a minimum of 20 hours per week (if you are on a student visa this is also the maximum period you are able to work).
12 hours per week will cover your accommodation and food (3 meals per day). The remaining 8 will be paid at a block rate of $170. If you are able to work more than 20 hours per week, you will need to negotiate how much you will be paid for the additional hours.
You will be paid and employed by the family directly. The hours you work are negotiated between yourself and the family. There may be a variation in the hours from week to week depending on your and the families requirements for the week.
You will need to be flexible with the hours that you are asked to work.
Free Time
Weekends are generally free for you to study. However some flexibility may be required if the family requests you work some weekend hours occasionally.
Duties
You will be expected to assist with any child care related duties as part of your placement. The family may ask you to help out in the morning with breakfast and getting them ready for school. In the afternoon and evening you may be asked to assist with meal preparation, bath time, bed time etc.
You may also be asked to do some light household chores. These may include laundry, washing up and loading/unloading dishwasher.
Length of Stay
Your Au Pair placement will be a minimum of 12 weeks. You are able to negotiate a total placement time with the family directly.
Work Requirements
It is your obligation to ensure that you are legal to work in Australia. Students wishing to be placed as an Au Pair with a family will require a working visa. Contact the Australian Immigration Office (131 881) for information about costs and time to process applications. It is recommended that students begin this process as soon as you arrive in Australia and start your studies.
Students placed as an Au Pair and receiving payment from a family will require an Australian Tax Family Number. Contact the Australian Taxation Office (13 28 61) for more information.
Insurance
All families registering with our agency to engage an Au Pair have been advised to take out household insurance to cover workers in their home.
Your indemnity insurance will be covered by the Au Pair Organisation.
Leaving / Changing an Au Pair Placement
If you need to leave an Au Pair placement with valid reason, your Au Pair organisation as soon as possible to discuss leaving a position. Please understand that finding you a new family is not an immediate process and may take several weeks to source. will be able to assist in finding a new family. You must contact them. If you wish to leave without a valid reason or if we are informed of any misconduct on your behalf we are under no obligation to source a new Au Pair placement for you.
Your Au Pair organisation is able to assist with placing you with an Au Pair family as you wish provided your references from previous Au Pair placements are satisfactory.
Drugs, Alcohol and Smoking
You must never consume alcohol or be under the influence of alcohol (or other drugs) while you are in charge of children. You will be asked to leave your family if this occurs.
If you are a smoker, please be considerate of the family's requirement of this. If the family asks you to smoke outside, you must comply. You must never smoke around children.
Confidentiality
All details of your host family and of CHARLTON BROWN are strictly confidential. You must never tell anyone (even your friends) about the family you are working for and their personal/business affairs. Any breach of this may result in your Au Pair placement being terminated early.
Apply now to become an Au Pair in Australia!
GET FURTHER INFORMATION!
Au Pair Australia - Australia Au Pair
To become an Au Pair in Australia, please contact us.
Au Pair House is an au pair agency with extensive experience in placing au pairs all over Australia. We are based in the beautiful and sunny Gold Coast and we have wonderful families in different cities of Australia:
Gold Coast, Brisbane, Perth, Sydney, Melbourne, Noosa, Airlie Beach and many more!
Our Au Pair program is an exchange program, where the au pairs receive a carefully selected family matched to their requirements to live-in for a very affordable price. It is the best quality of accommodation, the safest and the cheapest in Australia! The program is for 3 months or 6 months, but the au pair can stay with the same family for up to 1 year (conditions apply). In exchange of our low introduction fee, the au pair helps the family with light housework and helps with children, normally with weekends free.
Benefits to au pairs:
Au Pair House programs can include everything, from airport pick up to 24-hour assistance during the length of stay. Au pairs do not need to be qualified but being kind, friendly and helpful is what our families are looking for. The applicants gain an au pair experience and also a Certificate and a Reference Letter for future jobs after completing the program.
The Au Pair House accommodation service is the highest level of accommodation and the most affordable one on the Gold Coast, and elsewhere in Australia! It is an excellent way to start life in Australia. The au pairs receive great family support, a nice home and family atmosphere.
Au Pairs also have the opportunity to become accustomed to the culture, the food, the suburbs, streets, shops and public transport in a very safe and comfortable way. After the au pairs have successfully completed 3 months with the same family, they receive the Au Pair Certificate and a Letter of Recommendation for future paid jobs.
Save money as it is the cheaper way of living in Australia. Just as an example, if you compare the types of accommodation, here is what you have:
Homestay – per week cost about AUS $ 200 and the au pairs have the family environment
Renting and sharing an apartment – per week cost about $150 per bedroom, plus food and bills, and no family environment.
Au Pair House – Depending on the program the au pair chooses to do, it can cost AUS 200.00 or $1,298.00. This cost is equivalent of $ 10 per week or $93 per week (amounts divided per 3 months – 14 weeks); also the au pair can extend the stay within the family (conditions apply) for no extra cost up to 1 year and the au pairs will have the family environment through the whole time of the program and assistance from Au Pair House.
The difference between Au Pair House and other au pair agencies – We do visit all family houses and meet all family members during the process of family assessment. We provide the au pairs with a photo of the family, photo of the house and the bedroom that the au pair will stay in. We also design together with the family a work-schedule which contains a full description of the au pair tasks and provide this to the au pair before arrival, that way the family and the au pair know exactly what is expected. Au Pair House assists all au pairs, contacting them once a week for the whole length of the program to check if they are ok or need anything. We always assure that all families understand the value of the exchange program and respect the rules of the program at all times. We make sure that all au pairs are getting a great family experience during their stay. We are there for them from the moment they arrive to the last day of their stay in the program.
We also assist them to find a paid job or any course they may wish to do during their free time at no extra cost.
Au Pair House is an accommodation agency with a difference. We offer a 3-month program of accommodation with everything included, where the applicants gain:
Au pair experience
Excellent standard of accommodation
Certificate
Reference Letter for future jobs after completing the program.
The Au Pair House accommodation service is the highest level of accommodation and the most affordable on the Gold Coast, and elsewhere in Australia!
Au Pair House accommodation has been considered the most natural way to improve the English language and to familiarise with the Gold Coast life style by many international travellers.
Au Pair House accommodation is a great option for those who wish to have a homely feeling from the very first day. Candidates for this program only need to have a basic level of English, as they will need to communicate with the family and children. Also, au pairs do not need to have experience or qualifications to be able to use our programs, but being kind, friendly and helpful is what our families are looking for.
The Au Pair House accommodation programs are affordably priced. The programs include 3 months accommodation, meals, transfer on arrival to the Gold Coast and much more! The prices are very low, and in exchange for this low price, you will help the family with housework and child minding. It involves only light work, and you will receive a pre-scheduled routine of the work you will be doing before you arrive. That way, you will know very clearly your work and your hours. The work is only up to 4 hours a day, 5 days a week, with the weekends free!
Au Pair House offers an accommodation program where au pairs don't need to worry about shopping for food, groceries, or paying bills. All families participating in this program are kind, friendly and understand the value of the exchanging cultural experiences. All homes are close to the beach and to the Gold Coast Highway (the main road on the Gold Coast).
During the au pairs free time they will be able to anything you wish, study, find a paid job or just enjoy Australia! If au pairs wish to study at the same time of our au pair program, they are more than welcome! We have many families that need help late in the afternoon or evenings too. It is important to mention on the application all details so we can do a perfect match!
Au Pair House have selected families that need help with housework, children or both. We offer an excellent service and care to our clients, working closely with our selected families to make all the necessary arrangements for the arrival and during the stay of the au pair.
We look after our clients closely, and offer many types of assistance to make their visit to Australia as enjoyable as possible and maximise their language improvement by being part of an Australian caring family.
Au Pair Australia - Australia Au Pair
To become an Au Pair in Australia, please contact us.
AA Education Services are the leaders in the field of giving young people the opportunity to develop confidence and gain cross cultural awareness through their many diverse programs that cater to the needs of their clientele. AA Education Services are dedicated to giving young people the best experience of Australia possible, and a way of experiencing the best of Australia is by becoming an Au Pair with a local family that will give you free food, board and lodging and a weekly income of $150 -200 AU a week.
You will also see a side of Australian life that many people never see, and that is the ordinary life lived by people in Australia. You will become a member of an Australian family and get the opportunity to see the country through the eyes of people who live in it. You will experience the reality of an Australian family in a part of the country of your choice from cosmopolitan Sydney and Melbourne, to the outer capitals of Brisbane, Adelaide, and Perth. You could also spend time in a regional centre like Alice Springs, Toowoomba, or Bendigo or go deep into the outback, Western Tasmania or the tropical north. AA Education Services will set you up with an appropriate family that will let you see those parts of Australia you most want to see and be there as a constant support for you in your travels around the country.
Wish there was a job that allowed you to combine travel, free accommodation and food and adorable children? There is! Join our program to become an Au Pair TODAY!
Au Pair Programs are a very good way to learn English and explore Australia as a country and Australian life style. You will be integrated in an Australian family and help with their children and light home work. For your help you will receive free board and food and also with some programs a weekly pocket money of A$ 150 or more, depending on your hours worked. However, you need to be aware that most programs are without payment and you will be responsible for all expenses relates to your flight, visa, insurances (health, travel, liability) and private expenses as well as when you travel alone. Please check our Au Pair Questionnaire and document checklist attach erverything to our application form.
Au Pair Australia - Australia Au Pair
To become an Au Pair in Australia, please contact us.
Qualified Au Pair Australia
Do you have experience in child care or have studied a paediatric course? If you are a paediatric nurse, social pedagogue or just a student with a knack in taking care of children and infants, you can work as an Au Pair in Australia. The primary job is to look after kids of various ages at their home when their parents are out to work.
Au Pair Australia - Australia Au Pair
To become an Au Pair in Australia, please contact us.
Au Pair Australia Service
Free Au Pair Australia Services
Au Pair Australia Network is a global service providing educational counseling, advice and support to students and travelers who want to come to Australia and/or New Zealand to develop as a global citizen with great international prospects for their future career.
Au Pairs in Australia can participate in the following programs:
high school placement
post graduate and undergraduate studies
vocational training
English language training
and internships.
Au Pairs get the following services. We will help you:
to come to Australia as an Au Pair, and will be an ever-present source of assistance for those who want to take this route.
navigate the documentation required for the "Working Holiday Program" visa.
with the specifics of what it is to be an Au Pair in Australia and will help you with all details in becoming an Au Pair in Australia.
plan your journey in Australia.
navigate Australian cultural life with their web guides on all aspects of Australian life.
And when you are in Australia we can be contacted 24 hours a day via email. So you are never alone in a strange country without a support network. We Network will place you with an Australian family that will be your employer when you are in the country. We have helped thousands of Au Pairs navigate their employment and travelling in Australia and will be there for you 24 hours a day and can be contacted electronically via email at all times.
So, consider being an Au Pair in Australia, you won't be disappointed.
Au Pair Reviews
If you like things that don't cost anything then you will love accommodation that fits into the same category! Going to Australia to be an Au Pair is one way you can achieve this so get started today and don't delay!
Fee of charge information service for Au Pairs
Contrary to other Au Pair organisations, our service is free of charge. There is no hidden cost.
On au-pair-australia.com we provide Au Pairs multiple interesting information and are embracing information exchange with other Au Pairs.
We are paying for Au Pair stories. Who likes to upload their Au Pair stories, can decide if they remain anonymous or not.
We are paid by our Australian partners for our service and hence, are not reliant on other payments.
This means we receive commission from our partners for each Au Pair referal.
Au Pair Australia - Australia Au Pair
To become an Au Pair in Australia, please contact us.
We offer prospective Au Pairs the following free services
FREE Orientation and Preparation Service
We find a host family for you
We help you to prepare your paperwork
We help you to learn English
Au Pairs can participate in English courses and receive discounts
Au Pair visa support
Cheap flights for Au Pairs
Au Pair in Australia is a 3-12-month program placing Au Pairs with Australian families.
Au Pair Counseling
We help Au Pair to find a job in Australia
We can offer all types of courses in Australia
Au Pair Australia - Australia Au Pair
To become an Au Pair in Australia, please contact us.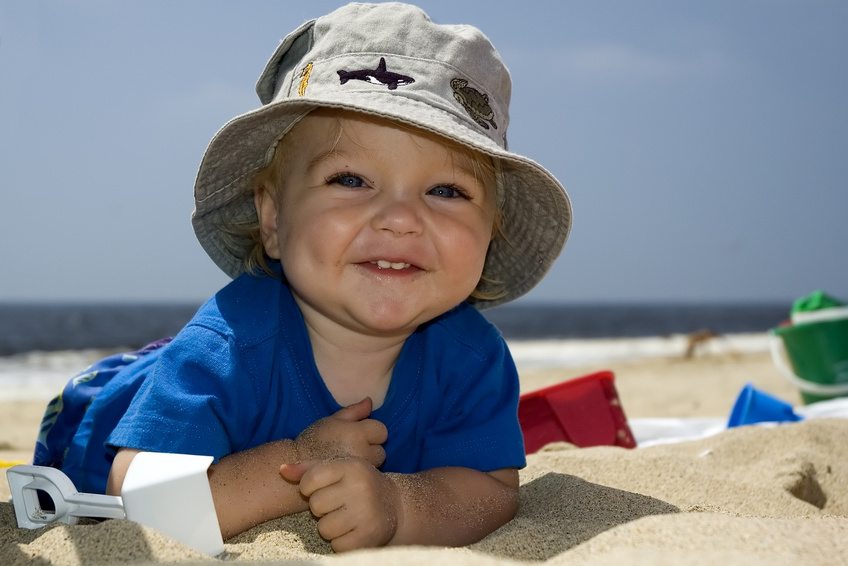 Pet Au Pair Australia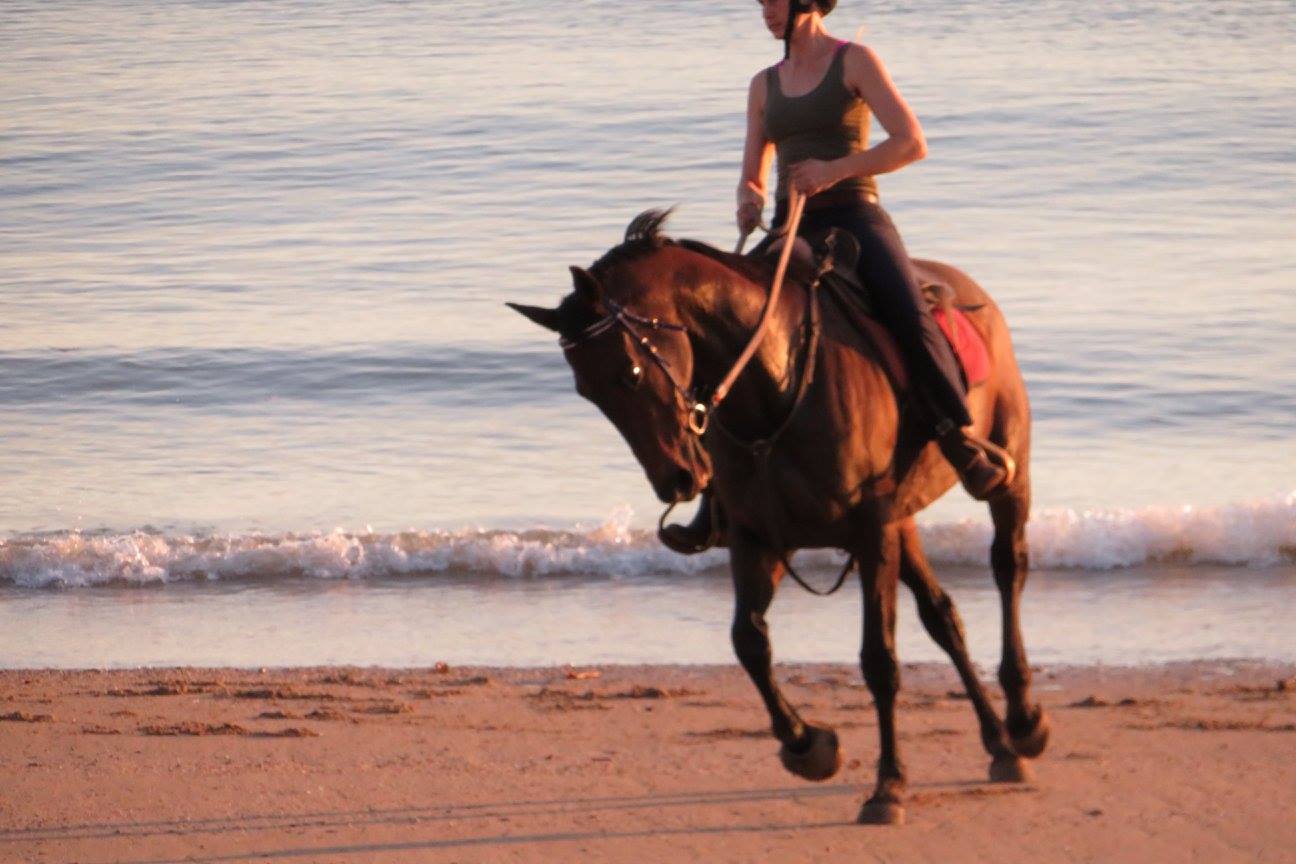 Pet Au Pair Australia
Pet au pairs in Australia are a unique niche that fulfills multiple roles.
An au pair in the normal sense is a person whom takes care of small children much as a 'nanny' would. 
A 'pet' au pair takes care of the tending, feeding, care and general well being of pets in a household, especially if they are young.
Pet sitters are a very similar job except the animals can be of any age.
In Australia,  a pet au pair must expect to tend to the various needs of the young pets be they of any species, so the main point is to love working around all young animals.
Australians love their pets but unlike some other nations one should expect to encounter certain Australian  species such as cockatoos or frilled lizards. Other than that the mainstay are as in most countries: kittens and puppies.
Attention to the pets; diet, feeding schedule, any medications and how to administer, various do's and don'ts that the owner(s) will establish, cleaning up after the pets and seeing to their exercise are the main requirements for a pet au pair.
In Australia one should be knowledgeable on how to adjust the homes air-conditioning temperature that is suitable for the particular pet--  outside temperatures can exceed 100 degrees F.(37 C.)
Thoughtful  care regarding the owners homes and instructions are  important especially if one wants to be considered for future other assignments.
Au Pair Australia - Australia Au Pair
To become an Au Pair in Australia, please contact us.
Being an Au Pair with pets
You may think that when you become an Au Pair that it will all be about the children and that nothing else will matter except making sure you look after them. Well while you would be right for the most part, there is also a lot more to an Au Pair job than just looking after kids! You would know that you can also be asked to do a lot of cleaning around the house and ensure that the house is kept clean, and even do things like gardening outside and making sure that they have a nice garden.
But one job that is often overlooked when it comes to being an Au Pair is the task and jobs related to looking after dogs and other animals when you stay with your host family. Your host family usually will have some type of pet, and it is sometimes just as important to look after the animals as it is to look after the kids in the house! You could almost see it like being a combined Au Pair with a dog sitter in order to really give yourself a good job description! But what if you don't know much about pets and you really think you might struggle when it comes to looking after them? Well we have put together a few pointers for you today to read through and hopefully help make your mind up when it comes to becoming an Au Pair with the chance of looking after pets as well as kids!
Always make sure that you ask your host family if their pets have any type of specific care that they need because this could save you the trouble of having to find out something that may cause their pets some harm! The last thing you want is for harm or injury to come to their pets, so always make sure that you find out as much information about their animals as you can before you start looking after them. Maybe they have special medication that they need to take? Or maybe they are the type of animal that will only eat certain foods? Whatever is the case you need to make sure you know every last detail so that you don't have an issue when members of your host family come home. This is very important.
Find out what animals your host family has before you get there and then do a bit of research on what animals they have so that you can be better prepared. They might have cats and you may have never experienced what it is like to look after cats so you will need to know a little bit about them before you arrive in Australia. You can do a lot of research online about all types of things when it comes to cats, or you can even purchase a book to bring with you that may help you out as you look after them. You could even get more specific with their animals by finding out the breeds, the ages and things along that nature that would help you out even further in really giving some great care to the animals.
Treat the animals the same way you would the kids! You would of course make sure you take the utmost care with the children and always ensure that you keep them well behaved and well cleaned and bathed, as well as never being mean to them and always being nice. Well do exactly the same for the animals, because you may find that the host family you are staying with may treat their animals the same way they would their kids, so it would really be a good idea to always make sure you are keeping your host family happy. If you are unsure about anything when it comes to looking after their pets, make sure you ask questions because you are only going to find out the proper way of doing things if you keep asking questions.
Never take the animals for a walk unless you have been strictly told to do so by the host family. Some animals may not be allowed to go outside, even on a leash so you should always check if this is the case. If they are allowed outside and for a walk you should find out how well trained they are when it comes to being walked as well as some areas in which they may like to be walked. There could be a beach nearby in which they really love to go, or you could find a nearby park where the animal can run around freely off a leash and have a great time. These are all potential places where you could take these animals so always check with the host families to have it further clarified.
Don't forget about smaller animals that you may think need limited amounts of care! Such animals as fish, rats or mice or even some more exotic animals that the host family may have, all need the same amount of care as other animals would! They may not be super cute and cuddle or animals that you even like, but that's not to say that your host family doesn't treat them with the same amount of care anyway! Always find out how you can best look after them and always find out how you clean their cages and tanks and really make sure they are always looked after properly.
Being an Au Pair is already a very daunting experience, and throwing pets into this mix can make it even harder for some people! Always make sure you stay on your game and keep control, and you will always be able to do a very good job and get some great references from your host family. Read these tips through thoroughly before you go to your job and then always make sure you are well prepared! This could save you a lot of hassle upon your arrival.
Au Pair Australia - Australia Au Pair
To become an Au Pair in Australia, please contact us.
Au Pair Australia FAQ
Au Pair, Mother's Helper, Nanny... What's the difference?
Au Pairs: As Au Pair you are considered to be the 'eldest daughter' in the house. Helping the parents with light home duties and to care for the children for about 15 - 30h per week plus around 2 nights of baby-sitting will be expected from you. Most au pairs are between 18 and 25 years of age.
Mother's Helper: As a Mother's Help or Au Pair +, you present a second pair of hands around the house, helping with the daily chores and looking after the children sometimes in sole charge, but most times together with the mother. You'll work around 35h per week plus a couple of nights baby-sitting. Most mothers' helpers are over 22 years of age. Nanny: For nanny positions you need to be qualified and have certificates, practical experience in looking after children of all ages and be able to take sole charge of children. You will be expected to work full time, 40 + hours per week, help a little in the household and mainly keep the children busy and amused according to their ages and capabilities. Most nannies are over the age of 25.

How long can I stay at my Au Pair Family?
You must stay at least 3 months with your family. You can stay up to 1 year with your family, depending on your visa.

What are the families like?
Families come from all walks of life. We do place applicants with very "high profile" families but also with just totally "normal" families. Most families have been recommended by other clients, or have been known to our offices for a long time. Lots of them have had au pairs or nannies living and working with them before. Our consultants know about the families, their habits, requirements, interests; therefore we are very successful in matching our candidates with their local families.

Do I get information about the family? Can I choose my family?
Yes, you will be introduced to families until you find the one you like best, which usually doesn't take long and most people are happy with one of the first 2 or 3 families. Like you, all families have to fill out application forms as well and we will show you their answers, letters and any other relevant information, so you can make an educated decision to accept this family or to wait for the next one. All family profiles will send you after each other. If you would prefer another family please let us know the reason that we can provide better options. As soon as you have found a right family you should inform us, contact the family and introduce yourself and ask all questions you like. Please contact us after contacting the family and let us know if you want to stay at this family.
Au Pair Australia - Australia Au Pair
To become an Au Pair in Australia, please contact us.
Au Pair in Australia FAQ - What is the difference between Au Pair House Accommodation and Homestay?
What is the difference between Au Pair House Accommodation and Homestay?
Au Pair House Accommodation offers the following benefits:
Family environment with carefully selected families
Great selected locations on the Gold Coast and elsewhere
Own bedroom and most of the time own bathroom as well
All meals included
4 hours of light housework and/or child minding
Families that participate in this type of accommodation program are interested in cultural exchange, friendly company during the day and help with the house. They are not doing it for money.
Au pairs improve their English language skills naturally practicing with the family
Au pairs receive au pair experience
Au pairs receive a Certificate of Completion in Au Pair program
Au pairs receive a Reference Letter for future jobs
Au pairs receive assistance finding a paid job, studies and general information during their stay
Au pairs have many extras included as airport transfer, blue card and much more!
Costs equivalent to AU $82.50 per week for the first 12 weeks, and free after this if the program is extended.
Homestay accommodation offers the following benefits:
Family environment
Any location in Gold Coast
Own bedroom
2 to 3 meals a day included
No housework involved
Families that participate in this type of accommodation program are interested in cultural exchange and the payment they receive from the schools or from agenst.
You improve your English language skills naturally practicing with the family
Costs approximately AU $200 per week
How do I know what the family expects from me?
Before the arrival, au pairs will receive the family profile with lots of details such as: hobbies, age, number of children in the house, number of adults in the house, how many bedrooms, if they have pets, etc. Along with the family profile, the au pair also receives a description in detail of the hours and duties they will do to help the family, avoiding misunderstanding and wrong expectations from both sides. The family expects the au pair to follow the plan and to respect the house routine. It is very welcome and acceptable to talk about any doubt, suggestions that may arise during the stay. The work schedule is created before the au pair arrival to facilitate the every day routine. This helps the au pair and the family to know what is to be done and when. Both sides have to be flexible, if there is a change to be made in the work routine, please talk through until everyone is happy with the change. Au Pair House sends an email every week to the au pairs to make sure everything is ok and going as planned.
Click here to read more...
How long does it take to enroll?
The application is done on-line, and the placement match and confirmation process can take from 1 week to 3 weeks. Normally we have plenty of wonderful families waiting to host au pairs and participate in our programs, so if the candidates need accommodation straight away, it is almost guaranteed that it can be done in a couple of days.
If I wish to study, what time am I going to work?
Au pairs generally work up to 4 hours a day, 5 days a week. In the application form au pairs must state their wish to study and in which school, so we can try to find a family near to their course that can match with the timetable. So most of the time, when au pairs are studying they normally do their hours late in the afternoon through to the evening.
Can I work in another job on the weekends or during my free time on weekdays?
Yes, and au pairs can ask for Au Pair House assistance to help find a paid job! If that is what is desired, this should be mentioned on the application form so that Au Pair House can find a family that lives in a very central area.
How do I apply?
Go to the website. Fill out the Registration form and send to us. After we receive your application, we will match you with one of our families available. We will send you via email, the details of the family we chose for you, called the family profile.
If you do not accept the first family profile, or you wish to change the type of program you have chosen (Dolphin or Mermaid), you can have only one more match without any cost. Please advise us via email and we will forward another family match with your new enquiry. If you want to cancel, please advise us at this time.
No cancellation fee is charged.
If you don't reply to the Family Profile option in the next 2 weeks, your request will be cancelled.
If you accept the family, payment is required. We will send you an invoice via email, including all payment details. Apply here
How and when do I pay?
The total fee of the program must be paid after the au pair agrees with the family profile.
Before that, no payment is required.
Payment must be done into our business account.
If you are outside of Australia, you can transfer the money from your bank to our bank in Australia or if you are in Australia deposit directly into our bank account. Our bank account details will be provided in the invoice, with the full amount and details of our services. The applicant must pay any bank fee charged for money to be transferred, please check with your bank before doing the money transfer.
After I pay, what happens?
After payment is received in full, we will send you:
• Letter of Invitation from the family
• A detailed description of daily work expected by the family
• Confirmation of Enrolment
When you have the air ticket, travel insurance and visa organised, you must advise us with the final details, such as flight number, date, time and airport area (international or domestic).
We will send you an arrival information sheet via email. This information sheet will have:
• Airport pick up waiting area
• Emergency telephone number
• Address of the family
• Our address and contact details
You must carry this sheet with you when travelling to Australia. It is important that you have it easily placed, for example in your wallet, or handbag. Please do not put it in your luggage. You must collect your luggage and go to the meeting point at the airport.
During the airport pick-up, our driver will be there on time and at the pre-determined location. You will then be driven to our office for orientation and after to the host family home.
What type of work will I be doing?
In Australia the families usually do all the housework themselves, and this is where the au pair's help comes in handy. Normally the family will need help with cleaning and tidying the house, also playing and caring for their children. All families are different and need help in different areas. The aim for Au Pair house is to match what the au pair would like to do to with what the family needs the most. Please make sure that when you fill out the application, try to write all the information that you think that might be relevant for us to match you and the family, for example: if you are going to study, please tell us when you start, which school and the course time table; or if you wish to be in a certain suburb or with a particular family.
Am I going to have my own bedroom?
Yes, all homes will provide you your own bedroom, a wardrobe and a side table with a lamp. Also they provide the bed sheets, blankets and towels. Most of the families also offer TV/ DVD in the room, own bathroom and toilet.
Can I to go out at night with my friends at any time?
Yes you can. However the only condition is that you do not disturb any one in the house with noises when you arrive back home and also that you are on time and ready to do a good job the next day!
Can I bring friends to the house? Can I have visitor in my bedroom?
This depends on each families rules. If you wish to bring any friend to the house on a special occasion you must ask the families permission in advance.
What if there are problems during my stay?
Once au pairs arrive in the host family house, it is advised to try to get to know a lot about the expectations of the family. Nevertheless, the first weeks might not be very easy for you. Everything will be new to you. You will possibly be homesick. Try to talk about it with the family and give the family and yourself time to get used to each other. Show the family photos of your family and your life back home so that they get to know you a little bit better. You have to adapt to their life style, diet and house rules.
If anything bothers you for any reason, or the work cannot be done in the time expected, the best way to avoid problems is to talk. It may sound difficult, especially if you still have difficulties with the language. However, Australian families are very open for conversation and will be willing to sort things out. The most important thing is to have everyone happy in the house. If you can't finish the work in time for any reason, you must talk about it. If any family member upsets you, you must speak up. If you can't follow any house rules for any reason, you must tell them.
Am I able to change the family once the program has started?It might be possible that you are not completely satisfied with your current arrangement, and in most cases it is possible to change. In general, this is possible and will not raise a problem. If you would like to dissolve the contract, normally you can do this with a 14-day announcement. The family and the au pair will have only a second match within 14 days if possible.
Au Pair Australia - Australia Au Pair
To become an Au Pair in Australia, please contact us.
It can be quite confusing hearing about a job that you have really no idea about and then try and find some information about it so that you can potentially apply for it. That's probably what you are thinking when you hear about an Au Pair. The name itself doesn't really define what the job is, and unless you specifically know what the job is then you will struggle to get any form of definition at all from the job title.
The term itself is French and roughly translated it means "on par" or "equal to". This is a perfect description when you think about it as it all but defines the person's role as an Au Pair as being on equal footing as the family in which they stay with. But are you still confused and don?t know what an Au Pair actually is? We will now present to you 5 points about what an Au Pair is as well as some basic benefits and jobs that you will find yourself doing as an Au Pair. Read through these and then make your own mind up so that you can really gauge if you want to apply to become an Au Pair!
the easiest definition when it comes to defining an Au Pair is essentially a live in nanny who will come from another country to help out around the house. They are generally young women, although they can sometimes be young men, and they will be put up in their host family's home to help them look after their children and take general care of the house and home and ensure that it is constantly tidy and clean and well maintained. People will usually apply for the position of an Au Pair from all around the world, and you can find some people have seen many different countries, simply from becoming an Au Pair!
one of the best things about being an Au Pair is the fact that you get free accommodation during your stay with your host family. It is a fantastic way to see the world and get yourself free accommodation at the same time, so all you really need to do is pay for your air ticket and you will find yourself overseas and living there for free! You will also find that you will have all your meals paid for, and you sometimes even will get given a small amount of 'pocket money' so that you can go out and explore the area in which you are living in. This will of course depend on the family you stay with, and you will usually have to pay for your own transport such as buses and trains.
the duties of an Au Pair will usually vary from family to family, but the basic tasks you will find yourself doing will be mainly to look after the children of the family, do some general household chores such as cleaning, looking after the families pets if they have any and even doing things such as gardening to do some extra work. It can be quite a task depending on who you stay with, but you will generally find it's all fairly simple and once you get to know the family better it will get even easier as time goes along.
the average working day for an Au Pair can last around 5-6 hours, but again this will all depend on what the family requires from you. Sometimes there won't be as much work to do while other times there will be even more work to do. It all depends on what they actually ask from you. If you finish early you should always ask if they have any other jobs that need doing because you are there to work, not have fun! A simple few questions to the host family to clear up any extra work that might need doing is pretty easy if you think about it.
the amount of time you will live with the family really depends on how much they need doing over a certain amount of time. Some Au Pair's can live with their host family for over a year, while others are only there for a few months, you will basically just have to check with the family when you apply for the position. You may find yourself soon becoming quite addicted to the prospect of being an Au Pair and you may find yourself doing many different Au Pair jobs all around the world. It is a fantastic way to see all different parts of the world so once you get the hang of it you can move on to your next Au Pair job and maybe even stay longer than you did before!
These are some basic facts about what an Au Pair is and what an Au Pair does, so if you are thinking about becoming an Au Pair then why not start looking around for positions that are available now and give it a go? It is a fantastic career on so many levels and you really do have the chance to see so many parts of the world, all the while staying in these places for free! And there aren't too many jobs around that will offer that to you are there? So apply now and see the world!
Au Pair Australia - Australia Au Pair
To become an Au Pair in Australia, please contact us.
Au Pair Frequently Asked Questions
If you have decided to become an Au Pair then we are extremely happy that you have chosen this profession! It is a great way for you to go around the world and experience many different cultures, as well as get the chance to receive free accommodation for your efforts and live with some extremely loving families who really need the help. It is also a great way for you to start your career in the nanny industry if that's what you are after, and it will always make you capable of expanding your resume for other potential employers down the track. But as you try and get yourself into the Au Pair business we are sure you have all sorts of questions that you are looking to be answered, and this is what this page is here to help you out with! There are so many things that can be answered but we have compiled a few for you here now so that you will be better suited in finding the correct information you need! They aren't called 'frequently asked questions' for nothing so read on to hopefully answer all the questions you need answered!
Do I really get free accommodation simply by looking after another families kids?
Of course you do! That's what's so great about being an Au Pair! The fact that you can get yourself a free room, simply by offering your services as a live in nanny, really sells itself doesn't it? There are so many potentially great things you can experience when you go to the other side of the world and you have the chance to do it for nothing more than the cost of an airplane ticket. And with plane tickets not being as expensive as they once were, it gives you a great opportunity to do a job for a very cheap price!
If I am working all the time, I'll never get to see the parts of Australia I want to right?
Wrong! Just because you are there to work, doesn't mean you won't ever get any free time! In fact you will find that you will be only working about 4-5 hours a day, so that will leave you with time to do many other things! Maybe you want to go to your nearest cities and explore them, or take a bit of a trip to see some amazing Australian nature? You could even ask your host family if you could go on a holiday in Australia itself and experience some unique areas of this unique country!
Is all I have to do looking after kids or will I be required to do something else?
That is all dependant on what the host family wants. You will find that your main duties will be looking after their kids, but you will also find you will probably have to do some general house hold cleaning jobs like washing the dishes and taking out the rubbish, as well as feeding the animals if they have any and doing other tasks that they ask of you. You should never refuse to do any of the jobs they ask you to do either as you are a guest in their house and you are there to work, so it's pretty much a given that you will have to help out more.
So is it true that the only money I will have to pay is my plane ticket to Australia?
Nearly, you will also have to pay a small fee to us of $250, a fee that will be returned to you after the successful completion of the stay at your host family. Other than that you will find that some host families may give you some weekly 'pocket money', but we suggest you come with your own money so that you may catch buses and do some further travel when you are in Australia. And you can also bring home lots of souvenirs for your family when you get home!
I will feel sad and lonely if I don't get to talk to my family back home. How can I talk to them?
Your host family will generally provide you with access to the internet as part of you staying with them which is usually the cheapest way of communicating with your family. Here you can do video calls online or email them photos and stay up to date with numerous types of social networking. They may also let you use their phone, so long as you pay for the international phone calls you make. It may be a lot cheaper for you to purchase a pre-paid phone card that would allow you to know exactly how much credit you have when it comes to making the phone calls. You would obviously then have to work out the time difference between Australia and your home country.
 
How long will I have to be an Au Pair for?
This again is all dependant on what your host family requires. They may want you for a very short amount of time or a very long amount of time; you would have to check this over with them before you start your stay. If you want to extend your stay, you could always check with the host family if this is ok, or if possible you can always try and get another Au Pair job directly after the one you will do at first. Always make sure you check how long you will be there for so you can work out everything prior to travelling there.
Being an Au Pair is an amazing experience, and one that is something you should try out at least once in your life! Getting to see other countries such as Australia will really brighten up your day, and the potential to also experience Australian family life will also give you an amazing thrill. So why not give it a go now? Fill in the application form on our site and you can get started TODAY!
Au Pair Reviews
Read here what Au Pairs think about staying with an Australian family
Looking for an exciting new travel experience? Sign up to be an Au Pair in Australia today!
Au Pair Australia Requirements
Au Pair Australia Requirements
Check the following requirements:
Age: from 18 years,
Healthy and active, honest person, who can work independent, circumspect and responsible
Have a genuine love of children and desire to care for them.
Child care qualification or related experience are beneficial (you can apply for courses in Australia - additional fees apply)
Experience in child care (see above) - provide 2 childcare or character references
If you have experience with babies & toddlers, you can join our Au Pair Nanny program. Apply here and get free information!
Desire to be included as a member of the family and not as a guest or boarder.
Be flexible, be able to accept cultural differences and a different way of life and be able to sue the experience as a way of learning about another culture.
Ensure there is open and honest communication between the Au Pair and the family.
Most Au Pairs like animals & animal care, please inform us if you have allergiesLanguage Requirements
In order to become an Au Pair in Australia, you must have a good command of the English language.
Once you are able to prove your English skills, AA Education will be happy to process your application and to support you throughout your Au Pair experience in Australia.
You need
A Health and travel insurance and if you wish indemnity insurance
Money for your travel expenses and excursions (a visa card is recommended)
To learn how to care for children
A First Aid Certificate for children (you can get one in Australia - additional fees apply).
Au Pair Australia - Australia Au Pair
To become an Au Pair in Australia, please contact us.
SAFETY
These next tips will focus on issues that will keep the kids and yourself safe while babysitting.
Lock Doors and Windows
All doors and windows should be locked when babysitting- not only to keep intruders out, but also to prevent the children from wandering outside when not allowed.

Put away anything dangerous
Quickly scan throughout the house as soon as the parents have left and put away anything harmful. Items such as: medications, appliances and cleaners would be included plus anything that might choke the children.
Phone and Door Safety
Never tell strangers when answering the phone that you are alone with the children. Likewise, never answer the door if a stranger knocks.
Click here to read more...
Never leave them alone
Of over-riding importance, never leave the children you are caring for alone. Instantly accidents can happen so even when they are sleeping, periodically check in on them.

Food safety
Use safety precautions when preparing food for the children. Keep the kids away from the stove while you stay in the kitchen. Always chop the food up for the toddlers to prevent choking.
Call for help
If something doesn't feel right, never hesitate to call the parents for help. You might even give your own parents a call for their advice.
Outdoor Safety
With the parents permission to take the children outside, be certain the kids know all the rules. Make sure they know all the boundaries while you keep them in sight at all times.
Pool Safety
If the residence has a pool make certain there is no way the children can gain access to it. Yearly the accident death toll through pool drownings is in the thousands.
Never walk alone
Even if you don't live far, never walk alone after dark. Always arrange for a ride or to be walked home after you babysit.
IMPORTANT INFORMATION
You must obtain some important information before the parents leave. The following tips will focus on what you must obtain.
Phone numbers and addresses
 The following should be asked for:
Parents cell address and number of where the parents are,
the number and address of the residence you are babysitting,
000 and poison control
Allergies and medical conditions
Be completely aware of all or any medical conditions or allergies of the children whom you are babysitting. Any unexpected attack could be dangerous. Call 000 or Poison Control if you notice any unexplained rashes or swellings.
Schedule
Write down all the parents special instructions and scheduling for the children. Writing them down will also give them more confidence in you.
Meals
Make certain you know if you are expected to make any meals for the children. Inquire as to the use of the stove and for any tips as to snacks for the kids..
When Parents are expected home.
Always be ready for the parents return so that you will be sure to have all your responsibilities completed. Ask them when they will return and you will be sure to have awaiting them a calm, well ordered home.
Playtime
Inquire when playtime is and in the event, go for it. This is your opportunity to do all the projects you planned for them. Make sure you plan for sufficient clean-up time.
Rules and discipline
Ask the parents what their rules are for disciplining the children  if they do not obey you.  However, never strike a child nor yell at them.
First Aid Kits
Obtain from the parents the location of the first aid kit. If a child gets hurt, assess quickly the seriousness- does it simply require a band aid and a loving hug,  is it something more serious.
POSITIVE DISCIPLINE
Perfect, obliging angels may not be what you get to babysit. These tips will focus on how to get the children to respond positively to you.
Be clear
Immediately after the parents leave make sure the children understand clearly what is expected of them- you do not want to punish them for something they didn't understand was wrong.
Be firm
Being intelligent, kids will naturally try to push the boundaries for what they want. As soon as they understand they cannot over-ride you they will obey you. Your job will be much more pleasant from there on.
Be an example
Simply lead with common sense- if eating in the living room is forbidden for example, then you will not want to eat there either.
Be creative
For babysitters this is a necessity. For example for stubborn children, make up a game such as a neat race to clean up the toys or ?make the veggies disappear?.
Change the subject
Don't argue with the children ? try changing the subject if the child is upset and getting him focused on something else. Always keep in mind kids have short attention spans and will become frustrated if tasked to do something for too long.
Time outs
This is an excellent method of calming a child down. Having them chill for a bit in a quiet place can do wonders- but don't let them be isolated for too long. A general rule of thumb is a minute per their age, for example a 5 year old can time out for 5 minutes.
Separate
Sometimes it may be advisable to separate certain individuals that do not get along well together- siblings sometimes clash. Having them do separate activities and even in separate rooms might be your better course.
Au Pair / Responsibilities of an Au Pair
As an Au Pair, you'll have a wonderful time living, studying and traveling in Australia or New Zealand. An au pair job gives you the chance to experience Australian or Kiwi life and culture first hand. In exchange, you'll be responsible for providing personalized childcare for your family's children. Below are some typical responsibilities you will have in your job as an au pair.
Supervising and playing with your family's children
Getting children bathed and dressed
Feeding and changing infants
Making children's breakfast and lunch
Keeping children's rooms neat and doing children's laundry
Driving children to school, appointments and lessons
Helping children with school homework
Teaching children about your own culture and traditions
Accompanying your host family on trips and outings
Each family is different so your responsibilities will vary depending on the age of your family's children, whether the parents work outside the home and where you live.
Au Pair Australia - Australia Au Pair
To become an Au Pair in Australia, please contact us.
To be considered in the program you would need the following documents:
All which is marked with a star (*) is necessary for an application.
All other documents can be given later but before you can start your Au Pair program.
Example duties:
- Supervising children
- Planning activities for children and keeping them entertained
- Bath, feed, read to children
- Help with all aspects of the children's routine
- Some house hold work as agreed with family
- Pet Care
- Some meal preparation
You should apply at least 3 months before you come to Australia for your placement to be accepted in this program. That will give us enough time to find a suitable guest family.
Please let us know if you are interested in an Au Pair Program.
If you have any questions, please contact us at any time.
Au Pair Australia - Australia Au Pair
To become an Au Pair in Australia, please contact us.
Au Pair Requirements for Australia and New Zealand
Au Pair is ideal for foreigners who visit Australia and New Zealand as a traveller, student, or a part-time worker. You can get job profile of the following kind:
If you are on a Working Holiday Visa, you can work as an Au Pair where you need to work for 30 hours per week with 3 nights as night sitter and look after children.  
If you are visiting Australia on a Tourist Visa, you can work without earning money. But, you can avail free stay at the kid?s house and also earn some useful perks.
If you are an international student with a Student Visa, you can work part-time as an Au Pair and utilize the rest of the time to study a course say, English language course to improve your IELTS score. In such a condition, you can work 20 hours per week only.
A typical Au Pair must:
Be at least 18 years of age with an independent yet friendly and honest outlook.
Love to work with the children such as taking care of childcare work
Take the kids to school or hobby classes
Entertain them by reading them stories or teaching them certain hobbies or skills
Perform not-so-laborious tasks for the house.
And, you may get extra privileges if you can look after pets as well.
Au Pair Australia - Australia Au Pair
To become an Au Pair in Australia, please contact us.
Au Pair Australia - Advantages
Travel as an Au Pair in Australia
There are many ways you can see Australia, you can backpack around the vast land, or you can come here on a working visa. A great way to secure a job here in Australia is to become an Au Pair. What is an Au Pair?
An Au Pair gives you an opportunity to work and live in a local home in Australia and your responsibilities will be to look after the child or children who belong to the family you are staying with. Some other duties may include light housework and sometimes cooking meals.
The advantages of taking up this opportunity are very beneficial for someone who is travelling on a budget, especially if you want to improve your English. You will be able to experience the true Aussie lifestyle whilst staying with a local family, your board will be covered and you will also receive an allowance for spending. It is definitely a more comfortable option compared to that of sharing a bunk bed in a hostel. This way you get to stay in the comfort of your own room and have clean facilities. Depending on the family you stay with you may also have some luxuries that even a five star hotel would not be able to offer.
Once you have completed your daily chores you will be able to go out and explore the city. Making new friends in Australia is quite easy as Australians are generally very easy-going friendly people who love to socialize. Australia is built upon a multicultural society and there are many foreigners residing here. This means that the locals are very patient when it comes to non-English speaking travellers and will take the time to converse with you – you can improve you English in no time!
Many Au Pairs after working in Australia rarely want to go home to their country of origin because they make many new friends and even meet their future partners. Living at the home with a family also gives you a chance to understand the lifestyle in Australia, from past testimonials we have been told that Au Pairs become so attached to the children they look after and the family they stay with, that it is quite difficult to leave and go back to their normal lifestyles. You can stay in touch with your Au Pair family and you never know, one day when you decide to return to Australia, depending on the relationship you have with the family you stay with, you may always have a home to return to.
This has been a life changing experience for many former Au Pairs and if it sounds like an experience you would be interested in please contact us now.
Au Pair Australia - Australia Au Pair
To become an Au Pair in Australia, please contact us.
So why come to Australia as an Au Pair?
Australia is still a culture that is developing and is constantly reinventing itself from one generation to the next. Australia is an exciting place for anyone who is interested in the world and wants to learn how to cross cultural borders with confidence and empathy.
Where else can you go and see the world?s oldest continuous culture and the world?s youngest modern civilization all in one day?
Where else in the world can you explore 10 000 beaches and discover tropical rainforests one day and then get on a plane the next day and be in the snowfields of Victoria?
Where else can you come into contact with people who speak 200 different languages (not including indigenous languages) and find people who speak your own tongue?
Where else can you experience the best sea food in the world, exceptional wines, and market gardens that have to be seen to be believed?

Nowhere!
Except in Australia, so come and have the adventure of your life as an Au Pair. You will not regret your decision if you do!
Au Pair Australia - Australia Au Pair
To become an Au Pair in Australia, please contact us.
Ten reasons to visit Australia as an Au Pair
Thinking of coming to Australia as an?  Here's ten reasons why the country should be your first choice.
Stable economy

Australia boasts one of the most competitive economies in the post-GFC world, with a relatively low unemployment rate of 5.2%.  This means works are entitled to greater employment opportunities and job security.
High standard of living
Australia is renowned for its high standard of living, making it an ideal country to set up your new home.  The country enjoys a stable government, good public health system and low level of crime.
Blue skies
Australia's beautiful blue skies are one of the most enticing factors for overseas travellers.  The weather in each state will vary, however as a rule of thumb you can expect mild winters and hot summers which can sometimes reach up to 40° Celsius.
Beaches
Australia has over 10,000 beaches spread along its coastline; with its east coast boasting some of the most beautiful beaches in the world.
Outdoor living
Australian's enjoy outdoor living and getting involved in a team sport is a great way to socialise and get some exercise at the same time.  Alternatively, if playing sports is not your thing, you'll always be able to find someone to have a beer and watch the footy with.
The pubs
Australian pubs are always full of friendly locals looking for someone to share a drink with.  Head down to your 'local' and you'll be sure to make some new friends and have a good time.
Culturally diverse
Australia is a very multicultural country, with influences from a widespread variety of cultures.  You will always be able to find a place to feel at home or have a new cultural experience.
Wildlife
Australia has a variety of unique species that you can find right in your own backyard. Go down to the zoo to see some of the world's most deadliest snakes, feed a kangaroo or cuddle a cute koala bear.
The Great outdoors
Australia's beautiful 'Great Outdoors' are a must see when you visit the country.  See a piece of indigenous Australian heritage at the Northern Territory's Uluru, swim with the fishes in the Great Barrier Reef in northern Queensland or explore the beautiful Blue Mountains in New South Wales.
Be an Au Pair
Becoming an Au Pair in Australia will eliminate many of the greatest challenges in setting up a new place.  Living with your host family will remove the need to find employment or a place to live and usually offers many added bonuses such as free internet, laundry and cable television. Finally, by spending time with your host family you will quickly meet many new people.
Au Pair Australia - Australia Au Pair
To become an Au Pair in Australia, please contact us.
Au Pair Australia - Testimonials
Au Pair Australia Testimonials
Au Pair Australia Testimonial
Doing amazing work in Australia as an Au Pair
I recently went to Australia to do an Au Pair job and it was amazing! I never thought I would actually have as much fun as I did! The people were so nice and the country is simply stunning!
I was looking to changing up my life and was recommended the job of an Au Pair by a friend. After finding a perfect job in Australia I applied and to my surprise got it first go!
The best part was that I wouldn't need to pay for the accommodation during my time there! The money I saved was amazing! There wasn't even any fee to pay for the application which was even more surprising to me! The family I stayed with were so nice and their children were so much fun to look after.
They never caused me any trouble at all! It was actually extremely sad at the end of my job; I didn't even want to leave! I think that you will find this is exactly how all Au Pair jobs are if you give it a go! If you have even ever simply thought about doing one, then now is the time to apply and get out there!
Au Pair Australia - Australia Au Pair
To become an Au Pair in Australia, please contact us.
Au Pair Testimonials
Mina (Japan)
"At first, I worried about being an au pair in Australia. I was afraid. But the au pair family treat me like real family. I feel like my work is not really work. I help cleaning the house, playing with the baby and also have lots of free time as everybody else. I fell safe, respected and have lots of fun everyday. I definitely have much more chance to learn the language naturally through our daily conversations. I am very thankful for coming with Au Pair House and staying with this family. I feel very lucky."
Hitomi (Japan)
"I think au pair program is a good way to save money and experience Australia. I am working at the moment in different restaurants at nighttimes, as I want to travel around Australia. I also like to go out in my free time and do anything I wish to do! I really like my au pair life. My au pair mother and I became like best friends, helping each other. She gives me many good advice and ideas. I really trust her. I fell like I am part of the family at all times and very comfortable in the house. I have many unforgettable memories of my Australian life."
Rie (Japan)
"I love body board, that is why I came to Australia. Au Pair house organised a perfect family for me. My au pair mother is a body board teacher. I can learn many things from her everyday. I enjoy working and helping her in the house and looking after her baby girl, Pascale. I think the programs are very good. I have lots of free time and I am enjoying every moment!"
Saori (Japan)
"My work is to clean the house, but most of the time my au pair mother is also doing it with me. We go to the supermarket together and we always have happy chatting every day. When I make English mistake, she corrects me very polite and kindly. I have so many chances to practice my English in real situation, much more than in
school life. My au pair mother is always very kind and patient, she teaches me so much every day."
Roberta Lemos (Brazil)
I came to Australia in January 2006 and in March I apply for au pair house accommodation program. Au Pair House took only one week to have everything organised, I had my transfer from the airport and all things included in my package ready for me. Today I am still with the same family and I don't have any cost since March! The work that is involved in my family house is almost the same compared to when I was living with my friends anyway, sharing a tiny apartment. Now the house I live is big, with swimming pool, spa and really close to Pac Fair, my favourite shopping centre!
Adriana Sarmento (Brazil)
I was a little bit worried about cleaning houses and looking after someone else's babies, but since the first day I felt very welcomed and comfortable with my family. They invite me to do everything with them and that helped me in the beginning, as I didn't have friends yet. Now I have lots of friends and I enjoy my free time with them. After I complete my 3 months I will travel around Australia and I am sure to have learned the culture and their values. I feel like I made the right choice.
Paula Werneck (Brazil)
My work as a nanny is to help with the two girls during the mornings. I don't study as I have a working holiday visa through my Italian passport. I have to prepare the girls in the morning for the day, play with them, give them morning tea and take them to the park. As I do my job, the mother works at home. By lunchtime the kids go to sleep and I have lunch with the mother and we always talk a lot! I have the rest of the day free and I am enjoying every minute of it! The Gold Coast is so beautiful I am still amazed!
Family Testimonials
Lyn & Gary Hughes
"We work alot, and the extra help at home is wonderful. We have much more free time now to spend on what we like doing. Having the program designed specially for our family, our life became easier. It's amazing the difference it makes when all the little things are done!"
Margaret & Peter Nichols
"Our au pairs often end up as part of our family, we are still in contact with all of them. They really appreciate the time spent here with us in Australia, we always have a good time together."
Stephanie Peterson
"I love being a part of this program, I now have more energy to put towards my sports. Also, it's fun for the kids and a great opportunity for them to pick up some Japanese language skills!"
Luciana & Cameron Wright
"We value the fact that we are helping someone from overseas in exchange for a great hand with home duties. A nice way to get extra free time to enjoy life."
Catherine and Shane
"Since we have an au pair from Au Pair House, I have been able to spend much more time with my son and my husband. She is part of our family and we learn from each other all the time. I am sure it is a great and positive deal for all of us."
Au Pair Australia - Australia Au Pair
To become an Au Pair in Australia, please contact us.
"Being an Au Pair you are a student at an Australian language school and work as an Au Pair for approx. 15 hours per week (baby sitting, simple housework like cleaning, ironing and washing) in a family, that provide full board. You only pay for the English Language Course. Your work times (possible on evenings and on weekends too) should be arranged directly with your family.
Hence, you experience the Australian lifestyle and also have the
opportunity to spend free time with the international students of the language school. Students from all over the world participate in the program."
Natascha R., Moscow
Au Pair Australia - Australia Au Pair
To become an Au Pair in Australia, please contact us.
Au Pair Australia Experience
"I have been in Brisbane for 3 months. I didn't have much money to live in Brisbane for such a long time. But luckily, I got a nice Demi-pair family.
I learned useful English from the family through the real Australian life. And their son became a good English teacher and a little brother to me. I was very happy.
Thank you for everyone who helped me. I love beautiful Brisbane and wonderful friends. I want to be back to Brisbane some day. Love, from Suzanna."
Au Pair Australia - Australia Au Pair
To become an Au Pair in Australia, please contact us.
Germany to Australia as an Au Pair
By Michael Scheltz
It's really funny when I look back at how I first became an Au Pair. Not a lot of men do the job as they really only give it to women. Well as a German, I really wanted to see the world and I wasn't going to let it get in my way that I was a man! I was from Berlin and had been to many different places in Europe, but I had dreams of seeing other countries that meant I had to travel long distances but it was always very expensive for somebody on my salary.
I looked into ways that I could go to these countries for free, and well given there wasn't many options I soon found out about the job of an Au Pair. You don't really get to go to the other country for free, but you do get free accommodation and free food which is actually pretty good! So I looked into it a bit more and found that they were all girls who did the job. I thought why can't a man do it and decided to apply anyway and before I knew it I actually had a response from a lovely family called the Jones who lived in Sydney in Australia. I didn't know too much about Australia or Sydney as I had never really considered Australia as a place to visit before. I did remember when Sydney had the Olympics, but that was about it and I was pretty young when they were on. So the Jones family rang me up one time and spoke to me and told me more about their family. It was a man named Chris and his wife Samantha and they had a pretty big family. Well a very big family actually. They had 5 children which was made up of a baby, a toddler, a 3 year old, 5 year old and teenage girl. They sure had been a busy couple of the years! Well given that it would be my first actual Au Pair experience I thought to myself that it would be good to start off with a big family as I could then realise how hard it can be to do the job and it will give me some great experience in the long run. So all I had to do was pay for my plane ticket to Sydney and then I could start my job.
The Jones family picked me up at the airport in Sydney and took me to their place. It was in a place called Bondi which I knew had a pretty famous beach there so it was pretty amazing to live right near a beach. Not that I needed the beach as the Jones family had a very large pool that I could swim in whenever I wanted and an even more amazing garden that really amazed me. Both the Jones parents were in real estate so they had to go to work most of the time and they left me in charge which I did find of a bit of a challenge at first but I soon got used to it. I found it hard because there were so many kids to look after, but after I got the teenage girl and 5 year old off to school and the 3 year old off to day care it was me, the baby and the toddler which actually wasn't too bad as they were quite well behaved for young children. I would feed them, change them and read to them and even get their pets to come in and entertain them which I really think they enjoyed. It was also a great opportunity for me to brush up a bit on my English as it was pretty bad at the time and how the Jones family hired me is beyond me sometimes! After a few hours of looking after the kids I always had to make sure I did the cleaning around the house to make sure everything was in perfect condition and just the way the Jones left it before they went out. I was a pretty good cook too so I would sometimes even make them a bit of food and dinner for when they arrived home to make them happy and have a smile on their face which was a pretty good feeling when they arrived home. I also liked to surprise them sometimes so I would go down to the shop and buy them a present like a box of chocolates or some flowers and I think they really appreciated that which was good because I liked seeing them smile. I was finding this job to be quite good and I actually enjoyed it quite a lot more than I actually thought I would which was even better.
After a few months living with the Jones my time was soon coming to an end. The Jones though did a surprise for me which was actually quite good! Not only had they supplied me with free accommodation and fed me but now they were willing to do more for me which really made me a bit emotional! They took me into the city of Sydney where I got to experience so many famous things that I had seen on TV and in the books! Things like the Sydney Opera House which was an amazing building, and then I also got to see the Sydney Harbour Bridge which also was amazing to actually see in the flesh. They even bought me the chance to walk on the bridge itself and over the big famous metal arch which was really amazing to see the city from that height and experience such an amazing thing. I actually couldn't stop smiling all day when they did that for me and it was really one of the best times of my life.
Now while the family you stay with as an Au Pair might not offer you all of that, the fact that they will offer you free accommodation and free food really should be enough to entice you to go and work for them. It's something that you will be amazed at the fact that you have done it, and you get to see another country so yeah, you should do it and do it now!
Au Pair Australia - Australia Au Pair
To become an Au Pair in Australia, please contact us.
Being an Au Pair in Australia and loving every moment of it!
By Samantha Guertl
When I first ever thought about becoming an Au Pair, I never actually thought about where in the world it could take me. You see I actually wanted to do it because I liked children, no other reason than that. After a while though, I realised that it had the potential to take me to places I could have never imagined seeing!
So it turned out pretty good in the end! The first such place I ever went to was Australia for an Au Pair job over summer and wow, it was amazing! You see I come from Switzerland and it is pretty cold there and usually very snowy a lot of the time. So it was great when it was winter that I could then go to the other side of the world to enjoy a summer in a country that is very famous for their sun and sand! And boy did I have fun! Seriously it soon became the greatest time of my life! I still smile about it a lot even by just thinking about it, so you know you have had a great time when this is the case! But how did I get involved and what was my choosing of a country like Australia and why? Well let me tell you about it and how I went on my Au Pair journey.
I did a bit of research online for some Au Pair jobs and thought that I would probably only get to go to places around Europe that were nearby and never thought it could take me literally to the other side of the world. I soon found though a family called the Hiley's and they lived in Melbourne in Australia. Well I didn't really know too much about Australia except that they have kangaroos there, and I was always fascinated by the way a kangaroo would hop and loved seeing them every time I went to my zoo. So I sent the family an email and wanted to find out more about their family. They had a smallish household and it was a man and a woman who lived with their twin children who were toddlers. Well this sounded pretty good to me as I wanted to work mainly with smaller children as I liked smaller children! I soon put in my application and after a few days I heard back from them and found out they had accepted me! It was a bit of a buzz knowing that I would soon be on the other side of the world in a country working with children! I packed my bags and said goodbye to my parents and then went to Melbourne where I met the parents who were called John and Kylie. They were very nice. They took me back to their house and showed me to my room which was very nice. I had my own TV and computer in my room and they even gave me a little bit of money so that I could buy some things to make my room look nice. The best thing though was that I was getting free accommodation on the other side of the world and had only paid for my air tickets! I thought it was a pretty cool deal! Their house was amazing, it had its own garden and its own pool, so I had to go and buy a swimsuit so I could go swimming as I didn't have one in Switzerland! They even had some animals, a dog and a cat and I love animals so that was ok with me!
My basic jobs were really to look after the twins when they both had to go to work, as well as do some cleaning around the house and look after the pets. It probably sounds like a bit of hard work but coming from where I do it was pretty normal really. I found myself working around 5 hours a day and it was generally a fairly easy job. I did find it difficult sometimes to control the twins as they were sometimes a little bit naughty and would play up a little bit. That wasn't to stop me trying to control them though and before long I managed to get a good level of control on them and they would listen to me which I liked! The pets too were fairly easy to look after and I would take their dog for a walk just like they asked so that their dog would get some exercise. When John and Kylie came home they would ask about my day and we would eat dinner together. They would let me go on the computer and ring my parents back in Switzerland where I could chat to them, and I would also get the chance to watch a bit of Australian TV in my room which was nice. Sometimes I would finish a bit early and John and Kylie wouldn't mind if I went for a swim in their pool, just as long as I was sure the twins were asleep or not in any danger of coming to the pool. It was pretty amazing knowing that I would usually be locked inside my house in the cold in Switzerland, but instead going for a swim in the beautiful Australian heat!
So in the end I found it to be a great experience and one that I am looking into doing again very shortly. This time though I think I will go to America and try and work there. That's nothing against working in Australia; I just want to try something different! But if you want to Au Pair then I think you should go to Australia. You only need to pay for your ticket over there and the rest is covered! You get free accommodation and free food and you will find that your host family will easily look after you so well that you will feel like you are back home again!
Au Pair Australia - Australia Au Pair
To become an Au Pair in Australia, please contact us.
I wanted to be an Au Pair and I got to see Australia!
By Natalie Gurin
I had always loved children, even when I was little. I loved looking after them and wanted to look after them all the time! One time my friend told me about the job of an Au Pair and I had actually never heard of it, so I did some reading and found out more about it. It was very interesting and sounded like something I wanted to do.
I had never left my home country of Switzerland before so it sounded like a job that would give me the chance to finally see another country. I gave it a go and I applied for some jobs and one family that got back to me lived in Australia. I had never really thought too much about Australia and thought it might be a great chance to see another country and give it a bit of a go. They wanted me specifically to be a bit of a night nanny and look after their new born triplets, so I liked that idea and then I was in Australia in Brisbane trying my hand at becoming an Au Pair. It was a big move for me as I never thought about travelling that far, but when I arrived in Brisbane I was pretty glad I did! It was very warm, so I was very happy when the family I were staying with had a pool for me to use! They also had a pretty big garden which had some great trees in it for some shade, so that was even better to have a lay in and relax during the day. And did I mention I got free accommodation? Yeah they let me stay there for free which was even better because it did actually save me some money. They even gave me food to eat which was also great!
The first things I had to do as their night nanny was just some general cleaning around the house which was pretty standard. I then had to control the children at night, and make them go to sleep and clean their nappies and their clothes which I soon got the hang of really quickly. I would also have to feed their dogs and take out the rubbish which is something I did back at home anyway so it was nothing new and I liked it anyway so I wasn't going to complain. The babies were even easier to feed and look after though as they were on a very standard routine which was really easy to follow. And I do mean easy to follow as it was almost like the babies actually knew what times they had to be fed and when it came to eating. If only I could've gotten them to sleep as easy as some of the other things they were used to! It was great work though and I did find it very fun and very enjoyable, and the fact I got to work with children of course to me was the best part of the job and I never found myself complaining about it at all because of the fact I was working with children. I really do think it's a good job for people who want to work with children and who want to go to the other side of the world and experience new things, so you should really think about doing it if you are after those things I just said. Giving something like this a go could nearly change your life!
Au Pair Australia - Australia Au Pair
To become an Au Pair in Australia, please contact us.
Au Pair Australia Experiences
Going to Australia to be a Nanny
By Lisa Webber
I think it all started when I was around 12. I found out I really loved younger children and wanted to be able to work in a career where I could help look after them. I thought maybe about childcare and that seemed to be a career path I would take. But I soon then realised I would actually like to be able to see some other countries as well and I didn't think childcare could really do that for me. So I thought about doing some nanny work or becoming an Au Pair.
It was something that really didn't seem like too much hard work, I would get to work with children AND I had the potential to see the world if I took it overseas! So I thought to myself I could do it, and I started getting a few qualifications and some experience up here in the USA so that I could look a lot better to future clients when I applied for their positions. One such position that I saw was in a place called Hobart in Australia. I had never heard of Hobart but I knew a little bit about Australia so it sounded fun and like a good experience for me to have. I applied for it and had a Skype 'interview' with the family who seemed very impressed with what I had to offer. The job would only be for 6 months and all I would have to pay for was my air ticket to Hobart! They accepted my application and within 2 weeks I was on a plane, arrived in Australia and made my way to Hobart! It was all pretty exciting!
The family themselves though were very very nice, but I have never seen a more busier family in my entire life! Both parents worked full time and were always on the go with their jobs, so the reason they then needed me was to look after their 3 children which I had no trouble with! They had a newborn, a 1 year old and a 2 year old so they sure had been even busier over the last few years when it came to making babies! Their children though were a bit of a handful, but I have to admit that's how I like it because it makes the job all the more interesting for me and makes it never boring! It's always bad when you get a 'boring' family as I like a challenge, and this is exactly what their children presented to me! The newborn baby especially. He was a gorgeous little thing but oh my god did he cry a lot! And he even had a bad case of reflux which made things a lot worse. I had to keep taking him to the doctor and getting him checked up, but it did make things a little bit easier once all of that had cleared up thank god! I said before I liked young children and well I do, but the trouble some of these kids caused wow! The 2 year old boy was a little horror, he would never listen to anything I would ever say and he would always throw tantrums whenever I tried to tell him what to do. At first it was hard, but as I said I like a challenge so I soon gained control of the little boy and things would be fine after that. Their 1 year old daughter was actually pretty sweet and she didn't really cause me too much drama, but the boys, wow! I had to really control them!
It was fantastic to be able to go to Australia and experience a new culture because their way of dealing with things could be seen as quite different to what I was used too! And the way they spoke as well, there were lots of times where I couldn't understand them so I had to just try and pretend or even just basically ask 'what did you say' which was quite funny. And I still can't get over the fact that the whole time I was there I was provided with free accommodation. That to me was amazing, all I had to do was pay for an air ticket to the other side of the world and then there I was, staying for free. It totally astounded me. And I met so many different people and made lots of friends, but the main thing was that I soon found myself loving the children and really not wanting to leave! When my 6 months were up I was very sad, I found myself crying and wanting to stay a bit longer! But the family did tell me that if they ever needed a nanny ever again that they would give me a call and that I would always be welcome if I ever found myself back in Australia. That was a great thing for them to say and it really did bring a bit of a smile to my face after a very hard time having to go home!
So if you are out there and wanting to work with young kids and you also would love to see some other parts of the world, then you should really think about becoming a nanny and doing it overseas because the experiences you have will be absolutely amazing. Really, I had the time of my life and I am looking again online as we speak to see if there are some other positions for me to go after and go somewhere new in the world. You really do need to be prepared to look after children and do so in the best possible way, and you should never become complacent or assume that every job you get will be easy because trust me when I say that's never usually the case! Just keep your head in the game though and you will soon find yourself having a blast in another country!
Au Pair Australia - Australia Au Pair
To become an Au Pair in Australia, please contact us.
Why I became an Au Pair and why I loved it so much
By Naomi Crouch
A friend of mine once went overseas and was an Au Pair. I had never heard of an Au Pair in my life so when she told me a little bit more about it, I soon became quite intrigued and interested. I would listen to her stories and have her tell me as much as she could, and you know what? I soon wanted to do it! I did a bit of research online and found out more about the profession and then really decided that its something that I could probably do and that I would probably love doing. 
You see an Au Pair if you don't know is essentially somebody who goes to the other side of the world to help be a live in nanny for someone. You get provided free accommodation for your troubles and get to experience what home life is like for people in another country and all you really have to pay for is your plane ticket and you are set! How good does that sound? 
Well I thought it sounded amazing, but before I began applying for positions around the world I thought it might be good to get a bit of experience around my local area and my own country to see how good I would be at the job as well as to fill up my resume with all amounts of experience. You see I am from London, and there are always places around here that need people to look after their kids and become a nanny! I found a great place to get some experience in and the place was actually two blocks around from where I lived. 
I did the role of a nanny there for about 3 months and really got to know the family well. They had two young daughters who were just the cutest things you would ever see, and they made it a treat to work with them! And it would be my next job that would make me miss them even more, as my next job was an absolute horror! I'm not kidding when I say they could've sent Supernanny over to their house and wouldn't have made any difference at all! They had a young boy who was just a loud little snot who made me almost give up on being an Au Pair altogether! It was the longest 3 months of my life! And the thing is that the parents didn't even care he was naughty, so that pretty much made it ten times worse! I was just so glad when my time there was over, and I decided that it was then a perfect time to try applying for an overseas Au Pair job.
The first ever Au Pair job I landed was in Germany. It was only very close to home and didn't really require too much money to be spent on airline tickets. The family I stayed in were so lovely, and the fact I spoke German and they spoke English made things extremely easy to communicate! They had a little boy who worried me at first because I thought it was going to be a repeat of my last job, but unlike my last job this boy was a pure little angel and made things extremely easy when it cam to working there! 
The parents worked at a local chocolate factory so I sure did put on a bit of weight when it came to eating all the chocolate they provided me! That job lasted 6 months and I soon returned home eager to do it all over again. And I thought it was time that I applied for an Au Pair job that was a little bit further away from home, so I had a look at places like America and South Africa and soon I found one in Australia of all places. 
My Uncle's wife was born in Australia so I knew a little bit about it from her, so I then found myself jet setting all the way to Sydney for my next job. This time they had four kids, and it was the most I had ever had to look after! Three of them were triplets though and they then had an older son who was 9. It was a fun experience looking after triplets; let me assure you of that! 
I certainly envied how the parents could cope with them because they weren't the best behaved triplets! I sure had my fair share of moments in trying to control them so I couldn't imagine what lengths the parents would have to go to when it came to getting their babies in control! This job lasted me the longest so far, it actually went for a whole year and that was actually great as it gave me the chance to see things in Australian culture that I never had before! I got to experience Christmas in the summer, I got to see all their amazing sports they get passionate about and I got to spend so much time at the beach that I swear I was going to turn into a prune! It was such an amazing experience! After my year had ended, I then looked for another job and that's where I am now, still looking and hoping for either another Au Pair job in Australia or maybe something in America, not too sure yet so we'll just have to wait and see where I end up.
I would easily think that you should go out and become an Au Pair because really it's an amazing job that can bring you so much! I mean how often will you have the chance to travel to the other side of the world for a job and not actually have to pay to live there while you are there? It's a rare occurrence and one that you should never look past once it's offered to you! And as you have seen from my experiences, you have the chance to see so many different countries and experience a wide variety of culture as well as families. It really does open up your eyes to so many different things and give you such an amazing insight into other countries. So I think you should go and apply RIGHT NOW as you won't regret it!
Au Pair Australia - Australia Au Pair
To become an Au Pair in Australia, please contact us.
Becoming an Au Pair in Australia
By Christana Nelly
As somebody who really likes children, I honestly thought that being an Au Pair was the perfect job for me. It would be a job that I could work everyday with children and still get to do things like travel the world and see amazing places. A few of my friends have had the chance to do it and they all loved it so much, so it was something that I just knew I had to give a go! I made sure I asked them as many questions as I could about what it takes in becoming an Au Pair and things that they would suggest when it came to applying for jobs and how I could easily make sure that I did get myself a job as an Au Pair.
They had some great tips for me and they directed me to the right sites that have applications on there so that I could put my name down for positions all around the world, so I made sure that I really put my name down in many different places so that I could get noticed by many different people because I was really keen to find something and find something soon! I thought it might be a good idea too to get some experience in looking after kids for my Au Pair job, as it really was about time that I started to work with the children that I like so much as I hadn't really had a chance to do much work with actual children. I got to work with a family nearby who had a couple of young boys around 3, who were pretty easy to look after and didn't really cause me all the much trouble. Another family I would soon help out were a family of 5, whose youngest child was only 2 so again, it wasn't the hardest. I cam home one time though to see a job offer in my email inbox from a family in Australia who wanted me to come out and help them with their newborn baby and older son of 3. Well I hadn't had the chance to work with a baby yet so I was a little bit sceptical but I was still pretty sure that I could do it, so I accepted the job and soon I was leaving Germany to travel all the way to Australia! I had never been on a plane trip that long before and wow was it a long trip! Lucky I was able to get some sleep and soon I was in Australia and meeting my host family who were very nice! But soon things started to turn a little bad.
When the family took me back to their house I was amazed at the size of it as it was very big and very large and a lot bigger than I was actually expecting. The fact that they only had 2 children was also amazing given the size of their home and the amount of toys they had for their kids! I soon got to work on their children and learnt all things that I had to do around their house, which I have to admit did take a bit to get used to as I really didn't know some of the things they meant so it did take me a while. The first thing though that really started to get a bit bad for me was when their baby started to cry. Now as I mentioned before I had no experience working with babies but I honestly thought that it wouldn't be too hard to work with a baby as they are just smaller children who can easily be worked with. Well I was wrong. As soon as their child started to cry there was just something in me that went wrong, and I didn't have the emotional capability to deal with it. No matter what I did the baby would keep crying and I had no idea how I could prevent this, as nothing at all seemed to work with the baby. The worst part about it was that I could tell the family were getting annoyed and frustrated about me not liking the baby and I was scared they were going to get enough of me and send me home which I didn't want because I was so in love with the place I was in I just didn't want to leave! I kept trying with the baby but it was as soon as the baby cried that things would turn bad, and I mean really bad. I just couldn't cope with it and there would be times that I would even run outside of the house crying myself at the emotional stress from it and it really was getting to the point where I was just expecting for the family to kick me out and send me back home. I had to think of a way that I could stay in the house because I was just so against the thought of going home that I had to do something! I noticed that the family had 2 dogs, and the dogs were never getting outside enough and getting hardly any exercise. This is when I had a thought about it. I had a bit of experience back home walking dogs, so this is when I put a suggestion to them!
You see I thought it was a good idea that I could offer my services during the day walking their dogs and exercising them, because I remember the family telling me that they really wanted to train their dogs and get them outside more often but they never ever had the time so that they could actually do it. So during the day when I wasn't looking after their other child and when I didn't have to go near their baby, I would take their dogs for some long walks which the family was very happy about. I would even make sure that I would train them as I was very good at training dogs given then I had some great experience back home doing that as well. After a few weeks of doing this you could that the dogs were getting in to a great routine and loved being walked, and they also were soon getting into a great routine of being trained and soon could do so many different things that the family were just so happy with what I had achieved! And it even managed me to stay with them for the full time I was meant too which was even better! I did manage to get a little used to their baby crying and towards the end it wasn't as bad as it was at the start which was of a great relief to me, and I still to this day am not sure as to why I had that reaction. But the good thing was though that I was able to stay and stay with the family I had grown to really love!
I would easily recommend becoming an Au Pair if it's what you want to do, however I would also recommend really doing some research into yourself to see if there are any hidden phobias or things that you don't like. Mine was babies and their crying, so you could avoid yourself a lot of trouble if you found this out prior to you leaving! That way it could make things a lot easier for you on your Au Pair adventure.
Au Pair Australia - Australia Au Pair
To become an Au Pair in Australia, please contact us.
Coming from Austria and going to Australia as an Au Pair
By Nancy Conmitto
When I was little, all I wanted to do was go to Australia. It really seemed like an amazing country that I became obsessed about visiting. All I would talk about to my friends was about one day going to Australia and getting to see kangaroos up close and personal so it really was a chance for me to see the other side of the world when an Au Pair job came along in Australia.
I had never really thought about too much becoming an Au Pair, as I wasn't the biggest fan of children. But thinking about the fact that I would get to see the country of my dreams, as well as living in a house for free while I was there was sort of an offer that I really could not refuse. A lot of people would think that me wanting to go to Australia had something to do with me being from Austria as the countries sound the same. It's even funny because in Austria there were t-shirts saying "there are no kangaroos in Austria". I would used to laugh every time I saw this t-shirt and my mother even bought me one for Christmas one year which was good. But I don?t know why I liked Australia so much but I was just so glad that I could then go across there and look after children and get to stay for free. I found a family in Adelaide who were just about to welcome triplets into their lives and wanted somebody to come along and help them out. They also had a couple of dogs and needed a bit of cleaning done around the home, none of which bothered me at all. So I soon applied and got accepted and was on a plane to Australia, and I was crying because not only was I happy that I finally got to visit the country of my dreams but also sad because I would be away from home for so long. I soon got it together and found myself arriving in Australia. It was amazing.
The family I was staying with picked my up at the airport and took me to their house. It was a very big house, so big I could not believe! They had an amazingly beautiful garden in their home and even had a pool which was great to relax in as it was quite hot in Adelaide at the time of year I was there. They then took me to my room which was right next to the room where the triplets were so that I would always be close to the triplets when they needed assistance. They were all young girls and they were all so cute and I knew that I would have no trouble in helping them out. They also introduced me to their dogs who were also pretty cute, and I soon felt pretty comfortable and at home staying in their place which was a great thing. Their dogs were probably the hardest thing to look after, more so than even their children! Why do you think that was? Well they were very loud and hard to keep quiet, but they were quite naughty and got up to a lot of trouble, so I had to keep them in check. The babies though were really well behaved, and you could never imagine they were newborn triplets! I really honestly thought they would be a big handful to look after but they were all so sweet and quiet and really easy to change their nappies. It was also a breeze when it came to feeding time as they were always very quiet in their own demeanour which made it very easy for me to get their bottles and feed them all at once. I got pretty good at it I must admit and this coming from somebody who doesn't like children remember?! I found myself working around 4-5 hours a day which really wasn't too bad and I would sometimes find myself with a bit of free time which was good as it gave me a chance to see some parts of Australia and explore the country I had been dreaming about! I would go to the zoo in Adelaide and go to other places in the city and I would meet lots of Australian's which I really liked. I also tried a lot of Australian food which I also liked too, and I really did like Vegemite, I really did! So many people told me I wouldn't like it but I did! I think even the triplets were surprised I like it, so I did laugh at that!
Some of the most interesting things I found when I was an Au Pair in Australia is just how nice the people were and how relatively easy the jobs were that I had to do. I realise that different Au Pair jobs would bring with them different responsibilities and different families would no doubt ask you to do different things when you are there. I think the things I found most difficult were when I had to do things like gardening or help clean things like the oven. I had no idea how to clean an oven, or water a flower, so I eventually learned but it was still very interesting I have to say! I learnt about all different types of fertilisers and cleaning products and given that English isn't my first language I had to always make sure I read certain labels at certain points so that I didn't become too confused with things when I used them to clean! I didn't want to clean the oven with fertiliser and fertilise the garden with oven cleaner did I?! I did find it amazing though to finally visit my country of my dreams and certainly appreciated all that my host family did for me. We managed to take a bit of a road trip one weekend and I got to see Kangaroo Island and some other amazing parts of Adelaide. I mentioned so much about how it was a dream come true and it really was, I still do keep smiling about my experience every time I think about it. And it's something that even know I am looking at doing again, because I miss my host family and I certainly miss Australia as I loved it so much. I really do think that if you want a great experience that can take you to the other side of the world and give you a free place to stay with free food, then you really can't go wrong with becoming an Au Pair. It sounds like something everyone would say, but I mean if I can do it then there is no doubting that you can do it too! Just remember that next time you are thinking about doing something that you aren't to sure about it and I know you will be fine! Really I do!
Au Pair Australia - Australia Au Pair
To become an Au Pair in Australia, please contact us.
Doing the job of an Au Pair is hard work!
By Mira Kioto
When I first told my parents that I wanted to become an Au Pair, they were pretty sad. They didn't want me to travel around the world as it would mean they would miss me very much. But I told them that I would only be gone for short amounts of time and that I would have fun, and it is what I wanted to do. So they soon gave me their blessing and I would soon start applying for some Au Pair jobs.
It was pretty hard at first to find an Au Pair job with a family that I wanted to work with, as there were so many different options and potential places that I could visit and see, and do an Au Pair job. There was a really nice family is London that wanted an Au Pair, but I soon found one in Australia in Perth that seemed very nice. I am from Japan, so I have never ever left Japan before, so it would be a bit of a new experience for me and something that I would have to get used to very soon! I had to pack my bags and make sure I had enough things for my stay in Australia, and soon I was on a plane to Perth. You see I had to pay for my flight to Perth, but that was pretty much the only thing I had to pay for, as after that it was all free. I had to stay with my host family but they did not charge me, so that was good that it was free.
When I arrived in Perth my host family was at the airport and they had two twin boys which were very cute. They collected my bags and took me back to their place, which was a medium sized house but very nice indeed. It was only around the corner from a beach and there were lots of parks nearby as well as shops so that I could do shopping when I had spare time. I was very very happy about the place I was staying in! They showed me to my room, and it was a very nice room and one that I certainly looked forward to staying in. They had put on new sheets for me and given me a towel, and told me how to use the washing machine and computer so that I could communicate with my family back home in Japan. That was good as it would save a lot of money on phone calls for both of us! After I settled in a bit and did a bit of unpacking, they showed me around the house a little more and then they presented me with a list of things that I would have to do as my job as an Au Pair. I was essentially a night nanny, as the mother worked from home and could look after the twins during most of the day. So at night time I would take control and help out with the two twin boys. At first it was hard because they both suffered reflux, so they were always coughing up stuff and not going to sleep properly which made it difficult, because that also meant that I would not get to sleep properly and that meant I was always tired. I would usually like to go to bed at a decent time but being a night nanny that is obviously a bit difficult so I soon had to get used to some late nights. But that meant I could sleep in a bit during the day which I soon got used to.
The two boys would soon get over their reflux which made it a little bit easier, and soon I would realise that my sleeping patterns had gotten used to staying up late so the lack of sleep that I had at first wasn't a problem for much longer. It didn't take me very long to fall in love with the little boys and I would sometimes almost think they were my own children which I thought was good for when I am older and have children of my own. The host family was very nice, and they would always make sure that I was comfortable staying there and that I had everything that I needed to have. They would buy me food that I like which was nice and I tried a lot of Australian foods which were alright. I would also always make sure that during the day I would clean the house for them, and make sure that their dog was fed and I would even take their dog for a walk sometimes if the weather was nice enough to take him for a walk. It was pretty fun to do so because I would get to see a lot of Australian people on my walk and meet them and experience what the Australian suburbs were like which were pretty amazing. There were even moments where I would have free time and go into the city of Perth to check out what was happening there, and I got lots of photos of my time which definitely made me very happy indeed. But I still would fall hardest for their little boys, who really were the cutest things you could ever see. And they were always so well behaved. Besides at the start when they had reflux, I had no issues with them and they seemed to be able to get into a bit of a routine which was great. They would know when it was time to be fed and when it was time to have their nappies changed, so it was fairly easy from there.
So that was my time as an Au Pair in Perth in Australia and it is a time that I wish I could have back as I really really enjoyed it. I will be looking into doing another Au Pair job somewhere soon, hopefully in England as I really want to see England. If you are reading this and are thinking about becoming an Au Pair then I definitely would recommend that job of an Au Pair to you. If you love children and want to see the world then it is a very good job to have and it's one you can do for a good amount of time to really get your experience up. So I really think that you should apply for some jobs after you have read this so you can become an Au Pair, as it's something I think you won't ever look back on and will enjoy for a long while.
Au Pair Australia - Australia Au Pair
To become an Au Pair in Australia, please contact us.
By Nikita Robertson
Sometimes I used to wonder what sort of job I could find that would really help me out and get me far in life. I wanted a job that could take me many places around the world, and make it feel as though I was making a difference. Well there aren?t that many jobs out there that can fit all those categories, but one job I did find that made me very excited was that of a night nanny. 
Now I started doing this when I was quite young as my mum and dad had lots of foster kids and I always liked looking after them. My mum got a pretty big job promotion so she needed to get lots of sleep, and dad worked at nights so I gladly put my hand up and said I would take care of the babies at night time when they needed their rest. 
Well I soon found that I enjoyed it quite a lot and as I got older I soon also found myself doing night nanny jobs all over London, getting paid for it in the process. I really liked the fact that I got to stay up late when it was pretty quiet and there weren?t many people around and just relax while looking after kids that I usually found to be quite cute and a fairly easy thing to look after. 
What I was never aware of was the fact that my night nanny work could actually take me around the world and let me experience different places, and when somebody brought that to my attention I did actually get a bit excited! I had never been anywhere further than France before, so the chance that my night nanny work could take me somewhere abroad was a big positive. 
I had a bit of a look around the net and found some places that were offering night nanny positions in countries as far away as Australia, Canada and South Africa. Australia intrigued me as I had always wanted to go there since I was very little, so I thought I would apply for the positions I saw online. And before too long I was offered a night nanny position in a place called Launceston in Tasmania, so I was soon on a plane and off to Australia for my first international job as a night nanny.
It was an amazing experience too I have to say that straight away! I got the chance to meet so many incredible people and see so many different things! The family which I stayed with, the Hartford?s couldn?t have been more nice to me and their children really weren?t all that difficult to deal with either. 
In fact I don?t actually think I could?ve asked for two better kids to have to deal with when I was in Australia! It really was a case of almost two perfect children, so I really don?t know why they needed to employ the services of a night nanny in the first place! 
As I had already gotten used to different sleep patterns as my work as a night nanny back home, I never found it difficult to adjust, even given that I was in a different time zone. And the Hartford?s were so accommodating to my every request, and I even helped them with some suggestions for their kids as well which I?m pretty sure really helped them out in the long run! 
I?m actually heading back to Australia in a couple of months to do another night nanny job in Melbourne, and I promised them that I would pop down for a visit to see how things are going and to see how their kids have been doing since I have left.
I really think that you should give a night nanny career a chance, as you really do make a difference and get to see the world. Exactly the things I was looking for before right? Well stick to your guns and you can achieve it and you really never know where in the world you can eventually go! Good luck with it and may you be a night nanny for some time yet!
Au Pair Australia - Australia Au Pair
To become an Au Pair in Australia, please contact us.
Au Pair work is the way to go!
By Russel Stafford
When people asked me what I wanted to do when I grew up, I would often deflect the answer because usually my answer would make people laugh. You see I didn't want to become a sports star, or an astronaut or a fire fighter like a lot of young boys do. I wanted to become a nanny. I wanted to work with children and give the chance for development for young children all around the world. And it was pretty easy to see why that would make people laugh!
It was generally always a job that girls would do, and a job that really you hardly every hear about a guy doing it. But I never let that get me down, because in the end it's about what I wanted, and not about what anyone else wanted. Who cares if I got looks? Who cares if it made people laugh at me? I wanted to be happy and I wanted to be able to do what I had been passionate about since I was young, so I eventually got over the things people would say and I would then try and pursue my dreams! The first things I did towards this was always making sure I was available to do babysitting jobs and help out with my friends and family when it came to their children. This gave me plenty of experience growing up and allowed me to really become even more passionate about doing work with children. I did however not like babies, not one bit! This might sound a bit silly given that I have said I wanted to become an Au Pair and a nanny but I really seem to have a problem when it comes to dealing with the smelly nappies of babies and how I have to clean them. I just have never been able to get used to it and I don't think that I ever will! That soon looked like it would finally become a problem when I found myself being asked to do my first Au Pair job in another country, so I think it's time I told you all about this story so that you can hear it from my point of view! It certainly made things difficult at the time but it was something that was fixed as soon as I was capable of fixing it!
The job was all the way in Australia, and I had actually been to Australia before on a holiday with my family not too long ago. Coming from Austria it's great to see these places on the other side of the world and get to meet the locals as they really can make a difference to your stay, and Australian's are some of the nicest people I have ever met so it was very easy for me to be able to go and work with them! The host family met me at the airport and then took me back to their place, and it was a very nice place indeed, it was very large as well which I liked. It gave me a lot of space to settle in, and in my spare time I like to paint so they even allowed me my own area to do some painting which was great! They had 2 children, a young girl who was 5 and a baby who was about 5 months old. This made me a little bit nervous to be honest as I mentioned before I don't like babies. I didn't let on too much about this, but it wasn't something that I could really hide for too long as they soon caught on that I was very different around their baby. I would constantly refuse to change its nappy and I wouldn't want to help out with the baby at all. As you could imagine the host family weren't all that impressed and they did keep getting angry at me for it. I had to keep making excuses constantly about why I wouldn't help out with the nappies and the baby but it got to the point where they got so angry that they nearly threatened to send me back to Austria as they weren't at all pleased that I wouldn't touch their baby. But I soon noticed something. They actually hadn't really done much in their house when it came to baby proofing their home. They had lots of dangerous things around that had the potential to really cause some injuries to their baby or worse even kill it. And back at home in Austria my dad was a carpenter so he had taught me a little bit about carpentry and what it took to build certain things. So I then offered them an ultimatum and said that I would be happy to build them some items for their house and help them baby proof all the areas that were dangerous if they would let me stay and only look after their older child. They were a little bit sceptical at first but they soon accepted.
The father took me to a local hardware store where I then got some wood and materials and went to work building them stuff for their home. I thought a great thing for them to have was a play area for their kids, as they could then be safe and play in comfort in an area that was designated just for them, and the family loved the idea! I soon built that pretty quickly and then got started on building them a decent fence, as their other one had actually fallen down and was looking pretty rugged. That didn't take me all that long either and I certainly had caught the building bug and wanted to build more! I did make sure that I baby proofed everything as well while the family thought of more things for me to build for them and their house. One thing they were always keen for but never had the time or money to either build it or buy it was that of a big cupboard for their children to put all their toys away and have an area where everything they needed was all in the one place. Well it just so happened that before I left I had helped dad build a fancy cupboard so I was very happy to help, and they were very pleased with the finished result! I think it wasn't too long before they forgot completely about me not liking babies and it made things run all the more easier from then on in!
So if you think to yourself there may be an issue with you doing an Au Pair job for somebody, then you may always offer some other service that you may be good at as this will help you land a job with a family and not cause any problems when you arrive. You may be a good builder like me, or good at electrical work or even be a good painter like me, as I also helped them paint their kitchen and paint a few artworks for them which they hung up in their house and made me very proud! And if you are a guy who is thinking about becoming an Au Pair, then you should also really consider doing it because you should never think that just because you are a guy you aren't capable of doing the job the same as a girl can. Never ever let people get you down either, because it is quite easy to take things personally when people often say negative things about your decision on becoming an Au Pair. If it's something you are very passionate about and feel you are committed enough to do it, then go for it, because despite my issues with babies and their nappies it's something that I love doing more than anything else, and I would never change it for anything. So go out there right now and apply, and become an Au Pair today!
Au Pair Australia - Australia Au Pair
To become an Au Pair in Australia, please contact us.
Au Pair Australia Blog & FAQ
Au Pair Australia Blog
DO make sure you always start your work on time each day you are there! You wouldn't be late to a job if you were doing it at home so why should you be late for a job just because you are living where you work? It's important to always discuss with your host family the hours they would like you to work each day, so once you find out what hours they expect you to work you should always be on time for your starting time no matter what. If you finish early then you just might be able to go do some things on your own spare time, but check with the family first.
DON'T take long showers when you are in Australia as it is very important to Australian's that they save water. As most major cities face water bills, it is also an important thing to realise that they are actually being charged for their water as well. Many of the major cities too are having record shortages in their main water supplies due to long droughts in Australia, so try and maintain as short as shower as you possibly can so that you don't have any issues with your host family and the showers you take. It's also courteous so that there is enough hot water left for everyone!
DO make sure you remain calm in all situations as best as you can! Being that you will be on the other side of the world, it can be an easy thing to forget, but you should remain calm and realise that you are doing a job you want to do and that everything will be fine as long as you keep it that way. Never panic or over analyse situations and you will remain on top of things during your stay in Australia.
DON'T help yourself to things in your host families house unless you know its ok. This includes things such as food and drink, as there sometimes may be things in there that are for a specific purpose and you could find yourself getting into trouble if you help yourself to things that you weren't supposed to. Always check with your host family about the food you can eat, as well as other items in the house that may not be there for you to use.
DO get yourself a pair of ear plugs as you may find yourself struggling to sleep if you are in an area that is noisier than you are used to. It will often come as a surprise to many people who go to Australia to become an Au Pair that there are areas where it gets quite noisy, so you should always make sure you have yourself something to help block out the sound so that you can always find a way to get to sleep and that you won't be endlessly tired from lack of sleep. Added to this the constant cries of babies if your host family has them, it could be a difficult time getting to sleep in Australia!
 
DON'T smoke in the house unless you have been told that you can! You definitely would not want to smoke around the children either and even if the family you are staying with are smokers, you shouldn't just assume that you would be allowed to smoke as well. Always ask them if it's ok, and maybe even offer to simply go outside and smoke to avoid any trouble. You could also always try and quit when you are in Australia, and use it as a perfect excuse to finally give up the smokes! Another thing to you should always ensure is that you never do drugs, as this will more than likely lead to you being fired from your job as an Au Pair.
DO always keep your eye on the children when you watch them and never take your eye off them! An emergency can happen pretty quickly so you should always make sure you know exactly what they are doing at all times! You should also make sure you have a list of emergency numbers available to you in case the worst happens as you would probably be unaware of who is the best contact in certain situations as you are on the other side of the world. The same has to be said for you as well, and if you are feeling sick in any way you should tell your host family and they will be able to take you to the doctor for assistance. The last thing you want is for your Au Pair job to turn into a disaster, for either yourself or the children you are looking after! So always take care.
DON'T ever leave any child you are looking after alone, especially when it comes to babies. You may think it is ok to even leave them alone when you go to the toilet, but as we have mentioned above, anything can happen at anytime so you must always ensure that you have your eye on the children at every possible moment. If you need to use the toilet or leave the room for any reason, always make sure you tell somebody so that you may excuse yourself for the time that you will be out of the room. It's that simple to prevent a potential emergency from happening and making sure your job is kept safe. Always remember you are there doing a job!
Au Pair Australia - Australia Au Pair
To become an Au Pair in Australia, please contact us.
Your Au Pair responsibilities as a babysitter will be outlined first.
Love Kids - Loving kids is the first prerequisite to being a good babysitter. All kids are sharp enough to know if you love them or not. To check whether you love their children or not, parents will also be watching the babysitters.
Maturity and Self Confidence - Presenting an air of calmness and maturity at all times is important in babysitting. Self assurance and confidence will largely determine how the parents and children react to you.
Treat it like a business - Having a business demeanor and professionalism will garner respect from the parents. Make certain the parents and you have clearly understood the wages per your agreement. They should know your plans for caring for their children.
Be adaptable - With diverse beliefs, routines and rules, you will probably be with a different family from your own. Being flexible and adaptive will help you immensely.
Stay calm - When stressful situations occur remember to stay calm. Panicking only spreads it to the children. A wise babysitter will revue all safety tips before each job thus being ready for any circumstance.
Learn CPR - Learning CPR is highly recommended and you can do this for free at your local Red Cross center. It will not only be a great life saving tool in an emergency but will enhance your resume as well.
Click here to read more...
BABYSITTING AUSTRALIA KITS
Babysitting kits are a good idea to bring to all your babysitting jobs. Our focus tips here are what you might include in your kit.
Notebook
This is a must. In this notebook you can put all the emergency numbers  and special instructions from the parents. Keep it in place and organized so that should that family call on you again you will have all the info at hand.
First aid kit
These small first aid kits are inexpensive and are an excellent addition to a babysitting job. Having this shows dedication and a great attitude to the job.
Books
All children love books. Bringing new books into their midst will really excite them. If you have none of your own, consider checking out some books from the local library to bring along and enliven the kids lives.
Music
This is another great entertainment avenue for the kids. Again, the library may have a wealth of great items for the children's listening. Some suggested titles:  Kidz Bop,  Disneymania, Raffi and Little Einsteins.
This concluding set of tips will help you to become a first rate babysitter.
Clean up
Without fail, always clean up before the parents return. Ideally enlist the children into helping clean and put things away.

Beware of Sweets
Before giving the children any candy or sweets make certain you have the parents permission. Sugar is very addictive and the parents may have strong feelings against it. It is considerate to ask.
Ask about Internet
Likewise ask about this. Most homes now have Internet connection so it is courteous to ask the parents if it might be accessed after the children are in bed.
Talking to friends
Never call your friends nor have them call you when the children you are babysitting are awake.

GO extra mile
Because babysitting is a competitive business, parents are on the lookout for someone whom exhibits a willingness to take extra steps for them. They will call on you for the repeat care of their children for  years to come.
Au Pair Australia - Australia Au Pair
To become an Au Pair in Australia, please contact us.
Becoming an Au Pair in Australia
Things to Consider before becoming an Au Pair
Before you start any job you will always be considering countless different things before you start it. It's always a good idea to do a lot of thinking about your new job as you never know how long your job will last.
It could be a quick job that won't last very long or it could always be a very long job that could last you for the rest of your career. With this in mind it's always a good idea to ensure that you think about every possible scenario about your new job so that you will always make sure you are happy in your new position. This is of course the same when it comes to being an Au Pair. You may have the chance to go around the world when you become an Au Pair, but there are a lot more things you will need to consider before you apply for your first job. It is a very daunting thing to leave your home and your family for a large amount of time, so hopefully this guide will be of great assistance to you as you prepare to make your first journey as an Au Pair and work out how much of a career you wish for it to be. So here are some things for you to consider as you plan on becoming an Au Pair.
Firstly consider if you have much experience working with children. This may sound pretty obvious but you have no idea how many people apply for an Au Pair position with no experience and just assume that they will get it no matter what! If you don't have any experience working with children, then you should maybe hunt around for some potential jobs in your area that will allow you to work with kids. Even if they are volunteer positions, they will still give you a boost on your resume when you go to apply for an Au Pair position. And you have no idea how positive some host families look upon experience, be it volunteer work or paid. So go out there and find out as much as you can about doing some work in your area!
Secondly, start doing a lot of cleaning and household chores where you live right now! Again, this may sound pretty silly, but you will be asked to do some fairly basic household cleaning when you live as an Au Pair and if you aren't used to it and the work it takes, then it is a good idea to start getting used to it as soon as you can because you won't want to suffer the shock of how much effort it actually takes to do some cleaning. Find out what specific tasks that you will generally have to do as an Au Pair then keep cleaning around your house to give yourself plenty of experience! And we think your parents or housemates might appreciate the extra cleanliness of your house as well!
Thirdly, make sure you have done all your research as to what working visas you will need in travelling to Australia to work as an Au Pair. Even though you won't specifically be earning too much of a salary as an Au Pair, you will still be technically 'working' so it's important to meet all the legal requirements of working in Australia before you can consider even applying for the position. Do some research online, contact your nearest Australian embassy or make some further enquiries online so that you have all your bases covered in applying for the position of an Au Pair. The last thing you will want is to arrive in Australia to be told that you aren't eligible to work, and with Australia's very strict border protection laws at its airports, this is a very big possibility! Start making those enquiries now, because even if you don't decide to apply for some time, you have at least found out some relevant information for down the track.
Fourthly, consider how much stuff you will need to take with you and for how long you will be staying with the host family. You don't want to pack too much that you will have no space left in your bags for potential things you will buy in Australia, but you also don't want to bring so little that you leave a lot of things at home that you will ultimately need for your trip. Work out how long you will be away for and then maybe do some calculations as to what you will need over that period of time you are away. You can also even contact your host family and ask what sort of storage space they have at their house for you, as you can then always take your clothes out of your suitcases and bags and store them in draws and cupboards and then have them washed all the time you are there so that you don't have to bring extra stuff with you.
Finally, work out if being an Au Pair is really what you want to do! Have a big think about everything that an Au Pair does and think about other potential issues that you may have in doing the work that is expected of you, because you really don't want to have to be on the other side of the world until you realise that there is some type of issue with the work that will be asked of you. There are lots of people who go into an Au Pair job assuming they have everything under control, only to realise that they are going to struggle with the easier of tasks they are asked to do. If you feel unsure about anything, ask the host family about more information, or negotiate things you want to do and don't want to do. It can all help in making your experience as an Au Pair better for everyone involved.
It's always a lot more to think about when you really consider how much there is to do with an Au Pair job, so making sure that you are well and truly prepared can really make things a lot easier for you when you travel to start your job. Getting ahead of things too can make things a lot easier and it's always best to be readily prepared for anything before you start your job. Seeing the world and getting to stay in another country for free are great perks, so we hope that you think about it long and hard and then come and join us for being an Au Pair!
Au Pair Australia - Australia Au Pair
To become an Au Pair in Australia, please contact us.
Au Pair Down Under
Au Pair Down Under Program
Au Pair : Experience life in Australia & New Zealand as an Au pair!
Become a member of a host family and improve your english. Make friends from around the world and travel throughout Australia and New Zealand. Speak English like an Aussie or Kiwi and attend classes at a nearby english language school, college or university. Discover the rewards of caring for children. As an au pair, you will enjoy many personal and financial benefits during your time in Down Under.
AA Education Network offers Demi Pair Program for students who want to study and work as Au Pairs, Classic Au Pair Program for Au Pairs on a working holiday, and support services to allow the Au Pairs to enjoy their sojourn in Australia. Apart from looking after the kids, you may have to do some household jobs. Find out about what incentives they get.

As an Au Pair, you'll live with a host family and experience New Zealand life firsthand. You'll master English and feel comfortable and confident speaking it. You'll take classes at an New Zealand college or university, make friends from around the world.
Au Pair Australia - Australia Au Pair
To become an Au Pair in Australia, please contact us.
Au Pair Australia - Updates
Au Pair Australia 2018/2019