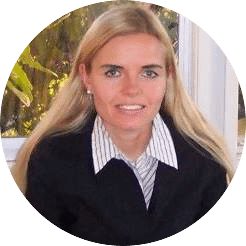 Education Agents Australia | Education Agency Australia
Go to Australia is a registered education agency. Our education agents are registered and trained to provide the best service to all International Students.
About our Australian Education Agency
Why use an Education Agent in Australia?
Australian Education agents are valued and respected by Australian education providers and assist international students to enrol and study in Australia.
Australian education agents are authorised by education institutions to guide students for admissions to various courses.
Students get sincere help without paying anything for the consultations.
Go To Australia is an educational website for international students
Contrary to many of the educational agencies, our dedicated education counsellors put forward accurate and updated information on, high school, English courses, study abroad, gap year, TAFE and various G-8 and other universities and their admission process – without charging any cost.
Personal advices are also suggested without any charges to international students on accredited courses, internship programs, etc.
Our education agents help you with all steps to be successful with your application
AA Education Network | Education Agency for Australia and New Zealand
We are an International education agency which focuses on New Zealand and Australian education programmes and international student services worldwide.
Free Australian Education Agency
Why we offer free assistance
We are paid directly by the universities for counselling and assisting students to settle in Australia during their study tenure. As a result, we are not dependent on any other payments. Students enrolled in universities, say a language or a study course need to pay the institute and not us. We get our commission from the institute for each student who enrols to a university through our counselling and tips.
We want to offer applicants of all ages and education backgrounds and with additional needs a service in Australia that will provide all necessary information and supports you before, during and after your stay in Australia. Based on our experience of the Australian education system we can provide services to international students of all education backgrounds.
Australian Education Agency
Our Australia Education Agency Services include:
Guidance on how to apply for a course
Information on English language tests
Help with your application forms - translations, certified copies and submissions 
On-going support after an application for study has been submitted
Support on student visa issues like application, extension or renewal
Information about flights to and from Australia
Information about life in Australia (health insurance, bank accounts, public transport, student discounts)
Information how to get Australian awards recognized
In Australia: Orientation and support on all Australia related questions (e.g. How can I find a shared accommodation? Can I take my pet with me? How do I get a school or child care place in Australia? How do I handle communication problems with my co-students, cultural differences, stress etc.)
Your Advantage: Dedicated education agents during your stay in Australia answer your questions during your stay and are available via email.
Our support is free of charge!
Welcome to our International Education Agency - AA EDUCATION NETWORK
Your Education Agency for Australia and New Zealand
AA Education Network is your education agency for New Zealand and Australia and offers free services for foreigners & education providers. Our Education Portal is a gateway for international students providing free multilingual information about education and training. Our international student services are worldwide available.
Go To Australia is affiliated with a global network that exists to serve its customers by providing free advice and assistance to those who wish to work, travel and study in Australia and New Zealand. We are experienced specialists in helping travelers explore their overseas study options, including postgraduate studies, and in assisting them with the right advice and practical help in making the necessary applications, in making travel and accommodation arrangements, and in planning their trip.
You can choose from universities, TAFE colleges, language schools,  and schools. Assistance is also provided in helping your spouse or partner to travel with you. Our education counselors provide personal support to our customers all the way through the process to help make it a smooth and rewarding experience.
If you're interested in overseas study, overseas internships, or in publishing your travel and study experiences online for others to read, contact us today and we'll help you get the ball rolling.
Apply for your international qualification with Go To Australia, get the future you want!
What do students care about most when choosing us as an education agency?
Education consultants do research, negotiate and follow up with international students.
So what will set us apart from other agencies?
Honest and Transparent Service: Students know that we are giving them an honest assessment for their unique situation.
Genuine Compassion: Students happiness will lead to a long lasting relationship that will lead to higher lifetime customer revenue.
Timely Correspondence: Students are not lost in a sea of prospects.
Ongoing Support: We stay connected with our students.
Our education agents answer all your questions during your stay. A study, travel and work forum and a free travel blog is available for support, make contacts and exchange ideas. We speak German and a have a German website. Go To Australia agents make sure your time as a student and visitor will be positive and valuable in preparing you for a successful career. Go To Australia will help you adjust to life and study in Australia and help you achieve your goals.
Questions about our Education Consulting
FAQ about our Free Education Counseling
Our FAQ helps answers to the most commonly asked questions about studies, living or working in Australia.
The questions and answers below provide a brief response to the most commonly asked questions. For more information you should refer to the relevant sections of the website or contact us.
What are the entry requirements for High Schools?
Entry requirements can vary between schools throughout Australia. Academic performance and ability is taken into consideration during the selection process. Some schools are more selective in their student intake and focus more on academic or sporting excellence.
I am 30 years old, and have a Grade 10 certificate. What can I study in Australia?
Australia's Vocational Education and Training (VET) system is often referred to as Technical and Vocational Education (TVE) in other countries. Usually there are no other entrance exams to VET institutions. However some courses may have certain pre-requisite subjects or need demonstrated work experience.
VET delivers training that is both practical and career-oriented and includes courses in computing, business studies, marketing, tourism and hospitality. VET is also available in Australian schools. You may continue studying at university once you have completed the course. Please look at our homepage under the section "Education" for more information.
What is TAFE?
TAFE is part of Australia's Vocational Education and Training (VET) system and the largest provider of post-secondary education service.
Higher Education Australia
What are the entry requirements for Undergraduate studies?Undergraduate courses require an Australian Senior School Certificate of Education (Year 12) or the overseas equivalent of an Australian high school matriculation. Some courses may also have certain pre-requisite subjects.
What are the entry requirements for Postgraduate studies?
Entry to postgraduate courses for Universities in Australia requires satisfactory completion of a first degree at undergraduate level. Demonstrated research ability or relevant work experience may also be taken into consideration.
What should I submit with my application?
Applicants who want to work or commence studies in Australia need to supply the following documentation:
CV and Letter of Introduction
Certified copy of your passport, which is valid for the duration of your stay in Australia.
Certified copy of your references and academic records.
Current English test results (must be original) or proof of evidence that English was the primary language that you studied under. (Please note that we can help you find English language schools in Australia).
When should I apply?
It will depend on which institution you are applying to, but it is generally a good idea to start applying 6 to 12 months in advance. You should check with us as dates may vary between institutions.
Schools- you will need to apply in the year before you wish to commence. It is a good idea to check well in advance with the school you are applying to. The academic year for primary and secondary school begins in late January and runs through to early December. There are four terms with each term lasting up to 12 weeks.
Universities- you will need to check with the institution you are applying to or with us. Courses are run between early February and December. University applications generally close in October each year. Undergraduate students and coursework Master Degree students commence their courses at the beginning of the year.
PhD students and research Master Degree students may be able to negotiate an alternative starting date with their supervisors. Universities accept July enrolments for some courses.
Employment:
Can I obtain a student visa that allows me to work?
Student visas allow you to work part-time (40 hours per fortnight maximum) and are valid for the duration of your studies. Student visas are valid for any course accredited by the government to accept international students (CRICOS courses).
Before you can apply for your student visa you will need your confirmation of enrolment from an institution in Australia. There is also the requirement for a medical examination for periods of three months or longer.
How can I find a job if I am on a working holiday visa?
There is certainly a high number of working holiday visa makers who like to work during their stay, however AA is prepared to help to find a job in a short time frame.
What do I need to know about visas, customs etc?
Visitors must have a valid visa and current passport for entry into Australia. A visa must be issued in your own country and be entered in the passport before the travel date.
Australian tourist visas are free of charge and applications should be made to the relevant Australian Embassy, Consulate of High Commission.
If you are a non-resident and wish to work in Australia, a work permit is required. Visitors should ensure they apply for the correct visa to suit their requirements.
What is temporary residence?
Temporary residence is if you enter Australia on a temporary basis as visitors, students or for specialised purposes under the temporary residence program. Temporary Residence is the right to live and/or work in Australia for a limited time, or is the right to live in Australia in retirement.
In the case of skilled employment, social/cultural benefit and international relations, you are allowed to come to Australia for specific purposes, which will result in some benefit to the Australian community.
This includes people with specialist skills, such as managers, academics and medical practitioners, people who make a social or cultural contribution to the community, such as entertainers, media and film staff, sports people, religious workers, visiting academics and public lecturers; and people who contribute to the development of international relations, such as diplomatic personnel, participants in exchange programs and working holiday makers.
I have heard that I will only get a student visa if I select a registered course. Is that true?
Yes, a registered course is the education or training course offered by an Australian education provider registered with the Australian Government to offer courses to overseas students.
AA specialises in helping you to find a registered course. Please fill out our enquiry form and we will respond to you individually.
What are the conditions on my tourist visa?
If you wish to visit Australia for sightseeing, travel, visiting friends and relatives, caring for dependants who are in Australia on a student visa, or other short-term non-working activities, you will need an Electronic Travel Authority (ETA) or a tourist/holiday visa.
What are the conditions for my working holiday visa?
Only applicants who are aged between 18 and 30 years and without dependent children, where conditions have been prearranged, are eligible to apply for a Working Holiday visa.
Australia has reciprocal arrangements with fourteen countries - the United Kingdom, Canada, the Netherlands, the Republic of Ireland, Japan, the Republic of Korea, Malta, Germany, Sweden, Denmark, Norway, Finland, the Hong Kong Special Administrative Region of the People's Republic of China and the Republic of Cyprus.
What insurance do I need to take out?
All students applying for student visas must take out the Overseas Student Health Cover (OSCH). Starting from AU$74 for 3 months insurance (AU$274 for one year), you will be covered for most medical expenses in public hospitals, clinics and specialists. Dental and optometry costs are not included.
Supplementary travel insurance is highly recommended to cover lost baggage, cancellation of plane tickets and repatriation.
What kind of travel insurance should I choose
Visitors to Australia are strongly advised to take out travel insurance. Most travel insurance policies will cover medical expenses (including hospitalisation), cancellation charges, luggage, personal effects, travel documents, money, hijacking, death, disability, loss of income, personal liability and some additional expenses. Please contact Australien Ausbildung in case of any recommendations.
Translations:
Which languages do you translate?
We translate the most common and widely used languages. These include, Japanese, French, Dutch, Spanish, German, Chinese (both traditional and simplified), Korean, Italian, Czech, Portuguese, Finnish, Danish and Swedish.
How do I know if the translation will be accurate or not?
Native speakers of the language that is being translated do all translations by hand. The translators are accredited and do not use translation software.