Learn English in Australia: English Schools & English Courses in Australia
Free advice on all english schools and english courses in Australia. No matter wheere you want to visit a language school in Australia, duration and content can be optimally tailored to your individual needs.
Study English in Australia
If you are planning to study English in Australia or New Zealand, then you should read this!
We are an education agency that was created to assist international students to make the most of their experience in Australia and New Zealand.
AA Education Network is one of the most sought after education agencies by international students who wish to study in Australia or New Zealand. We offer a wide variety of free services from choosing a course to applying for a visa.
We want to see you succeed and we want yo to achieve your goal!
Study English Australia Registered Education Agents advise on English courses in Australia
AA Education Network gathers the top English schools in Australia to offer you excellent English language courses. Learning languages at language schools in the countries where they are spoken enhances the learning process; making it easier, faster and much more enjoyable!
Do not hesitate to contact us about your plans to study English in Australia
Australia offers English language training at institutions located across the country. Some are private English colleges; others are attached to Government-funded technical institutions and universities. 
Most of the institutions featured on this site are NEAS (National English Accreditation System) accredited. 
This is a guarantee of quality, both of the English courses offered and the services and facilities available to students.
Why should you let us help you out with your study English in Australia application?
You can trust us with your study English Australia application because we have comprehensive information on courses and institutions. We have the highest standards in terms of quality and offer objective advice about studyenglish in Australia and New Zealand. We also free enrolment services for Australian Universities, colleges, schools and high schools. And on top of all that we assist you with visas, accommodation and other essential details.
We help you throughout the process from choosing the course that best fits your interests and needs to every single detail you need to know about life whilst you study English in Australia.
Once we have assisted you in choosing the best education institution (University, TAFE, College, Language School or High School), we tell you what documents you need to bring, we will make sure you have not missed any detail and will actually submit your application for you. 
By choosing us as your intermediary, we make sure you meet all necessary requirements for studying in Australia and New Zealand. Furthermore, we provide you with information on English Language Tests, if needed, and discounts on such courses.
We check all the documents you have given us (certified copies of academic transcripts, results of English tests, etc.) and get them translated if necessary, we organise your application neatly and send your documents and application form for free.
Once this is completed, we stay in contact with you as our work does not end here, but follows you until you reach your destination in Australia or New Zealand.
What other services do we provide?
We know that life in another country can be difficult and expensive. However, we guarantee that you will be able to work while you study. We also provide advice on internships, free work placement and work experience. 
Furthermore, we tell you how to get your Australian qualifications recognised overseas (Credit Transfer) and not only this, we answer all your questions no matter how basic they may seem or how far you may be. We also provide on-arrival service if required, you can contact us by email if you have any emergency, cultural shock or need to find a child care institution for your children or wish to know how you can bring your pet with you. We are always there waiting for your email. We are waiting for you so we can give you the best advice, based entirely on your needs!
Study in Australia is one of the more lucrative options available to international students. Our program is very well supported with groups and resources specific to international students being available at all leading campuses. 
You will never be alone as an international student, as a large percentage of the student body at any university is made up of students from outside of Australia. 
On top of that there will be the opportunity to interact with and integrate with the local population, which in turn will help students to adapt and develop interpersonal skills that will be of the utmost of importance to getting a job as well as advancing within it. 
Studying in Australia isn't just a way to build a degree, it's a way to build a whole new life.
Study English in Australia
Go To Australia gives students the opportunity to combine their English language study with work experience programms!
Our student agency provides a comprehensive programme of courses for all students of all levels of ability, focussing on improving English speaking, reading, listening and writing skills. AA Education network has a communicative skills-based approach to all it's English courses. This encourages the student to interact with other students, their teachers and local Australians to improve your English in real-life situations
AA Education network Homestay Program
AA Education network provides a comprehensive Homestay Program service. AA Education network  Homestay Program allows you to experience first hand the culture and the lifestyle of Australian families. You are able to practice your English at home and develop life long friendships with the families. AA Education network Homestay Program families are carefully chosen for their genuine interest in other cultures. Students are placed with Homestay Program families based on their lifestyle and interests. Regular quality-checks are conducted by the Student Services Department of your choosen insitute. New students receive a Homestay Program family profile prior to their departure.
Students have the choice of Half Board or Full Board Homestay Program options
Homestay programs provides:
A full-time accommodation officer
A homestay family profile before arrival in Australia
Homestay houses that are close to public transport
A private bedroom for each student with a bed, desk, lamp, wardrobe and chest of drawers
Airport limousine pick-up service 24 hours a day
Hotel and hostel accommodation if required
A share accommodation information service
AA Education network can also advise you on other accommodation options to suit your individual needs and budget. Some of the options available to the students are: Apartments, Hostels, Backpackers
Receive updated information about our English Language Courses, Student Services, Student Accommodation, and the AA Education Network 1st Class Advantages.
In 2016 we have a lot of fantastic experiences that students can add to their English Language Course. These include tennis and golf coaching, surf and scuba-diving lessons (PADI), workplace internships, demi-pair and more!
Please contact our team if you wish to receive further information about study English in Australia programs.
Australia is a wonderful country and AA Education Network is proud to be a 100% Australian owned education agency. Our goal is to empower students with the English Language Skills required to achieve their full potential in Australia and in their future lives!
Please share this offer with your friends or relatives, so that they too can experience the "Australian Dream".
Here are some reasons why you should consider to study English in Australia at an English language school:
* It's fun!
* You get to meet interesting people!
* You broaden your general knowledge!
* You can use your English language skills for pleasure, study or business!
* English is a global language of utmost importance in the areas of communication and business
Why not study English in Australia? Apply now! To learn English language and develop mastery in the subject, students from non-English speaking countries often enroll to English language schools for English Language Intensive Courses for Overseas Students (ELICOS) program. 
Study English Australia - Contact us to enrol to study English in Australia!
Learn English in Australia
If you are looking to study English in Australia, we are a service who can offer some help. We are a cost free contact that you can contact as often as you like without charge. This means we are able to support you by arranging the right documentation and applications for your language studies, with answers in 24 hours or less ......
Study English in Australia for International Students, Travellers and Prospective Immigrants from Culturally Diverse Backgrounds
Australia had always been a wonderful choice for getting the best education. Not only for the values of education but also for the atmosphere and climatic features. For those who want to enjoy life while studying Australia is definitely the destination for them to go. There are numerous places at Australia which excels in its quality. The ESL Language Studies Abroad has spread its wings and introduced language schools in Australia. These ESL schools have added to the educative qualities of the country.
All international students, travellers and prospective immigrants should take note of the fact that their lack of language skills could pose major obstacles in Australia.
Firstly, English is the main and most widely spoken language in both countries. Secondly, it would be unrealistic to master a few odd English expressions and phrases and expect to immerse oneself in the Australian experience.
So anyone considering making a trip to the land down under or the land of the long white clouds should at least have Basic English language skills or be prepared to do English language classes.
One such service provider is the AA Education Network which in partnership with English language skills offer a wide range of courses in a wide range of locations as well as free English tests.
To receive free Study English in Australia information via email, please contact us here!
Study English Australia - If you want to Study English in Australia, please contact us.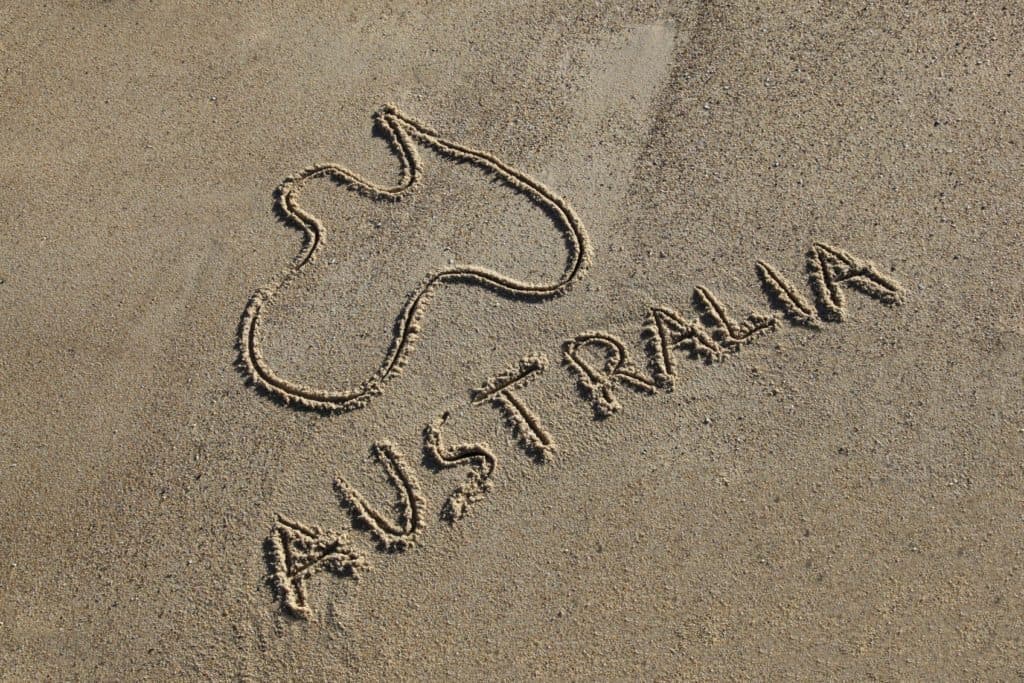 Information for International Students about Studying English in Australia
An English language course in Australia is usually the first step after entering the country
International students and travellers start their pathway with a General English course and then move onto more advanced IELTS and Cambridge preparation courses whereas job seekers like to book Business English or English Teaching Courses.
Most students learn English in Australia between 4 and 48 weeks depending on their goals.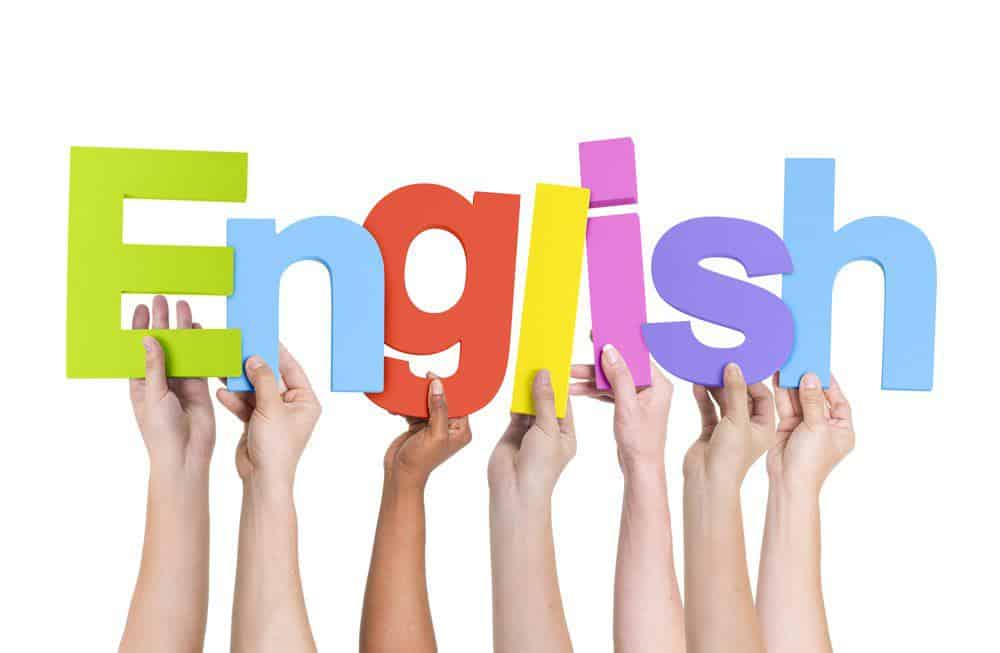 Australian English Language Schools have been teaching English to students from all parts of the world.
What to know about the English Schools in Australia
To study at English Schools Australia, an international student must pass and attain certain points in the International English Language Testing System (IELTS) test – a test that certifies a level of proficiency in the language. As per the Australian Department of Immigration and Citizenship (DIAC), the result would also allow the student to avail a Student Visa to study further in Australia.
The students must take the test before lodging their visa application. Various school, colleges, and universities in Australia also have their own benchmark for English proficiency. In fact, different courses require different IELTS score for a particular education provider.
English Testing and Training Accreditation System in Australia
To know the cut-off marks to study a course offered by a particular education provider, students can check out the IELSTS site or the IELSTS testing office. International students can also find out about the English schools in Australia that comply with the accepted quality and regulation of English learning.
The National ELICOS Accreditation Scheme (NEAS) provides the quality standard for English language and is regarded as Australia's certified training accreditation system for English language. The private or public English schools in Australia must comply with the standard demarcated by the NEAS. International students coming over to Australia or applying for Australia Student Visa should check NEAS to know the ideal English School they wish to study.
English Language Schools in Australia
There are around 240 schools in Australia – both private and public – that offer English courses. Almost all schools are accredited to ELICOS. One such education provider which offers English curriculum for all levels is Manukau Institute of Technology (MIT). To study a course in this institute, an international student needs to have a certain level of English language excellence. For instance, main programs would invite students with a minimum level of 6.0 points that they have attained at IELTS or similar test. There are elementary programs which may allow students with a score of 5.5 to study the programs.
Many English Schools in Australia, such as MIT are also certified IELTS testing center. Often, students looking forward to study tertiary education, enroll to the English language entry courses. Once through, they sit for the IELTS test that is held regularly after a fortnightly period.
English as a Second Language
In Australia, important universities provide English language curriculum as a second language. Although many students opt for universities, there is a section that prefers English schools for their flexible learning curriculum, personal attention, and mentoring. If you prefer to take up a course in a private English school, make sure you choose a school that:
Complies with NEAS
Conducts regular assessments
Hires qualified teachers
…Moreover, look for programs that suit your timelines. Some programs provide bridging courses which entails practical learning sessions for non-English speaking students.
So, on the whole, English schools provide a gateway for international students to immigrate to Australia.
Go To Australia offers discounts for many English Language Schools in Australia.
Studying English is the best way to experience Australia
Australia is proud of the reputation and quality of its English Language Intensive Courses for Overseas Students (ELICOS). Students are assured of receiving first-class courses by the National ELT accreditation scheme (NEAS), an accreditation body which works to maintain the high standard of English language training in Australia. English is not only the spoken language but also the official language of many economically prosperous countries, such as Australia. If you are planning to move in to this country to study, work, or settle, it is important that you know how to communicate in the language. You can study English as a language and improve your communication skills in Australia. The following courses are taught in major English language schools in Australia:
English Course Australia Options
Intensive General English - All levels
English for Academic Purposes (preparation for university entry)
English Preparation courses (IELTS Preparation, TOEIC)
Cambridge English Test Preparation (PET, FCE, CAE, CPE)
IELTS Exam Preparation Course - Intermediate to Advanced
High School Preparation Program
English for Young Learners
English plus Activities
Study Tour Programs (Holiday, Adventure Programs)
Business English
Teacher Preparation English Tests (TESOL, CELTA)
Learn English Australia - If you want to Learn English in Australia, please contact our qualified team!
Why Study English in Australia
Why Study an English Course in Australia
Why Study English in Australia?
The reason why lot of students comes to study English in Australia is simple. Apart from being distinctively unique and beautiful, Australia's educational system is of very high quality and the facilities are superb. No other country can match up to Australia in this regard. So if on one hand Australia is renowned for its natural beauty and wonders which includes its temperate climate along with friendly people, on the other hand it is also known for its high standard of education. Being an English speaking country, English courses in Australia has many takers.
As a language English is one of the most widely spoken languages in the world. With some of the largest and economically strongest countries having adopted it as their native tone of tongue. For this reason many non English speaking students are choosing to learn English, to have this as a second language offers a huge advantage in the business world. A second language means more career advancements as well as opportunities.
Choosing to study English in Australia is a great move, with English language schools all over the country there is one in each major capital city. There are English courses for all different students, from beginners to advance. Offering courses for those wanting some general English to help with their every day lives, for those wishing to study tertiary education whilst in Australia or for those wanting to start a career in a new country. A English course in Australia will give students all the skills needed to reach their goals.
Students will find Australia is not only a stunning country with many things to see and do, it is the land of opportunity. Maybe studying an English course in Australia will help each student find a great opportunity of their own.
Australia is a multi-cultural country as people belonging to more that 130 nationalities live here. So you will enjoy a rich blend of everything from languages to cuisine to architecture. Thousands of international students choose Australia as their preferred location to pursue academics. There is lot to explore in this country apart from studying. There are the tropical wetlands of North Queensland, the Barrier Reef and the Sydney Opera House which is a man-made architectural icon. There are also several reputed English schools in Sydney which attract lot of foreign students.
If you study an English course in Australia, you will be at an advantage. The reason is that English is the predominant language which is spoken here. Therefore Australia provides a perfect testing ground for students who want to learn English. Here you will find a wide range of educational institutions. Overseas students find the friendly and open learning environment of these institutions very favorable.
Under the Australian education system you will get different types of courses. These are all world class courses which are globally recognized. Many international students, particularly from South East Asia make Australia their first choice when it comes to studying English. Apart from the rich cultural diversity the safe and student-friendly environment of Australia is another plus point.
If you are planning to choose any of the English schools in Australia then you have got to know that the education system in Australia is standardized across the country. It is mandatory for all educational institutions to register under the Australian Education Board which also sets strict guidelines which these institutions have to adhere to. This helps to ensure highest standards, ethics and quality in Australian education system. Therefore studying in Australia will be your first step towards a bright future.
Study English in Australia TODAY!
If you want to take an English Course in Australia, please contact us!
Reasons for an English course in Australia
Why study at English Schools in Australia
Australia is regularly welcoming international students and new migrants into the country each year. With people from over 200 countries around the world calling the shores of Australia home, many of these having few or no English language skills. There is a huge need for educational institutes providing English language courses.
There are now many English Schools located across the country, in all of the major cities and in many suburban areas. As each new student is different there are many different courses to choose from. A lot of English Schools Australia students require a course to help them move into a main stream Australian University, or to help them in the Australian business world. Many students require a course to help them with their job prospects, there are also alot of migrants wishing to learn English just to help the 495,m get through every day life in a new country.
All English Schools in Australia offer a range of courses to suit different students needs. Research a school in your local area to see if it is right for you.
Language Schools Australia
If you want to enrol into an English Language School Australia, please contact us.
English Schools in Australia: English School Locations Australia
No matter when you want to visit a English school in Australia, duration and content can be optimally tailored to your individual needs. Go To Australia will provide you with individual offers at significantly reduced prices for single and group bookings.
Where can you study English in Australia?
Where to study English in Australia
The schools set up to equip with English courses in Australia are the best to suit one with all updated features and facilities which can meet the demands of the growing aspects. One gets the help of the most eminent teachers who helps the learners to develop the skills of communication at a very faster rate through the designed English courses in Australia. They are not only subjected to the primary methods of teaching, in fact, are being updated with all advanced technology which develops a stronger interest in students to learn.
Students here enjoy very comfortable classrooms which are being situated at a beautiful surrounding providing larger motivation to them for a longer stay in Australia. There are numerous places from which the learners can choose the most suitable place for English courses in Australia. Out of all the best places, Melbourne is definitely the most desirable place for all. Melbourne is the second largest city in Australia so has got a lot of importance to itself. One willing to learn English in Melbourne is definitely choosing the best institution of ESL at Australia no doubt the others are also good but here there's much more in the package.
Students who have chosen to learn English in Melbourne are being subjected to the most technological methods of teaching, with the institution being located at a very suitable location connected to all major places at the same time the students get free surfing of the net and are also able to watch visual displays, they are being provided to meet with students who have already excelled after they decided to learn English in Melbourne. All this creates greater motivation to the students along with the best teaching staffs to help them.
With the numerous seaside destinations and wilderness surroundings of the outback, it's no wonder Australia draws international students for language learning.
Whether your destination is Adelaide, Brisbane, Darwin, Sydney, Perth, Melbourne or Canberra, or one of the many places in between, there is an abundance of language schools.
There are large international organisations with language centres worldwide, local TAFE colleges offer language courses, independent schools, international schools and universities all seeking to cater for a variety of learning needs and offering high-quality English language courses.
What differentiates the schools is the 'package' and your choice will depend on your needs or end need, the experience you are seeking and price you are prepared to pay.
Many schools cater for individuals and groups, offer part-time/full-time study options, can organise intensive blocks of classes or longer courses. The language studies themselves can focus on general English, business English, specific skills such as conversation or additional writing.
Some schools are able to teach courses that lead to external examinations such as Cambridge, PET or IELTS exams. Other schools will follow their own syllabus in relation to a core language textbook and the courses are typically a combination of English grammar, the introduction of new language and vocabulary, comprehension, listening, oral, reading and writing skills.
Many language schools are affiliated with or run affiliation programs with Universities, and course taken at the school can also be university preparation courses and entrance exams.
Whilst structured learning is done within the classroom, there is plenty of language rich experiences to be had in real life at home-stays. Lodging with an Australian family, as well as going on day trips, participating in the schools extra activities and layed-on cultural events is sure to lead to greater language learning and an enjoyable stay in the land down-under.
Top Tips: Seek schools that are accredited and meet international regulations.
Hope this review on the English courses at Australia will give the students the best possible suggestion to choose from huge lists and will also ensure them of the facilities as well as the new doors which gets opened up through this courses.
Contact us for more information!
Learn English Australia Application
If you want to Study English in Australia, please contact us.
Here are just some of the English school locations in Australia that we offer!
English Courses Australia
There are many English course options to choose from in Australia
English Course Australia Information
General information
Students entering Australia on a student visa to undertake ELICOS studies are required to study full-time. There are generally no set entrance requirements for ELICOS study but applicants should always check with the institute they are wishing to attend. Tourists and visitors to Australia can also participate in ELICOS study during their visit using their tourist/visitor visa as long as the course is less then 12 weeks in duration. There are courses combining study and tourist activities specially designed for studying visitors. Full details on visa requirements for both study types can be found at the Department of Immigration and Multicultural and Indigenous Affairs (DIMIA) website at www.immi.gov.au .
English Course Australia Programs - English Courses in Australia - English Courses Australia
English Language Programs (ELP)
English Language Programs offer flexible and intensive language courses. These courses are designed to help you understand and be successful in tertiary study in Australia. The programs have a supervised self-study resource centre to help students improve individual language skills, a language laboratory to develop fluency in speaking and listening and a computer laboratory to enable students to access computer-based study programs. Students also have access to Internet and e-mail that form part of the courses.
EAP  English Course Australia
Student Visas are granted to international students only after they have acquired the Confirmation of Enrolment (CoE) from an institute in Australia. You may be given a visa where you need to study a couple of courses ? first, an English learning course and then, an academic course if you don?t meet the English language requirement of the institute but have the academic qualification, nevertheless. These courses are EAP courses.
English Course Australia for IELTS, Cambridge, and TOEFL tests
These English courses deal with English learning, such as mastering the art of speaking, listening, writing, and reading English. Once done, the English learning schools often help students to sit for the English testing exams, such as IELTS, Cambridge, and TOEFL.
You can also stay at secured and comfortable homestays. Interaction with the host family will also help you to master communication in English language.
Learn English Australia - If you want to take an English Course in Australia, please contact us!
English Tests in Australia
A range of tests to assess international student's English language ability are available in Australia. The main ones are:
International English Language Testing System ( IELTS)
This English test system is specifically designed to measure the level of ability in English of overseas students wishing to undertake further education in an English-speaking country. It is the only test accepted by the Department of Immigration and Multicultural and Indigenous Affairs for student visa purposes and is also used by most Australian education institutions. Students can choose between two IELTS modules: the Academic module (designed for students wanting to study at university level), and the General Training module (suited for candidates seeking entry into other courses). For more detailed information on IELTS visit their website at www.ielts.org .
Learn English Australia - If you want to Learn English in Australia, please contact our qualified team!
Test Of English as a Foreign Language (TOEFL)
TOEFL is designed to measure skills in North American English, generally for academic purposes. The test is widely accepted around the world and is offered via computer where possible, and by paper if computer access is not viable. More information can be found online at www.toefl.org .
Learn English Australia - If you want to Learn English in Australia, please contact our qualified team!
Cambridge English for Speakers of Other Languages (ESOL)
The Cambridge ESOL exams are known all over the world and are accepted by universities, employers and national education authorities in many countries as evidence of an adequate standard of English for admission to courses, or as part of course assessment. Visit the Cambridge ESOL website at www.cambridge-efl.org/index.html for more detailed information.
Learn English Australia - If you want to Learn English in Australia, please contact our qualified team!
Occupational English Test (OET)
The OET is specially designed to assess the English language skills of medical and health professionals who wish to study, work or migrate to Australia. It covers listening, reading, writing, and speaking ability. Further details can be found at oet.com.au .
The advantage in studying English in a country where English is the first language is you are surrounded by people speaking the language, giving you innumerable opportunities to practice your skills in practical situations, hear English spoken and 'absorb' the language.
Learn English Australia - If you want to Learn English in Australia, please contact our qualified team!
Test of English for International Communication (TOEIC)
The Test of English for International Communication (TOEIC) is an English language proficiency test for people whose native language is not English.
It measures the everyday English skills of people working in an international environment. The scores indicate how well people can communicate in English with others in business, commerce and industry.
The test does not require specialised knowledge or vocabulary beyond that of a person who uses English in everyday work activities. It is a two-hour multiple-choice test that consists of 200 questions divided into two sections: Listening and Reading.
TOEIC testing is available for General English students at completion of Level 3 (TOEIC Bridge test) and Level 6 (TOEIC test). The TOEIC Bridge test will give you a score report to tell you how well you are progressing. When you take the TOEIC Test, you can request a Certificate of Accomplishment.
If you request the Certificate at the time of applying for the test, you will save money.
Learn English Australia - If you want to Learn English in Australia, please contact our qualified team!
TESOL (Teaching English as a Foreign Language)
TESOL (sometimes also referred to as TEFL), means Teaching English as a Foreign Language and a TEFL certificate or TESOL certificate is the major ESL qualification required to teach English abroad.
Taking a TEFL certificate course or TESOL certificate course provides the opportunity to teach English overseas, travel and work around the world, to gain knowledge and experience of foreign cultures and languages and to embark upon a career in teaching.
Many English language students end up wishing to use their new language skills to help others either in their home country or in another country. A TESOL course is designed for students wishing to teach English over seas.
A TESOL course has higher entrance requirements, students wishing to undertake a TESOL course must have a minimum of intermediate level English skills, advanced language skills in desirable. Students must have strong communication skills and participate in classes. Eventually students will need to be able to teach a class themselves here they will learn the skills to stand in front of a class room and teach English. A TESOL course will have mock scenarios where a student will have to teach a class themselves, this helps to prepare a student for the reality of teaching work place.
To enrol in a TESOL course the student will need to undertake a speaking interview as well as demonstrate a high level of grammar, vocabulary and pronunciation skills. Courses are available at most English schools around Australia. After completion of the course a student will be tested, if the student successfully completes their Teaching Knowledge Test they will be awarded a certificate in TESOL.
Learn English Australia - If you want to Learn English in Australia, please contact our qualified team!
CELTA (Cambridge Certificate in English Language Teaching to Adults)
Awarded by the University of Cambridge, the CELTA is an internationally recognised qualification which enables successful candidates to work in institutions worldwide. The course is practical in nature and is strongly regarded by employers as providing sound, initial training.
Cambridge CELTA is offered in twenty countries and 100 different centres around the world. Each course is moderated by an external Assessor appointed by Cambridge University in the UK, ensuring high standards throughout the world.
Learn English Australia - If you want to take an English Course in Australia, please contact us!
English Course Costs Australia
English school fees Australia
If you want to Learn English in Australia here are some of the costs you will encounter.
Registration fee: about 100-250 A $
English course fees: about 150- 490 A $ per week
Material costs: 15 $ / week, flat rate 50-300 A $ depending on the duration of the course, or free of charge
Other Costs: flight, visa, Health insurance, accommodation and other costs of living (food, clothing, public transport, mobile charges, entertainment, etc.)
Study English Australia - If you want to Study English in Australia, please contact us.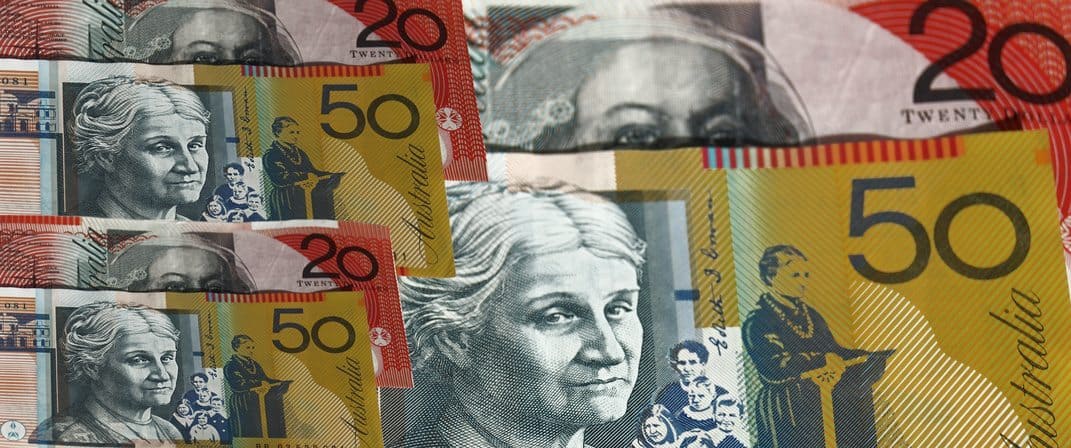 English for Australia Requirements
There are requirements that need to be meet to study in Australia. An English course in Australia can help you achieve these requirements.
English Requirements if you like to study in Australia
Australia to set nationwide English entry requirements for international students
Study English Australia - Nationwide Requirements
At the moment, Australian universities are able to set their own English standards and requirements to enter their programmes, which often leads to puzzled international students. Students are not sure what the minimum English requirements are and while some institutes have quite low standards, others set their standards ridiculously high.
Now the Australian government is thinking of a solution to those problems by setting the English requirements for Australian institutes to a standardized level.
Students will be able to prepare in better ways and English schools can adapt their programmes; that way it doesn't matter at which university or college a student wants to study after sitting for an English test, and students can be positive to have the right level of English at their hands.
At the moment it is not quite sure when these standards will be set and how high the required English levels will be. However, it is very likely that colleges and TAFEs won't require the same language level than universities.
Learn English Australia - Requirements
Requirements FAQ - Learn English in Australia
Study English in Australia FAQ
I'm worried that my English will be not good enough to write assignments and tests. Do you provide some assistance for international students?
Yes. WeE has an international student helpdesk where you can get information.
How long will I need to study to reach adequate English language levels?
There are six major categories of English language courses catering for all levels of proficiency from beginner to advanced. Full-time course duration generally ranges from 4 to 48 weeks and students can enrol at any time during the year.
Study English Australia - Contact us

If you want to Study English in Australia, please contact us.
Learn English Australia - English Test Australia
English Pre-Course Test Australia
Our general pre-course test is now available for prospective students to complete online. This test is required for students wishing to:
Enrol into courses which require a minimum level, including our Academic English, IELTS Exam Preparation and General + Business English courses.
Confirm their required study length from their current level to their target level (in particular in the case of planning further studies).
Sign up for one of our Premium English courses (which include 1-1 lessons) to help us customise the tuition to the clients' needs
Study English Australia Application
If you want to Study English in Australia, please contact us.