English School Townsville - English Language School Townsville
English Schools in Townsville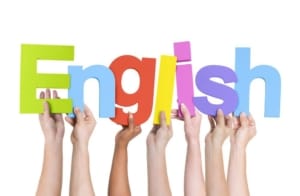 Welcome to the English Schools Worldwide directory of English language schools and ELICOS programs in Townsville, Australia.
Located in the 'dry' tropics, Townsville is one of Australia's largest regional cities with a population of over 150,000 people. Townsville is on the north-eastern part of Queensland, Australia. It is close to the central part of the Great Barrier Reef. Townsville is perceived to be the unofficial capital of North Queensland. Places to see include The Strand, Riverway, Reef HQ and Magnetic Island.
The English Schools in Townsville that we represent offer students ESL/EFL courses at all levels including, Cambridge examination preparation, TOEIC, TOEFL, IELTS, High School and University preparations, work experience and teacher training courses.
Our Free Services for International Students Includes:
Direction and assistance on how to apply for the appropriate English course in Townsville that will help you meet your education goals
Correct information in regards to English language tests in Townsville
Assistance with all your application forms including both translations of appropriate documentation and certified copies and submissions
Continued on the ground support after we have submitted the appropriate application to the Townsville English school of your choice.
Support with student visa issues that may eventuate like: application, extension and the renewal of visas
Airline travel information that is appropriate to your need
Student Accommodations
Correct information about what life is like in Australia: OSHC, banking, transportation, and student discounts
Apply to Study English in Townsville
Please fill out the form below and one of our English School Townsville experts will be in touch shortly