Work Australia with Go To Australia. Find out how to Work in Australia. Our Experts advice on working in Australia.
Registered Migration Agents answer your questions about a work permit for Australia.
Work in Australia - Students
Working in Australia and Student Visa Conditions - Student Visa holders can work up to 20 hours / week.
There are certain conditions which must be met for a student to work their 20 hours in Australia. Students can not commence work until they have started their course. It only allows 20 hours of work a week, but full time during holidays.

Type of work for international students
As students can only work part time or casual hours most of the work available is in shops, retail and hospitality as the hours are flexible. Generally the pay is not high and it will depend on age and experience. Many students decide to work as a tutor for students learning their native language. Tutoring work tends to pay higher how ever job opportunities are not high.
Click here for more information about Student Visa conditions...

Tax Returns
Students will need to apply for a Tax File Number through the Australian Taxation Office before commencing any paid employment. Tax will be taken out of any pay earned and can be claimed back at the end of each financial year along with any other work related expenses. Each financial year Tax File Number holders must complete and lodge a Tax Return, this states what money has been earned and from where as well as how much either the tax office owes the tax payer or how much the tax payer owes the tax office.
Any tax owed to the payee will be paid within 14 days unless there is a problem which needs to be resolved, in this case the tax office will contact the person involved.

Superannuation
Any one who is paid $450 a month is eligible for superannuation, this is where a percentage of paid tax goes into a superannuation account which is applied for as an individual or through the place of work. Superannuation is a retirement fund, any money placed in this account can not be withdrawn unless in the case of an emergency or retirement.
There are many superannuation providers in Australia to choose from.

Finding Work
There are many ways to look for a job, alot of students hand out resumes directly to employment options. If looking for advertisements local newspapers, and web sites advertise available jobs regularly. Websites such as www.seek.com.au and www.careerone.com.au allow job applicants to apply for positions directly through their website.
Always when applying for a job ensure that the resume and cover letter are truthful and made out with good English. In the resume include all the applicants contact details, name, educational history, employment history as well as several references which can be contacted by phone. Both a covering letter, resume and any copies of qualifications should be sent to the advertiser.
Do not include in the resume, details such as height, weight, marital status or religion. A photo of ones self is not necessary, and never state how much the applicant is wanting to be paid.
If an advertiser is interested in an applicant they will call and ask for an interview, this will generally be at the place of work so the applicant can see where they would be working and what they would be doing first hand. Always dress appropriately and be prepared, the interview is when the potential employer will decide whether or not the applicant would work well with their team. If English is the applicants second language, make sure to listen carefully and be overly prepared.
Usually after an interview the advertiser will let them no whether or not they have been successful, at times they may ask them back for a second interview or say they will call them and let them no whether they have been successful.

Your rights and responsibilities in the work place
The main responsibility for student visa holders is to make sure they do not work more then 20 hours a week, they must make sure their employer understands this as there are penalties for working more then the aloud amount.

Pay
Always check that the student is being paid a minimum of award wage. Pay must be made on a regular basis meaning fortnightly or monthly at the most. Ensure money is paid into a bank account and not in cash. After the pay period be sure the employer has provided a pay slip which has on it all the employers details, pay amount, tax and superannuation details stated on it. The pay slips will help when lodging a tax return at a later date.

Shifts
An employer will let the employee no of what shifts they are to work, it is the employee's responsibility to turn up on time and work the desired shift. Let the employer no at the interview time what shifts they can and can not work due to study commitments.

Ending your employment
Ending employment is simple enough but the employee must provide enough notice, both parties must give at least 2 to 3 weeks notice when choosing to end employment.
Employers are not aloud to end employment on grounds of race, gender, disability, religion or ethnicity. If an employer does this there are rights to contact the Workplace Ombudsman to discuss rights and further action.
The best time to seek work abroad and to prepare for an international career is while you are a student or soon after graduation.
You may be considering an overseas work experience for many reasons: an adventure, a chance to gain in-depth knowledge of another culture and of yourself, an inexpensive way to improve your english language proficiency, or as preparation for an international career.
Don't miss your chance! Send us your resume. Get informations about how to apply for internships and skilled jobs (for international students and interns only).
Work in Australia
Work in Australia service - Free job seeker support
Work/Employment support (working holidays, job search, students, special needs)
Options on how to stay legally longer in Australia.
Immigration support (visas, customs/quarantine, resources) by registered immigration lawyers.
Cost-free flight from Australia to New Zealand through studying English courses over 20 weeks in both locations.
Infos about internships and work experience in Australia and free work placements for students with writing and internet skills. Tell us your travel experiences!
Information and counselling before and during your stay in Australia on education (overview on education, English, schools, vocational training, higher education, other programs/bridging programs, scholarships and internships) in cooperation with accredited educational providers.
Up-to-date information and guidance about how to apply at an Australian institution (Education apply online). On-going support after an application has been submitted
Free approved translations and certifications of documents by registered translators resp. JP's and on-line distribution of materials and brochures for prospective international students or interns.
Meeting people: Join our Australia forum, book tours to travel with others.
Information on numerous student privileges (public carrier, theatre, museum...)
Other relocation services (tax file number, open bank account, mobile phone rentals, insurance, business brokerage, translation documents, translation websites).
Information about life in Australia, meeting people, money, electricity/water, essential information, special needs, health, safety
Travel arrangements (international and domestic) incl. Car/caravan rentals, flights, cruises, tours, national parks, car auctions/sales, public transport and on-arrival services
Accommodation assistance (e.g. backpackers/hostels, houses/flats, guesthouses, home/farmstay, hotels/motels, motorhomes, caravans, resorts, apartments, uni accommodation)
Emergency contact via email for you, your friends and family.
On-Arrival Service (Airport pickup if required, accommodation, student support)
Dedicated personal contact during your stay in Australia
Do you like to work from home or while traveling? Do you have writing skills or internet experience? Then apply for a job with us!
Work in Australia - Recruitment Australia
Work permits in Australia
It is important to have obtained in advance the correct visa that gives you the right to work in Australia. There are various categories of entry visa. For each category a different point system is used. To obtain a migration visa and work permit, applicants need to accumulate a certain number of points before they are considered. Points are awarded based on employability skills, age and language skills.
The application procedure in Australia

Questions are usually very direct. For example, 'What makes you the best candidate for this job?' Panel interviews with approximately three people are very common in the Australian application procedure. Concentrate on your future rather than on your past achievements.
Writing a resume in Australia
The Australian CV is more commonly called a resume. The key focus of your resume should be to persuade the employer to invite you for an interview. Therefore your résumé is a marketing tool, which should be adapted to the market in which you intend to use it. Your resume should be typed and be no more than two to three pages in length. Photos are generally not required with a resume in Australia.
The application letter in Australia
Key words in writing your Australian application letter are 'precise', 'positive' and 'honest'. Try to grab the employer's interest with the first paragraph of your letter. Emphasize what you have to offer to the employer by quoting examples. Foreign candidates should stress how they can add value or contribute to the workplace in Australia.
Do's and don'ts in Australia
Do
Look interested – ask questions.
Find out beforehand about the position and the organization.
Ask if you don't understand the question you have been asked.
Think in advance about questions that may be asked.
 Provide examples to illustrate your achievements.
Don't
Be surprised to receive an entrance test before an interview.
Criticize Australia.
Be showy and pushy when answering questions.
Sit until invited to do so.
Criticize former employers.
Go over the top – stay calm and stick to the facts.
Management culture in Australia
Australian organizations have a flat structure characterized by words like 'common sense' and 'equality'. Before reaching a decision, different specialists' opinions are usually heard. Australians are extremely positive people – negativity in any form is not accepted during negotiations. Meetings start often with some informal small talk.  Australians take punctuality seriously. In business, personal relations are very important.
For more information on employment in Australia, contact one of our Australia experts to receive your individeual work in Australia guide.  It's all you need to make that first successful step abroad!
If you are looking at living and working in Australia permanently, you can complete a free visa assessment with an immigration agent.
Work in Australia - Student Visa
Students visiting Australia on a Student visa are allowed to work during off-study hours with certain conditions. You can work for 40 hours per fortnight if you have started attending a course. During the period when you are not-of-session or on a semester holiday, you can work for unlimited hours. Voluntary workers or students studying PG courses under subclass 574 can work for unlimited hours. We provide you with part-time jobs, where you can work as Demi Pair, Au Pair, or writers.
Don't forget to get back to our student adviser in case you plan to file applications for getting your Student visa.
Work Abroad Australia - Working Holiday Visa
Working Holiday Makers can work in Australia on a Working Holiday visa. In Australia this visa is granted to youngsters between 18-to-30 year. Visitors from Argentina, Bangladesh, Chile, Indonesia, Malaysia, Thailand, Turkey and the USA are provided with subclass 462 visas while those from Europe, Canada, Hong Kong, Japan, South Korea, and Taiwan are provided with subclass 417. Both categories allow visitors to either work for a maximum of 6 months for the same employer or study for not-more-than 4 months. Initially, the visa is valid for a year but, however some Working Holiday Makers can get an extension for one more year if they work in regional Australia.
If you are planning to visit Australia on Working Holiday visa, contact us as we can help you in successfully applying for a suitable course, internship or Demi Pair program.
We offer free, comprehensive, expert, friendly advice.
Whatever you want to study, we can help you do it.
International Student Jobs in Australia and Careers, Internships Abroad, ALL kind of studies such as short-term courses for backpackers, teaching degrees, learning at English schools in Australia, Volunteer Work Abroad ... bachelors degree in popular courses such as marine biology, a short course in photography, a masters degree in marketing management...training to be a jackeroo in the Australian outback ... learn to be a skydiving instructor, a corporate internship in Sydney, Australia?
If you can't see what you're looking for on our site, don't assume it doesn't exist. Just email us with your details and what you want to do, and we'll try to find it.
Working in Australia while traveling
Being on tour in Australia requires a visa. It is often known as a tourist visa. When one is on a tourist visa, they are not allowed to work for pay. Voluntary work or programs can go on as long as the organization being worked for has been registered. If one is caught breaching these conditions, they may be expelled immediately from the country and the ban may go even for three years. This is the situation as such in Australia. You can Wwoof or work as Au Pair or Pet Sitter for free accommodation and food in Australia.
If a person is given a WHM visa, they are allowed to work in the country. However, this employment is most of the time temporary. Casual work is usually available during the peak of tourism seasons. In Australia, there are places that are famed for their great offers in casual jobs during this season. Examples are: Cairns, Queensland and Alice Springs.
Although working in a foreign country may be difficult, some people get lucky from time to time. Some travelers find themselves working for hostels as cleaners or receptionists. These hostel jobs often provide their workers with free accommodation. However in some places these jobs are being entrusted to locally based citizens.
Other examples of common casual employment are; factory work, internet jobs, bar work, journalism jobs, nanny jobs, jillaroo jobs, internships, other casual labour jobs or even collecting for charities. If a person has been trained and is qualified in the fields of nursing, computers, teaching or secretarial skills, they are allowed to register themselves with a relevant agency so that they can seek employment.
How to find work in Australia?
Looking for work in Australia
Australia has an abundance of jobs that are suitable for anyone with a diversity of skills and experience. It is important to find a job that suits you. There are a lot of people and companies out there willing to help you find a job.
Australian Government owned Centrelink is a wonderful place to start. They receive a lot of requests from people visiting or moving to Australia and can assist in any way. Centrelink has a range of different services to suit every person. Since it is government based, they are very particular and require a lot of corresponding information and documents. However when you contact them, they will tell you what you will need to bring.
There are many recruitment agencies that can help you getting a job. Many specialize in different fields such as administration, media, construction and hospitality, Au Pair. It is important to search for an agency that covers your line of work. If you are not sure, what you would like to do when you get to Australia, you can always go to any agency.
The Salvation Army is a wonderful organization that helps its client's gets jobs; assist with food, transport and clothes coupons.
When you are searching for jobs, there are many sources to choose from. Check your local newspaper for the job section. Many of the jobs advertised are usually not found on the internet. Also try and apply to a job the day it appeared in the newspaper. It looks great to the employer and makes you look keen. Plus, you are ahead of many applications to come.
The internet is another great source to look for jobs. There are many great Australian job seeker companies that have new and up to date jobs appear every day. Seek, My Career and Career One are the prominent ones to choose. Also many recruitment agencies have their jobs listed on their websites so make sure you check them out too.
The most important and constructive method of finding a job is usually word of mouth or networking. You might have contacts already in Australia who can help in getting you a job.
Looking for work in Australia
Working in Australia sounds like an adventure to many people. However, it requires thorough preparation, starting with a successful application. For more detailed information read our job seeker services and consult an Australia expert.
Work in Australia - Free Services - We as assist you in finding working in Australia
TOP 10 Options how to Find Work in Australia
Australia has room to accommodate international students and backpackers looking for part-time work, work experience, and internships.
Popular ways to work in Australia:
Working with host families as Demi Pair, AU Pair, pet sitter, or house sitter for free accommodation.
Working part-time as social media coordinator and online writing jobs open a vista of web-based workmanship and allow you to work from home.
Language Schools offer the opportunity to learn language skills to apply for a job in Australia and help you to find employment. Apply now!
TAFE courses prepare you for the Australian workforce and offer unique work experience!
Working short-term as interns during holidays can help you learn practical skills. Internship programs helps you to develop your career.
Professional Year or SMIPA program for instance helps students earn points for permanent residency.
Working in seasonal assignments, such as fruit picking firms, winter ski events, packaging, wineries where you learn a different kind of task.
Working in special events, such as Australia Open, Australian Grand Prix, Etihad Stadium, and Spring Racing Carnival gives you the scope to enjoy city life during off-duty hours.
Working part-time on a Student visa in night clubs, cafes, resorts, theme parks, musical events gives you the opportunity to enjoy your work.
Working in off-semester jobs, such as a tutor for school kids, bartender, gardener, and sales person gives you the option of earning money and experience. Don't forget, checkout work is also common.
Ready to start working? ...Contact us for details on how to qualify for your student visa to study and work in Australia.
Our Work Australia Program offers travellers a working holiday in Oz made easy.
You can study, travel, and work in Australia and finance the trip. Choose where you live and work in Australia. Use our Network's Advice for job and accommodation leads, support or advice. Get information on Australia now!
Employment in Australia - Live & work in Australia - Who can seek employment in Australia?
Students
Enrolled students may be able to get a work visa which will enable them to work in Australia.
Working Holiday Maker

Working holiday makers can stay for 1 year in Australia while working and traveling in Australia. Please note with a working holiday visa you are unable to work for longer then 3 months with the same employer.
Skilled Independent Visa Holders
Australia is a growing economy with businesses expanding each year, the Australian Government is in constant search for skilled workers to fill various positions. With around 200 000 working visas offered between 2003 - 2006, now is a great time to come to Australia and find work. There is an extremely good chance of finding employment with the right visa and work qualifications:
Australian Government statistics shows that 89% of "Skilled Independent Visa Holders" obtain employment within six months and 92% within 1.5 years.
Questionnaire for General Migration to get free advice about Australian Permanent Residence, which allows you and your partner to work full-time in Australia
Types of Work in Australia
Work Australia - Types of Work in Australia
There are plenty of jobs for backpackers and students in Australia in short term (up to 3 months) and/or unskilled jobs.
Professional work is extremely limited, due to visa restrictions and is only available to people with relevant work experience, a very high level of English and a visa (special work visa for students) which allows you to work for a longer period for one employer.
Please get your work experience and references before applying for skilled work in Australia. We may help you with: free and paid internships or work from home to get your first Australian work experiences.
If you have experience with childcare, you may apply for our Au Pair Australia Program  to improve your English while attending an English Course and working parttime as an Au Pair for your host-family. You may save money for your accommodation and food while living with an Australian family.
Work Australia - Types of Work in Australia
Skills required when working in Australia
For many traveling over-seas to Australia or New Zealand, there are some differentiations in training, course qualifications, and general skills that are required for specific jobs in Australia and New Zealand, which are different from the same type of work from the country you were born in.
The following list of jobs is related to the type of work most over-seas travellers seek when travelling and working around Australia and New Zealand. The following list given is not as detailed as perhaps it might be, but it gives the most important information needed when applying for certain occupations here in Australia.
1. BARTENDING
Perhaps one of the most socially demanding jobs in the hospitality industry, but nevertheless, the money is great, and in most places overseas travelers are not taxed the full 29%, which is great for those looking to save while travelling from one place to another.
SKILLS REQUIRED
Fluency in local language (English)
Good communication skills
Some places, particularly NSW require the following qualification RSA (Responsible Service of Alcohol), which can be obtained from attending a one-day course at any recognized training centre in your local area.
Numeric skills
2. WAIT-PERSON
This type of job is also part of the hospitality sector, and can also be a very demanding and stressful job socially. Your wage can be very good, but you will be taxed the full 29% rate as a non-Australian resident working in Australia.
SKILLS REQUIRED
Fluency in local language
Good communication skills
Coordination- necessary when required to carry three plates or more, or a large tray of drinks.
Some places also require that you have the necessary qualification in coffee-making, entitled 'barista' experience. This cert is also a one-day course and can be obtained from any training centre in your locality.
Numeric skills
3. LABOURING
Many people traveling overseas to Australia come already with a trade, such as painter and decorator, electrician, welder, mechanic, farmer etc. But for those who do not have a qualification in a specific trade, will be able to find work as a general hand, or labourer on a building site. Duties include moving bricks, painting, drilling, digging holes etc.
SKILLS REQUIRED
Physical strength
Some previous knowledge of building or carpentry etc will be seen as an advantage but as mentioned afore, a certified qualification is not mandatory.
4. NANNY
This job involves great attention and care of another person's child or children, on a regular basis, for a specific amount of time and wage. Often this position requires that you will be able to attend to light housework duties such as ironing, cleaning, washing etc. It may also require you to live in house with your prospective employers.
SKILS REQUIRED
Necessary qualification either cert, diploma or university degree competed in any field relating to child-care, first aid, teaching etc.
Previous and excellent experience looking after children.
5. OFFICE TEMP/ADMINISTRATION/RECEPTION
Office temps in Australia are a vital necessity to large companies, particularly receptionists; often companies find it difficult for such positions to be filled on a short-term basis. Roles are also widely available in call-centres across Australia.
SKILLS REQUIRED
ICDL or ECDL or any relevant computer certificate or diploma
Typing skills, approx 50-55wds per minute
Some places require that you have attained MYOB cert, which ensure the privacy and security of an individual company while you are working for them.
Excellent organization skills and the ability to multi-task is advantageous
6. TEACHING
This role is also a very important and much required position to fill in Australia at the moment. Whether it is full-time teaching, relief teaching, tutoring, TEFL etc, it is an ever-growing industry.
SKILLS REQUIRED
For teaching in any state, either at kindergarten or high school, a relevant BA degree in any subject and H-Dip in Education, are mandatory requirements.
Teaching English to foreigners (TEFL) or tutoring, it is possible to obtain a position if you only have BA in a particular subject.
Travel and Work in Australia
Finding Seasonal Work in Australia
There is a wide variety of seasonal work available in Australia. Depending on what parts of Australia you may want to visit or where you want to study in Australia you may want to look at what particular type of work that is available at what time of year. This may help you to plan your travels or when to look for work.
As mentioned the Summer/Christmas vacation time in Australia is when just about everyone heads to the beach. This is the peak time of year for employment at all the beachside locations such as the Gold Coast, the Sunshine Coast, Rainbow Beach, Hervey Bay, Fraser Island, the Whitsundays, Cairns, Byron Bay, Crescent Head, Lennox, Angourie, Port Macquarie, Portsea, Sorrento, Torquay, Anglesea, Margaret River and just about any seaside town or resort anywhere in Australia. You will find employment in any of these places at amusement attractions (usually found at the larger locations such as the Gold Coast) or in the hospitality industry (everything from bar and kitchen work through to cleaning).
The snow season in Australia starts the first week in June and usually lasts until early October (depending on the snow). All the major ski fields are located in Victoria and New South Wales these are Falls Creek, Hotham, Mt Buller, Perisher and Thredbo. If you have any experience with operating snow ploughs, snow machines, ski lifts, ski instruction or resort work in general (bar, kitchen, waiting, cleaning etc.) you will have no trouble finding employment at these places during the season.
Suitable employment in Australia for overseas travellers and students.
There is a wide variety of work in Australia available to overseas travellers and students.  It would be just about impossible to list all of the available work and job types that are available but I will do my best to try and list the more prevalent and suitable positions available.
There are great many businesses that are always looking for temporary office staff. These positions can range from administrative and clerical, accounting, legal and marketing to IT, media and web design. There are numerous websites specifically advertising these positions and a lot of businesses actually request overseas travellers and students to apply for vacancies.
The hospitality industry is a great employer of travellers and students in Australia. While many areas of Australia have a busy tourist and holidaymaker trade all year round many areas are seasonal. Major tourist destinations such as the Gold Coast, Sunshine Coast, Alice Springs, Cairns and Whitsundays are fairly busy all of the year (although they also have busier times) all states and areas do have their own tourist 'hot spots'.
Weather and vacations will play a major role in the amount of tourist trade these areas experience. The busiest time for all holiday areas in Australia is November through to about mid February. This period incorporates the Australian Summer season, Christmas and the longest school vacation. This is when Australian hotels, restaurants, clubs and resorts are at their busiest and therefore searching for their greatest amount of staff.
Seasonal work in Australia such as fruit picking, harvesting and other types of farm work is greatly accessible to travellers and students.
Farm work and fruit picking is very physical. You must be fit and prepared to get sweaty and dirty.
There are many positive aspects to seasonal work in Australia. There is a certain amount freedom that comes with work on Australian farms and orchards. Most work is performed outdoors and can be very good for your health and overall fitness and wellbeing. You get to experience some very beautiful parts of Australia and meet a variety of different people.
Some fruit picking jobs are payed by the hour, but generally farmers pay you for what you have picked. For example some will pay you by the container you fill or box that you pack etc. You are usually paid on a weekly basis.
Quite often when you begin you won't make much money and wonder if all the hard physical labour is worthwhile. With a bit of practice, however, you can become quite proficient and earn good money every day.
In some areas you may be offered accommodation sometimes meals as well. The cost of these may or may not be deducted from your wages and if they are for the most part you will find the charges very reasonable.
If you can drive machinery, are mechanical or have an agricultural background you will find it very easy to pick up this type of work.
Seasonal work is not limited to fruit and vegetable picking or farm work in general but can extend to work as exotic as pearling.
Special Work in Australia Programs
GE + OZ farm - The Australian experience of a lifetime...
Study English and experience the real Australia while earning money.
IIA presents the English OZ Farm-work Package.
Students interested in learning English and having the true Australian experience now have the opportunity to do both when enrolling at IIA. The English OZ Program is designed to make the most of your time in Australia without having to organise everything yourself.
8 weeks General English (minimum) + Farm Training (5days) + Job
Total Course Price: $3100 ($100 textbook deposit fully refundable)

We DO NOT associate with fruit picking farms because it is difficult to save money and the work is very boring and repetitive.
We are always available for contact, even after you start your job.
Objective
Program
Improve English
(Minimum 8 weeks)

General English +Optional classes (Writing, Grammar, Pronunciation workshop etc.)

2 hours of extra, specialised workshops and tutorials

Access to all student facilities(e.g. resource centre, student kitchen, recreation area etc.)

Access to all student activities(e.g. Pub Nights, Talk Shops, Job Workshops etc.)

Access to student counselling/consultation

Complete farm work and training course (5 days)

Learn off-road motor bike riding, tractor driving and operating, horse riding, cattle work on horseback and in the yards, fencing, chain saw operation, farm and outback safety and much more.

Pick-up from Gympie bus station

5 days of training in farm-work skills

Provision of required paperwork

Assistance in purchasing appropriate shoes, torches, pocket knives etc.

Provision of shirt, hat and water bottle

Work and earn money on a farm

Minimum wage : from $350 + Aussie style food and Accommodation

Work with Australians & make international friends

Second working holiday visa applicable
Information about Working in Australia
More about Working in Australia
Working in Australia: international students are given Student Visas to study in Australia by DIAC. Find part-time work, internship, and post-study work options to work in Australia. Working in Australia is easy and fun, especially if you are ready to give some time for it. Find out how to get useful jobs while studying in Australia.
Working in Australia Students - Working on a Student Visa
Working as an International Student in Australia
As an International student you are allowed to work up to 20 a week and no more.  This is just a package deal that comes with your student visa and being considered an international student.
However just because you are an international student doesn't mean the Australian rules and responsibilities do not apply to you, so here is what you should know:

Working in Australia
Your student visa now allows you to work up to 20 hours a week. This qualifies as all the paid, volunteer or unpaid work you do will be added up to the 20 hours you can work.
While waiting to receive your permission here are some rules that cannot be broken:
You cannot begin working till you have begun your classes and school has started.
You can only work up to 20 hours a week while your are also in school, if school is out, visit the website for more information. Again it includes the work you get paid for, volunteer or unpaid word.
During the holidays and when courses are in session, you can work unlimited hours.
And remember your visa needs to be active and working correctly, not surpassing the expiration date.
Types of work you can get as an international students
Usually as an International student's you can find work in retail, hospitality and administration work. Your total payment for the week depends on the job and what are the tasks you are performing. Students have also used this opportunity to tutor, where you can earn up to $40 dollars an hour, according to the Australian government guide for students, teach a language that you know or tutor on classes that people are interested in taking.
But remember school and your education should always come first. This is the extra time you have that you can take a job and earn some extra money on the side, but always try to find the balance between work and your education. You did after all come to Australia for the education.

Tax returns
How can this affect you?  You should obtain a Tax File Number (TFN) from the Australian Taxation office (ATO) if you are going to work in Australia first.  And You may need to open up a TFN bank account.  If you visit their website you can apply and fill out the forms on the ATO website or any Australian post office can help you with further details. You need to give your full name, current address and date of birth.  Your date of arrival in Australia, current overseas passport with permit, proof of enrolment, like a student card or the Confirmation of Enrolment issued by your institution.  You will need to place an income tax return, through a registered tax agent or by completing it yourself, check the website for more information, like e-tax online and with in 14 days you can have all the paperwork in order and you just wait now for it to be completed. The official website where you can find more information is www.ato.gov.au or the phone them at 13 2861.
Superannuation
Here is how this work, lets say you are working in Australia as an international student, and you get paid $450 or more in a month you may be entitled to superannuation. In Australia it is required by law to pay money into your superannuation or retirement saving account due to the fact that you make more than the $450 a month. Like a saving plan, that will set away money.
Your employer will most likely talk this over with you or you with your employer to come to a deal that when the money will be pulled out to be place where and how can you get  it there afterwards,  you can visit www.ato.gov.au for more information.
Some people may be entitled to receive entailment when you permanently leave Australia, you can apply for the Superannuation payment on the ATO website.

Finding work as an international student
You can find job opportunities on the web like www.seek.com.au, through world wide known websites and search with key words and the regional or local newspapers also have job adds.  Your institution can be of great help to help you find work too, counselors, friends, just passing along the word and leaving your resumes at business that later on might be interested in hiring you as their employee.

Applying for a job
Once you find an advertisement for a job that you want to apply for you will probably need to submit a resume, also known as a Curriculum Vitae or CV, any of which all mean resume.  Your resume is to sell your skills and your knowledge, your past experience as in working and with education in details.
While it might take you a few hours' even days if you want it perfect, to the detail with no mistake, it usually just passes through the employers hand in seconds and if nothing stands out it might just be placed down again, you want to make sure:
You organize your resume in a logical order.  Place your personal details and contact information first, then your work history (most recent to first job), education and skills.  You also might like to include a section on your hobbies or interest if you feel it's appropriate.  You can add additional languages that you know, skills that you have picked up, certificates that's worth knowing about, clubs or honors you have received if for the application is important to point it out.
Use heading for each section so that the employer can quickly locate the information they are trying to look for like your name, address, telephone number etc.
Make sure you provide enough details to assure that the employer has a list of the skills that you believe is important.  You can go into more detail in the interview.  Make sure you submit your resume by the advertised deadline, shows that you are punctual. Submit everything you were asked for and provide a cover letter, selling yourself and what you are looking for as well as a list of references of people that can provide what a well employee you will be.
Listing references can be quite not so easy if you do not know anyone well enough in Australia but you can always explain your situation and list people that you have worked for before and various ways that person can get in touch with them, email, telephone number etc. be creative.
If you are proving the original application, not a copy, make sure it looks clean, is not folded and is presentable.  Go simple with the letter Arial, verdana, times new roman, classic is always better.
What not to include in a resume
Just review your resume and make sure that you don't have some information that you don't think is appropriate or that just shouldn't be on the resume, like:
Do not include information that really has no relevance, unless you're going out to be a model.  That would include information like your height, weight.  Nor include your marital status, religion, political views, how many children you have, this should hold no importance to your employer.
You do not have to include your age or birthday, it is not necessary.
You do not need to place a picture of yourself; there is no need for your employer to see you before hand that is why interviews are set up.
Do not discuss how much you like to be paid, any benefits you would like to receive on your resume, that will get discuss later on in the process.
Don't ever place information that is false, that is reason to not hire you.  Always place information that is true and that you can back it up with proof if needed.
The interviewIf your employer calls you to set up and interview, this is a very important step, you are at the middle point already, now you just need to make sure that the interview goes with flying colors.
Prepare yourself.  You look at yourself in the mirror as you practice questions that your employer might ask, such as where do you see yourself in 5 years from now? What assets do you believe you bring into this company? What makes you the ideal candid
ate for this position?  Its also important that again you read the qualifications the job is desiring, make sure you can do what the position is asking for as you can back it up by demonstrating it with your employer, if they are looking for a computer programmer, is ok to say, that you have worked on computers in the past and with such computer you executed the damages in a certain way, its ok to give examples of your past work in the area you are interviewing for.  Remember to stay calm, you can always expect a few nerves; but remain relax and you will perform at your best.  When the interview is in process make sure you listen to the question take a minute to gather your thoughts and respond, if you do not understand the question politely ask them if they can rephrase it.
Keep in mind that the interview is your time to promote yourself and discuss your skills more in details, let them know why they should handle you, what makes you so perfect for the position, be polite and friendly to the staff, the employer to everyone you may come across.
Consider your appearance to the interview, there is no need to buy new clothing, but make sure you dress neatly and you look presentable, this is the first time they will meet you and see you, first impressions count for a lot, go for basic colors too, black and white maybe a dash of color but also no need to dress orange and yellow with purple too.
Hopefully, your interview will be a success and you will be offered the job.  But if you are not, you can ask the employer for some feedback and the reasons why and next time you have improved them and you have a better chance.  Not getting the job is not the end of the world, there are many more opportunities where that one came from, and maybe this one just was not the one for you.
Your rights and responsibilities in the workplace as an international employee
As a student visa holder, you are permitted to work up to 20 hours a week, that is how the rules work, while studying in Australia.  Many international students find that part-time job is ideal, means you have time to study, keep on top of everything, projects, home work and gain some work experience too.   But don't think that just working 20 hours a week will be enough to rely on financially, is true Australia is not as expensive as in other locations but you always want to make sure you have more than what you need that is why to come to Australia with a good amount of money and use this money for some more basic everyday needs.  That you know you can afford, like food.
You have the same legal rights as any other employee, besides the fact you can only work 20 hours a week. Make sure you know your rights, you can get more information from the workplace Ombudsman at www.workplace.gov.au on you can call 1300 363 264.
Pay
You are entitled to receive at least the basic rate of pay that applies to your job; this is how they should get divided:
You get paid for the hours you worked.
They must pay you on a regular basis – casual and part – time workers are often paid either weekly or every two weeks.
The employer cannot assign you more work and tell you not to count it as worked hours.
Your pay slip must include your employer's information (including their Australian Business Number or ABN )the number of hours you are being paid for, the amount you have paid in income tax, your superannuation payment and how much you have been paid for this week.
You shouldn't have money taken out to your pay to cover anything that is the stores responsibility.
You should be paid for 'trial work' and any days or time that you enter and are working for the employer.
If you work on a public holiday, you may be entitled to be paid for the day; also you might get a higher rate of pay if you work on the weekends.
Keep tabs on your checks and pay stubs to make sure everything is in order.
The Australian government can provide more information.
Shifts at work
The time you spend at work, is what we call shift.
In your shift after working more than 5 hours straight you are entitled to your break.
You should start and finish your shift at the time that it was set out.   If you work extra hours, you should first have this approved by your manager or it was because he or she asked you if you could work these extra hours and if you cannot you just let them know, or if you must leave early also make sure its approve and you do not just leave with out say.
Starting a new job
Before you start working for a new employer, it is very important that you understand exactly what your duties are, what is expected of you and how much will you be getting paid in return, no question is not important and you should have all your questions and doubts cleared up in advance.  You should ask information on things like meal breaks, completing time sheets (the record where your hours are written down), what you can do if you cannot make it tow work etc.  As the Australian government points out these are very important factors, you need to know what exactly your tasks are.  Also the Ombudsman at www.wo.gov.au can help or by calling 1 300 363 264.  For other language the translation number is 131 450.
Ending your employment and saying goodbye
If you choose to end your employment you must give the appropriate notice (that varies; depending your job) and formally inform them of your intentions to leave.  You were given the opportunity to work at that place and is only fair to let them know that you are leaving. However, if your employer terminates your employment, they must do so for lawful reason. Not because of absence from work, due to illness or injury when you have a valid doctors note or any other excuse given to you that you feel is unfair, if that does occur and you need help contact the workplace ombudsman and if you were terminated is probably not best to ask for that persons reference and if you feel it was unfair and you have questions you can always ask for feedback and the reasons why.
Work permission when your course is not in session: If you are on break from your 'official' course and...
you are undertaking another CRICOS registered course, you may only work 20 hours per week (Example: You decided to do summer school because the points will be credited to your degree), however your 'official' course is seen to be in session => you you are only allowed to work up to 20 hours per week.
you are undertaking another CRICOS registered course, however the points will not be credited to your degree (Example: You are doing an English course over the summer) => you are allowed to work unrestricted until your course commences again, so obviously you are not seen to be studying towards the course for which you have your visa => you are allowed to work unrestricted until your course commences again.
you are doing a short course that is not CRICOS registered (Example: You are doing a pottery or yoga course), you are not seen to be formally studying towards the course for which you have your visa => you are allowed to work unrestricted until your formal course commences again
Work in Australia - Work Rights for Students
Students are commonly employed in retail, hospitality and administrative positions.  A better-paying alternative can sometimes be found as a tutor, in your field of study or native language.
We can help you to find work in Australia.

Finding a Job
The vast majority of jobs are advertised in newspapers and on employment websites.  Prospective employers will expect you to provide a Curriculum Vitae (CV) outlining your skills, education, work experience and a brief personal profile.  It is also standard practise to include a cover letter introducing yourself and describing your suitability for the advertised position.  You can obtain templates and advice on preparing your CV from employment websites.  Your institution's employment resource centre will be able to offer further guidance.
Taxation
If you plan to work you will require a Tax File Number (TFN). Application forms are available online from the Australian Taxation Office (ATO) website, or at Australia Post outlets. You will also be required to lodge an income tax return following the end of the financial year.  This can be done via a registered tax agent or directly through the ATO website.

Superannuation Benefits
Earnings above a certain amount may entitle you to superannuation payments from your employer. These are contributions towards your retirement which the Australian government holds in trust until your retirement. You may be eligible to withdraw these contributions when you return home after completing your studies.  Applications can be made via the ATO website.
How to work as student in Australia?
Your education consultant will support you in understanding your work rights as international student and even help you to gain work experience in Australia.
Working in Australia - International Students
Why you should work in Australia
Work Australia - International Students
Why study and work in Australia?
There are many reasons for international students to study abroad in Australia. Australia has so much to offer! Many international students study abroad in Australia to combine a top quality education with the famous Australian lifestyle which leaves a lasting impression and a one-in-a-lifetime experience.
Can I work in Australia?
You must apply for a student visa in order to work and study abroad in Australia. We can send you all necessary information.
Below are some general requirements you have to fulfill in order to study and work in Australia:
You must demonstrate ability to meet the financial capacity
You must show a satisfactory knowledge of English
You must possess a good character and healthy condition
You mustn't have outstanding debts to the Commonwealth of Australia
You must have an Overseas Student Health Cover (OSHC) that is accepted
You must genuinely show intentions to comply with visa conditions.
Receive free Student Services & Student Discounts
Working and student visa conditions
A Student Visa allows you to work in Australia, however there are conditions:
You can only work after you have started your course.
You can work up 20 hours a week, this includes volunteer work as well as paid work. However if you are doing work experience or if it related to your course, it does not count
You can work as many hours as you want when you are on holiday or when you are not doing your course

Tax returns
If you are working you should obtain a Tax File Number (TFN) from the Australian Taxation Office (ATO). You may also need a TFN to get a bank account. To apply,a  print out a form at the ATO website or fill in one at an Australia Post office. You will need to give your name, current address and date of birth. You may also need
to supply your arrival date, current overseas passport (with current entry permit), and proof of enrolment, which would be a student card or the Confirmation of Enrolment issued by your institution. If you are going to work in Australia you will have to lodge a tax return either yourself or by a tax agent. If you complete one yourself e-tax is the most efficient way to get a refund. Usually up to 14 days. You can download e-tax from the ATO website.
Can i work in Australia
WORK FOR INTERNATIONAL STUDENTS IN AUSTRALIA
Students and their dependants can apply for permission to work after their course commences, and are allowed to work up to 20 hours per week whilst the course is running.
During semester breaks you are allowed to work full-time with this visa. If a student is completing a Masters degree or a Doctorate family members have unrestricted work rights. To keep a student visa the student must maintain 80% attendance and fulfil course requirements.
Please note, Employers and Employing Agencies accept your application in many cases only if you
hold the correct Visa which gives you the right to work in Australia.
are already in the country
have the correct tax file number.
Please use these guidelines before making appointments with employment agencies and employers. AA Education Network can give you guidance on how to proceed most effectively.
Click here for more information about working as an international student...
The National Office of Overseas Skills Recognition (NOOSR) is an Australian Government organisation to assist Australian institutions to recognise qualifications from overseas. Often it is a process of weeks to get a response. AA Education Network will assist you to get the recognition you require as soon as possible.
We have personal experience to get the recognition you require and also provide you with a free counselling service. Australia has several recruitment companies world-wide that provide career counselling and can connect graduates with prospective employers. In many large corporations you will find in-house graduate recruitment services who will highly value graduates with international experiences.
As an international student you have the opportunity to attend returning-home seminars provided by Australian universities and higher education institutions that help you to find employment entry in your home country, including job search facilities.
Did you know that the skilled migration programme has been set up by the Australian Government to allow people with skills that are in demand to settle in Australia and contribute to the Australian economy?
International students with Australian qualifications make up approximately 50% of the applicants for the skilled migration programme. There is still high demand in occupations like information technology, nursing and accounting. In order to be admitted to this programme, you will need to pass a points test and satisfy basic requirements: a maximum age limit of 45, English language proficiency, post-secondary school qualifications or work experience relevant to your nominated occupation. If you hold Australian qualifications you will receive points in addition.
Post-study work visa
International students studying technical courses or job-ready courses at TAFEs and vocational institutes will soon be able to access the post-study work options as per changes indicated by the new government. The facility is expected to invite more students who want to genuinely study in the country.
Expected Changes in the Post-Study Work Options for International Students
Quite a number of international students are expected to get a Post-Study Work Visa as per recent changes expected to be made by the newly elected government. Although, the previous government setup the post-study work options, the visas were granted only to university students.
It is now anticipated that vocational students will be included in the list as well. The changes are sought because vocational students required work experience to build up a strong career. It is also felt that many international students came over to Australia to study a non-competitive course just to get the post-study work option benefit.
Post-Study Work Visa
The special visa was sanctioned as per Knight's recommendation some time back. The idea was to allow fresher from universities, especially Post Graduates and Graduates to get work experience after they completed their studies in Australia. As per the ruling, a Graduate completing studies from March 23 can get a visa to work for 2 years while a Post Graduate can get 4 years.
Need for a Change
There was a sharp decline in the enrolment at private vocational institutes and TAFEs as students did not get the opportunity to start work after they finished their studies – a prospect given to the university students. Competent students from the international market will now be roped in. The extension of the post-study work option will consequently boost the country's revenue earning from international education.
Plugging Unfair Advantage
Work rights were not given to the VET sector earlier as many exploited the option to stay permanently in Australia. For instance, foreigners took up a short course just to take up work rights and stay on in the country. There were institutes too, which created courses to invite migrants to Australia.
However, the present government has assured people that such practices will be blocked. Low level diplomas will not be now accepted by the immigration department. In short, unfair advantage of the benefits will be stopped.
It will also be seen that meritorious candidates are invited to take up courses that will be useful to the country's economy. These changes will reflect in the number of Student Visas granted to foreign students in the near future. The government also has plans make the job market more accessible to the international students who have graduated from Australian institutes.
Check with us from time to time on useful updates on Student Visas, especially if you are keen to take up vocational or university courses.
Working in Australia: Work Culture
Australian Colloquialisms
Even if you have a good command of the English language the Australian accent and use of slang and colloquialisms can make understanding a good many Australians difficult.
A part of communication in the Australian workplace is the use of slang or colloquialisms.
The use of slang can be varied depending on the workplace. In a place of manual work slang may be more widely used, as opposed to say an office setting.
There are so many forms of slang and colloquialisms used in Australia it absolutely impossible to list them here. There is rhyming slang, "my china plate" (my mate). There is the condensing of words or phrases, "Do you wanna" (do you want to). Grammar and pronunciation can be mixed, "Where's me car?" (where is my car?)
There are phrases used that seem to make no sense or have any bearing on the topic at hand. "No worries", "I reckon", "She'll be right" and "I'll give it a go" are some of these more widely used phrases.
There have been books written to help you decipher some of this mysterious language and there are websites available. If you don't understand, the best rule however, is to ask the speaker to explain. Most Australians will realise you are having trouble understanding what they mean and they will be happy to rephrase for you so that you do.
Australian work behaviour guide
In order to show your employer of your professionalism during your internship, it is important to know what is expected of you at the work place. You must be able to identify the appropriate and inappropriate behaviours at the work place in Australia.
Here are some tips to help you understand more about the work etiquettes in Australia:
Punctuality is critical.
Maintaining eye contact in meetings and during conversations is important.
Unnecessary physical contact or winking at women are not tolerated.
Giving gifts is not common practice in business. However a small gift such as wine, flowers or chocolate may be appropriate if you are invited to a person's home.
No littering.
No smoking inside the building. If in doubt, check with your manager or employer to find out where the appropriate place is for smoking.
Always wait for services by going to the back of a queue.
Hand shaking is appropriate when meeting and leaving people.
Speak with clear English.
Among professionals, exchanging business cards is common.
Honesty and brevity are appreciated.
Your opinions will be respected and you should respect other's opinions too. Australians are usually entertained by opinionated discussions.
Listen carefully to what others has to say, and ask politely if you are not able to understand something.
Sports and sightseeing are great topics for conversations.
Workplace Manners Australia
How will your first day go? Well, it will depend largely on your appointed work place, the people who work there, the kind of role you hold, and the attitude you have. It is normal to feel nervous because you will be in a different country, you will be meeting new people and you will be working in a new environment. You are probably getting more and more scared and nervous by reading this. Don't be!
Take a deep breath and check out some of the tips bellow, take note of them, be prepared, smile, and you will be just fine:
Be on time.
Dress yourself appropriated in a clean, smart, conservative and professional way.
Bring a notebook and record any information about your company in it, and also jot down any new information that you feel are important on the day. You can also use this as a log book or diary to record your day to day life as an intern. This will certainly be a valuable souvenir when you finish your work experience!
Bring a couple of pencils and pens.
Find out as much information as you can about your work place. For example find out the address and telephone number of the company and your responsible work experience coordinator, find out what the transportation is like to your work place and how you can get there safely. You should also find out what the company's mission statement is.
Bring a folder to place any documents you bring or receive.
Bring all required documents. You may be asked to bring originals or photocopies of your drivers license, passport and visa documents. You may also be asked to bring paper work that will need to be handed in to your work experience coordinator.
Bring some lunch and snacks.
Bring some cash. $30 should be enough to cover any extra expenses such as lunch or coffee with colleagues and transportation costs.
Bring your credit card and Eftpos. Bring these just to be safe.
Ask politely when you don't understand something.
Take initiative and offer your services.
Stay positive.
Don't forget! A SMILE will go a long way 🙂
Work in Australia: Working Hours in Australia
Working hours and regulations in Australia
Like anywhere in the world there are unscrupulous employers within Australia. Australians are renowned for being honest, fair-minded people but this rule does not always apply.
There are employers who would try to take advantage of travellers who they think might not be familiar with working conditions and rates of pay. Depending on how you are employed whether it be casually (you are payed an hourly rate but do not receive holiday pay or paid sick days) part time (you may not work a full working week but still receive pro rata holiday pay and paid sick days) or full time (full working week with maximum holiday pay and sick days allowance) will depend on the hourly rate of pay you receive.
While travelling and seeking work in Australia it would be wise to acquaint yourself with the correct rates of pay, hours of work and conditions and regulations governing the particular industry or area you might find yourself working in. Information can be found on various sites on the net.
A good site to refer to would be the Australian government Fair Work Australia website. No matter what the industry, whether it be hospitality (waiter, bartender, kitchen hand etc.) fruit picking (among the more popular type of work available to backpackers) or whatever, there are rules and regulations governing these work practices.
People may only work a certain length of time in one shift (usually 7 to 8 hours maximum). Also there must be breaks provided within this shift. There is usually (but not always) a short break provided in the early part of the shift, 15 to 20 minutes, traditionally known as a tea break (although you are not required to drink tea). Within every shift a meal break must be provided and usually lasts between ½ an hour to 1 hour.
Some businesses provide uniforms; all businesses must provide safe, comfortable working conditions. As mentioned it is a good idea to find out what obligations you have to your employer and what obligations your employer has for you before you commence employment.
If you are having difficulties in a workplace there are a number of avenues you can pursue. You can contact the work union that is associated with the particular area of work you are involved in.
You can also contact the Department of Workplace Relations or Go To Australia, a specialist agency that works for and acts on behalf of overseas students and travellers studying and working in Australia.
Dress Code while Working in Australia
It is important to dress appropriately for work. The dress code will vary depending on the type of job you do and the role you hold. However, generally speaking, if your company does not provide you with a set of uniforms and if they don't have a dress code, then it is probably best for you to dress cleanly and conservatively. In some companies, casual clothes such as jeans and t-shirts are also accepted. It is recommended to dress yourself formally in business attire for your first meeting if you don't already know what the dress codes are for your work place.
For men, if your company does not give you a specific outline of the company dress code, you are usually required to dress yourself in a dark coloured business suit with a tie. For women, if no dress codes are given, you should be ok by dressing yourself in business style dresses, pants, skirts and blouses.
Dress Codes when Working in Australia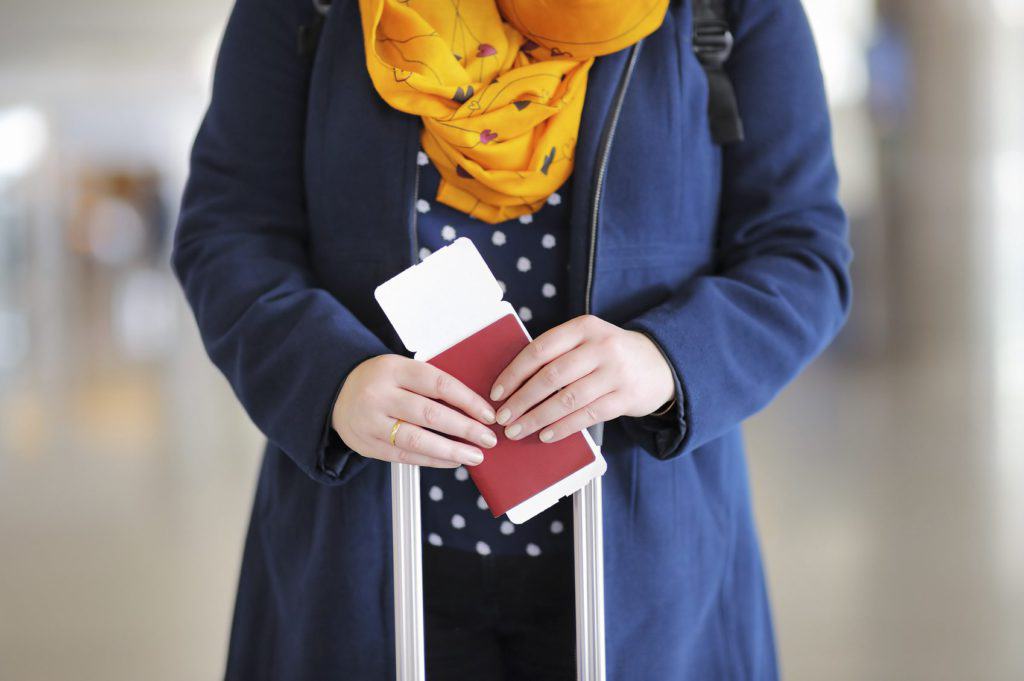 A lot of the dress codes in the Australian workplace are stipulated by Occupational Health and Safety requirements. For example nearly all construction sites and quite a large part of the industrial sector require workers to wear protective clothing, hard hats, and protective footwear. Quite often you will find other regulations such as the wearing of ear (hearing) muffs, or sunscreen etc.
A great many workplaces will require you to wear a uniform. Quite often this is provided. You would be expected to maintain this uniform and keep it in a neat and sound condition. In these circumstances, particularly when working with the public, your personal appearance (hair, teeth and general presentation) would also be expected to be maintained at a presentable level.
Generally, if you are not required to wear uniform or protective clothing, the accepted standard of dress worn in the Australian workforce would either be what is known as 'smart casual or the business suit.
Even though Australia has for the most part a warm to hot climate, business suits (for women and men) are worn on a regular basis especially in the financial world.
You would however find the greater majority of the workforce dressed in smart casual wear. That is either smart fashionable shorts or pants for men and women accompanied by smart casual shoes or sandals (many business places will only allow the wearing of closed toe shoes for health and safety reasons) and a smart casual top. Women may wear smart casual skirts or dresses.
As you can well imagine the standard of dress will vary greatly depending on the particular line of work you are involved in. If you are unsure about any aspects of the dress code in your job ask the management before it becomes a problem.
Indeed if you have any problems with any of the topics discussed or any other difficulties that may arise speak up and get some help. You will find that your workmates can usually help you but in most cases it is better to approach management to ensure you are getting the correct information.
You will find most people in Australia will be more than happy to provide you with information or point you in the right direction. A great many will go out of their way for you.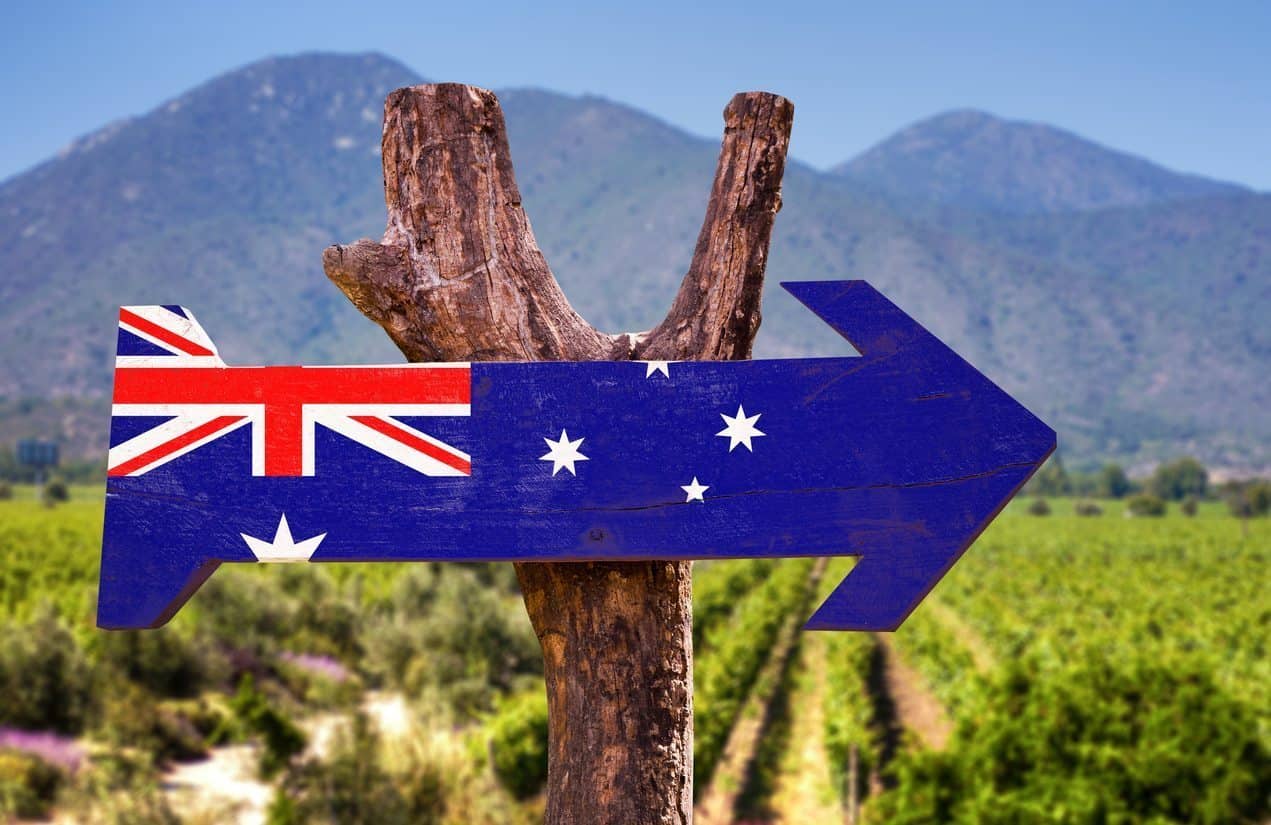 Work in Australia - Updates
Work in Australia 2018/2019
Employment Australia - Experiences
Employment Australia - Write about your Employment Australia Experience and get our free services!
The Study, Work & Travel Australia program will help you get the most out of your Australian working holiday or study in Australia adventure. Our advantage is about putting You First ' you go first every step of the way; from the minute you arrive until you head back home! You First means you get the best travel deals.
You get special offers on everything, from flights to discounts on school fees.
You First is about putting you at the front of the line, getting you in before the others, working while others try to find an internship and when it's time to travel, you get the best deals because you are recognized as being First.
Program Fee: 0, 00 AUD (You pay your airfare to/from Australia, travel insurance and visa or student fees)
Highlights: Immigration Services, Internships, Au Pair ... Flexibility to work and study anywhere in Australia! Typical jobs include work in hotels, restaurants, retail stores, call centers and offices. There is also plenty of fruit-picking work if you arrive at the right seasons. You can book everything what you need:
Airport pickup upon arrival in Australia and scenic transfer to hostel
Accommodation at the best hostel in town
Orientation session followed by social evening.
Discounts on travel products.
Luggage storage plus mail holding and forwarding service for 4 months ...
Work in Australia - News
Interested in working Abroad? Contact us! Work in Australia & New Zealand ... If you want to work abroad, it's always best to set something up before you go, when possible. If you don't have employment lined up then it's a good idea to have some money saved up to tide you over, just in case you don't find anything quickly enough when you get there.
Whether you want to work your way around Australia, or relocate to New Zealand, we've got something for you!
Receive all kinds of advice about Careers Services and Employment Job Centres. Some schools and colleges also have job clubs. If you're looking for employment as an international student or working traveller in Australia or New Zealand (or even in your home country!) you should check our current job offers! Send us your job application!
Contact our student services to find out about work permits, visas, benefits, and necessary qualifications!
If it's a permanent move you'll better ask a registered migration agent! Apply as far in advance as you possibly can, because it can often take several weeks for them to sort out the correct paperwork.
Long-term work
Longer-term employment such as Au-Pair work, Internships and Apprenticeships can be a good way to get an in-depth taste of what a country's really like.
Voluntary work
Doing volunteer work overseas is a very popular choice, often for a Gap Year. It looks great on a CV...
Temporary and seasonal work
A lot of employment opportunities are only around for the tourist season.
Australia Employment - Free Australia Employment Service
Go To Australia has it's own career service. We advertise job vacancies, help students to find work and gain work experience and give information on writing applications and approved payment rates.

Employment centres at institutions advertise a range of jobs. You can also find work through newspaper advertisements, an employment agency or the government's national employment service, Job Network.
Employment Australia - Services
Australian Employment Agency
Ask the expert and get employment advice:
Making your CV Relevant
The resume checklist and resume guide
Insider tips on writing resumes
Cover letters
Insider tips on interviews
The key to successful interviewing
Exploring the hidden job market
Marketing your resume
Build skills and experience through volunteering
Living and working in Australia
Immigrating to Oz
Relocating
Job search services
Work your way into a job
Australian Employment Opportunity
We are currently looking for a senior SEO engineer full-time, in a permanent position to start immediately. The ideal candidate for the vacancy will have at least two years commercial experience in the field and be able to demonstrate the implementation of successful SEO strategies in organic listing and PPC campaigns.
Key skills the candidate must have:
HTML
CSS
A client and server-side scripting language (e.g. JavaScript, ASP, PHP)
Knowledge of search engines and web architecture
Understanding of current search engine algorithms
Commercial understanding of web development
Log Analysis Software
Search Engine Monitoring Software
PPC campaign experience
Excellent standard of English
In addition a strong candidate would have some commercial copywriting or sub-editing experience and a creative mind (strong lateral thinking and brainstorming a must).
The nature of the job requires diligence, concentration and hard work. If you think you fit the bill please contact us by sending in a cover letter and CV.
Please note, employers and Employing Agencies accept your application only, if you:
Hold the right Visa which gives you the right to work in Australia
Are already in the country
Have the correct tax file number
Please use these guidelines before making appointments with employment agencies and employers.