Australia Visa - Registered Immigration Agents Advise on Visas for Australia. You can not enter Australia without a valid visa. There are different types of Australia visa and different conditions.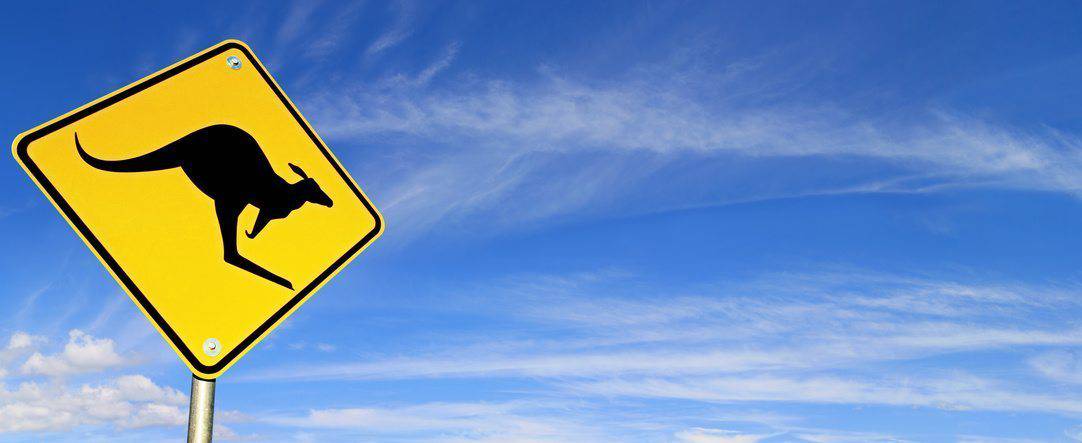 Job Visa Australia
If you want to work in Australia, you will need to apply for a visa first. The type of visa you apply for will depend on your goals, qualifications and experiences.
We work in partnership with registered immigration agents and can help you with your visa and job application.
Checking...
Sending message...
Get Free Assistance
Fill in the form below and we will be in touch soon
Which Visa for Australia
There are many things to consider when coming to Australia, by far the most important is which visa to apply for. Whether you are coming to Australia for work or business purposes, for holiday or if you are wanting to become a permanent resident. There is a lot to consider.
Migrants moving to Australia will selected on what skills and qualifications they have and what they can best offer to the country. Obviously if you have family or work links to Australia it will make acceptance alot easier. The different visa classes are: Permanent Entry Visas, Work Visas, Temporary Entry Visas, Visitor Visa, Business Visa and Student Visa.
Each visa is different. Work visas will require you to have gained employment in Australia and you will need to be sponsored by your employer, meaning they will provide all flights to and from Australia. Once your employment has terminated you will have to go back to your original country at the expense of your employer.
Business Visas are available to investors, business owners and executives. A business visa is available for four years after this time you may either apply for permanent residency or apply for another Australia Visa.
Student visas are available to those accepted into an Australian University. You may also work whilst studying however this has restrictions and you may only be able to work during semester break.
Visitor visas are available to those on holidays or for working holidays. Working Holidays will have many restrictions you may only be able to work casual or part time hours whilst in Australia. For those only on a Visitor visa you will not be able to work whilst in Australia.
The acceptance process can be complicated, and will be based on your skills and which country you are from. Each country and field has a risk assessment level which will determine how easy it is for you to obtain a visa.


An immigrant is a foreign national who has been authorized to live and work permanently in Australia.
If you want to become an immigrant based on the fact that you have a permanent employment opportunity in Australia, or if you are an employer that wants to sponsor someone for lawful permanent residency based on permanent employment in Australia, you must go through a multi-step process. Immigration Agents can help you to find the right way to work in Australia.

Permanent Australian Visas
Apllicants wishing to migrate to Australia must apply for a permanent visa. There are three streams as outlined below.
There are three streams of permanent Australian visas:
Skilled, Business and Family

SKILLED VISA STREAM

The Skilled visa stream is intended for skilled applicants who have experience and/or qualifications which are considered 'in demand' in Australia. There are several skilled visas including:
Skill (Nominated occupation). Must have a nominated occupation on the skilled occupation list.
English language. The applicant has at least vocational skill in English
Work experience. Maximum points for 60 point occupations. Proof of employment for a specified period required.
Occupation. Additional points if occupation is on the 'in demand' list.

BUSINESS VISA
Applicant must be employer sponsored and skilled. Its an advantage to have a proven background in their field and import unique skills to Australia.This is ether an offshore or onshore application

FAMILY VISA

Family Visa Stream

The sub classes for this visa stream include include Spouse / Defacto Spouse, Interdependency, Parent, Aged Parent, Aged Dependant Relative, Remaining Relative, Carer and other streams.

Spouse Visa

This visa sub class requires evidence by an applicant of a genuine relationship to an Australian citizen or permanent resident by marriage. In such circumstances, a temporary visa is granted.

Interdependency Visa
Applicants for this visa sub class must demonstrate evidence of co-habitation and a genuine relationship in a same sex relationship with an Australian citizen or permanent resident. Initially, a temporary visa is issued.

Parent Visas

Parent visa sub classes include Offshore Parent, Offshore Contributory Parent, Onshore Aged Parent and Onshore Contributory Aged Parent.
The requirements for all the visas state that family balance must be met and that the applicant must be sponsored by an Australian citizen or permanent resident.
Australia is a beautiful place to visit, and is well worth the wait for a visa. Whether you are here for holiday, work or study.
How can I get an Australian Visa - Which Australian visa is the best for me
We help you to find the best suitable Australian visa for you. If you like to apply for your student visa and need help, our education agents can help you with free counseling services. However if you need help with any immigration matters registered immigration agents do charge for this kind of services.
Please discuss your payment options with your agent before you book services.
Checking...
Sending message...
Get Free Assistance
Fill in the form below and we will be in touch soon
Australia Visa Application 2018
DIAC Announces 30 Percent Rise in Visa Applications, Mainly from Tourists and Working Holiday Makers
Department of Immigration and Citizenship (DIAC) has announced that Australia has earned the title as the 'preferred destination' for foreigners due to its strong economy, friendly and attractive cultural ambience, and immigrant-friendly changes in visa processing operations. The rise of about 30 percent in visa applications has been mainly generated from tourists and working holiday travelers.
As visa lodgement has been streamlined, visitors do not require waiting for long to get their visa applications approved. Major chunk of the foreigners come from China and Singapore while visitors from UK and South Korea too, contribute significantly. Write to us if you are interested to visit Australia for a short trip or a long working holiday.
EU visitors to benefit from fee-free visas
EU citizens can obtain electronic Tourist visas and Business Short Stay Visas without paying an application charge. These arrangements will be available to EU citizens staying in Australia for up to three months.
"These changes will foster a closer relationship between Australia and EU countries and will vastly improve client service for travellers from the EU," Ms Gambaro said.
New EU member countries who will also benefit from the new arrangements are Bulgaria, Cyprus, the Czech Republic, Estonia, Hungary, Latvia, Lithuania, Malta, Poland, Romania, Slovakia and Slovenia.
The Department of Immigration and Citizenship has already taken steps to ensure the application process is faster and more convenient for EU citizens. The online Tourist visa lodgement facility (known as e676) is already available to all EU visitors and allows many travellers to obtain visas without the need to attend an Australian overseas mission, which reduces visa processing times significantly.
"This initiative is an important step in the Australian Government's commitment to ensuring visa reciprocity with the EU and treating all member states equally," Ms Gambaro said.
Australia's tourism industry continues to benefit from steady increases in the number of EU visitors. In 2005-06, there were more than 23 000 arrivals from the 12 new EU member states, an increase of 24 per cent compared to arrivals in 2003-04.
Australian Visa Application in Singapore
DIAC Sets Up AVAC in Singapore to Ensure Visa Processing is Faster and Convenient
The Department of Immigration and Citizenship (DIAC) has set up an Australian Visa Application Centre (AVAC) at Cecil Street in Singapore to ensure visa applicants can access information related to visa processing easily and quickly.
The Singapore office will also have extended service hours to cater for the customers to help streamline the lodgement service through the AVAC. To know details about this new setup, fee handling, and pre-post lodgement details, check with us.
CQ University can now be Associated with Discovery English as DIAC's Eligibility Criteria
CQ University can now be associated with Discovery English as DIAC's eligibility criteria on education providers and educational business partners who are involved with Streamlined Visa Process (SVP). To know more about Discovery English preparatory courses to the University, inform us right away.