Travel Australia - Travel to Australia - Travel in Australia
Australia Student Travel - Welcome in Australia
Congratulations on selecting Australia as your study destination, this is great and you have made a great choice.  This new step in your life is full of excitement and some nerves, is exciting and the unknown can be filled with so much adventure and so many great memories that you will create. When you arrive you will encounter students from all over the world; more than 150 countries select Australia as their study destination.  This world-class education system is unlike the other ones; this system motivates the students to be creative and to speak their thoughts, is a unique adventure.  Schools in Australia promote a learning style that combines the student to think freely, to think out side of the box, have new ideas and put them in action.
We will help you build valuable skills to give you an academic, personal and professional advantage in all the aspects of your life, you will grow on all aspects and learn more about yourself as you set on this journey. This guide has been prepared for you to help you with your plans, answer your possible questions, create new questions and thoughts that maybe you didn't think about and now you should be thinking about and start planning ahead, especially to help you through the process of transition, to a new location, new culture, new environment, new experience, to a new school.
It provides practical information about moving to and living in Australia, it gives you suggestions and tips on what to do in certain situations, like transportation and how to get around and outlines your rights and responsibilities as an international student, such as your duties while being a working employee and what legally can you do and not do.
Best of wishes and success in your future, this time in Australia will be unforgettable and will be a life changing experience where you will grow and revolve in different culture, different people, just a whole new place filled with unlimited possibilities.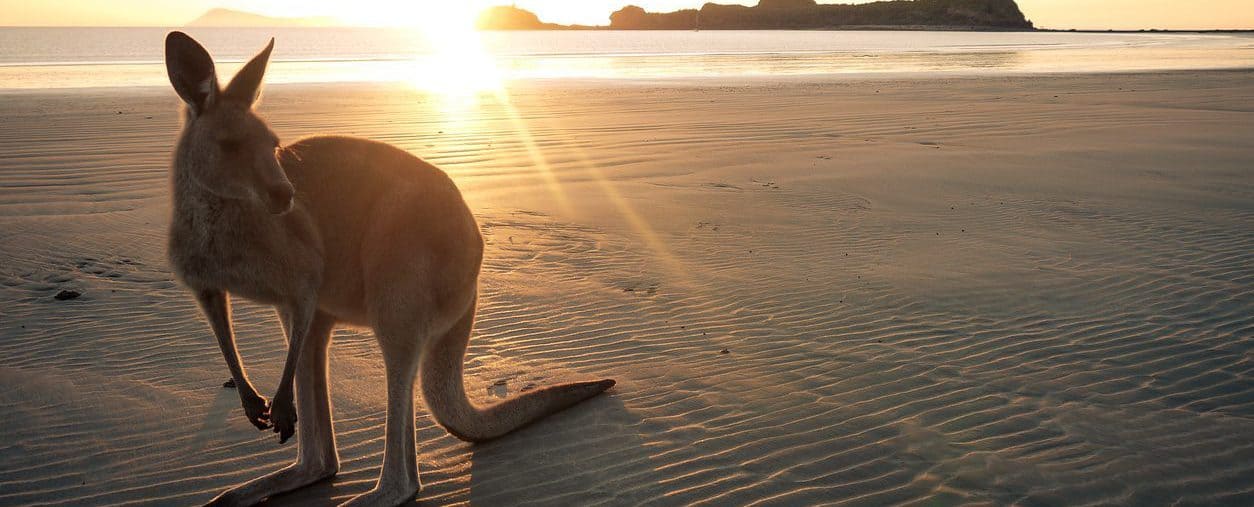 Get Information about travelling to and around Australia.
We help you to Travel to Australia
Free Travel Australia Service
Once we have helped you to choose a Travel Australia Program we also ...
Tell you exactly what documents you will need to apply, and how they need to be verified
Pay to post your application. All you have to do is email the form and the required supporting documents to us.
We'll check your application, make sure it's all present and correct, and post it to the education provider or internship agency for you.
We'll get you an answer within 24 hours.
Within the first few days of your arrival, you will want to get as much information as you can about travelling and working in Australia to quickly get started.
All our clients have the opportunity to quickly settle in their new environment when coming to our Arrival Orientation. During one to one consultations, via phone calls (we can call you) and via email, you will receive very useful information about:
Taxation and where to get your Tax File Number
Banking and how to open an bank account
The Australian job market and how to job search in Australia or internship
Accommodation
Language schools and other Australian education provider + orientation procedures
Health insurance and safety issues
Travel destinations and how to get there
Best backpackers and student deals: car rental, telephone, travel
Infos about internships and work experience in Australia and free work placements for students with writing and internet skills. Tell us your travel experiences! Work/Employment support
(working holidays, job search, students, special needs)
Travel arrangements (international and domestic) incl. Car/caravan rentals, flights, cruises, tours, national parks, car auctions/sales, public transport and on-arrival services
Accommodation assistance (e.g. backpackers/hostels, houses/flats, guesthouses, home/farmstay, hotels/motels, motorhomes, caravans, resorts, apartments, uni accommodation)
Information and counselling before and during your stay in Australia on education (overview on education, English, schools, vocational training, higher education, other programs/bridging
programs, scholarships and internships) in cooperation with accredited educational providers. Up-to-date information and guidance about how to apply at an Australian institution (Education
apply online). On-going support after an application has been submitted
Free approved translations and certifications of documents by registered translators resp. JP's and on-line distribution of materials and brochures for prospective international students or
interns.
Meeting people: Join our Australia forum, book tours to travel with others.
Information on numerous student privileges (public carrier, theatre, museum...)
Immigration support (visas, customs/quarantine, resources). Information on how to stay legally longer in Australia.
Other relocation services (mobile phone rentals, insurance, business brokerage, translation documents, translation websites).
Information about life in Australia, meeting people, money, electricity/water, essential information, special needs, health, safety
Emergency contact for you, your friends and family via email.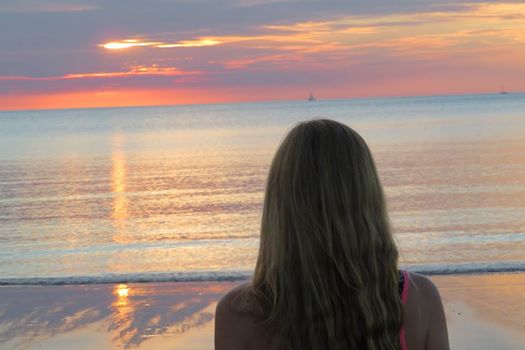 Free Travel Australia Service
Travel Australia - an online travel guide for international travellers of all age groups
Welcome to Travel Australia if you want to travel any location in Australia. Travellers can not only check our site at no cost but also seek information and advice from our experts free of charge.
Tips are given on what visa to apply and how to apply to travel for a long time in Australia. Many can opt for a working holiday where our job counsellors pre-organize tours so that travellers can work or study part time in Australia.
Check with us from time to time on new travel trips, work cum travel jobs, and discounted international flight tickets to Australia from major countries.
Ask any queries on your expected trip to Australia from our travel counsellors and get a prompt and useful reply without paying anything for it.
We offer free services to international travellers of all age-groups who visit Australia at any time of the year – for any duration. Our travel specialists help to organize camps, pre-organize study cum travel trips, inform foreigners about finances and accommodation, and help working holiday makers get part time jobs as well – at absolutely no cost.
Our online presence is non-commercial – unlike most travel agencies which charge money for services.
We provide information and organize holidays for free. Go To Australia is a medium that allows exchange of information, stories, experiences, and lot more.
We also intend to help travellers and photographers or writers to enjoy travelling and work part-time on their work of art. Travelers can earn money too – without paying us anything in return.
Infos about internships and work experience in Australia and free work placements for students with writing and internet skills. Tell us your travel experiences! Work/Employment support
(working holidays, job search, students, special needs)
Travel arrangements (international and domestic) incl. Car/caravan rentals, flights, cruises, tours, national parks, car auctions/sales, public transport and on-arrival services
Accommodation assistance (e.g. backpackers/hostels, houses/flats, guesthouses, home/farmstay, hotels/motels, motorhomes, caravans, resorts, apartments, uni accommodation)
Information and counselling before and during your stay in Australia on education (overview on education, English, schools, vocational training, higher education, other programs/bridging
programs, scholarships and internships) in cooperation with accredited educational providers. Up-to-date information and guidance about how to apply at an Australian institution (Education
apply online). On-going support after an application has been submitted
Free approved translations and certifications of documents by registered translators resp. JP's and on-line distribution of materials and brochures for prospective international students or
interns.
Meeting people: Join our Australia forum, book tours to travel with others.
Information on numerous student privileges (public carrier, theatre, museum...)
Immigration support (visas, customs/quarantine, resources). Information on how to stay legally longer in Australia.
Other relocation services (mobile phone rentals, insurance, business brokerage, translation documents, translation websites).
Information about life in Australia, meeting people, money, electricity/water, essential information, special needs, health, safety
Emergency contact for you, your friends and family via email.
Australia Travel - Once your enrolment and student visa are confirmed, you can begin preparing for your trip and for life in Australia.
Find information about Australia's cities, weather, geography, adventures, national parks, animals...
Travel Australia Information
Travel to Australia
Why you should travel to Australia
Not only is Australia the perfect place for furthering your education, but it is also an ideal place for exploration and travel. Australia is a spectacularly diverse country, and the perfect destination awaits any type of traveller; whether you're an adventure junkie or someone who prefers to relax, the ideal spot can be found within Australia's wide-ranging lands.
With bright city lights, quaint towns, tropical beaches, an abundance of wildlife, red deserts and wide-open spaces, there is something to please anyone, and everyone. In Australia, you will have the opportunity to see kangaroos and koala's, explore Kokerbin Rock, or climb Uluru; take the chance to go 4-wheel driving through the desert, ride the waves at Bondi Beach, enjoy a production at the Sydney Opera House, and even go scuba diving along the great-barrier reef.
Whether you're situated near the beautiful golden beaches, beside lush rainforests, at the bottom of a cold mountain slope, or in the mysterious Outback, travelling in Australia allows you to extend your education beyond the classroom. Whether travelling in New South Wales, Queensland, Victoria, South Australia, Western Australia, Tasmania, the Northern Territory, or the Australian Capital Territory, you're guaranteed to find a world of excitement and discovery, and you will return home with fascinating stories to tell and unique Australian photos.
Personal safety on public transport
Traveling interstate
If you intend to travel across Australia, there are a number of ways. However, be mindful that Australia is a very large country. It takes 13 hours to travel from Sydney to Melbourne by Bus. So, it might be a good idea to think about flying to your destination for interstate travel. In fact, there are a few low-cost airlines that regularly offer airfares that are cheaper than bus travel. It might be wise to examine their websites first before purchasing a bus ticket.

Airlines

Trains and buses
A good option if you choose to travel outside the city you live in is getting a train. You can find a comprehensive list of train services, fares and timetables at www.railaustralia.com.au.
Also, for a list of bus operators (and their destinations) operating within Australia visit to www.buslines.com.au.

Your own transport
Second-hand bicycles for about $200.
Good secondhand cars for less than $10,000.
Registration
Repairs
insurance
Fuel
Service costs.
It is also wise to take out a more comprehensive insurance policy which will cover costs of damage to your own vehicle. The cost of a comprehensive insurance policy will depend on your driving record, age as well as the type of car you own.
When driving in Australia, please be aware of the following road rules and regulations:
Australians drive on the left side of the road.
The driver and passenger must wear their seat belts. It is compulsory. Failure to do so will result in a fine if either you or your passengers are caught not wearing one.
Using your mobile while driving in your car is illegal. You will also be fined if you are caught. If you must make or receive a call, buy a hands-free kit or just pull over to the side of the road.
The maximum speed limit for residential areas is 50km an hour and 100km an hour on highways (unless signs indicate otherwise).
Traffic cameras are in use at many intersections. They monitor speeding cars or cars that do not obey traffic light. If you are caught breaking the law a fine will be mailed to you. Furthermore, you may lose points from your licence (and this may lead to losing your licence if you keep disobeying road laws and regulations).
Australia has very strict rules to prevent drink driving offences.  In fact, driving under the influence of alcohol or drugs is a serious offence. It can be punishable by loss of licence and sometimes jail.
Random breath testing, (where police randomly stop your vehicle and measure the amount of alcohol you have consumed), is practiced in most Australian states and territories. For information on alcohol limits (visit www.alcoholguidelines.gov.au for more information).
Please contact the Road Authority in your state or territory for more information.
Travel options in Australia

Public transport
Australia has one of the most advanced public transport systems in the world. In fact, its public transport system is comparably safe, fast and affordable. Depending where you live, you have a choice of trains, buses, trams and ferries. To use these services, you can purchase tickets at train stations, ferry wharves, onboard buses and trams or at newsagencies. And there are even some instances where you can travel for free!  Another benefit for international students is being eligible for travel concessions in some states. You can find out if you qualify by asking your institution.
Sydney
Bus
Train
Another popular means of transport in Sydney are trains. The city has a vast suburban rail network and offers reliable and frequent services. For long distances, trains are a much faster travel option than buses. This service operates from about 5am to midnight.
Ferry
Metro Light Rail & Monorail
If you travel within the more central parts of Sydney, the Monorail and Metro Light Rail are good transport options. The Monorail circles Darling Harbour and connects it to the city centre. The MLR operates a 24-hour service between Central Station and Pyrmont (via Darling Harbour and Chinatown).
Melbourne
Train
Bus
Tram
Brisbane
Boat
Bus
The Loop (a free bus service that circles the city area), runs every 10 minutes during the week between 7am and 6pm. Other bus services run every 10 to 20 minutes during business days from 5am till about 6pm.  Most services operate until midnight.
Train
The Citytrain is good way to travel to outer suburbs in Brisbane. It connects suburbs as far as Gympie North (in the Sunshine Coast) to Nerang as well as Robina in the south (for the world famous holiday coastal region called the Gold Coast). All trains stop at the Roma St, Central and Brunswick St stations.
Perth
Train
Bus
Boat
Perth ferries operate every half-hour from 7am to 7pm daily from the Barrack St Jetty to the zoo.
Adelaide
Adelaide is famous for its many Churches. It is a pretty city with lovely public parks. To get around the city, there are a number of ways including: buses, trains and the Glenelg tram. Contact the Adelaide Metro Information Centre for timetables. It also sells tickets for the integrated metropolitan.
Bus
The Bee Line is a bus service that travels in a loop from the Glenelg tram terminus at Victoria Square to the City West campus of the University of South Australia. The City Loop is another great way to see the city. Both the Bee Line and City Loop buses are free.
Train
Darwin
Bus
Taxi
Hobart
Hobart is the state capital of Tasmania. This region has a diverse and rich social and architectural history. It also is home to stunning mountain ranges (including some world famous trekking routes).
Bus
The Metro operates a local bus network. You can find  an information desk dispensing timetables inside the main post office on the corner of Elizabeth and Macquarie Street. Fares depend on the distance traveled.
Canberra
Canberra is the capital of Australia. It is where the political hub of Australia converge half-way between Melbourne and Sydney. It also features a plethora of Museums and Art galleries which showcase Australian arts and international exhibitions.
Bus
The public transport provider in Canberra is the ACT Internal Omnibus Network (ACTION). You can find its Civic Bus Interchanges along Alinga St, East Row and Mort St in the city centre. Just visit their information kiosk (East Row) for free route maps and timetables.
Travelling in Australia - Getting around
From Public Transportation, trains, or just walking from place to place, there are plenty of options for you to get around in Australia:
Transportation
Public transportation
Australia has plenty of transportation option to get you from point A to point B.  Australia's public transportation system is safe and affordable (in some cases, its even free).  From trains, buses, trams and ferries.
Sydney:
For information on buses, ferries and trains you can visit www.13100.com.au
Bus: Sydney's bus network extends to most of the suburbs area.  www.sydneybuses.info
Ferry:  there are 3 different kind: regular STA ferries, fast Jet Cats that go to manly and river cats that traverse the Parramatta River to Parramatta.  www.sydneyferries.info
Metro Light Rail & Monorail: MLR operates 24 hours a day between Central Station and Pyrmont via Darling Harbor and Chinatown.  www.metrotranport.com.au
Train: Trains run from 5 am to midnight.  www.cityrail.info
Melbourne:
www.metlinkmelbourne.com.au
Met cards: allow you to travel on any and all Melbourne bus, train and tram services.
Trains: they do not go into many of the inner suburbs but you can find it at  Flinders St Station is the main suburban terminal; starting at 5am and finish at midnight.
Bus: Buses continue from the trains finish up at and is great for shopping and other locations that are a must like hospital visits.
Tram:  it covers the inner suburbs.
Brisbane:  
www.transinfo.qld.gov.au
Boat:  Brisbane's City Cat catamarans run every 20 to 30 minutes, between 5:50 am to 10:30pm, from the University of Queensland in the southwest to Bretts.
Bus:  runs every 10 minutes on weekdays between 7am and 6pm.  Or Monday to Fridays from 5 am to 6pm.
Train:  runs as far as Gympie North in the north (for the sunshine coast) and Nerand and Robina in the south (for the Gold Coast).

Perth:
www.transpert.wa.gov.au
Boat: Ferries depart every half-hour, from 5am to 7pm on a daily base from the Barrack St Jetty to the zoo.
Bus:  You runs from 6:50 am to 6:20 pm on weekdays.
Train: All local trains' leaves from the Perth train station on Wellington St.
Adelaide:
The Adelaide metro Information Centre has timetables and sells ticket for the integrated metropolitan buses, trains and the Glenelg tram.  www.adelaidemetro.com.au
Bus: from Glenelg tram terminus at Victoria Square to the City West campus of the University of South Australia.
Train:  Suburban trains depart from Adelaide Railway Terminal by the casino.
Darwin:
Bus: Darwin bus runs a service from its small deport.
www.tourtub.com.au
Taxi:  Darwin has two taxi bus services- Arafura Shuttle and unique Minibus.
Hobart:
Bus:  Metro operates the local bus network
www.metrotas.com.au
Canberra:
Bus:  Alinga St, East Row and Mort St in the city centre is where you can find the busses.  For free route maps and timetables www.action.act.gov.au.
Personal safety on public transport
Even though public transportation is safe in Australia you should still execute the necessary precaution as you would at home.  Keep your bag close to you, observe your where about, who is around you, and keep your wallet, cell phone, iPod's out of sight. If you're traveling at night sit close to the driver, and just keep your eyes open.
Never hang around the train station or bus stations at night, if you must get on public transportation at night try to arrive right before the train deports to minimize the amount of waiting and if you have a buddy or a friend, use the 'buddy system'.
Traveling interstate
Australia is a big continent, almost as big as the United States.  You will be able to travel by buses, trains and other methods of transportation but be aware that some can be costly.
Airlines
The two major airlines in Australia are Qantas (www.qantas.com.au) and Virgin Blue (www.virginblue.com.au).  These airlines fly between all capital cities and many regional centers.  Australia has several regional airline carriers.  Jet star (www.jetstar.com.au) is the low-cost airlines affiliated with Qantas and Tiger Airways (tigerairways.com.au) flies to most Australian capitals and some regional cities, as well as REX (www.rex.com.au) carries passengers to mostly regional areas in New South Wales, Victoria and South Australia.
Trains and buses
For traveling outside the city you live in you can also hop on a train and take a ride.  You can find a comprehensive list of train services, fairs and timetables at www.railaustralia.com.au.
For a list of that operating with Australia, visit www.buslines.com.au
Your own transportation
At some point during your stay you might decide to purchase your own vehicle or transportation, such as in a second hand bicycle, that can be purchase for about $200 and a good second hand car can be found for less than $10,000.  And if you are purchasing a second hand vehicle remember it's always best to have it inspected by a reputable mechanic to ensure it is working appropriately; According to the Australian Government guide for international students.
Just like in every location when you buy a car you are responsible for registration, repairs, fuel, insurance, accidents, parking and service costs.  It is compulsory to buy third party insurance which will cover the damage to other cars or property if you have an accident.  You can also take out an insurance policy that covers the cost for damage to your vehicle.  The cost varies from location to location, and your age, driving record and the type of car you own plays a factor.
If you will be in Australia for a period of no more than three months, you can drive with an international driver's license or a valid overseas driver's license.  You must carry a translation if the document is not in English.  If you however plan to stay longer than the three months you will need to obtain an Australian drivers license by taking a test on highway codes and regulations.
Australians drive on the left side of the road and the maximum speed limit is 50km an hour in residential areas and 100km an hour on highways, unless the sign indicates otherwise.   Driving under the influence of alcohol or drugs is a serious offence, punishable by loss of license and sometimes it ends up with time in jail.  Random breath testing, where the police stop your vehicle and measure the amount of alcohol you have consumed happens frequently, be prepared and always be a safe driver.  For information on alcohol limits visit www.alcoholguidelines.gov.au.
Traffic cameras are in use at many intersections to monitor speeding cars or cars that do not stop at a red light you can be fine and lose points off of your license.
Seat belts for drivers and all passengers are compulsory; and when using cell phones pull over to the side of the road.
Sydney has an excellent transport system. You can go to www.131500.com.au for loads of resources on buses, ferries and trains. Information includes maps and timetables etc and for more detailed information on the Metro Light Rail & Monorail go to the metrotransport website.
Melbourne
Brisbane
Perth
Transperth manages buses, trains and ferries.
One ticket means that you can ride on all available modes of transport.
Adelaide
The Adelaide Metro Information Centre has schedules and tickets
for city buses, trains and the Glenelg tram.
Darwin
The City Bus Interchange, Harry Chan Ave does a
Hobart
Canberra
The major Civic Bus Interchange is on Alinga St, East Row and Mort St in the CBD. Go to the information centre (East Row) or the website for free transport information.
Travelling interstate
Australia is a vast land so travelling between major cities usually means travelling for a long time. Bus rides can also be expensive. Always check to see if you can get a cheap flight, you may save yourself a lot of time.
Airlines
travel agent, on the telephone or through the Internet. Flightcentre compares the prices of each airline for your destination so that you can find the cheaper flight.
Your own transport
If you buy a car, you will be paying for registration, repairs, fuel and insurance. It is mandatory to buy third party insurance which will cover the damage done.
Travel Australia is a not-for-profit site that aims to raise the awareness of international travellers to help save endangered fauna and flora.
It is the principal non-profit, non-governmental website dedicated to the conservation and effective management of the Australian endangered species and its habitats.
Please contact our team for further information!
Wildlife Rescue Australia
Australia's Native Wildlife is in trouble, with humans, loss of habitat, domestic pets, natural disasters all threatening each species existence.
It is time for Australians to take notice and start helping to protect these animals.
Our online travel guide is for travellers of any age group
Gotoaustralia.com.au is an absolutely free information guide on Australia. Our travel counsellors offer free tips and advice on how to tour Australia.
Travellers can log in to our site to get updated and useful information on various ways to travel interesting locations in Australia at a low cost and enjoy all the entertaining spots and activities.
Student travellers or travel writers can also contact us for free tips on short-term jobs and affordable homestays in case they are planning for a long holiday.
Our education agents are also authorized to offer free services on student visa applications - contrary to many travel guides which offer the same service.
Visit our site from time-to-time as we regularly updated information on travel tours, accommodation facilities, and part-time job offers.
Our online travel guide is non-commercial and as a result, we don't charge any fee for our services from our readers. In fact, our team of net marketeers assist travel writers at no cost to script travel stories, post them as blogs, and get commission through adverts.
We don't charge a fee for our services as we intend to make this platform only to exchange information.
While travelling to a new country can be a daunting experience it is also exciting leaving you with great memories to last a lifetime. Australia is a lucky country with many things on offer.
It is a good idea to look into different travel insurance when heading to a new country, there are many options on offer. There are three different types of insurance including medical, luggage and property and then cancellation insurance. These will help you cover any medical expenses if they arise whilst you are on your travels, it will help if you loose your luggage or any property and the of course if you need to cancel a trip at the last minute.
If you are planning on staying in Australia for some time it is a good idea to contact Medicare Australia if you are eligable for a Medicare card which is a government based organisation, they will help with a rebate of any medical costs.
One of the most confusing things when arriving in a new country is often the currency, at most international airports you will find there is a place where you can change your existing money to Australian dollars. If you would like to find the current currency rate there are many websites available to help you with this.
Always make sure you have your visa organised before coming to Australia. There are three different visas, Visitor Visa, Working Holiday Visa and Student Visa. Make sure you are applying for the one that is right for your travel plans. If you are not intending to work or study here then you should apply for a Visitor Visa. If you are intending on working in Australia for a short period of time then a Working Holiday Via may be for you, if you are wanting to study in Australia then a Student Visa will be for you.
Remember there are baggage limits to how much you can take on a plane, if you exceed the limit you will be required to pay a fee at the airport.
Australia has many ways to stay in contact with loved one's whilst on vacation. There are many internet kiosks available around most cities, as well as pay phones. If you are staying in Australia for a while it may also be an idea to purchase a mobile phone from one of our telecommunication companies.
For any further information on travelling to Australia feel free to contact our friendly staff at Go To Australia Agency. Enjoy your travels.
Do you feel your current job doesn't offer you enough? Have you experienced the cutback of your salary? The Australian quality of life is what you need! Become an Au Pair and work with FREE food and accommodation.
Australia Travel Blog
Australia Travel Experiences
Are you intrigued by tales of fearless wanderers and explorers, settling new lands and frontiers in distant places?
Having migrated from England to Tasmania, I saw for myself, the wild untamed West Coast, where convicts were sent to Sarah Island, having been sentenced to hard labour for some of the worst crimes imaginable – both in England and colonial Australia, in the nineteenth century.
I have spent much time, working and travelling through most parts of Australia. The beauty and remoteness of these areas are legendary, and my favourite place is the Nullabor Plain, where Wedgetail Eagles soar over scorched land that was once an impenetrable dry and desolate wilderness.  Vertical cliffs reaching 100 metres from the sea provide a hiding place for numerous caves and blow-holes, ideal for nesting birds to seek refuge from the gusty winds and changeable weather.
Travelling these areas today, I can imagine the first white explorers covering thousands of kilometres – the journey made more difficult by lack of fresh water.
Aborigines they encountered were generally helpful, but sometimes a hindrance. After all, what is exploring for one culture becomes an invasion as seen by the native people, who have lived in the area for 100,000 years.
One such explorer was the Englishman, Adam Lindsay Gordon (1833-1870).  He lived in Victoria, South Australia and Western Australia – no mean feat for those days.
He is regarded as the "National Poet of Australia", and has been honoured by a bust in Westminster Abbey.  He was also a politician and horseman, and was fearless in the face of danger.
He had more than his fair share of bad luck, and was afflicted with acute shyness and reserve. Although involved in outback work and the horse racing industry, he did not drink, and he did not gamble.
They say he committed suicide on Brighton Beach, near Melbourne, on the 24th June 1870.  It was early morning, and one day after his book of poetry was published.
We will never know whether he was prepared to end his life, with a gunshot to the head. Or was the victim of foul play? Follow the trail of this Australian legend, by travelling across three states.
Make up your own mind.
Stefan N.
Make a difference with even the smallest eco-travel efforts:
Embark on your trip with the bare essential!
Eat local, home-grown produce from farmers markets!
Use green transportation, such as trains!
Clean up your rubbish
Don't speed!
Don't feed wildlife!
Don't disturb or touch wildlife!
Keep your eyes open for animals on the road! Better drive at daytime!
Volunteer at an wildlife sanctuary!
Donate towards conservation projects!
Reliving the 1880's Outback Australia
By Melinda Wythes
Sunrise is early and marks the start of the droving day in a 1880's Australia.  After waking from the mooing cattle, clambering out of the tent at first light and greeted by the smell of fresh manure and...mmm..., is that, breakfast on the campfire?  Saddle up and head out on the Oodnadatta Track, herding cattle through diverse terrain, along the original Ghan Railway and Overland Telegraph Line, across a land where the Dreamtime came to life and where white man succeeded and failed.  Come along, saddle up and hear the stories that outback Australia has to offer.
Forget about Outback Queensland, head for South Australia, jump on a horse and muster yourself up some cattle.  Starting point is on a small property, Anna Creek Station, it's about 5.5 million acres just outside William Creek town.  Don't know where that is?  Somewhere in out-the-back of Australia...actually, it's more towards the heart of Australia.
The Ghan Railway that follows the Overland Telegraph Line are both important structures to the inhabitance of central Australia in the late 1800's.  First, in 1874, the telegraph line provided telecommunications, then the railway line in 1878 for hauling goods.  Along this route many towns were developed, grew and, sadly as time passed and some diminished, but some survived.
William Creek may hold refuge to six permanent residences, and one of the most isolated pubs in the world but the William Creek Races expands the population to 500.  Further along the Track you will encounter other small towns including Coober Pedy- an Opal town, a mining town of Roxy Downs and the town that marks beginning of the Oonadatta Tracks, Marree.  Once upon a time these towns where integral to the growth of outback Australia, now they have dedicated themselves to preserving their history with museums and art galleries.
As the Track flows through the diverse landscapes of sand dune, stony tablelands and gravely terrain, you will encounter the diverse wilderness.  Hose back riding  passed native Australian wilderness including Red River Gums, Coolibah trees and scattered lemon grass, has not changed much since the 1880's, just a few more "cob webs", so to speak.
Although  time has given a complete overhaul of the amenities facilities since the 1880's…thank goodness for that!  But time has not changed everything.  Dreamtime stories are still spoken, danced and sung by indigenous people.  Stars fill the night sky and campfire entertainment of stories about people gone before, are still told. 
At the end of the day, after the campfire dinner has been feasted upon, the cattle has fallen silent and the entertainment has died down, the sun sets, reflecting off the dust, creating a red fiery sky for a few minutes until the stars shine through as the sky darkens.  It's nice that time has not changed this.
So take a trip along an important historical trail of Australia using a traditional method of transport and experience a little of Australian history, firsthand.
We are delighted to be the unabashed vehicle that promotes and presents Australia's best before the world. With so many positive endeavor and aspects that may be called life affirming, we are a diverse organisation insofar as we serve clients in fostering knowledge and access to a wide range of modern and exciting subjects.
The majority of which – but certainly by no means all - involves travel. The range is extraordinary; from travel abroad, educational and employment opportunities 'down under', available programs, tourism and adventure, visa's, living or travel in foreign countries, detailed tips from luggage to cuisine one may find useful in traveling to a particular destination to keeping pets in aiding the autistic.
Although we address all strata of travelers venturing down-under, our prodigious data-bank of articles are also an easy, quick-access tool for all students considering furthering their education in New Zealand or Australia.
We can guide them all the way through this process and do all but pay their airline ticket. For all travellers to other parts of the world whom may find in our help a font of blessing, those airline fares will have been a well ventured reach into your future.
Australia tour - Things to do in Australia
Write about your Australia Tour: Information for backpackers & independent travellers for discount tours and Hostels...
You will be amazed at the diverse range of experiences on offer in Australia.  We aim to provide you with enough information and free access to plan your Australia tour.
It's very simple - take a look through our site and plan your trip. View each region and read some of the wonderful suggestions that have been made by us and other backpackers.
Australia tours, travel packages and activities are as varied as Australia is large. Take your time to plan and do your best to visit as many States as you cans .... they all offer something unique.

WRITE ABOUT:

Backpacking Tours in Australia

If the universe ever needs a backpackers' heaven, Australia is well qualified for the title.
Amazing Australia Experiences
Australia is a land full of powerful experiences just waiting to be discovered. Encounters with our incredible wildlife on land
Nature & Wildlife in Australia
Nature was inspired when it created Australia. Animals you'll see nowhere else, plants that will amaze you - and scenery you'll never forget.
Feeling Adventurous?
Whether your tastes run to skydiving or just meeting a koala at eye-level in a treetop and saying g'day - you'll find exhilaration in Australia!
Shopping & Nightlife

Shopping is a part of any holiday, and a combination of fantastic shopping centres with a galaxy of goods found nowhere else in the world
Aboriginal Australia
The indigenous inhabitants of Australia, known as Aboriginal people, have a history of over 50,000 years on the world's largest continent.
Sports Whether it's a game of beach volleyball, the emotion of Aussie Rules football or the excitement of Melbourne Cup, there is opportunity to join in with Australians enjoying sport.
Travel Australia with Go to Australia
Travel Australia Services
Travel to Australia with us! We provide the following travel services to our clients:

We book your flights and accommodation.
Immigration Agents help with your visa application.
Education agents book courses for you.
Receive detailed information about everything you need to know about traveling to Australia!
Apply now for our free services!
Our Australian travel agents will help you to get prepared for your Australian Adventure.
For more information, please contact us via email.
Australia Insurance Service
Insurance in Australia
All work placement participants are required by law to have medical, accident, travel & personal liability insurance for the duration of the internship.
You are required to provide evidence of this prior to our program. If you require further information about insurance cover or require a policy to be arranged by us on your behalf. then please contact us by email.
AA Education Network offers you help in finding suitable insurance at competitive rates, which will fit your individual requirements. Together with our insurance partners we can provide you with travel insurance, health insurance etc. independent of your age, visa and duration of stay.
For more information email us!

Australia Cell Phone
We can help you to find cell phones (rent or buy) at competitive rates.
We provide special equipment to cater for your special needs.
When renting cell phones or buying phone cards via our affiliates, you will have direct access to anyone, anywhere, anytime during your stay in Australia. We provide special equipment to cater for your special needs.
There are a variety of packages and cell phone deals on the Australian market. Make sure you enter all your details and necessary information in our enquiry form.
Australian's like to work hard and play hard. When you arrive, expect to enjoy a casual, laid back lifestyle with a heavy emphasis on relaxing days spent outdoors enjoying a beer, and maybe watching some live music or enjoying a friendly game of sport. Sounds pretty good, doesn't it?
You don't want to start your Aussie experience feeling frazzled and harassed, but the planning it takes to get you there can be very stressing. You'll first need to research Australian towns and universities in order to choose the right one; then you can start filling out forms and submitting applications; and once you've been accepted into a university, you need a visa, insurance, accommodation, a job... If only someone else could do it all for you!
Don't worry – it's not just wishful thinking. Go To Australia is an educational agent who provides a free service assisting students who wish to transfer their studies overseas. Why stress yourself out when someone else is willing to help you? If you need more convincing, here's eight good reasons for you to contact Go To Australia the second you finish reading this article:
It's completely hassle free. We help you with everything; from providing you with all the information you need about courses and universities, to organising the relevant documentation, to arranging any necessary English tests, to completing and submitting your application form, Go To Australia is with you through every step of the process.

And it's not just university applications. Go To Australia can also help you with visa application, travel and medical insurance, opening a bank account and anything else with which you may need assistance.
You'll benefit from Go To Australia Network's years of experience. The red tape involved with such a move is confusing enough, but when you're moving to a whole new country, one that may not speak your language, it becomes even harder. Why should you have to struggle with all that paperwork alone when the guys at AA Education Network are willing to help?

Additionally, if you have any course related questions – such as how to gain credits from previous studies – we can help you with that as well.
Did we mention that their services are free? Well they are. We'll even save you money on international postage and phone calls.
Our all inclusive student services means that our job really begins (not ends) once you've received a university placement. Go To Australia will help you with all the other confusing aspects, specialising in visa applications and travel and medical insurance. Their other services include but are not limited to helping you open a bank account, arranging accommodation, providing you with job information, informing you about student discounts and providing tourist information.

With your mind occupied with courses and paperwork, you may not be thinking about the little things. But it's the little things that make the difference. That's why we provide you with a glut of information on every aspect of Australian living. Just log onto our website and peruse the simple information we provide; research your university, find out about the climate, check out tourist attractions, learn about the tax system... it should all be in there. And if it's not, just email us to receive a speedy response to your question.
We offer airport pick up and emergency accommodation in limited situations.

While you're here, you can contact us anytime. Go To Australia provides ongoing support before, during and after your stay. If you find yourself overwhelmed by your new home or just need someone to answer a question, we're only an e-mail away. You can contact us about anything – if we can't help, we can put you in touch with someone who can.

Our services aren't limited to university applicants – Go To Australia offers identical support for travellers who seek placement in vocational training and colleges, internships and au pair programmes.
Go To Australia provides quality assistance with every step of your journey. Our all inclusive services have helped thousands of students and our attention to detail has resulted in many happy customers. Australia is a beautiful place to begin or continue study and with our help you'll be sipping a beer in no time
Discover Australia
Only in Australia will you find the combination of rugged Outback, beaches, rainforests, urban sophistication, and outstanding academics...
Travel Australia Information
Australia Travel Preparations
It is easy to become overwhelmed when planning a trip to a new place. However, we have assembled a guide to help you narrow down the list of tasks you need to do before you head overseas.
Below you can find a list of some of the things you might need to complete after accepting an offer to study in Australia and applying for your student visa.
Double check that your student visa will remain valid for the whole time you are studying in Australia
Make sure your passport expiry date does not expire during your trip to Australia. It is also a good idea to make sure it is valid for an extra 6 months after your studies are complete, should you require more time in Australia or wish to travel.
Book your flight to Australia online.
Organise your accommodation in Australia. You can organize living on campus with your educational provider, or you can also book temporary accommodation through your institution. You can also book accommodation directly through another accommodation provider.
Organise an airport pick-up service with your educational institution.
Make sure you arrange to have medical, dental, and optical checkups before you head overseas.
Have a copy of your important documents translated into English if it is not originally in that language.
Create a contact book or list with details of relevant friends and family members in case of emergencies.
If you wish to drive in Australia, it makes sense to get an international drivers license.
Organise for your mail to be redirected to someone responsible for the duration of your stay overseas.
Make sure you understand Customs and Quarantine regulations in Australia should you wish to bring over foodstuffs or local materials.
Research your host city for activities and customs there.
Pack your bags and make sure they are securely locked.
Bid farewell to friends and family.
Enjoy your trip overseas!
Australia Travel - Leaving for Australia
Before You Leave
A student will require their visa and enrollment confirmation before considering leaving the country. Once these two very important documents arrive it is time for the student to start arranging their trip to Australia and their stay.
Packing
When packing it is important to remember that most airlines only allow 20 kilograms of luggage per person, if the person exceeds this limit they will be charged.
Australia has very strict quarantine and customs laws, while it may seem like a good idea at the time to pack food from home most of these products will not be allowed in Australia. Food items not allowed in Australia include fresh, dried and pre-packaged foods.
When packing any electronic equipment remember that Australia has different adaptors and electricity points to other countries. So if bringing a mobile phone be sure to bring a battery charger that can be used in Australia.
Depending on what part of Australia the student is intending on staying in as well as what time of year, the student will need to think about what clothing to pack. If travelling to Queensland, Northern Territory or Western Australia, they will require lighter clothing. As it is only cold during 2 - 3 months of the year being June, July and August it would be silly to pack mostly winter clothing. South Australia, Victoria, New South Wales, Australian Capital Territory and Tasmania have a cooler climate with the cold winter temperatures extending into Autumn and Spring. If visiting one of these states it is ideal to bring warmer clothing. Remember Australia is in the Southern Hemisphere so the seasons are different to that of the Northern Hemisphere.
Ensure that all important travel documents are packed or with you at the time of departure. This includes Visa, Passport, Travellers cheque receipts, Flight tickets, Insurance documents, Credit cards, ATM card as well as Confirmation of enrollment. Students will require the original copies of these documents as well as a certified photo copy.
Insurance
Any student visa holder entering Australia must have Overseas Student Health Cover, this will pay for any medical expenses as well as doctors visits. To be on the safe side it is a good idea to purchase travellers insurance, in case of any problems such as cancelled flights, lost luggage or wallets. Cases like these are unlikely but it is always better to be safe then sorry.
Money
It is important to have enough money on you for the first few days. Carrying large amounts of cash is not a safe option, small amounts is fine. As well as this having access to AU $1500-3000 in travellers cheques which are in your name will help to settle in quickly. If the student is carrying more then AU $10,000 on them this must be declared to customs officials when entering Australia.
Short Term Accommodation
If the student has been unable to organise long term permanent accommodation before their arrival, then their educational provider can help to give them contact details of short term accommodation options in the areas. Such as hostels, hotels or apartments.
How to get Down Under - Traveling to Australia by Air

A number of major airlines make getting to Australia easy. With plenty of flights stopping over in Singapore or other parts of Asia, it is a good opportunity to visit that part of the world on the way to the 'land downunder'. Sydney is the most popular arrival point in Australia, but international flights are also made to Brisbane, Perth, Darwin, Melbourne, Adelaide, Canberra, Hobart and several regional airports to major tourist destinations like Cairns in far north Queensland.  The reputable Australian Qantas airline as well as Singapore Airlines, Air New Zealand, Emirates, Cathay Pacific and many more major airlines service Australia and there are some direct flights available from cities like London in the UK or Frankfurt, Germany.
Once you Touch Down
Australia has a very diverse and delicate eco-system with many species of animal and plant found nowhere else on earth. To protect this precious biodiversity, the Department of Agriculture, Fisheries and Forestry enforces very strict quarantine requirements with many animal and plant products banned when entering the country.
Declare EVERYTHING
You will need to complete a Declaration form when you travel to Australia. These are available in-flight on the way there, but are also available in the Customs areas airports before you reach check points. Australia was one of the first of 130 countries that now adhere to the Convention on International Trade in Endangered Species of Wild Fauna and Flora (CITES). Be sure to declare any goods of animal or plant origin. If you are unsure about any items, you should declare them. Also remove any dirt and debris from camping equipment, shoes or other belongings. Even accidentally bringing an orange into the country in your carry-on luggage could result in a hefty fine, so take care!
Pick-up and Domestic transfers
Students are usually collected by mini-bus at the airport and taken to their university or college accommodation. If your institution does not offer this service, public transport is clearly sign-posted in most major Australian airport terminals. Well marked Tourism Information outlets are also available at all domestic airports in Australia to provide maps and local information.
It can take several hours to be processed by customs when you arrive at an International terminal in Australia so keep this in mind if booking connecting flights elsewhere domestically. You will need to check in one hour before for any domestic flight as a minimum. Also bear in mind the size of the country when traveling internally. For example, a flight from Sydney to Darwin in the Northern Territory will take approximately five hours. (To drive the same trip takes approximately five days!)
Going back home?
The Internet is the best way to purchase air tickets for a return trip home or to visit elsewhere overseas, but book well in advance and be mindful of increased pricing during peak holiday and school holiday periods. Prices for some flights also tend to increase if booked at short notice.
Currency
You cannot bring more than AU$10,000 or the equivalent amount of foreign currency into Australia without declaring it on a Cross-Border Movement – Physical Currency (CBM-PC) form and providing it to a Australian customs officer. If you do bring in more than AU$10,000 and do not declare it, you will be fined.
Packing your Bags
The seasons in Australia are, at any given time, the reverse of the seasons in Europe: when it's spring in Europe it's autumn in Australia.  Depending on the part of the country, summers can reach temperatures in the forties Celsius; winters, on the other hand, rarely average below ten degrees Celsius.
The type of clothing you need will further vary according to the part of the country and the time of year, so check the internet for local temperatures before you pack.
While it is tempting to pack favourite foods from home, it is important to be aware of Australia's strict quarantine laws.  These include restrictions on food, plant material and animal products.  More specific information on restricted items can be obtained from Australian quarantine sites on the internet.
To spare yourself money and delays at Customs, avoid packing any products you're unsure about, and check that your baggage meets the weight restriction of 20kg (44lbs).
You will be held responsible for everything contained in your baggage, so don't carry items or bags for anyone else, and lock your suitcase.
More than any other items, your personal documents and cards are the most valuable. It is therefore recommended you make photocopies of all your travel, identity, banking and insurance documents, as well as all documents authorising your study and entry into Australia.
Carry the originals in your hand luggage, a set of copies in your suitcase, and leave a set of copies with someone at home.
Finally, if you don't want your first day in Australia to involve being deprived of the use of your laptop or hairdryer, ensure you bring a power adapter that will make them suitable for use in Australia.
Other Pre-Flight Essentials
Lost baggage and cancelled flights are some unfortunate risks of any journey.  Consider purchasing travel insurance: it won't reduce the risk; it will, however, reduce the cost of mishaps when they occur.
Unless you have managed to secure permanent accommodation in advance, you will require a short-term place to stay when you first arrive.  Your educational institution will be able to provide you with some options.  Other alternatives are youth hostels operated by the Youth Hostel Association (YHA) or YMCA, and guesthouses or Bed and Breakfasts advertised on the internet.  Hotels and motels are also widely available, though they are more expensive.