Internship Australia with Go to Australia
Australian Internships provide unique opportunities for students and professionals seeking specialised training and experience in Australia. The Internship Australia Program will give you entry to Australia's leading organisations. Our Internship Australia service ensures that you receive training compatible with your employment and/or educational history.
Australian Internship Advisers inform you about the Australian Internship requirements and all necessary steps in getting prepared for your Australian internship experience
*Please note we only offer professional paid internships in the field of Hospitality and Aged Care
Australian Internship Placement Officers will prepare you for your internship and ensure that you understand the requirements and find the best suitable program what you NEED for career success or receive credit towards your academic curriculum!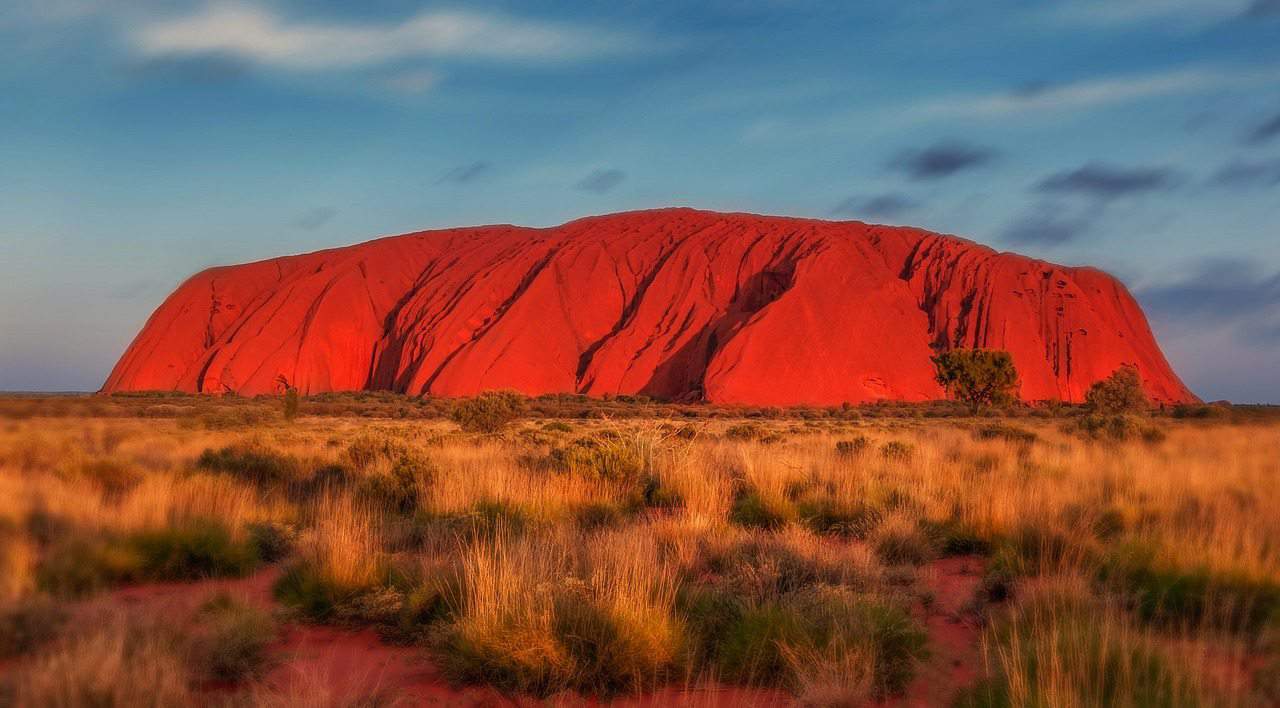 Internship Australia Service
At Go to Australia we not only have our own internship programs on offer, but we also work in collaboration with some of the top internship agencies to give all of our applicants the opportunity to be placed with an appropriate organisation to undertake their internship in Australia.
The Benefits of an Internship in Australia with Go To Australia
As Australian Internship Consultants we are proud to be recognised as a global leading education agency who is offering interns and students internship programs with all Internship Australia providers.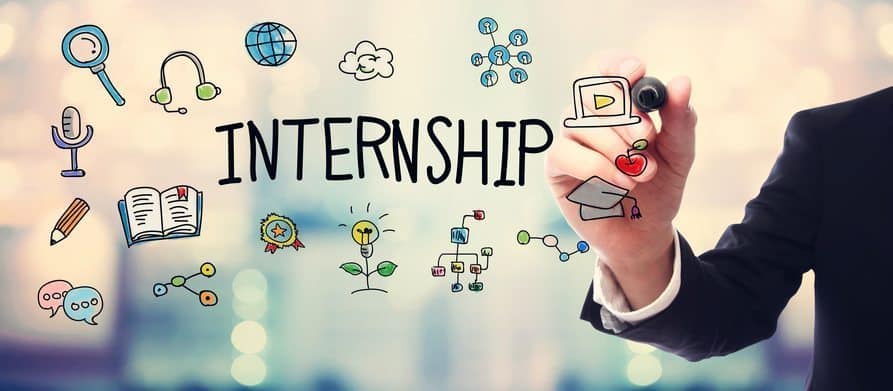 With 13 years experience, our  Internship Australia team has established a long term quality reputation and is proud to be the preferred internship consultant for international students.
We work in partnership with Australian internship & education providers and find internships in almost all academic disciplines for candidates from over 80 countries around the world!
Register now or contact us to receive further information on our internship Australia program!
Our Australian Internship agency can help interns to:
find internship positions in Australia
apply for a visa to work as intern in Australia
prepare your internship application
get documents translated
understand your responsibilities as intern
learn "Aussie English"
visit a language school in Australia
get an Australian qualification
apply for further studies in Australia
If you want to take an internship in Australia, please contact us!
Our Internship Australia Service
Free Services for Internship Australia Applicants
Australia Internship Agency
Want to travel and explore the beautiful pastures of Australia and New Zealand whilst also gaining a degree? GotoAustralia offers once-in-a- lifetime opportunities for all applicants regardless of educational background and age group. Imagine studying through the advanced Australian education system whilst also making international friends and experiencing Australian culture and lifestyle at its finest.
Go to Australia takes on the role of a surrogate 'parent' to its applicants since we understand that the application process can be foreign and confusing to new applicants. We offer services to shoulder this burden and provide you with a complete list of document needed for a valid application, and we also explain in detail how to get these documents verified for international use. Don't stress about postage and expensive courier options; we will PAY to post your application. All you have to do is simply fill out the application form correctly, send it to us via email and await your response.
We guarantee at Go to Australia.Agency that this waiting period will not be longer than 24 hours, our agency has established a firm and longstanding reputation within the education system of both Australia and New Zealand, therefore the applications sent via our company are immediately given the green light. This ensures no stress, no worries;
your only concern is what to pack and which courses to choose!
Deciding on which academic path to take can also be nail biting, so allow our staff of experienced education agents to provide you with extensive advice on courses that would ideal for you, assistance with filling out your application forms, queries about your study visa, accommodation for the duration of your studies in Australia and many other concerns. The lists are endless and GotoAustralia.Agency's doors are always open to you, answering questions before, during and after the application process. We also offer an Orientation in which all concerns and queries relating to your travel and stay in Australia and New Zealand will be taken care of, even guidance about flight options are offered, our agents are consistently available on email.
GotoAustralia.Agency is based in Brisbane and doesn't limit its resources to international students. Opportunities are also awarded to overseas backpackers, employees and graduates throughout Australia and New Zealand. Job seekers and recent graduates are offered a chance to gain work experience in Australia and New Zealand, and grow in a foreign market.
We eliminate all of the uncertainty that is common when applying for international jobs in that we will assist you in finding the perfect job that is most suitable for you according to your preferences and strengths. Leave the heavy lifting, worrying and strategising to us, and allow AA Education to ensure you a stress free and decadent studying and work experience in Australia and New Zealand!
If you want to take an internship in Australia, please contact us!
Internship Australia Applicants get information to work as interns at no cost whatsoever
Go to Australia welcomes international students, working holiday makers, fresh graduates, and anyone with the required qualifications to participate in a suitable internship in Australia program.
Readers can check our site for useful tips from our internship Australia counsellors and pick the right internship program - paid or unpaid. We also assist interested participants to take up an English language course if they don?t have the required prerequisite to attend an internship program.
For all our services, participants don't require to pay us in anyway for our administrative services.
We get paid by our internship-providing partners in Australia for our services. This is how it works: for each intern who has registered for an internship Australia program with one of our partners, we get a commission from our partner. As a result, we don't charge a fee from the intern and we are not reliant on other form of payment.
We also assist prospective interns with their visa applications, accommodation facilities, and arrival norms without charging a fee for the same.
If you want to take an internship in Australia, please contact us!
International recognised Australian Internship Program
Australian Internships is a global leader of internship program providers.
With almost 20 years' experience, Australian Internships has established a long term quality reputation and is proud to be the preferred internship provider for most leading
Australian universities
. Australian Internships program options:
Professional Internship Program - Non-paid training in all academic disciplines for current students and recent graduates.
STEM Internship Program - Non-paid training in Science, Technology, Engineering and Math disciplines for current students and recent graduates.
Hospitality Internship Program - Paid training for Hospitality students and recent graduates in Front Office, Food and Beverage and Culinary.
Stipend Internship Program - Training in selected fields with an allowance of $600-$900/month for student and recent graduates with relevant experience.
Aged & Disability Care Internship Program - Stipend training in Aged Care and Nursing Assistant roles for current students and recent graduates.
The Benefits of an Internship in Australia
The Benefits of an Internship in Australia
The Benefits of Taking an Internship in Australia
Here are some of the reasons why you should consider doing an Internship Australia Program:
To gain practical experience in your career field;
To reinforce your academic knowledge and further enhance your qualifications;
To establish contacts within your career field;
To 'try out' a different career without fully committing to it;
To see and gain knowledge on how an organisation functions;
To practice and experience professional mannerism and behaviours;
To become more independent;
To obtain professional references;
To build up your Resume;
To experience life in Australia and meet the local people;
To become more proficient in the English language.
To apply for our Internships in Australia, please contact our registered advisers.
Eligibility for an Internship in Australia
To be eligible for an internship in Australia you must have:
English proficiency level
Previous study and work experience related to the chosen internship field
Be a recent graduate (not more than 2 years after your graduation)
Appropriate visa (Student, Working holiday or Special program visa)
The motivation to undertake an internship in Australia
Internship Australia Requirements
Internship Australia Visa Options
Visa options for clients taking an Internship in Australia
We will advise and assist you with information on the most suitable visa options and provide you will all of the necessary supporting documentation for the visa process.
The Internship Australia Program was developed to comply with the Australian Department of Immigration and Citizenship (DIAC) visa requirements. The information contained in this page is designed to assist you to understand some of the visa options available for interns coming to Australia.

A brief introduction to the visa options for interns coming to Australia
Clients wishing to complete internships for less than 12 weeks will have the following options:
Internship in Australia with a Working Holiday Visa
417 Working Holiday Visa
The Working Holiday Program aims to promote international understanding, through helping young people experience (work experience Australia) the culture of another country. Australia has reciprocal working holiday maker arrangements with some foreign countries. Applicants from the following countries can complete an internship on the WHV for a maximum of six months: Belgium, Canada, Cyprus, Republic of Denmark, Estonia, Finland, France, Germany, HKSAR*, Ireland, Republic of Italy, Japan, Korea, Republic of Malta, Netherlands, Norway, Sweden, Taiwan, United Kingdom, *Hong Kong Special Administrative Region of the People's Republic of China (includes British National Overseas passport holders).
462 Work & Holiday Visa
The work & holiday Program provides opportunities for people between 18 and 30 to holiday in Australia and to supplement their travel funds through incidental employment. Applicants from the following countries can complete an internship on the W&H Visa for a maximum of six months: Argentina, Bangladesh, Chile, Indonesia, Malaysia, Poland, Portugal, Spain, Thailand, Turkey, USA, Uruguay.
Please refer to the DIMIA site for specific and up to date information on the Working Holiday Maker Program.

Internship in Australia with a 416 Special Programs Visa (when you book an external internship via us)

The Internship Australia Program has been approved by the Australian Department of Immigration and Citizenship (DIAC) for the Special Program 416.
Australian Internships will issue the necessary documentation to suitable candidates so they are able to obtain the Special Program Visa 416 - this visa option provides flexibility for periods of up to 12 months.
What is the 416 visa?
The 416 special program visa is granted to organisations that promote youth exchange programs for young persons coming to Australia as well as young Australians travelling abroad to participate in similar programs.
The visa can be granted to anyone between the age of 18-30. There are no restrictions on countries or nationalities. The visa is issued for a maximum of 12 months but is not automatically issued for that period, our partner will endorse the visa for the length of the internship + any study period + 1 month for travelling.
The main purpose for coming to Australia has to be for participating in our internship program.
This visa may be applied for outside Australia as well as in Australia. The visa is great for everyone but especially for our applicants in countries that don't yet have reciprocal working holiday agreements with Australia for example Spain, Switzerland, Poland, Czech republic, Hungary, Greece, Austria, USA, All South American countries, Thailand and most other South East Asian countries.
There is a very simple visa process that covers study periods, the internship period and travelling by the applicant.
Internship in Australia with a 402 Training and Research Visa (Occupational Trainee stream)
The Australian Internships Program has been approved by the Department of Immigration and Border Protection  for the Training and Research Visa 402 (Occupational Trainee stream). Suitable candidates aged 18 to 30 are eligible for entry with the 402 visa.
Student Visa
Applicants may complete an internship for up to 20 hours per week throughout the semester (in some selected fields), or on a full-time basis during scheduled holidays/after graduation.
Australia Internship - Contact us
If you want to take an internship in Australia, please contact us!