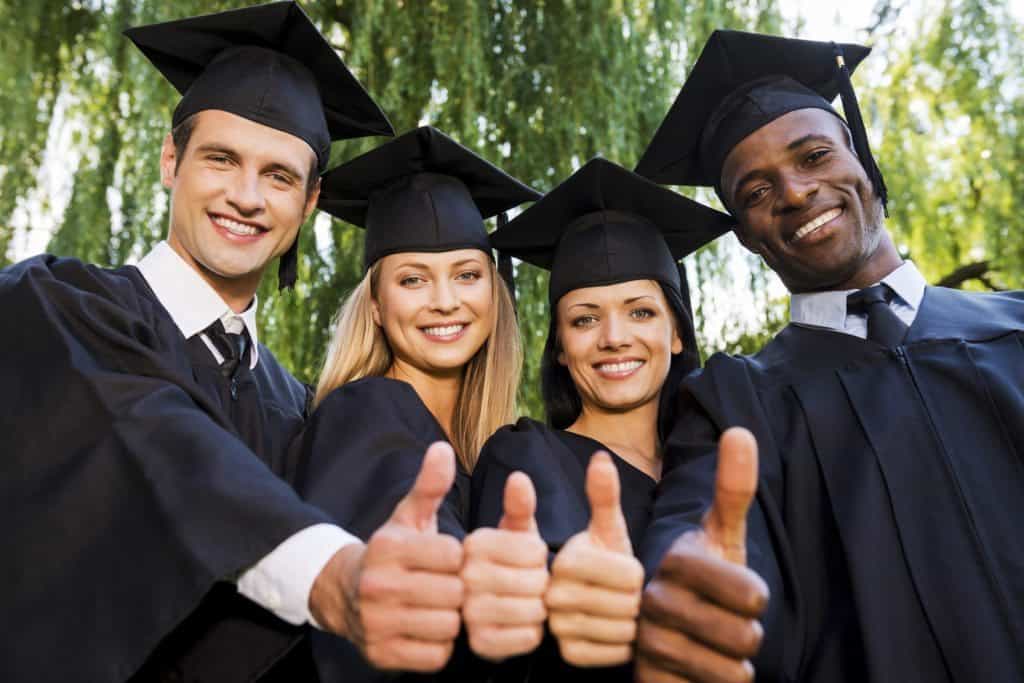 Do you want to study at a University in Australia?
There are many internationally recognised universities in Australia that offer both undergraduate and postgraduate programs. We can provide you with detailed information about the wide range of courses offered at the various highly ranked universities in Australia.
Our friendly staff are on hand to give advice on University Australia: courses, fees, application materials, health cover, orientation, accommodation, adjusting to life and study how to resolve problems and answer any questions regarding universities in Australia. There will always be somebody international students can turn to for help regarding their study at University in Australia.
This means that we are dedicated to continuously improving our services to meet the needs and expectations of international students. Apply here & receive more information about Universities in Australia!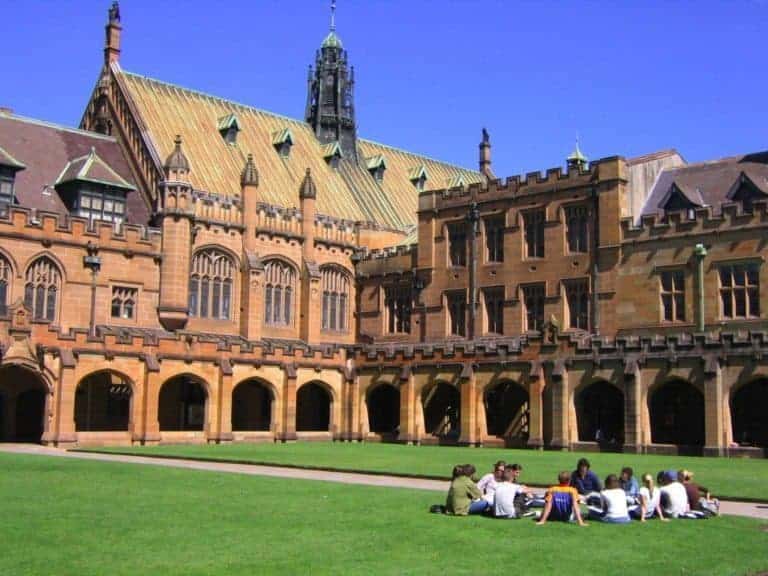 University Australia with Go To Australia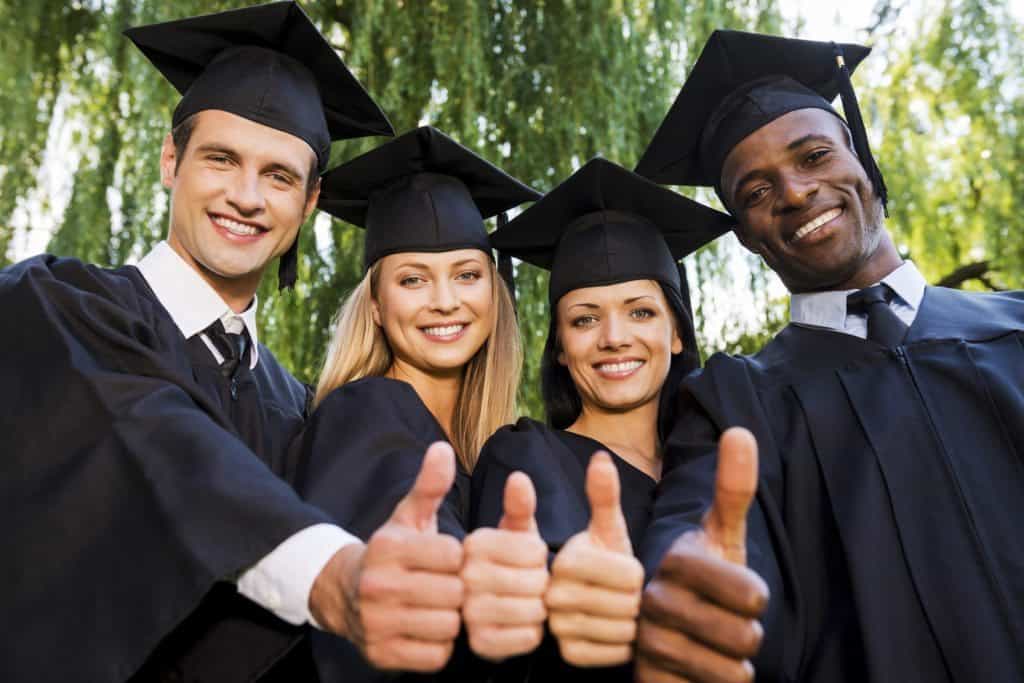 University Australia Navigation
6 Reasons to Study at a University in Australia
Australia has many world-class universities, which offer high-standard education in various fields, comprehensive in-campus facilities and infrastructure, and secured campus life.
4 Easy Steps to Applying for Admission at a University in Australia
The application process is important as it can directly affect your chances of being accepted to study at University in Australia.
It is also wise to carefully research your choices of course and education provider so that you will enjoy maximum benefit and fulfilment from your time in Australia.

The first step
The first step is deciding which courses you wish to apply for. This involves considering the career or education path you wish to enter and researching courses to help you get there.
Another consideration is the entry and English language requirements for each course and whether you possess the entrance criteria.
Once you have chosen the most appropriate study path for you, it is a question of looking at which Universities in Australia offer appropriate courses and which of these is most suited to you.
Aspects to consider are the Australian Universities areas of speciality, what international support is on offer, and which location is most attractive to you.

Step 2: Completing your University Australia application form
Once the preferred location and course have been chosen you will need to complete the relevant application form. These can be obtained from us as an registered Australian education agent.
The application form will ask you for the course(s) that you are wishing to apply for and will list documentation that is required.
Generally you will need to submit proof of your prior education and evidence of your English language ability. If you are still finishing your education in your home country it is sometimes possible to gain provisional acceptance based on your prior results until you can show your final marks.
The Australian University you are applying to should be able to assist you with any queries you have, as should your education agent (if appropriate).
Another necessity before lodging your forms is to check with your local Australian Embassy or our Immigration Services that you are eligible to apply for a student visa if you are successful in your course application.
Once you have completed your research, filled out your form and attached all necessary documentation it should be submitted to one of our University Australia education agents.

Step 3: Institution receives your University Australia application
Once your application has been received it will be assessed and you will be advised of the result.
If your application was successful you will be sent a letter of offer. Upon acceptance the education provider issues an Electronic Confirmation of Enrolment (eCoE). This is essential for your student visa application.
In some instances you may be required to undergo a pre-visa assessment before you receive your eCoE.

Step 4: Apply for your Australian student visa
International students must have a student visa to study in Australia. Before applying for your student visa you must have proof of enrolment and may need to pay some of your tuition fees. This varies depending on where you are enrolled and you will need to investigate this with your new education agent.
List of the Universities in Australia
Australia has 39 universities; 37 of these are government-funded and two are privately funded.
List of the Universities in Australia
Universities in Australia offer undergraduate and postgraduate programs. Studying at an Australian university gives students access to a quality education, technologically advanced facilities and expert lecturers. Australian university degrees are widely recognised across the globe, and graduates are highly employable.
Some of the Universities in Australia
Australian Catholic University
Central Queensland University
James Cook University
Queensland University of Technology (QUT)
University of the Sunshine Coast
Griffith University
Bond University
Macquarie University
Southern Cross University
University of New South Wales
University of Sydney
University of Technology Sydney
University of Wollongong
Western Sydney University
Curtin University
Edith Cowan University
Murdoch University
The University of Notre Dame
University of Western Australia
La Trobe University
Swinburne University of Technology
Charles Darwin University
Torrens University
University of South Australia
University of Tasmania
To study at a University in Australia, you must have a suitable Australian Student Visa, Confirmation of Enrolment (CoE) document to study a course at a particular university, a secured accommodation, and more.
Australian University Fees for International Students
International Student Fees
International Student Fee for University Australia Students
Each university in Australia sets the tuition fees individually. Tuition fees include only the cost of the university and do not include books, living expenses, insurance, visa or flight costs.
For study programs lasting more than one year, such as bachelor's or master's, it should be noted that tuition fees may increase in subsequent years. The tuition fees stated in the university offer are only binding for the first year of study at a University in Australia.
In order to obtain the student confirmation required for the Australian student visa, the tuition for the first semester and the OSHC Overseas Student Health Cover must be paid in advance for the entire duration of the study.
The average tuition fee for international undergraduate students was AU$29,000/year.
Typical annual tuition fees for international graduate students:
Master's degree – AU$20,000 (US$16,000) to $37,000 (US$29,600)
Doctoral degree – AU$14,000 (US$11,200) to $37,000 (US$29,600)
University Australia Study Abroad Fees
Tuition for a semester abroad is always given on a semester basis. The cost also depends on whether you want to study 3 or 4 courses per semester. Some universities in Australia offer international students the opportunity to spend a semester abroad in Australia with 3 courses with even low tuition fees.
Tuition fees for a semester abroad range between 6,800 and 10,000 AUD
Bachelor - Undergraduate Programs at University in Australia
A bachelor's degree costs from 10,000 AUD (about 8,000 Euro) per semester. Bachelor programs at colleges or TAFEs are in many cases a bit cheaper.
Most bachelors cost between $20,000 - $40,000 per year depending on the university.
Postgraduate Programs - Master at University in Australia
Most postgraduate programs, such as Graduate Certificate, Graduate Diploma or Master, cost around 20,000 AUD per year (approximately 16,000 euros) at universities in Australia. More expensive are usually the MBA - Master of Business Adminsitration, which cost more than 25,000 AUD at many universities.
Please contact us today about cheap offers and specific prices.
University Australia - Australia University
If you want to study at a University in Australia, please contact us.
Australian University Requirements
As an international student wanting to study in Australia you will have to meet the requirements set down by the university that you will be attending.
There are three major criteria that you will have to satisfy to get into studies at a University in Australia: Have a recognized certificate that states that you have completed upper secondary studies or a year 12 equivalent.
Satisfy the English language requirement so you can study at an Australian university.
And satisfy the course specific requirements in the area of academia that you want to enter into.
Once you have satisfied this and paid the appropriate fees and have the visa that meets your specific need then you will be able to enrol to study at a University in Australia.
So what does it mean to have a recognized upper secondary or year 12 equivalent?
It means that you have completed secondary or high school in your country of origin and have the documentation to prove it.
We can send students detailed lists for different countries. Do you want know if you have the appropriate qualification from your home country to study abroad in Australia?
For a student coming from Germany you will have had to received the ABI to get into an Australian university and Australian universities look on the qualification quite favourably recognising that the ABI is an important piece of documentation for many German students who have matriculated. Our international student guide officer can tell you how the score on the ABI is compared to an Australian equivalent. So you are in good stead in having the ABI and it is recognised throughout the Australian tertiary education system.
An Example:
If you have an ABI or 4.0 you can study science or journalism
And if you have an ABI of 4.2 you can enter the faculty of arts.
So I have the appropriate equivalent from my country of origin.
What do I do now?
Australian universities will want to know if you are fluent in the English language. There are over 800 000 words currently in use in modern English and over 100 different dialects and accents, but the language of academia used in Commonwealth countries like Australia, New Zealand, Canada, and the United Kingdom is the same and the IELT (English for International Opportunity) exam is administered by three internationally recognised bodies (two in the UK and one in Australia) and has 1.2 million people doing the exam annually in 6000 institutions in 120 countries throughout the world. As a Australian University student you would need to do the
IELTS Academic test
that sits for roughly three hours and proficiency is measured in the four different areas of writing, speaking, reading, and listening. The test is done with expert examiners in the field and all Australian universities with a student body made up of international students would have an IELTS exam. Studying for the IELTS exam usually takes 3 months and the AA Education Network has a portal that has a list of many of
Australia's English language schools
that you can browse. And it is possible to study for the IELTS exam on-line before you come to Australia. So you can go straight into your course with your classmates for that year. Because Australia is a commonwealth of states and territories and because education in Australia is administered largely by state governments it is common to come across certain courses in particular states that will require specific conditions be met before a student can enter the faculty of their choice. A student studying music or arts in an Australian university will have to bring a portfolio with them, while students studying in courses like some of the engineering courses, and medicine may have to sit for an interview before allowed entry into that faculty.
Discuss this with the International Student Office at Go To Australia
so that you have met all the requirements needed for a successful stay in Australia. But once these requirements have been met you should be good to go from a study standpoint. Once again, most Australian universities have very user-friendly websites that can be accessed from your home country and with the assistance of your Go To Australia Agent you should be able to meet all the requirements that you will need to met, so you can have a satisfying experience of Australian university life. So, you will have had to:
Gained a recognised certificate that states that you have completed upper secondary studies or a year 12 equivalent in your country of origin.
You have satisfied the English language requirement so you can study at an Australian university by passing the IELTS exam.
And you have met the course specific requirements at your chosen university in the area of academia that you want to enter into.
If you want to study at University in Australia, please contact us.
Study at a University in Australia with Go to Australia. Registered Education Agents Provide Free University Enrolment Services to International Students.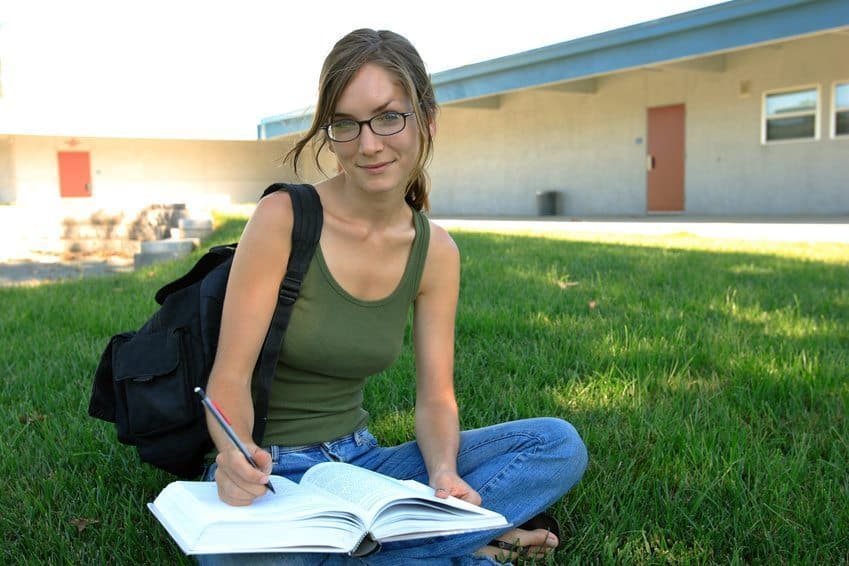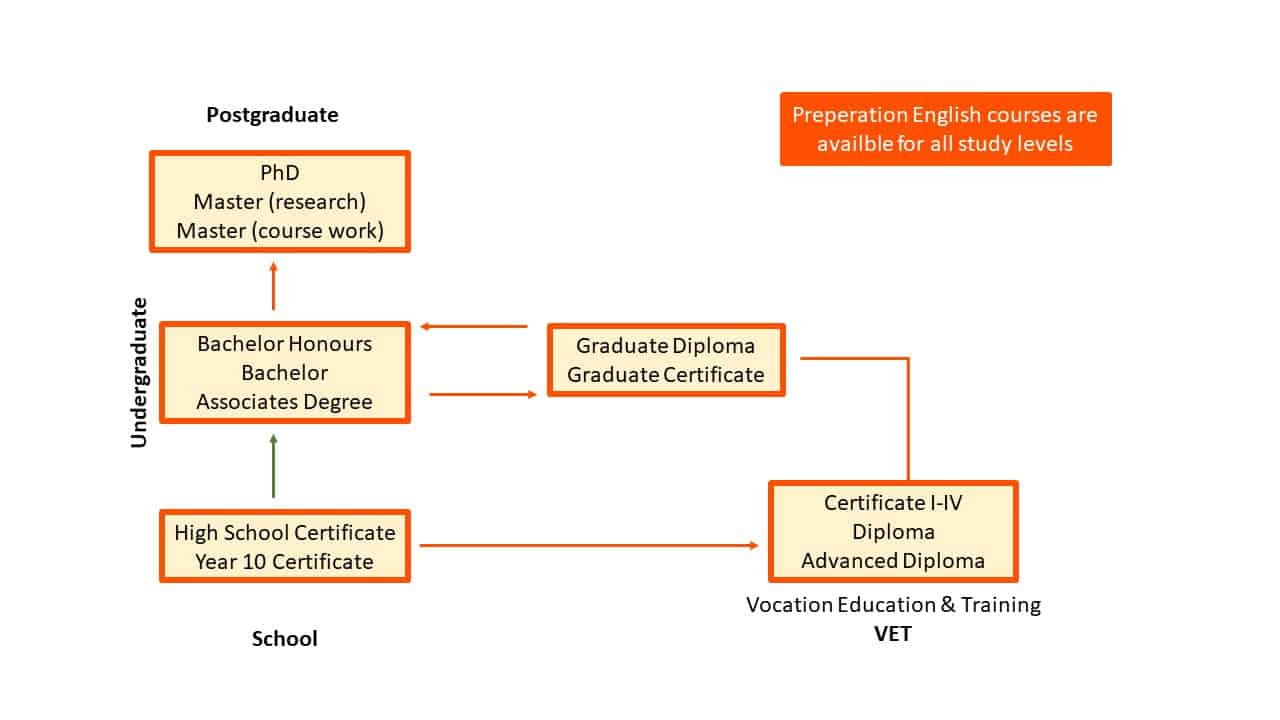 The following courses/qualifications are offered at universities in Australia
This is the main fundamental qualification and undergraduate program at universities in Australia. It is the basic requirement for most professions and takes three to 4 years of full-time study depending on your subjects and offer a wide range of subjects and electives to choose from. Students may opt to study an additional Honours year.
Some TAFE institutes and Colleges also offer Bachelor programs. In contrast to bachelor programmes at universities they have smaller class sizes and are generally less expensive than degrees at universities. However, they may have fewer electives and subjects.
A Bachelor degree is essential if you wish to pursue postgraduate studies.
Bachelor (Honours)
A Honours Degrees usually follows completion of a  Bachelor Degree and includes a thesis. Some Bachelor degrees have an included  'Honours' and are completed in four years. Students who demonstrate high grades may be given admission into a PhD program.
Graduate Diploma/Postgraduate Diploma
These programs may help you extend your knowledge or move you into a field of expertise different to your undergraduate studies. They may also fulfil pre-requisites for a Masters degree, and they take around one year of full-time study to complete. They are coursework-based.
Masters by course work
These programs allow you to extend your study in a field beyond an undergraduate and honours level. You will acquire an in-depth understanding of a specific area of knowledge by selecting courses in your specialised field. Master Degrees usually take 1.5 - 2 years.
Masters by research
The Master Degree (Research) involves enhancing specific professional skills and in-depth understanding of a specific area of knowledge by independent research.  After completing this program you are able to continue your studies in a PhD program.

PhD/Doctorate/Doctor of Philosophy
The programs are designed for professionals returning to study to improve their professional practice and with the opportunity of advanced study in a specialised field of research. They take between two and four years of full-time study to complete and are either research-based or are a combination of research and coursework.
Some Advantages of the Australian Universities for International Students - University in Australia
Universities in Australia - Universities Australia
There are some big advantages to studying at University in Australia.
Australia's comparative Cheapness.
In these economically challenging times it is important to note that compared to Europe and the United States studying in Australia is relatively cheap, yet Australia has six universities that are rated within the top fifty best universities in the world.
Australia's Technical Advantage.
Australian universities are recognised throughout the world not only for their contributions to science, but also their quick takeup of new technologies. This gives students access to the tools and ground breaking technologies they will need to be familiar with for their future careers.
And for post graduate students there are the Australian Research Council's Centres of Excellence which are institutions whose goal is to promote research in their specific areas of expertise by bringing together top researchers from both Australia and overseas. More information about these Centres of Excellence can be found at the Australian Research Council's website (www.arc.gov.au/).
Australia's proximity to Asia.
Airfares from Australia to Asia are considerably cheaper than from Europe or the United States. This means there is less of a financial constraint on the student spending holiday time at home with their family. The similarity in Time Zones also makes it is easier for students to phone home without inconveniencing either themselves or their families by having to ring at strange times of the day.
Advantages of the Australian university system for overseas students
Australian universities are best internationally. After completing high school, international students can enrol for higher education in universities if they have the needed ATAR marks.
Universities vary considerably throughout the world but the most important consideration is one of quality. By that, we mean the wider reputation of such institutions, their quality of teaching, the standing of their qualifications and the success of their graduates.
By all of these considerations, Australian universities stand up well and the best of them are as good as the world's best.
They also, like the country, have a reputation for friendliness and integrity, not small matters when one is considering devoting some years to your studies in a foreign land.
But by far the most important consideration is the standing of their qualifications - are they respected around the world and will they facilitate your move into a worthwhile career?
Well, the answer is unchallenged, it is affirmative.
Your decision to study at an Australian university is one you will never regret.
University Australia - Australia University
If you want to enrol into a University in Australia, please contact us.
Australia's universities have long enjoyed an international reputation for excellence in teaching and research.
Why Study at Uni in Australia
Academic staff in Australian universities are recruited both internationally and locally. There is one university in Australia that is funded entirely from private sources and a range of other privately funded institutions offering higher education courses. Australian universities have strong international links across the entire range of their activities, from individual research collaborations through to joint ventures with universities in other countries. In particular, Australia works to develop strong education relationships with its neighbours in the Asia Pacific region. If you are not an Australian or New Zealand citizen, you can study in  Australia as an international student.
International Student
As an international student you will be exalted by the unique learning environment Australia universities, colleges and other tertiary as well as secondary Australia education institutions offer. Thousands of international students are choosing to study in Australia, to explore new ideas in pioneering programmes that will put them at the front in the world job markets of the future. These students are benefiting from a special learning environment, found nowhere else and our free student services.
Students and dependants can work after their course commences, for up to 20 hours per week.
During semester breaks international students are allowed to work full-time. If international students are completing a Masters degree or a Doctorate, family members also have unrestricted work rights. You must maintain 80% attendance and complete course requirements to keep holding the visa.
Only institutions meeting Australian education standards are allowed to be called universities and offer degrees. Under the Australian Qualifications Framework there are about 4000 agreements with foreign universities.
Australia University Degrees
The following qualifications are available at universities and higher education providers. Tuition fees vary between AUD $9,000 and AUD $18,500 per year.
Bachelor Degree (minimum 3 years)
Bachelor Degree (Honours) (4 years)
Graduate Certificates (6 months)
Graduate Diplomas (12 months)
Masters Degree (1-2 years)
Doctoral Degree (typically 3 years)
Australia's universities are to a large extent responsible for accrediting their own courses, maintaining academic standards and ensuring quality control. Commonwealth-funded universities are required to submit a quality assurance report called the Quality Assurance & Improvement Plan. The accreditation framework comprises of State & Territory governments, the Australian Universities Quality Agency & the Commonwealth government. Some of Australia's universities are major centres of research.
We can provide many free services for international students. Students receive free information on Australian education institutions.
Either select
your courses and study locations or ask for more information. You will receive a list of institutes best suited for you. University Australia - Australia University If you want to enrol into a University in Australia, please contact us.
Australian University Lectures and Tutorials
Lectures and Tutorials at the universities in Australia
Higher education in Australia consists of lecture classes and tutorials, a lot of international students will find that this does not so much consist of class work but has a lot of practical elements to it aswell.
The difference between a lecture and a tutorial is that a lecture has a larger class of up to 200 students, here a lecturer provides information and students are required to listen and take notes. Tutorials have smaller class sizes, it is here that questions can be asked and answered and here that alot of the practical work will be done.
University Australia students are graded each semester and per unit. If a student fails a unit it will need to be paid for and repeated again in the following semester. Students who study at university in Australia are graded on their class work, assessments, practical work, participation, attendance as well as end of unit exams. The majority of the grade will come from the end of unit exam. Still alot of effort needs to go into all other work.
University Australia - Australia University
If you want to enrol to study at a University in Australia, please contact us.