Study at a University in Australia with Go to Australia. Registered Education Agents Provide Free University Enrollment Services to International Students. Australia is becoming first choice for an increasing number of international students seeking top quality education. 50% of international students from over 80 countries.

University in Australia
There are many universities in Australia. Over 84,000 international students from 80 countries study at Australian universities. Only institutions that meet Australian education standards can be called universities and issue degrees.
Australia has a reputation for innovation and a research-intensive culture attracting postgraduate international students. Its expenditure on research and development ranks highly among OECD countries.
Australia has 39 universities listed on the registers of the Australian Qualifications Framework, and a number of recognised higher education institutions.
Checking...
Ouch! There was a server error.
Retry »
Sending message...
Get Free Assistance
Fill in the form below and we will be in touch soon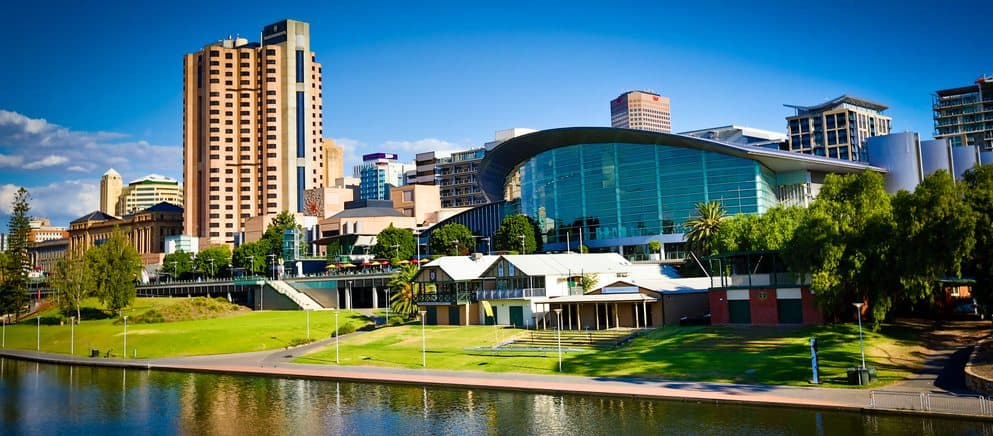 Australia University Admission
Australia University Admissions
Applying for Admission at University in Australia
The application process is important as it can directly affect your chances of being accepted to study in Australia. It is also wise to carefully research your choices of course and education provider so that you will enjoy maximum benefit and fulfilment from your time in Australia.

The first step
The first step is deciding which courses you wish to apply for. This involves considering the career or education path you wish to enter and researching courses to help you get there.
Another consideration is the entry and English language requirements for each course and whether you possess the entrance criteria.
Once you have chosen the most appropriate study path for you, it is a question of looking at which providers offer appropriate courses and which of these is most suited to you.
Aspects to consider are the education provider's areas of speciality, what international support is on offer, and which location is most attractive to you.

Step 2: Completing your Australian University application form
Once the preferred location and course have been chosen you will need to complete the relevant application form. These can be obtained from us as an registered Australian education agent.
The application form will ask you for the course(s) that you are wishing to apply for and will list documentation that is required.
Generally you will need to submit proof of your prior education and evidence of your English language ability. If you are still finishing your education in your home country it is sometimes possible to gain provisional acceptance based on your prior results until you can show your final marks.
The Institute you are applying to should be able to assist you with any queries you have, as should your education agent (if appropriate).
Another necessity before lodging your forms is to check with your local Australian Embassy or our Immigration Services that you are eligible to apply for a student visa if you are successful in your course application.
Once you have completed your research, filled out your form and attached all necessary documentation it should be submitted to the Institute or your education agent.

Step 3: Institution receives your Australian University application
Once your application has been received it will be assessed and you will be advised of the result.
If your application was successful you will be sent a letter of offer. Upon acceptance the education provider issues an Electronic Confirmation of Enrolment (eCoE). This is essential for your student visa application.
In some instances you may be required to undergo a pre-visa assessment before you receive your eCoE.

Step 4: Apply for your student visa
International students must have a student visa to study in Australia. Before applying for your student visa you must have proof of enrolment and may need to pay some of your tuition fees. This varies depending on where you are enrolled and you will need to investigate this with your new education agent.
Study at University in Australia
Study-australia.com.au presents top universities in Australia that enrol international students to study courses and take part in research-based projects. In Australia, university education is prestigious and rewarding. Top universities or G-10 universities list among the first few in the internationally market.
To study in an Australian university, you must have a suitable Student Visa, Confirmation of Enrolment (CoE) document to study a course at a particular university, a secured accommodation, and more.
If you are not sure how to proceed, our Australia university agents are available to help and advice you. Our services are offered without any cost.
Australian Universities
Welcome to the AA Education Network - we are an international agency designed to support, advise, inform and encourage students from all walks of life who wish to work or study in Australia or New Zealand.
Our hope is to inspire as many students as possible to take hold of the amazing opportunities offered by travel – make new friends, try new activities and see amazing sights, all while progressing your education by studying.
Overseas study is also extremely useful for your future career - you can become an active member of the global community, make many useful industry contacts and open up a world of international networking opportunities. Grow in knowledge, professional experience and have the adventure of a lifetime.
Australia University Education
Australia's universities have long enjoyed an international reputation for excellence in teaching and research.
Academic staff in Australian universities are recruited both internationally and locally. There is one university that is funded entirely from private sources and a range of other privately funded institutions offering higher education courses.
Australian universities have strong international links across the entire range of their activities, from individual research collaborations through to joint ventures with universities in other countries. In particular, Australia works to develop strong education relationships with its neighbours in the Asia Pacific region.
If you are not an Australian or New Zealand citizen, you can study in  Australia as an international student.
International Student
As an international student you will be exalted by the unique learning environment Australia universities, colleges and other tertiary as well as secondary Australia education institutions offer. Thousands of international students are choosing to study in Australia, to explore new ideas in pioneering programmes that will put them at the front in the world job markets of the future. These students are benefiting from a special learning environment, found nowhere else and our free student services.
Students and dependants can work after their course commences, for up to 20 hours per week.
During semester breaks international students are allowed to work full-time. If international students are completing a Masters degree or a Doctorate, family members also have unrestricted work rights. You must maintain 80% attendance and complete course requirements to keep holding the visa.
Only institutions meeting Australian education standards are allowed to be called universities and offer degrees. Under the Australian Qualifications Framework there are about 4000 agreements with foreign universities.
Australia University Degrees
The following qualifications are available at universities and higher education providers. Tuition fees vary between AUD $9,000 and AUD $18,500 per year.
Bachelor Degree (minimum 3 years)
Bachelor Degree (Honours) (4 years)
Graduate Certificates (6 months)
Graduate Diplomas (12 months)
Masters Degree (1-2 years)
Doctoral Degree (typically 3 years)
Australia's universities are to a large extent responsible for accrediting their own courses, maintaining academic standards and ensuring quality control. Commonwealth-funded universities are required to submit a quality assurance report called the Quality Assurance & Improvement Plan. The accreditation framework comprises of State & Territory governments, the Australian Universities Quality Agency & the Commonwealth government. Some of Australia's universities are major centres of research.
We can provide many free services for international students. Students receive free information on Australian education institutions.
Either select your courses and study locations or ask for more information. You will receive a list of institutes best suited for you.
Australia University Advantages
Australian Universities - Advantages
Some Advantages of the Australian Universities for International Students
There are some big advantages to studying in Australia.
Australia's comparative Cheapness.
In these economically challenging times it is important to note that compared to Europe and the United States studying in Australia is relatively cheap, yet Australia has six universities that are rated within the top fifty best universities in the world.
Australia's Technical Advantage.
Australian universities are recognised throughout the world not only for their contributions to science, but also their quick takeup of new technologies. This gives students access to the tools and ground breaking technologies they will need to be familiar with for their future careers.
And for post graduate students there are the Australian Research Council's Centres of Excellence which are institutions whose goal is to promote research in their specific areas of expertise by bringing together top researchers from both Australia and overseas. More information about these Centres of Excellence can be found at the Australian Research Council's website (www.arc.gov.au/).
Australia's proximity to Asia.
Airfares from Australia to Asia are considerably cheaper than from Europe or the United States. This means there is less of a financial constraint on the student spending holiday time at home with their family. The similarity in Time Zones also makes it is easier for students to phone home without inconveniencing either themselves or their families by having to ring at strange times of the day.
Phillip B.
University in Australia
Advantages of the Australian university system for overseas students
Australian universities are best internationally. After completing high school, international students can enrol for higher education in universities if they have the needed ATAR marks.
Universities vary considerably throughout the world but the most important consideration is one of quality. By that, we mean the wider reputation of such institutions, their quality of teaching, the standing of their qualifications and the success of their graduates.
By all of these considerations, Australian universities stand up well and the best of them are as good as the world's best.
They also, like the country, have a reputation for friendliness and integrity, not small matters when one is considering devoting some years to your studies in a foreign land.
But by far the most important consideration is the standing of their qualifications - are they respected around the world and will they facilitate your move into a worthwhile career?
Well, the answer is unchallenged, it is affirmative.
Your decision to study at an Australian university is one you will never regret.
International University Students Australia
Australian Universities for International Students
By 2020, the government plans to increase the number of international students by 30 percent. Apart from immigration policy changes, it wants universities to offer useful courses, support system, and infrastructure to meet the target.
Strategic Plans to Rope in More Number of International Students to Australian Universities
Education is one of the top revenue earning options for the Australian government. However, in 2011 there had been a dip in the number of enrolments to institutes, especially those involved in tertiary education.
The government has mulled few strategic plans in a bid to attract more number of foreign students in the country, especially those from Asia, Asia-Pacific, and South-East Asian region. It hopes to reinstate the $15 billion export revenue from education and add some to it by 2020.
Policies to Meet Challenges to Rope in More International Students
Bureaucratic corruptions, tedious visa processing, fund crunch, expensive tuition and ancillary fees, and inadequate infrastructure are some of the challenges that Australia still face today. However, the government along with the universities have taken up steps to ensure, genuine students get visa to study in Australia.
Work-Enabled Courses
Universities will now offer courses that have reference to industry-needs. In many cases students will be allowed to visit the factory or workplace during their course tenure and interact with the industry-majors to know about a particular topic.
Industry-Based Research with Global and Sustainability Touch
Students taking up research curriculum will get more projects that are aligned to sustainable development and are accepted globally. Research projects that assist industrial development in Australia are also being encouraged.
Better Infrastructure
Universities will think about ways to improve the available infrastructure. For instance, many educational institutes have plans to create a studio that will provide a medium for students to showcase their work on science, arts, and education. Some institutes have specialty clinics and labs for Integrated Allied Health Professionals and labs for scientific work Science, Technology, Engineering and Mathematics (STEM) education.
Courses on Social Development
Many universities have taken up steps to start a student interaction with the community. This includes a series of voluntary service, entrepreneurial training, and implementation of the 2012 Disability Action Plan. Needy students will be mentored and community clinics will also be established for the students.
Key Initiatives by the Government
The Australian government has chalked out action plans for 5 key sectors, in which education takes an important place. Measures are being taken to assure foreign students that they are accepted and welcomed in Australia.
Apart from visa changes and work right benefits, it is also planning to bring suitable changes to foreign affairs, health, industry, and trade. The education department also wants to rope in Africa, Latin America, and the Middle East.
Are you looking forward to study at a university in Australia? Check with our help desk for suitable courses and projects available just for the international students.
International Student Requirements
As an international student wanting to study in Australia you will have to meet the requirements set down by the university that you will be attending.
There are three major criteria that you will have to satisfy to get into an Australian university:
Have a recognized certificate that states that you have completed upper secondary studies or a year 12 equivalent.
Satisfy the English language requirement so you can study at an Australian university.
And satisfy the course specific requirements in the area of academia that you want to enter into.
Once you have satisfied this and paid the appropriate fees and have the visa that meets your specific need then you will be able to enter an Australian university.
So what does it mean to have a recognized upper secondary or year 12 equivalent?
It means that you have completed secondary or high school in your country of origin and have the documentation to prove it.
We can send students detailed lists for different countries. Do you want know if you have the appropriate qualification from your home country to study abroad in Australia?
For a student coming from Germany you will have had to received the ABI to get into an Australian university and Australian universities look on the qualification quite favorably recognizing that the ABI is an important piece of documentation for many German students who have matriculated.
Our international student guide officer can tell you how the score on the ABI is compared to an Australian equivalent. So you are in good stead in having the ABI and it is recognized throughout the Australian tertiary education system.
An Example:
If you have an ABI or 4.0 you can study science or journalism
And if you have an ABI of 4.2 you can enter the faculty of arts.
So I have the appropriate equivalent from my country of origin.
What do I do now?
Australian universities will want to know if you are fluent in the English language. There are over 800 000 words currently in use in modern English and over 100 different dialects and accents, but the language of academia used in Commonwealth countries like Australia, New Zealand, Canada, and the United Kingdom is the same and the IELT (English for International Opportunity) exam is administered by three internationally recognized bodies (two in the UK and one in Australia) and has 1.2 million people doing the exam annually in 6000 institutions in 120 countries throughout the world.
As a student you would need to do the IELTS Academic test that sits for roughly three hours and proficiency is measured in the four different areas of writing, speaking, reading, and listening. The test is done with expert examiners in the field and all Australian universities with a student body made up of international students would have an IELTS exam.
Studying for the IELTS exam usually takes 3 months and the AA Education Network has a portal that has a list of many of Australia's English language schools that you can browse. And it is possible to study for the IELTS exam on-line before you come to Australia. So you can go straight into your course with your classmates for that year.
Because Australia is a commonwealth of states and territories and because education in Australia is administered largely by state governments it is common to come across certain courses in particular states that will require specific conditions be met before a student can enter the faculty of their choice. A student studying music or arts in an Australian university will have to bring a portfolio with them, while students studying in courses like some of the engineering courses, and medicine may have to sit for an interview before allowed entry into that faculty. Discuss this with the International Student Office at AA Education so that you have met all the requirements needed for a successful stay in Australia.
But once these requirements have been met you should be good to go from a study standpoint. Once again, most Australian universities have very user-friendly websites that can be accessed from your home country and with the assistance of your AA Education Agent you should be able to meet all the requirements that you will need to met, so you can have a satisfying experience of Australian university life.
So, you will have had to:
Gained a recognized certificate that states that you have completed upper secondary studies or a year 12 equivalent in your country of origin.
You have satisfied the English language requirement so you can study at an Australian university by passing the IELTS exam.
And you have met the course specific requirements at your chosen university in the area of academia that you want to enter into.
University Australia Guide
Following the UK and the US, Australia constitutes the preferred international destination for pursuing secondary and advanced education in the world.
As per the records of Australian Bureau of Statistics, Australia had about 375,000 international students in 2005. This figure showed a stupendous increase in 2007 when more than 455,000 international students enrolled in programs at Australian universities.
So what makes Australian among the favourite destinations for education?
Is it the leading, world-class teaching system, top-ranking universities, internationally recognised degrees and qualifications, unbelievably good weather, rich fauna and flora, or lovely pristine crystal-clear waters, or endless stretches of beaches?
It is all this, and still much, much more.
Australian universities offer programs which are often shorter in duration compared to similar programs in other countries. Besides, the universities help students to develop lateral, innovative thinking besides unleashing creative aspects of students. In addition, Australian universities help in imbibing a sense of independence and confidence in students.
Australian universities have produced achievers who have been awarded eight Nobel prizes, besides many international awards. Australia stands for providing unparalleled quality in its educational programs to students, a fact that is ascertained and guaranteed by the Australian government. All the courses and programs offered to the international students are approved by the Commonwealth Register of Institutions and Courses for Overseas Students (CRICOS).
Providing an experience enriching both personal and professional development, it's not surprising that some of Australia's universities and cities rank within the top fifty best universities and best places to be offering high security and support services for students.
So with so much on the offer, are you coming to be part of this multi-cultural, rich culture?
University Fees Australia
Australian Universities
Important: Study fees are around AU$7500 - 12000 per Semester Ask us for more information.
The Australian educational style is lively and interactive, and encourages individual thought and participation. Students are required to demonstrate their understanding and ability to apply learned concepts, rather than just memorise textbooks. Likewise, they are also expected to actively contribute to class discussions and group activities.
University study in Australia is comprised of lectures and tutorials. Lectures may be attended by hundreds of students, while tutorials are usually made up of 30 students or less.
Your academic assessment will typically rely on one or more major assignment and one or more written exam. A percentage of your final grade will also be based on class participation and attendance.
Australia University Campus
Australian Universities
Australia has many world-class universities, which offer high-standard education in various fields, comprehensive in-campus facilities and infrastructure, and a secured campus life.
A Stint at Any of the Australian Universities Gives Students a Powerful Edge in the Competitive World
Education is one of the key revenue earning options for Australian as thousands of aspiring foreigners apply for a Student visa each year to study in one of the institutes in the country. Almost all the G8 universities in Australia have clinched a spot among the top 100 world's best universities.
International recognition of all the universities in Australia is primarily due to the experienced faculty, in-depth teaching style, study pathway programs, and friendly cultural atmosphere. The students get opportunities to take part in study abroad and student exchange programs, internships, and outdoor education.
Pioneering Research Activities
Australian universities are known for its pioneering research projects dealing with marine biology, bio-diversity, ecology, sustainable development, and environmental science. No wonder, many projects have helped in the development of the industries that have grown over the years in the country.
Meritorious students are offered scholarships to conduct their research activities. As the universities recognize qualifications of a foreign country, it is easy for students to get admitted to a desired level for which they are sufficiently qualified.
Modernized Infrastructure
Campus facilities, labs, libraries, and other infrastructural units required for students are made available in all universities in Australia. From a modern art studio to multi-purpose labs, there are costly facilities in the universities.

Student-Friendly Opportunities, Teaching Methodologies
Erudite mentor and advice students on their study programs and work experience, so that they can get a satisfying career. All students are given opportunities to study in the universities through pathway courses. There are foundation and bridging courses too, available to help student acquire a stipulated level of learning before joining the university.
Today, university students can opt for post-study work options after successfully completing their studies in the university. This will help them to understand and apply their knowledge better in the practical field. There are internship cells that enable students to get jobs as interns after they complete their course at the university.
Off-Campus Recreation
During session breaks, there are fun-filled activities just for the university students. Many universities organize summer camps or student exchange programs where students visit a spot in Australia or outside to enjoy a short study tour.
The students learn practical skills or improve their theoretical knowledge through these study tours. Simultaneously, they get an opportunity to make new friends and enjoy various entertaining activities as well.
Various cultural programs, festivals, and competitions are also organized from time to time where foreign students from another universities visit Australia. Together the students interact, exchange ideas, and compete.

Safe and Cordial Environment
Australian universities are quite popular in the international market because of its safe, secured, and cordial atmosphere. Student cells are available round-the-clock to ensure foreign students get their grievances addressed promptly.
From homestays to in-campus university villages, and student hostels, there are many ways in which the students can live in the country while pursuing education in one of the universities.
Are you looking for a breakthrough in your career but don't know where to start? Why not check with our student counsellors for suggestions as there are numerous pathway courses, job-oriented programs, and world-class research projects available in top universities in Australia.
International Student Fee for Australian University Students
The average tuition fee for international undergraduate students was AU$29,000/year.
Typical annual tuition fees for international graduate students:
Master's degree – AU$20,000 (US$16,000) to $37,000 (US$29,600)
Doctoral degree – AU$14,000 (US$11,200) to $37,000 (US$29,600)
Popular Australian Faculties
Golf Schools Australia
Golf Schools in Australia provide any keen golfer the opportunity for full-time professional instruction during their gap year or career break or full-time study for some years.
Designed for golfers of all abilities, the programme helps each student to maximize their existing golfing career.
At many high schools in Australia golf is now a subject in selected sports.
One of the most popular and famous golf schools in Australia is Queensland s Hills International College, close to Brisbane. It is also one of the private schools in Australia, offering an educational balance between golf training and academic commitments, designed to produce elite-level golfers.
But there are also some public golf schools in Australia, which offer intensive golf lessons as part of their sports activities.
So, watch out: Australian schools might very soon produce the next generation of professional elite golfers. But, for now, their students simply enjoy the best school subject ever & golf.
Law School Australia
Study-Australia provides links to Australian law schools and information about studying law in Australia.
Law students come from all parts of the world to Australia.
Your legal education will provide you with an international network which, as a law alumnus, you will be able to maintain after graduation.
List of law schools in Australia:
Australian Catholic University
Bond University
Charles Darwin University
Edith Cowan University
Flinders University
Griffith University
James Cook University
La Trobe University
Macquarie University
Monash University - Monash University Law Faculty
Murdoch University
Queensland University of Technology
Southern Cross University
University of New England
University of Newcastle
University of New South Wales - UNSW Faculty of Law
University of Notre Dame
University of Sydney - Sydney Law School
University of Tasmania
University of Technology, Sydney
University of Western Australia
University of Western Sydney
University of Wollongong
Medical Schools Australia
Medical education in Australia is provided by the medical schools and faculties of various universities. There are undergraduate and graduate programs available for international students.
List of Medical Schools in Australia:
Australian Catholic University - School of Nursing
Bond University - Faculty of Health Science and Medicine
Griffith University - School of Medicine
James Cook University - School of Medicine
Monash University - Faculty of Medicine, Nursing & Health Sciences
The University of Notre Dame - Australia College of Medicine: School of Medicine Fremantle and School of Medicine Sydney
University of Newcastle - School of Medicine & Public Health
University of New South Wales - Faculty of Medicine
University of Queensland - School of Medicine
University of Tasmania - School of Medicine
University of Western Australia Faculty of Medicine and Dentistry
University of Western Sydney - School of Medicine
University of Wollongong Graduate - School of Medicine
Australia University Courses
University Courses in Australia
The following qualifications are offered through universities:
Bachelor degree
This is the main undergraduate program. It is the basic requirement for most professions and takes three to five years of full-time study. Students may opt to study an additional Honours year. A Bachelor degree is essential if you wish to pursue postgraduate studies.
Graduate Diploma/Postgraduate Diploma
These programs may help you extend your knowledge or move you into a field of expertise different to your undergraduate studies. They may also fulfil pre-requisites for a Masters degree, and they take around one year of full-time study to complete. They are coursework-based.
Masters degree
These programs allow you to extend your study in a field beyond an undergraduate and honours level. They take between 18 months and three years to complete. Masters may be taken as either coursework or research, or a combination of both.
Master of Philosophy
These programs develop your independent research skills. They take between 18 months and three years to complete, and are research-based.
Doctorate
These programs are designed for professionals returning to study to improve their professional practice. They take between two and four years of full-time study to complete and are generally coursework-based.
Doctor of Philosophy
These programs provide you with the opportunity of advanced study in a specialised field of research. They take between two and four years of full-time study to complete, and are either research-based or are a combination of research and coursework.
Australia University Testimonials
Australian University System - Testimonials
Australian University System - Your Education Abroad Experience
An education abroad experience is an opportunity offered by many Australian Universities and it is perhaps an opportunity that not many students know they can undertake. Destinations span the great wide land of Australia and the challenge and experience of a student living and studying in another country with a different culture is not only invaluable but also beneficial.
Students are able to grow both personally and academically. Having a constant flux of meeting new people from vastly different cultures in an already multi-cultural country not only teaches individuals to step outside their comfort-zone but to try and see new things. Forming friendships with other students, travelling together and seeing the diversity of the country is one part of what participating in exchange has to offer. Learning in a different environment is stimulating and often pushes learning commitment to the next level. Not only will an exchange student learn about themselves though friendships and travels, but also prospective employers look highly upon individuals who have had the courage and strength to undertake such a challenge. It shows maturity together with independence and will give any resume and extra edge to it.
All Australian Universities welcome international students and support those who wish to (ex)change their lives.
Georgia, Australia
Advantages of the Australian Education System for International Students
Australia has much to offer international students in terms of education, climate and lifestyle. Anyone learning English as a second language will benefit from the experience of completing their study course in Australia.
Degrees completed with an accredited education provider are recognised both nationally and internationally and are enhanced with the chance to participate in study practicum and internships. International students gain the full benefits from their study through practical work experience as well valuable practise for their English skills.
Apart from a world class education system, Australia boasts a temperate climate all year round. Most educational institutions are well adapted to allow students the chance to enjoy our beautiful weather. Outdoor eating venues and activities are abundant. Courses in sport, education, the Arts and of course landcare are often conducted in outdoor facilities providing a healthy environment for study.
Australian is completely surrounded by 20,000 kilometres of glistening white coastline and our seas have an average water temperature of 22ْ C so the beach is a very popular place to unwind. Our extensive coastline also provides excellent opportunities for study in fields such as marine biology, ecology and environmental design.
Austin, Australia
Study in Tasmania
Benefits of Tertiary Study in Tasmania, Australia
Attracting international students to the University of Tasmania has financial & cultural benefits for the community.  With one quarter of the undergraduate population coming from 70 overseas countries, the government needs to sustain such diversity.  Ongoing public approval also adds to a long list of advantages for global scholars studying at one of the country's oldest academic institutions.
Aside from traditions of excellence in wide-ranging programs and the obvious promotion of English language skills, learning in Hobart offers a unique lifestyle.  The natural island appeal presents abundant wilderness, heritage, environmental and artistic opportunities – all on the doorstep of the city and convenient to access.
While expecting to pay a premium for picturesque scenery, wonderful produce and mild weather, you receive value for money in Hobart. Tasmanian tuition fees and living costs compare favourably against large impersonal schools, especially when you can choose quality student housing within walking distance of the campus.
So with the prospect of quality education outcomes, there comes the distinct bonus of joining an open and co-operative neighbourhood: a college big enough to maintain exceptional teaching while still preserving a safe and friendly environment.  All existing within the heart of one of the world's most beautiful cities!
Where should I study?
The answer is Queensland University of Technology.  Not only is QUT Gardens Point campus situated in an ideal central location where students can easily access the beautiful botanic gardens or enjoy the picturesque Brisbane River in addition to all Brisbane City has to offer, but it is also offers international students comprehensive service. 
Indeed as a former student, the culture of the university was vibrant as it was obvious the university was home to a hugely diverse population of students.  With a micro website especially dedicated to international student support services, you will find a comprehensive list of resources offering assistance in choosing the right course, English language programs, how to apply and even accommodation assistance.  
The website also contains links to testimonials from previous and current international students whom praise the international college for such things as the small class sizes, friendly staff, supportive environment, cultural exchange between students and introduction to Australian culture.  
The atmosphere within the college is one of anticipation, the students are excited to be there and place great importance both in furthering their education and experiencing the Australian way of life. Sourcing further information is not a problem as QUT as links around the world, with a network of staff, graduates, business partners and representatives.  
This enables potential students the opportunity to meet a QUT contact or representative face-to-face to learn more about studying abroad at QUT.  Don't hesitate to grasp that opportunity today,  learn more at Queensland University of Technology
Bronwyn M.
MBA Study in Australia
A MBA Study in Australia has to be well planned, which demands an understanding of all the important variables that can impact on the decision making process. MBA studies in Australia can be taken full-time, part-time and even online.
Lu Guo, MBA, China
"Compared with studying in China, the student has more opportunities to involve in the classes, and every one can express their thinking and ideas in class. Australia is a beautiful country, and its climate is quite nice. Most people here are very friendly. The thing that attracts me most is that I can experience a whole different life that I have never had before."
Higher Studies in Australia
"
Many international students Indians decide to do their higher studies in Australia.
Australia is often favoured: higher studies in Australia are cheaper by 40 to 60 percent compared to universities in the US and the UK. Moreover, employment opportunities have put Australia ahead of others.
Enough Reasons to start my higher studies in Australia!
"
Ricardo, Mexico
Australia Nature
"
If it is wildlife that you are after, then you can't go past Australia for variety and oddity! Although Australia has some beautiful animals, we also have some weird looking ones that you won't find anywhere else. Kangaroos, koalas, wombats, dingoes, wallabies, emus, dolphins, turtles, penguins, pelicans, the list goes on and on. For diversity in scenery there are rain forests, deserts, beaches, big cities, country towns, waterfalls and more.
"
Susanna, Poland
Australia travel experience
"
Even once you have chosen a city, Australia is travel friendly.
You can see our great country by bus, train, car or plane and take advantage of the excellent variety of accommodation that awaits you in every port of call.
Weekend getaways are a favourite with Australians and has therefore prompted a boom in inexpensive weekend retreats to beaches, the countryside or islands just off the Queensland coast.
Also, you couldn't leave Australia without going to see Ayers Rock in the Northern Territory. You can get there by train and bus, sleep under the stars, climb the famous rock and watch the desert go through a rainbow of colour changes as the sun slowly sets.
"
Svenja, Moscow
Australian Scholarships Testimonial
The Australian Government and education institutions offer Australian scholarships for international students however most of these are offered for postgraduate study in particular. But still, there are a number of other organisations offering Australian scholarships for international students.
Scholarships Testimonial
"I would like to thank AA for the financial assistance which proved to be very helpful with my studies this year.
I am thankful and grateful to be supported by AA have turned my journey from a long and lonely one, to a rewarding and positive experience in Australia.
AA displayed enormous support for my English progress and this included access to resources that I would not have otherwise known about; the opportunity to present a a online portfolio and share my knowledge with other students in the field.
I was also the recipient of a free air ticket."
Marcia R., Switzerland
Australia University Alumni
Australia University Alumni - Once you complete your studies in Australia
Your experience was a great one, but it doesn't have to end just because you are back home and you graduated, learn some information about connecting too alumni networks:
When it come time to return back home after completing your studying, you might want to consider to attend a returning home seminar run by some institutions.  It will be good to start getting your mind transferring in the idea that you will be returning home soon, but the good thing is once you studied in Australia you will always be an alumni! How great is that?
This time that you have spent in Australia, has surely changed you and we are sure you made some friends for life and even your family probably changed in the process as well.
Finding a job or continuing education, living on your own or moving back in with your parent and catching up with what has been happening within your family since you have been away, meeting up with your old friends and getting use to the different environment once again, will be another transition another adjustment you will need to get use to again, the time of day if it is different than back home, the transportation, the money, the culture, the list is endless of what you will need to settle in again.  You probably wouldn't have even realized it till now that you traveled always and studied in a new location and now you are finding yourself adjusting again to something you once knew so well.  You may even find that you have to readjust to the weather and food and just the accent of the people around you.
Many institutions will run returning home seminars that will cover topics from resettling, how to get your exam results, making travel arrangements, joining alumni associations and preparing for your future career.  These seminars filled with students just like you, that are preparing to return back home and have some doubts to how that may go or are just as excited to return and feel not much will changed but no matter what is a good way to start settling in to the fact your time will be up soon.
Alumni associations and how they help you
International students who study with an Australian institution are Australian alumni!  You will find more information of the alumni association established by your university where many other alumni networks can even be run in your own country, your institution can be more of a help.
Australian alumni networks can:
Assist you in maintaining the relationships you have build here, whether they are personal with your friends and colleges, your professors and employees, they can just help you stay in touch.
Help you with opportunities professional, with jobs back home and help you set up ideas and ways to execute a plan to get back and already have work in order or butterflies at least out of the way.
provide and help you get the fact you will be leaving soon and how that might affect you, they can just provide the support that you need that not many people will understand if they have not been in that position.
It is hoped that all international students have a safe, productive and enjoyable stay in Australia. It is important to ensure students return home before their visa expires to avoid any penalties. Be sure to be packed, have all travel documents including passport, visa and photo identification ready. Remember that airports have a 20 kilogram luggage limit per person. So any further luggage will require a small fee to be paid.
Returning home can be a time full of mixed feelings, be sure to collect contact details of all your new friends. As well as details of any work, real estate or educational reference which you may have picked up whilst in Australia. A new qualification will mean returning home will be different, there will be more job opportunities available, meaning a new life yet again.
To help students adapt back into their home communities there are many Alumni Associations set up. This is where returned international students can meet others in the same situation. Here they can get support and counselling services to help them get back on their feet.
Australia University - Blog
Study at University in Australia
Australian University
Australia takes education very seriously. Whilst we only have 0.3% of the worlds population we have according to the Times Higher Education world university rankings almost 10% of the worlds top one hundred universities.
Indeed education has overtaken tourism to become Australia's third largest export earner with 17% of all tertiary enrolments coming from overseas. The appeal of Australia is obvious. Underpinning our superb universities are also our multiculturalism, our tolerance and our general lifestyle.
Labour laws afford overseas students an opportunity to supplement their incomes, and blessed with an equable climate, Australia provides a healthy and safe environment for overseas students to realise their fullest potential. Moreover, every successful student that passes through our education system becomes a living and breathing advertisement for it.
Countries such as Malaysia, Singapore and China now boast innumerable successful individuals in business, education and government that have graduated from an Australian university. During times of economic uncertainty there is no better investment than that of an education.
Shares may decline in value, stock markets may crash but the value of an Australian university degree remains undiminished.
Contact us for further information on you can secure your future by enrolling into an Australian university.
Study at University in Australia
A careful selection of an appropriate university education will have either positive or negative effect on one's career in the future based on such factors as: accessibility, affordability, future career potentials, educational standards of the chosen university or appropriate accreditation and Information, Communication and technological status of the selected university.
University education for many is hardly accessible of late. Many are those who are abjectly cut from their preferences in education they need today to meet their future career requirement. By accessibility, I mean making the educational potentials in terms of structures, materials readily available without let or hindrance and in easily reach to aid in one's socio-economic development. This also suggests that a vast number of people within a given geographical area must enjoy these accesses at a given period of time.
When this is done, people from different geographical locations may have the opportunity to wider their personal advancement and may see a brighter future.
The two main folds of lack of this accessibility in education may cause an abating turns in people development and likelihood of facing poverty. The availability of this will also mean making people having career qualities to satisfy job market and being positively changed in life.

What is the immense challenge then if there is accessibility, but no or less affordability?
In most quarters of the developing economies and the developed economies alike, people still cannot afford to pay tuition fees of a mere $1,200US per semester. This figure quoted is even though under-quoted to attest to the difficulty and the challenge people are facing in the issue of educational affordability.
Where people can afford a decent university education, hope in life may seem pessimistic. Most of the day's universities are offering a non-employable starter course which helps a graduate to move-up himself without seeking non-existing employment. The influence under this point comes either in positive or negative if the universities today must shift from more theoretical to practical.
The written too is clearly on the wall that most of our universities are not operating with the appropriate accreditation. What happens sadly to unfortunate unformed people who are droved into this unscrupulous business class who are just there to deceive people?
What are the so called movers and shakers of the world doing to salvage mankind from these business-barbarisms? Applications of many graduates are silently rejected or turned down for questions of accreditation on the universities they once attended.
Information, Communicational and Technology (ICT) is taking a vital role in every facet of life today. What is happening to most Africa's universities which have not advanced up the modern ICT status? They are or may face a bleak future. University prospective applicants who are serious may assess the modern ICT status of a university before initiating an application processes. Improvement in all these areas will make our teaching - learning environment better and reliable prospects for us to enjoy.

Lectures and Tutorials
Higher education in Australia consists of lecture classes and tutorials, alot of international students will find that this does not so much consist of class work but has alot of practical elements to it aswell.
The difference between a lecture and a tutorial is that a lecture has a larger class of up to 200 students, here a lecturer provides information and students are required to listen and take notes. Tutorials have smaller class sizes, it is here that questions can be asked and answered and here that alot of the practical work will be done.
Students are graded each semester and per unit. If a student fails a unit it will need to be paid for and repeated again in the following semester. Students are graded on their class work, assessments, practical work, participation, attendance as well as end of unit exams. The majority of the grade will come from the end of unit exam. Still alot of effort needs to go into all other work.
Australian University Fees
The earlier move to cap tax deduction at $2,000 by the previous government would have slowed down the economy and productivity in the industry. Today however, the business and education sector look upbeat as this cap has now been removed.
Scrapping of the Cap: How will it Impact Universities in Australia
The newly elected government has scrapped the option taken by the previous government to set a limit of $2,000 on tax deduction for self-education at $2000. This decision was taken after professionals, universities, and corporate majors disapproved the cap as it would lower productivity and increase tuition costs of genuine students.
Overview about the Tax Deduction and Cap
A taxpayer is entitled for deductible education expenses where certain educational expenses can be lodged as tax deductions when submitting a tax statement. These include tuition fees, cost for stationary, travel and accommodation expenses, and so on. This amount did not have a limit.
However, the previous government thought of placing a cap of $2,000 as tax deductible expenses. It thought that putting a limit will stop misuse of this option at the expense of other taxpayers.
Serious Disapproval
The experts pointed out that cap on tax deduction will have serious effect on growth and development of professionals. Productivity will decrease and gradually there will be a decline in the economic prosperity. A tax on learning will have a serious negative impact on the workforce. Additionally, fewer professionals will be inclined to visit regional Australia due to huge expenses to study and develop.
Scrapping of the Cap
The present government has scrapped the ceiling on tax deduction. This step will have a huge impact on international students, especially those coming over to study at an Australian university. It will:
Allow professionals to develop and learn, such as take part in conferences, workshops, further studies at the universities, and so on.
No longer hinder productivity and competitiveness in the market.
Permit international students to invest in Post-Graduate or skilled courses as they had planned.
No longer incur 30 to 54 percent hike in the tuition fees.
No longer incur a loss of nearly $30 billion per year in production.
Remember, both domestic as well as international students, who are simultaneously working, are liable to pay tax to the government.
The universities in Australia are enrolling international students based on their merit as the government wants quality students to come over to the country to study. Apart from post-study work options and partnerships with the industry majors, the institutes will also focus on teaching quality and infrastructure so that students continue to get world-standard education.
To know details about university education and fee structure, contact our student counsellors for advice and details.
Australia University Transport
How to get to University in Australia
Australian cities are large, sprawling places. The density of housing is generally lower and travelling distances often greater than overseas. This raises the question: How am I going to get to uni?
The answer to this depends a lot on where you live, what university you attend and your financial state. Some universities such as Flinders University in Adelaide, offer accommodation on campus and others are close to cheap, rental accommodation. However, the reality for most students will involve a certain amount of travel.

The motor car

The motorcycle
Although cheaper to run, they are usually more expensive to register and insure than a car. You are more likely to be able to park near your university, sometimes for free. Again, the practicality of riding a motorcycle will depend on the circumstances.
Australian cities are generally cycling friendly. All Australian cities have well developed bicycle path networks though they often do not take you to where you want to go. Commuting by bicycle is a practical option in Australian cities and is becoming increasingly popular.
Few universities provide shower/changing facilities. Most provide racks to lock your bike to but it will be out in the weather. You will need a strong lock to prevent theft but on most campuses, your bike will be reasonably safe from vandalism. A cheap, second hand bike is the best option.
Australian cites are well served with bicycle shops though few sell second hand bikes. Some general second hand dealers sell bikes but they are generally of poor quality. However, second hand bikes are easy to buy via newspapers and on-line auction sites such as ebay. A second hand bike in good condition can easily be found for under $200.

Public Transport.
Australian cities are big places. Cheap, practical transport is available, you only need to decide what best suits your needs.
Richard Spurling
Australian University News
Australian University Pathway Programs
Kaplan Institute has plans to float many pathway programs that would enable them for admission to various universities. A new pathway program, EAP would enable students to get direct entry to AUT Business School, Auckland without IELTS test. Other programs include:
Murdoch University Preparation course
Bradford University Degree Transfer program
ACG AUT International Foundation Certificate
ACG The University of Auckland Foundation Studies
UNSW Global University of New South Wales Foundation Studies
Contact us to know more on these courses and their start dates.
Thinking of travelling? Looking for a new place to study? Well please allow me to educate you as to why Australia should be at the top of your short list.
The opportunities that exist in Australia...as you will soon see...are currently second to none. Primarily, the education system in Australia is amongst the worlds best and sits comfortably in the Top Ten.
From pre-school to Government funded Universities ...
... there are a variety of well established institutions ... to suit you and your family's needs.
Choose any state in Australia and you will find a thriving University offering a comprehensive range of degrees and diplomas. Whether it's business, science, social, technology or engineering...there's a course and a place to suit you. There is also an emphasis on integration and employment which encourages a full and active citizenship.
Universities in Australia have an international outlook and offer qualifications that are recognised worldwide.
Many offer programs dictated by the global economy...which could well be your springboard on to the 'world stage'.
Australia is a popular destination for international students with some 250,000 currently active across all sectors. And with the Australian Government investing billions in University research and development it's easy to see why.
Australia is proud of its rich multi-cultural heritage and you will find University staff, as well as the general populace, more than accommodating with a sympathetic understanding of the needs of newcomers to our sandy shores.
Australia boasts a variety of clean, safe and unpolluted cities all of which offer affordable accommodation to suit your needs.
There is certainly a place for you here in Australia - a great place to Live...Learn...and Play.
Australian Universities
Australian university courses are recognised worldwide.
The Australian Federal Government is dedicated to meeting high academic standards and the Australian education system provides quality education and opportunities for practical experience to all off its students, regardless of their nationality.
The qualified teachers at Australian universities provide interactive and innovative learning environments. International students have the opportunity to study thousands of courses from a range of areas including, but not limited to, science, health, education, communication, legal and business.
The use of libraries and modern computer facilities are also made available to all students.
The Australian education system invites international students to experience English-speaking education that's affordable without sacrificing any of its quality.
Study and live the much-loved Australian lifestyle while interacting with Aussie students and students from a number of different countries in this multicultural environment.
Sierra C.
For more information please contact us.
Universities Australia - Universities in Australia - University Australia: Free Advice for international students who want to study at a Australian University. Apply now!
Universities in Australia
The Australian educational style is lively and interactive, and encourages individual thought and participation. Students are required to demonstrate their understanding and ability to apply learned concepts, rather than just memorise textbooks.  Likewise, they are also expected to actively contribute to class discussions and group activities.
University study in Australia is comprised of lectures and tutorials. Lectures may be attended by hundreds of students, while tutorials are usually made up of 30 students or less.
Your academic assessment will typically rely on one or more major assignment and one or more written exam.
A percentage of your final grade will also be based on class participation and attendance.
Universities in Australia: click each link and check the universities available in each state and territory in Australia.
Our Universities Australia counsellors offer advice for admissions.
Registered Universities Australia agents answer all your questions about the universities in Australia, help with the selection of uni courses, accommodations, visa and all the requirements to apply at a university in Australia.
There are many internationally recognised universities in Australia that offer both undergraduate and postgraduate programs. We can provide you with detailed information about the wide range of courses offered at the various highly ranked universities in Australia.
Our friendly staff are on hand to give advice on:
courses,
fees,
application materials,
health cover,
orientation,
accommodation,
adjusting to life and study
how to resolve problems
and answer any questions regarding universities in Australia. There will always be somebody international students can turn to for help.
This means that we are dedicated to continuously improving our services to meet the needs and expectations of international students. Apply here & receive more information about universities in Australia!
Australia has 39 universities; 37 of these are government-funded and two are privately funded. Australian universities offer undergraduate and postgraduate programs. Studying at an Australian university gives students access to a quality education, technologically advanced facilities and expert lecturers. Australian university degrees are widely recognised across the globe, and graduates are highly employable.