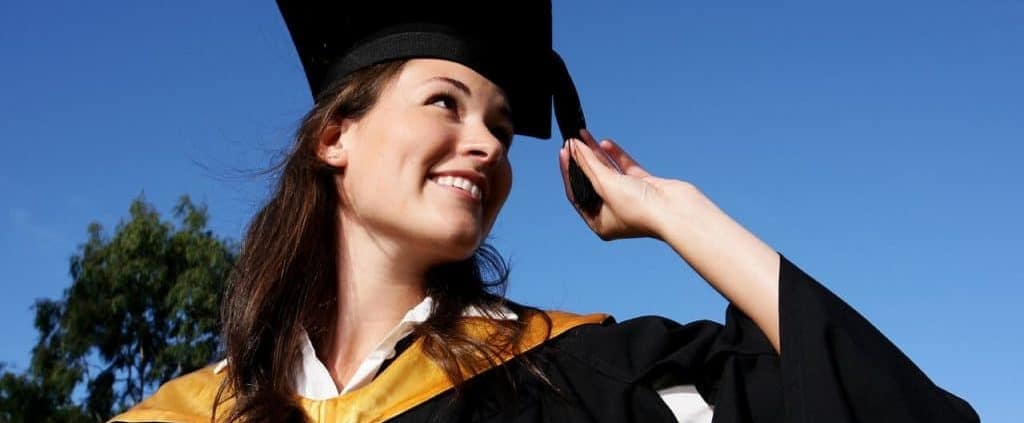 A Stint at Any of the Universities in Australia Gives Students a Powerful Edge in the Competitive World
Thousands of aspiring foreigners apply for a Student visa each year to study in one of the institutes in the country. Almost all the G8 universities in Australia have clinched a spot among the top 100 world's best universities. International recognition of all the universities in Australia is primarily due to the experienced faculty, in-depth teaching style, study pathway programs, and friendly cultural atmosphere. The students get opportunities to take part in study abroad and student exchange programs, internships, and outdoor education.
Pioneering Research Activities
Universities in Australia are known for their pioneering research projects dealing with marine biology, biodiversity, ecology, sustainable development, and environmental science. No wonder many projects have helped in the development of the industries that have grown over the years in the country. Meritorious students are offered scholarships to conduct their research activities.
Modernized Infrastructure
Campus facilities, labs, libraries, and other infrastructural units required for students are made available in all universities in Australia. From a modern art studio to multi-purpose labs, there are costly facilities in the universities.
Student-Friendly Opportunities, Teaching Methodologies
Erudite mentor and advise students on their study programs and work experience. All students are given opportunities to study at a university. There are foundation and bridging courses to help students acquire a stipulated level of learning before joining the university. Today, students who study at University in Australia can opt for post-study work options after successfully completing their studies. This will help them to understand and apply their knowledge in the practical field. There are also internship programs available.
Off-Campus Recreation
During session breaks, there are fun-filled activities for students studying at University in Australia. Many Australian Universities organize summer camps or student exchange programs where students visit a spot in Australia or outside to enjoy a short study tour. Students learn practical skills or improve theoretical knowledge through these study tours. Simultaneously, they get an opportunity to make new friends and enjoy various entertaining activities as well. Various cultural programs, festivals, and competitions are also organized from time to time where foreign students from another university visit Australia.
Safe and Cordial Environment
Australian Universities provide a safe, secure, and cordial atmosphere. Support services are available round-the-clock to ensure foreign students get their grievances addressed promptly. From homestays to in-campus villages, and student hostels, there are many ways in which students can live in the country while pursuing a University course in Australia. There are numerous pathway courses, job-oriented programs, and world-class research projects available at top universities in Australia.
STUDY AT A UNIVERSITY IN AUSTRALIA
Australian Universities have long enjoyed an international reputation for excellence in teaching and research
Why not study at a University in Australia? They are among the best in the world: 7 of Australia's universities are currently ranked among the top 100 in the world. 
There are 40 universities in Australia, 3 of which are private. 
Each university in Australia offers high-standard education in carious fields, comprehensive & modern campus facilities and a secured and friendly student environment. 
We at AA Education Network can help you to apply to study at a university of your choice. Our International Student Services are Free!  Our dedicated and friendly university experts are on hand to give you advice on the Universities in Australia:
Let our expert team help you!
Our registered expert university Australia agents help with the selection of courses, accom, visa and all the requirements to apply!
The application process is important as it can directly affect your chances of being accepted to study at University in Australia. Our expert team will guide you through the application process and help get your application accepted. 
Interested to study at an Australian university? Get in touch below:
What can I study at a University in Australia?
This is the main fundamental qualification and undergraduate program at universities in Australia. It is the basic requirement for most professions and takes three to 4 years of full-time study, depending on your subjects. These courses offer a wide range of subjects and electives to choose from. Students may opt to study an additional Honours year.
Some TAFE institutes and Colleges also offer Bachelor programs. In contrast to bachelor programs at universities, they have smaller class sizes and are generally less expensive. However, they may have fewer electives and subjects.
A Bachelor degree is essential if you wish to pursue postgraduate studies.
Bachelor (Honours)
A Honours Degrees usually follows completion of a Bachelor Degree and includes a thesis. Some Bachelor degrees have an included 'Honours' and go for four years. Students who demonstrate high grades may get admission into a PhD program.
Graduate Diploma/Postgraduate Diploma: are coursework-based and may help you extend your knowledge or move you into a field of expertise different to your undergraduate studies. They may also fulfil pre-requisites for a Masters degree and they take around one year of full-time study to complete.
Masters by course work programs allow you to extend your study in a field beyond an undergraduate and honours level. You will acquire an in-depth understanding of a specific area of knowledge by selecting courses in your specialised field. Master Degrees usually take 1.5 – 2 years.
The Master Degree (Research) involves enhancing specific professional skills and in-depth understanding of a specific area of knowledge by independent research. After completing this program you are able to continue your studies in a PhD program.
PhD/Doctorate/Doctor of Philosophy programs are for professionals returning to study to improve their professional practice and have have the opportunity of advanced study in a specialised field of research. They take between two and four years of full-time study to complete and are either research-based or are a combination of research and coursework.
There are pathway options and foundation programs available at universities in Australia. These are designed for those who do not meet the entry requirements. These programs also give you the opportunity to get to experience student life in Australia before you start official university studies. 
Our education agents will advise you on the best options to study one of these programs in Australia as part of our free Intentional Student Services
Not sure which course is best for you?
Where to Study at University in Australia?
Queensland
New South Wales
South Australia
Victoria
Western Australia
Tasmania
Hobart
• University of Tasmania
Northern Territory
There are three major criteria that you will have to satisfy to get into studies at a University in Australia:
Have a recognized certificate that states that you have completed upper secondary studies or a year 12 equivalent.
Satisfy the English language requirement so you can study at an Australian university.
Satisfy the course specific requirements in the area of academia that you want to enter into.
It is best to discuss this with the International Student Office at Go To Australia so that you have met all the requirements needed for a successful study in Australia. With our free assistance, you should be able to meet all the requirements, so you can have a satisfying experience of Australian university life.
So what does it mean to have a recognized upper secondary or year 12 equivalent?
It means that you have completed secondary or high school in your country of origin and have the documentation to prove it.
If you come from Germany, you will have had to received the ABI to get into an Australian university. Australian universities look at the qualification quite favorably, recognising that the ABI is an important piece of documentation for many German students who have matriculated.
Our education agents can tell you how the score on the ABI is compared to an Australian equivalent. So you are in good stead in having the ABI as it is recognised throughout the Australian education system.
An Example:
If you have an ABI or 4.0 you can study science or journalism
If you have an ABI of 4.2 you can enter the faculty of arts.
To study at an Australian university, you need good knowledge of the English language.
There are over 800 000 words in modern English and over 100 different dialects and accents. The language of academia used in Commonwealth countries like Australia & New Zealand is the same and the IELTS exam is administered by three internationally recognised bodies (two in the UK and one in Australia). There are over 1.2 million people that do the exam annually.
As a future student you would need to do the IELTS Academic test that sits for roughly three hours. The test covers four different areas: writing, speaking, reading, and listening. 
Studying for the exam usually takes 3 months and the AA Education Network has a portal that has a list of many of Australia's English language schools. It is possible to study for the IELTS exam online before you come to Australia. 
It is common to come across certain courses that will require specific conditions. These need to be met before you can study at the faculty of your choice.
For example: If your wanting to study music or art at an Australian university, you will have to provide a portfolio of your work. If you want to study engineering or medicine, you may have to sit for an interview.
University Fees in Australia
Each university in Australia sets individual tuition fees. Tuition fees only include the cost of the university course tuition and do not cover books, living expenses, insurance, visa or flight costs.
For study programs lasting more than one year, such as bachelor's or master's, tuition fees may increase in subsequent years. The tuition fees stated in your offer are only binding for the first year of study at a University in Australia.
In order to obtain the CoE required for the Australian student visa, you need to pay the tuition for the first semester and the OSHC Overseas Student Health Cover in advance.
The average university tuition fee for international undergraduate students is AU$29,000/year.
If a university course is too expensive, why not consider a Vocational course?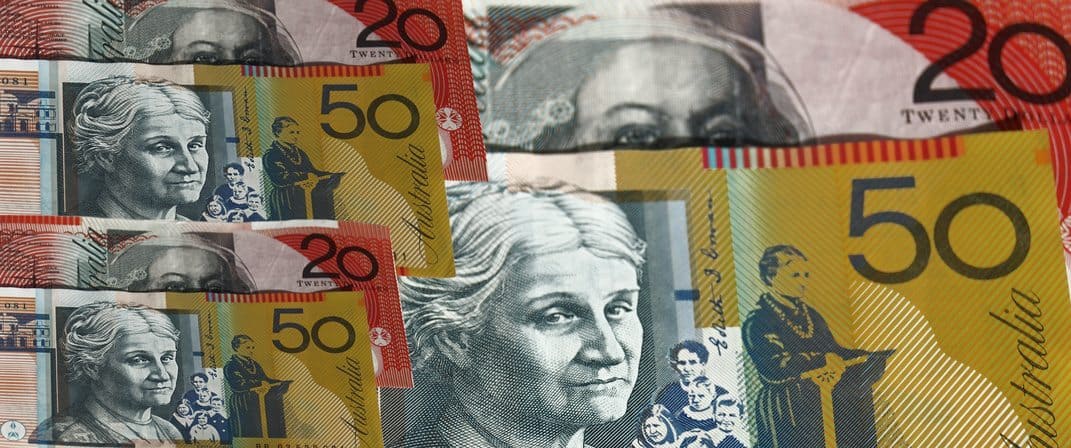 Study Abroad
$
7k - 10k
per Semester
Foundation Studies
$
15k - 39k
in Total
Bachelor Degree
$
20k - 40k
per Year
Find out about our Scholarship Offers!
There are some big advantages to studying at University in Australia.
After completing high school, international students can enrol for higher education in universities if they have the needed ATAR marks.
Universities vary considerably throughout the world but the most important consideration is one of quality. By that, we mean the wider reputation of such institutions, their quality of teaching, the standing of their qualifications and the success of their graduates.
By all of these considerations, Australian universities stand up well and the best of them are as good as the world's best.
They also, like the country, have a reputation for friendliness and integrity, not small matters when one is considering devoting some years to your studies in a foreign land.
But by far the most important consideration is the standing of their qualifications – are they respected around the world and will they facilitate your move into a worthwhile career?
Well, the answer is unchallenged, it is affirmative.
Your decision to study at an Australian university is one you will never regret.
In these economically challenging times it is important to note that compared to Europe and the United States studying in Australia is relatively cheap, yet Australia has 7 universities that rank within the top 100 best universities in the world.
Australian universities are recognised throughout the world not only for their contributions to science, but also their quick takeup of new technologies. This gives students access to the tools and ground breaking technologies they will need to be familiar with for their future careers.
And for post graduate students there are the Australian Research Council's Centres of Excellence, which are institutions with the goal to promote research in specific areas of expertise by bringing together top researchers from both Australia and overseas. More information about these Centres of Excellence can be found at the Australian Research Council's website (www.arc.gov.au/).