Torrens University Australia (TUA)

Torrens University is part of  Laureate International Universities and brings a fresh, modern, careers-focused and global perspective to higher education. It is Australia's fastest growing university with a national presence and international focus, offering courses in Business, Design & Creative Technology, Health, Hospitality, Education and more.
Courses are aimed at providing graduates with a globally oriented skill-set that will make them a valuable commodity to any employer. You may choose from vocational, undergraduate, postgraduate and short courses in a variety of disciplines. These courses are delivered through a family of schools and a prestigious array of collaborations; leading institutions that all boast strong links to industry in Australia and overseas.
When you study at Torrens University, you will learn in small class sizes so that you have individual support from your teachers. You can also complete practical work experience and internships with some of the biggest brands in the world and maybe secure a job upon graduation with the connections you've made during your studies.
Torrens University has campuses that span across Sydney, Adelaide, Melbourne and Brisbane. You can start your course in Sydney and finish it in Melbourne and complete your degree with flexibility that suits you.Wherever possible, TUA also offer courses online to provide convenient access for students. Short course options are also available.
Whether you study on campus or online, Torrens University Australia brings a fresh, unique, careers-focused perspective to higher education based on industry immersion.
With Torrens University you will graduate with more than just a degree; you will graduate from the largest education network in the world, ready for whatever challenge the world throws your way.
Want to know what students are saying about their studies at Torrens University? Click here.
Have we got your attention?
We offer FREE study services and help you with all the practicalities such as student application, accommodation, scholarships, visa processing and flights if you wish to study Australia. There are no hidden costs involved on our side!
Contact us to find out more about studying in Australia. 
Highlights
Scholarships
Study pathways
Online study available
Campuses in Sydney, Brisbane, Melbourne and Adelaide
Industry placements with some of the most influential brands in the world
9 out of 10 graduates find a job they love within a year.
Small class sizes with industry experienced lecturers
Fully hybrid study options: study where you want, when you want
Success Coaches helping you choose subjects that best reflect your strengths.
Why Study at Torrens University?
Torrens University Australia continues to prove its reputation as an innovative education provider by expanding to include some of the world's most prestigious schools; Billy Blue College of Design, Media Design School, Blue Mountains International Hotel Management School and William Blue College of Hospitality Management.
International students are prepared with the skills and knowledge they need to be employment-ready, communicate and collaborate with diverse cultures, and graduate with a perspective to gain global learning experiences.
Torrens University Scholarships
Torrens University Australia offers a range of career-focused undergraduate and postgraduate programs in Business, Education, Hospitality, Design and Creative Technology and Health on campus led by experienced academics located in Sydney, Melbourne, Adelaide and Brisbane. New international students are eligible for a scholarship depending on which intake that they commence in, their country of citizenship and the course that they are applying for.
The following scholarships are available for international students who commence their education at Torrens University Australia in 2020, 2021 and 2022:
Offshore online: up to 30% Scholarship
Latin American & European: 30% Business Scholarship
Three Pillars Blue Mountains International Hotel Management School: up to 30% Hospitality Scholarship
Laureate International Universities Alumni: 25% Scholarship
Laureate Australia: 25% Business Merit Scholarship
Laureate Australia: up to 25% Design Merit Scholarship
Here to Educate: 20% Education Scholarship
Japanese Undergraduate Health Science: 20% Scholarship
Latin American & European: 15% Health & Design Scholarship
Middle East & Africa Youth Opportunity: 15% Business, Health & Design Scholarship
Sri Lankan Offshore: 15% Business Scholarship
Alternative Study Path Scholarship: 15% Scholarship
William Blue College of Hospitality: 15% Hospitality Motivational Scholarship
Africa & Subcontinent: 15% Health Merit Scholarship
Graduate Outcomes
Nine out of ten graduates find a job they love within a year of graduating from Torrens University. This is made possible by understanding student support staff and dedicated Success Coaches, who are there to support you with academic skills coaching, orientation, integration (from the start of your program to finish), industry placements and internships.
According to QILT (Quality Indicators for Learning and Teaching), Torrens University Australia's undergraduates' employment for 2016-2018 was 81.1% overall for full-time employment. Their labour force participation rate was 95.2%. The postgraduate employment was even higher with 91.1% overall, 86.7% for full-time employment and a 98.9% labour force participation rate.
Short Courses
Torrens University is offering on-demand short courses that provide the opportunity for students to up-skill and develop work-ready skills and competencies. These short courses are entirely flexible and are perfect if you are hoping to further your education but don't have the time to commit to full-time study.  They cover a wide range of topic areas that are aligned with current and future industry demands and designed to help you hone specific industry skills.
Find out more about the short courses on offer here.
Entry Requirements
Improve your English at Torrens University Language Centre (TULC)
Don't have the required IELTS score for your course or need help with your English language skills before you start your course? Torrens University Language Centre (TULC) is the English language course provider for all Laureate International Universities in Australia. Whether you intend to study English for higher education preparation, to advance your career, or simply as part of a 'study vacation', Torrens have a range of suitable courses for your purposes.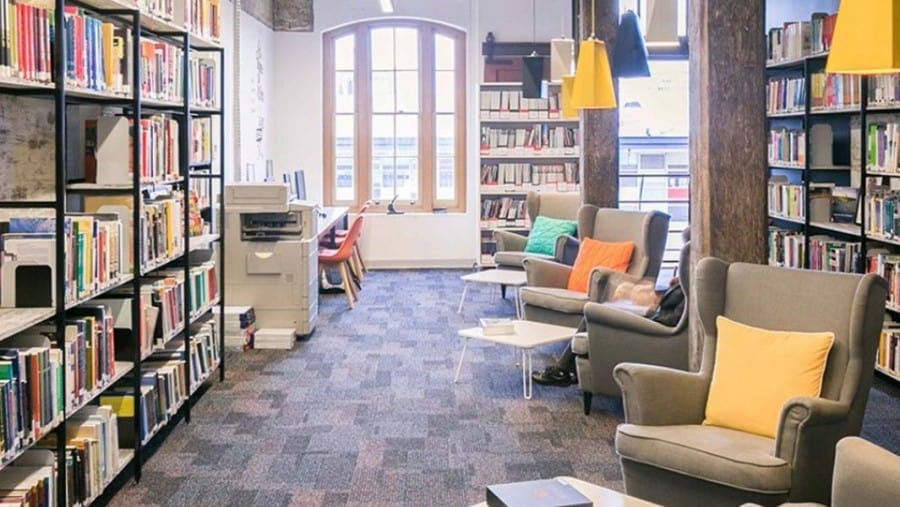 Academic Courses
Torrens University offers a range of degrees in the below fields:
Business
Design
Hospitality
Health Education
Technology
Sports Management
Project Management
English
Higher Degrees by Research

Campuses & Facilities
You can access state-of-the-art Torrens campuses in Adelaide, Sydney, Melbourne and Brisbane. There are no more boring classrooms, instead, we have designed our learning spaces to promote collaboration and engagement, and they're located in convenient and vibrant inner city neighbourhoods.