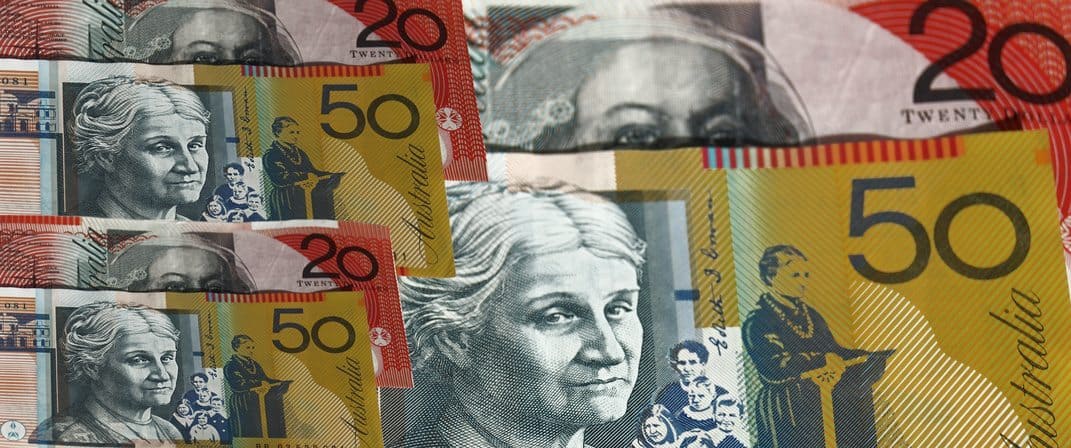 Cost of Living in Australia
Minimum cost of living
The Australian government has financial requirements you must meet in order to receive a student visa for Australia.
In 2018 the 12 month living cost is:
Main Visa Holder - $20,290
Partner or spouse - $7,100
Child - $3,040
The cost of living in Australia does not vary much if compared between families and is quite uniform .If you are coming from Europe or other continents, you will find life here quite cheap and manageable compared with life back home. Expenditure, however, realistically falls on the lifestyle of an individual and this will determine on how much his/her lifestyle can be rated according to costs. With European and American standards, the most expensive costs you will encounter in Australia are accommodation and transport although much cheaper if compared to Southeast Asia.
Most adventurous people and travellers alike who are up for sightseeing, car hire and making hotel or motel bookings and up for a good meal should expect to spend about $110 per person per day but mostly not more than $160 per person for an individual per day. However in larger towns, prices tend to go up on most amenities and you could end up spending not less than 50$ extra but $30 less in less visited places. Raised fuel prices means you could save yourself a lot of financial headaches by not using Four Wheel Drive(4WD) motor vehicles when making road trips and instead prefer smaller Two Wheel Drive cars that do not use as much fuel and  could hence prove rewarding economically.
With a wide range of activities to choose from, tourists who come along with younger folk or people who are quite demanding can be assured of keeping them completely satisfied without spending a lot of money and over running their budget by visiting parks, setting up camps or booking motels with pool facilities and game rooms, kids menus and interesting youth and family activities.
If you are the type who is up for a great adventure, a $100 for a day, per person, would not be such a bad amount to spend although you could save massively if you travel by public transport and cook your own meals. You could also camp or stay in hostels instead of booking a hotel or motel and would probably end up saving over $80 per day.
Living in Australia and life in this content is not high, but make sure to have a budget and stick to it to ensure that you will be financially good.
Compared to the United Kingdom (UK) and the United States of America (USA), Australia has a significantly lower cost of living, including tuition expenses. If you are resident in central Europe you will find living costs in Australia reasonably comparable, but in many cases, house rental and petrol may be much cheaper. Of course, the standard of living is also considerably higher in Australia.
As tuition fees differ from the institution and course selected, AA Education Network has prepared a guide for what you can expect to spend in Australia.
Being an international student you can expect to spend approx. $320 per week on accommodation, food, clothing, entertainment, transport, international and domestic travel, telephone and other costs. Ensure you have Overseas Student Health Cover (OSHC)  for the duration of your student visa in Australia.
Cost of living and budgeting
For many international students arriving in Australia makers the first time they have ever been away from home and leaving their parents, now comes the responsibility on your shoulders.  It can sometimes be stressful, but if your on a budget it can be quite easy to survive. Remember you have some income from your 20 hours job a week, again do not rely on that money to survive, but it does help. Part time work can be difficult to find, and the money earned may not be sufficient enough to live week by week. Do not depend on your wages from a part time pr casual job to get you by. You need a large reserve of cash you can spend, or have a steady income from another source to live from (e.g. parents, friends, royalties etc.).
Make sure to Research before you arrive
Besides your tuition fees, accommodations cost will be your biggest financial burden, rent, if you decide to purchase a second hand vehicle, all the appliances that goes into your apartment, but just how much are you willing to pay for what you want.  Prices on locations can very from where you want to reside, if you choose to live on campus, how much will that cost? If you want to go off campus, live off campus? If you want a dorm room with a partner or a solo apartment and where do you want it located? All these questions should be considered when you're trying figure out your budget before hand.
Remember that cost varies from state to state so you might want to look into prices such as public transportation, mobile phone plans, electricity, gas, water, telephone, food, text books and anything you believe you might want to invest in.
Below is a guide to estimate how much you might generally pay for items in Australia from the student guide of the Australian goverment.
Prices listed in Australian dollars.
Loaf of bread $3.50
Milk (1L) $1.60
Can of Coke $2.20
Rice (1kg) $1.60
Big Mac $3.95
Large take-away coffee $3.50
Sandwich from café $6.50
Bag of basic groceries $30
Cinema ticket $10+ (student discount)
CD purchase versus music downloads $25 v $1.99 (iTunes)
Gym membership's $10–40 a week
DVD rentals $7.00 overnight (new release)
Professional sporting events $30+
Clubs, pubs, nightclubs $15+ cover charge
Items exclude fresh fruits and vegetables, meat, bread and dairy products.  GST (goods and services tax) is automatically included in the ticket price of the items previously mentioned.
For bigger items, such as televisions, computers just shop around; you can always find sales and good deals.
If you feel that you have been unfairly charged for an item or service, then you can get in contact with the Australian Competition and Consumer Commission (ACCC). The cost of goods and services are monitored by the ACCC. Prices of items and services vary from store to store, and it is a good idea that you shop around before you buy.
Put yourself on a budget
The best way to avoid falling into financial stress is coming up with a budget and following it.  Here's a list from the Australian government study guide to help:
Make a list of the items you need to pay on a weekly base, on a monthly base and see if you can set up an automatic payment from your bank account on the due date.
If you don not set up direct debits, make sure to pay your rent and utilities on time, late payments include extra charges next time.
Try and give yourself a budget to live on, on a weekly basic, and try and stick to it.
Be aware of how much money you have in your account at all time.
Don't use a credit card if you can avoid it.
If you purchase items online, use a debit card (like a credit card) or Bpay (paying through your savings account)
Minimize the fees your bank charges by only using one ATM and minimize the amount of withdraws you make and use.
Live economically.  Be aware of the choices and items you are purchasing.
Look in free street press magazines; you can pick them up in places like music stores, cinemas for free upcoming activities, concerts, art exhibitions, sporting activities and festivals.
Shop second hand; sometimes it's the best way to find really great deals on vehicles and on clothes. Shop around.
Don't leave the light and water running while is not in use, this is an easy way to spend unnecessary money.
Remember to hand the house phone up if not in use that way the batteries are recharged.
Do not leave your phone charger plugged into the wall when is not recharging your phone.
Do not leave the TV on when not watching.
Remember you can unplug all appliances that are not in use and later on plug it back in when you are ready to use them again.  This is a great way to save on some extra change every week, and appliances generally do not get messed up.
Do not have your computer or radio on while not in use.

Banking and insurance
You will need to open a bank account when you arrive in Australia, it is recommended to open it immediately that way any money you do have can be deposit and when you begin working you can talk about the option of direct depositing.
There are a dozens of banks you can choose from, all slightly with different fee and interest rate structures but all offering the same services.  You can visit www.infochoice.com.au for more information.
Normal working hours are from 9:30am to 4:00pm Monday thru Thursdays and 9:30am to 5:00pm on Fridays.  Some banks open on Saturday mornings and on Sunday and public holidays remain closed.  Automatic teller machines (ATMs) work 24 hours a day. Most stores and supermarkets also have Electronic Funds Transfer at point of sale (EFTPOS) terminals where you can pay for goods directly from your bank account and make cash withdrawals.
At the bank you are required to show your documentation, ID, passport, birth certificate and something that has your current address (such as a copy of your tenancy agreement).
As an international student you will need to show your student visa.  If you are under 18 years of age you also might need to show not only a school photo ID but a letter from your school principal too.
When opening your account, advise your bank of your Tax File Number, It will help you avoid higher tax rates on the interest you earn.

Credit cards
The most common cards are Master Card, Visa, Bankcard, American Express and their affiliates.  It is not necessary to carry large amounts of cash with you.

Transferring funds
You can transfer money by bank drafts or checks and telegraphic transfer.  Bank located overseas takes a couple of days to arrive and can be up to 10 business days to clear in an Australian Bank.  Telegraphic transfers clears in a shorter amount of time but are more expensive, while checks take about five business day to clear.
Tipping
Tipping is not customary in Australia and service charges are not added to accounts by hotels and restaurants.  Tipping will be up to you and your choice if you prefer to or not.  You can tip food and drink waiters up to 10% of the bill for good service.  And taxi drivers do not and are not required to be tipped.
Managing your money in post-GFC Australia
By Rebecca Cawley
Australia, post Global Financial Crisis (GFC) is a very different place to what it used to be.  The national currency has grown a lot stronger up against the American dollar, British Pound and Euro in the last twelve months, which has in turn changed the economics of travel for students coming to study and visit in Australia.  But don?t despair, Australia is still a very cost-effective place to travel! It is just important to remember to be smart with your money. Firstly, save money on international calls and contact friends and family at home via Skype and Facebook.  Internet video technology has come a long way in the last few years and Skype or Facebook video chat will offer clear and quality reception (so long as the internet connection is decent). 
As an added bonus, making video calls and seeing the faces of loved ones also helps with homesickness.  If you don?t have access to internet, many restaurants and café?s in Australia (the most famous of which being Starbucks and McDonalds) offer free wifi ? it will save you a couple of dollars at the internet café! The alternative, of course, is to get an Australian sim card.  The major mobile network providers in Australia are Optus, Telstra, Vodafone and Virgin.  All offer post-paid and pre-paid options, however most travelers find pre-paid to be the best as you can monitor and cap how much you spend on calls. 
Be sure to shop around; many offer different rates and deals, so look around to find the one that suits you best. Food-wise, the best way to save money in Australia is to buy food from supermarkets and cook at home.  The major supermarkets in Australia are Woolworths, Coles and Aldi.  Aldi offers bulk, no-brand products at discount prices, however it doesn?t always have everything you need.  If you don?t have access to cooking your own food, there are still plenty of cheap ways to eat out.  Many restaurants offer ?daily deals? such as half-price Tuesday, so look around for these before settling in for a full price option!
Finally, the best way to save money if you are staying in Australia mid-term is to open an Australian bank account. The banking market in Australia is very competitive and you will not find it very expensive to open up everyday spendings and savings accounts.  The big four banks are Westpac, ANZ, Commonwealth Bank and National Australia Bank, however there are many smaller credit unions and mutual banks that will sometimes offer cheaper rates and lower fees.  Using your Australian bank account will cut down on all those nasty conversion fees that eventually add up!
Managing your money can be easy ? as long as you know what you are doing.  The big three money spenders are usually food, communication and conversion or money transfer fees, but making sure you are vigilant with these small costs will save you more than you realize!