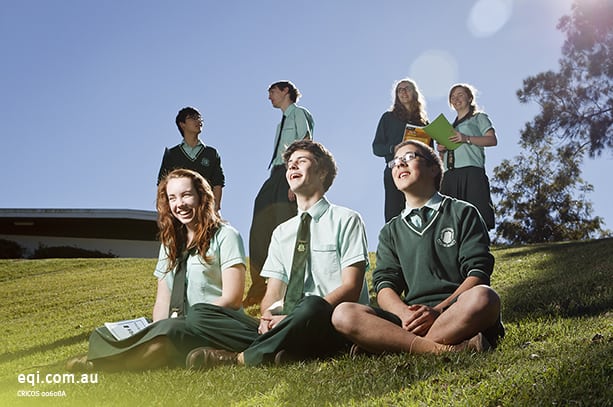 High School Australia with Go To Australia
Australian High School agents help students & parents with free enrolment services for studying abroad at a High School in Australia. Apply now or visit our Australian High School profiles first!

5 Reasons to Study Abroad at a High School in Australia with GoToAustralia
International High Schools in Australia
Experience daily life in a high school in Australia.
Study Abroad as an exchange student in an Australian high school and live as a family member in a host community, enrolling in a local high school for an entire academic year, semester or just a few weeks in the summer - whatever you desire!
A high school year in Australia definitely gives you great memories that last for a lifetime. Of course, AA Education Network/Study Travel Work Australia is with you all the way - before, during and after your high school abroad in Australia.
Imagine studying abroad at High School in Australia!
AA Education Network/Study Travel Work Australia in close cooperation with the Australia Department of Education offers junior and senior high school students from around the world the opportunity to visit Australia.
Are you an adventurous, fun-loving student? Do you want to speak, live and learn English in a safe, fun-filled, relaxed and educational way? Participate in real school activities and experience a new world around you!
This is an experience of a lifetime for any student wanting to learn more about Australia and all the wonderful adventures that we have here waiting in Australia for young explorers to experience.
Contact us today to start your High School studies in Australia!
High School in Australia
A high school study abroad placement in Australia is a new experience for your child.
It means new beginnings and the second half of their schooling journey. This is also the most important part of a students learning journey, as it is when they will be starting to think of who they are, who they want to be and what they want to do with their lives. Studying at High School in Australia is the stepping stones for your future career.
Most parents want to find the perfect Australian High School for their child, as it is when they are most serious about their child's education. Australia has many options available in terms of class sizes, subject choices, university entry classes towards Year 11 and 12 and of course more industry related classes for those wanting to enter the work force straight after finishing school.
Go to a High School Australia
If you want to enrol into a High School in Australia, please contact us.
Apply Here to Study High School Abroad in Australia
Apply to Study Abroad at a High School in Australia
How to apply to study a High School in Australia: take a look at steps you must do to apply successful to an Australian High School. Please note:
All our international student services are
free
! Australian institutions have nominated us as education advisers. Please check here the requirements for studying in Australia! You should begin the application process about 12 months before you hope to enrol. If you are awaiting final examination results, most institutions will grant provisional acceptance based on your past academic performance. Provisional acceptance will also be granted pending acceptable English language proficiency.
High School Programs Australia
Our Australian high schools have a range of programs specifically designed to meet the needs of international students with the ability to individually tailor student programs and achieve an international recognised high school certificate.

Programs at Australian High Schools
Australian high schools provide several programs to international students. Depending on the duration and destination, the right school program is chosen for you.
Study Abroad: The classic school exchange, where students attend a high school of between 3 and 12 months in Australia. The Study Abroad program or exchange program offers international students the opportunity to attend a public or private high school in Australia. The scheme involves more than 200 high schools across Australia. International students take part in normal school life and are fully integrated into Australian school life.
Study Abroad Regional: Exchange students attend high schools outside major cities for 3 - 12 months. If you don't move to the city, Queensland, New South Wales and South Australia can also visit dreamlike destinations and excellent schools in Australia outside major cities. These high schools are grouped together in Australia to form the Regional Study Abroad program.
School certificate: International pupils can also earn a school degree-similar to the high school diploma or the Matura-in Australia. As an international student, you have the opportunity to earn an internationally recognized school degree at an Australian high school. However, you absolutely must check the recognition in your home country beforehand. You need at least 1.5 years to complete a degree, so you have to get started in 11th grade at the latest. You should be between 12-18 years and be in at least 8th grade.
International Baccalaureat: Selected high schools in Australia offer this internationally recognised school degree.
Elite program: Some Australian high schools have special priority programs-especially in sports and music-that go beyond the usual scale and involve particularly intense training.
International High Schools in Australia
Many High Schools in Australia are accredited to educate international students. We help you to find such a high school for free.
About High Schools in Australia
It is compulsory for all students in Australia to study up to secondary education schooling up to Year 10. After this, students may study further before going to a college or university. They study Year 11 and Year 12, which is known as the high school education.
Here are some common features of a typical high school in Australia:
The sessions run from January to December.
There are 4 terms -- Term 1 is from the end of January to the beginning of April
Term 2 is from the end of April to the end of June.
Term 3 is from the mid-July to the mid-September.
Term 4 is from the beginning of October to the beginning of December.
Students must have an IELTS score of 5 to study in Year 11.
Students are awarded a Senior Secondary Education Certificate after successfully completing the course.
Students are trained to enrol to colleges for further studies or start entry-level jobs after completion.
Some high schools have a two-year pre-university program that has international recognition. The International Baccalaureate Diploma (IB) is offered to interested students that will help them to study at any global university.
High schools have homestay facilities where international students stay with the host family. High school graduates are qualified to seek admission to tertiary institutes.

High School Australia Service
Enrolments at government and private high schools in Australia. Go To Australia delivers a range of free services for high school students from abroad who wish to study at a high school in Australia.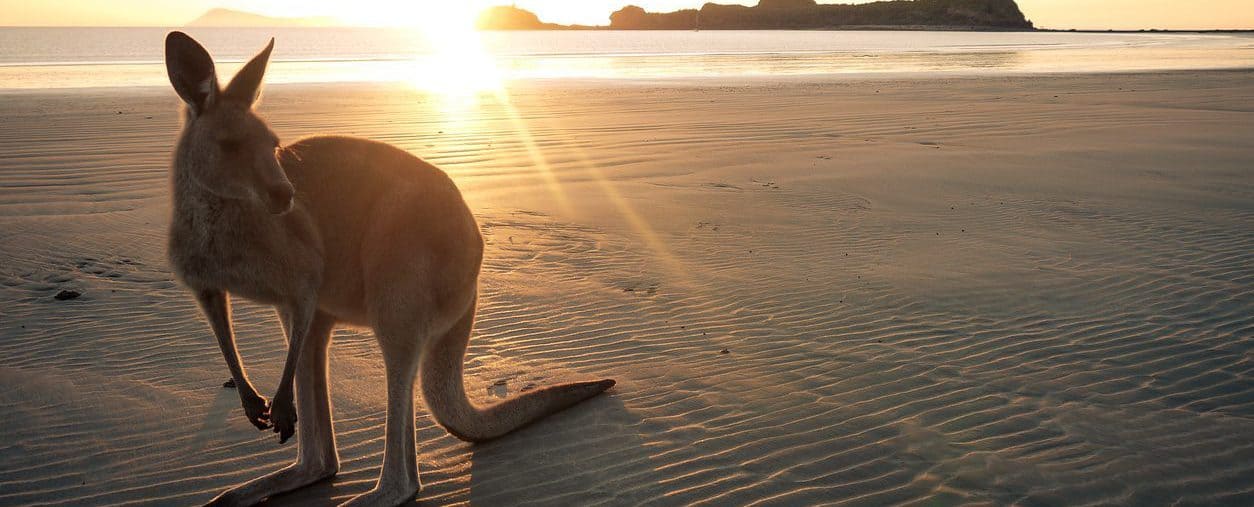 Secondary Education in Australia
High School Australia - Secondary Schools
Australia is a popular study destination for high school students from over 40 nationalities due to its international reputation for producing high-quality learning outcomes. Literally, the Australia education system is designed for royalty. Even Britain's future king, Prince Charles studied at a Victorian school and since then Australia has become a magnet for international students planning to study in Australia.
Courses and qualifications at High Schools in Australia
Australia's national educational delivery standards are world class. Australia always maintains high standards of delivery. The systems of education may vary by degrees from state to state, but the curriculum conforms to high national benchmarks that are the norm in every state throughout Australia. Australia's numerous international schools are accredited on the basis of providing specialist English course in Australia to international students.
Name of Year 12 qualification
Australian Capital Territory (ACT) ACT Year 12 Certificate
New South Wales (NSW) Higher Education Certificate (HSC)
Northern Territory (NT) Northern Territory Certificate of Education (NTCE)
Queensland (QLD) Senior Certificate
South Australia (SA) South Australian Certificate of Education (SACE)
Tasmania (TAS) Tasmanian Certificate of Education (TCE)
Victoria (VIC) Victorian Certificate of Education (VCE), Victorian Certificate of Applied Learning (VCAL)
Western Australia (WA) WA Certificate of Education
Schools in Australia may differ in their choice of elective subjects or in their choice of specialisation but they provide tuition in the key learning areas as follows :
English, mathematics, society and the environment (SOSE), arts, economics, science & technology, and health and physical education.
If you are also interested in social and recreational programs that schools have to offer, then you would do well to research the possible opportunities before arriving at a decision.
Average tuition costs
• $A6 000–$A13 000 per year*
Further study in Australia

Satisfactory completion of senior secondary schooling could open the door to Australian university study or further Australia education. But students are advised that competition for places is fierce and many students meet out.

Vocational training in schools

Vocational training has increasingly become prevalent in Australian schools. Many schools have realised the potential that vocational training can bring to students lives.
Such courses provide students with useful work skills and at the same time give them a holistic education that will benefit them in times to come.
For further information on senior secondary qualifications in Australia, please contact us!
Australia High School Program
The Australia High School Options - Australia High School
High school options
High School entry option in year 7 at age of 11 or 12. Students can legally leave school at the age of 15 or remain on till year 10 or year 12.
Australia's public high schools
local comprehensive high schools
specialist high schools
language high schools
Entry requirements for so-called selective schools may vary and may include additional tests or auditions. The selection process is extremely competitive and students are selected on the basis of high academic achievement.
Are you a student who's out for fun and adventure?
Experience the 'Real Australia' through outdoor school activities such as excursions.
Visit Australia's major tourist attractions including fun, theme and adventure parks.
Be part of an exciting action-packed eco/adventure camp by exploring an untouched rainforest or a dynamic beach ecosystem.
If you want to enrol into a High School in Australia, please contact us.
Our Australian High Schools offer highly regarded International Programs.
High School Australia - System
Australian high school system
Each state and territory in Australia has a different high school system designed for the final 2 years of school.
However, what they all have in common in that at the end of two years, students are required to sit exams and in some subjects, additional physical or performance exams.
After all the exams are completed, each one is carefully reviewed by a selected group of markers. After the marking process, students are given an ENTER score. This score, usually comprising of 2 digits and 2 decimal points, places them in a ranking system, compared to every other year 12 student in their state. 
When applying to universities, these scores pay an important role in judging who is admitted and who is not. University courses such as law, medicine, and engineering require quite high ENTER scores, admitting a very small number of the students eligible for the course.
Go to a High School Australia
If you want to enrol into a High School in Australia, please contact us.
Vocational Education at your High School in Australia - Australia High School
In Australian high schools, there are job-specific courses which cater to the needs of the industrial sector. The teen students are provided with hands-on learning so that they find better employment opportunities and career pathways in Australia.
Go to a High School Australia
If you want to enrol into a High School in Australia, please contact us.
High School Education for Australians - Australia High School
Australia High School
Where are you heading for your high school years? Different high schools in Australia offer different opportunities and have impact on what post school choices are available, after the final day of term.
High School education in Australia starts in Year 5 or 8 and continues until year 12. The current leaving age for each state differs: 16 yrs for Western Australia, 15 yrs for the Northern Territory, 15 yrs for New South Wales, 16 yrs for Tasmania, 16 yrs for Victoria, 15 yrs for Queensland and 16 yrs for South Australia.
Students wanting to sit their final exams in year 12 if they want to continue into higher education, such as University.
Public (State) High schools are free and places are typically given to the children that live in the same or surrounding suburbs as the school.
Go to a High School Australia
If you want to enrol into a High School in Australia, please contact us.
Click here to read more...
Private high schools are categorized either by religion: Catholic, Anglican, Lutheran etc. or are academic schools: Boys/Girls' Grammar. There is also a range of other co-education and boarding schools available Australia wide.
Private high school fees range from 2000$AU per year to 15 000$AU. To ensure a place at a private school, it is important to put your name on the waiting list early. Some children are signed up for their high schools at birth! The private schools do have their own criteria when allocating places, for example the family being members of the parish/or of the same religion as the school.
Scholarship places are offered, some are an exam, and others are on merit or talent. Beware! In some cases there are yearly exams which need to be passed each year to secure the continued scholarship
bursary.
Both state and private schools do offer fairly similar subjects however, some schools do tend to lean toward academic learning whilst others offer more vocational and practical classes. Second languages are typically Asian languages.
How do they work toward each child reaching his/her own potential?
Most Australian high schools aim to cater for all types of learners and abilities.
Discipline and strictness varies, some schools are by definition the 'tough' high schools.
What differentiate schools are the unique cultures, philosophies, learning environments and facilities, especially sports and computer facilities.
Typically there is a tendency for schools to rely on parent participation: help with tuck shop, excursions and fund raising, in some cases, for even some basics equipment such as air conditioning.
Parents also do need to equip their children with uniforms, sports kits, books and lunch.
Australian High Schools are typically resourceful and can point you in the right direction if your children have adjustment difficulties, learning difficulties, behavioural adjustment issues or you need more family help.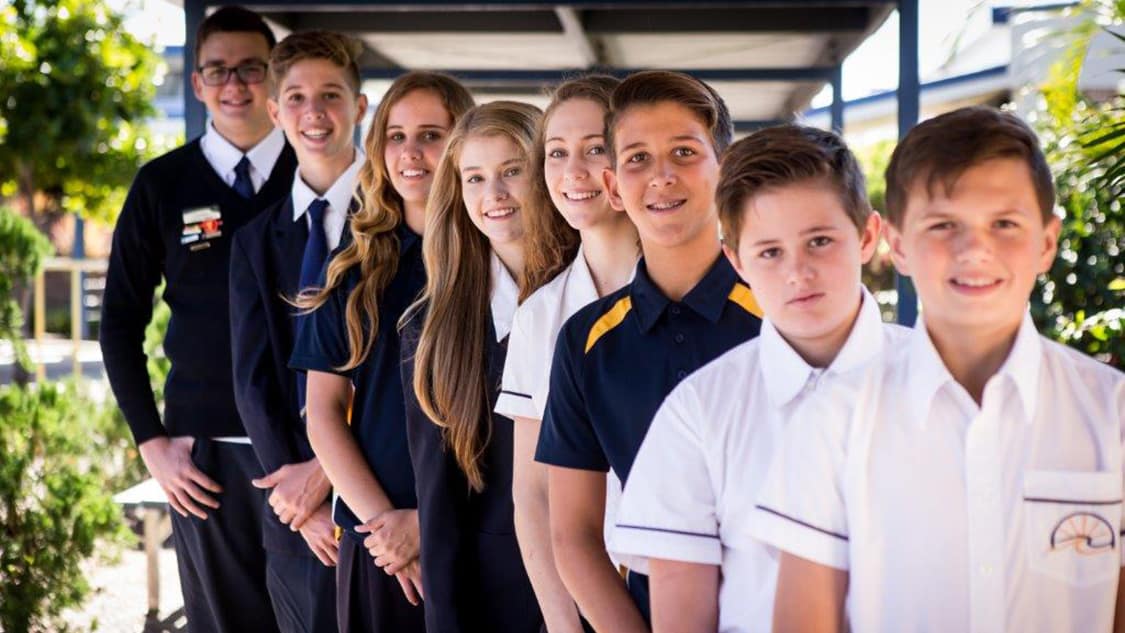 Proficiency in the English language is a must for high schools in Australia even if you do not take up the English language as your main subject. There are many benchmarking tests which carefully assess the English language ability of the student.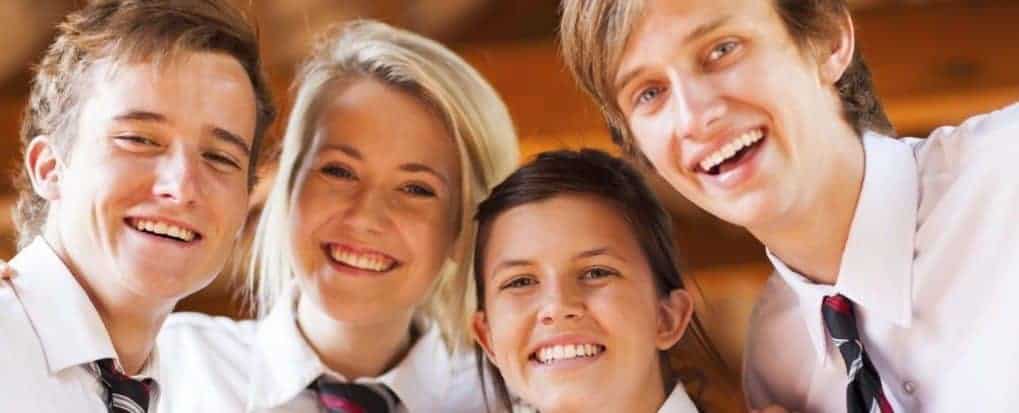 Australia High School Requirements
Australian High School Requirements
High School Australia Entry requirements

Entry requirements can vary between schools throughout Australia. Academic performance and ability are taken into consideration during the selection process.
Some high schools in Australia are more selective in their student intake and place more importance on academic or sporting excellence.
Australian High School enrolments may be limited simply because of the availability. Parents should also consider the culture and extracurricular activities of each school-as they differ widely, particularly in the private sector.
There is one more thing that you need to know before you decide on Senior Secondary Education in Australia:
If you come from a non-English speaking country where English is not the language of instruction, you will need to show proof of proficiency in English before beginning your studies.
You can either take an English course within the school that you have chosen or join one of the English schools around Australia.
Opportunities after your Australia High School Certificate
What will I do after completing my HSC?
What will I do after completing my HSC?
The final two year's at school are the most difficult and stressful. There are vital and important decisions to be made during these two year's that will affect your future career aspirations. It is necessary to choose the most important and relevant subject choices in year ten to ensure your success at entering the career path of your choice at university, college, apprenticeship or further training. You should be thinking of an area of work that interests you now, and will interest you for a couple of years, or even a lifetime. The next step is to decide what training or further study do I need to undertake, to succeed in my career aspirations?
Further Study and Training
The following organisations or agencies will help and aid you when enquiring about your chosen career, providing the necessary information and support that you will need to succeed in completing further study and training in your chosen career path.
Go to a High School Australia
If you want to enrol into a High School in Australia, please contact us.
Click here to read more...
1. TAFE
Technical and Further Education courses are provided by this organisation, set up to help and benefit school leavers, who want to gain a necessary diploma, cert, advanced cert or apprenticeship in their chosen career interest. These courses prepare students with the vital training that is required in relation to working within a business or organisation; to working as a builder or electrician, or beauty and therapy. Courses vary from a few month's to three- four years.
Further information on courses and TAFE is available from our team!
2. UNIVERSITIES
There are various university degree and post degree programmes available for school leavers to attend relating to their specific field of interest. Programme degrees are designed to develop a student's aptitude in a chosen career path, for example, Batchelor Arts Degree in Maths and French will lead to H-Dip in Education and finally a teaching position in a high-school.
Other professions included as degree or post degree are for example, medicine, law, philosophy, architecture, art and design, business, accountancy, journalism, agriculture etc.
The best ways to find out more information about what degree you would like to apply for are available from your career teacher at school, career office at school, open days for universities, university websites and brochures.
3.    APPRENTICESHIPS
When deciding to complete an apprenticeship, there are various different agencies set up to provide necessary information and relevant work placements for your career choice:
CES Job Centres
Local newspapers
Approach an employer directly
Contact TAFE
Contact ACTU (Council of Trade Unions)
Each agency mentioned above will provide you with information regarding to starting an apprenticeship directly after school, or by helping you to enrol for a qualification in a specific trade or interest that will eventually lead to working with a prospective employer.
You should attend and research as much as you can about your particular career path now, so that you are confident that this is the right path for you. During the summer or at weekends, try and gain some valuable work experience in that chosen field, as this will undoubtedly prove to you if it is the right career or you. Also consult your career teachers, librarians, local council and government organisations, youth access centres in relation to your career aspirations.
High School Costs Australia
The cost to international students at state high schools varies across every state in Australia.
School fees are currently between A $11,000 and A $20,000 a year for year 9-12.
There are also costs for textbooks, school notebooks, school and sports uniform (AUD $400 – $1000), special activities and selected sports (as leisure activity), etc.
In addition to tuition fees and accommodation, the following additional costs are incurred:
Airline tickets
Liability and Accident Insurance
Visa Fees (plus medical examination for the Australia Visa)
school lunches
Excursions, special paid courses at school
Public transport, transport costs for school trip
Pocket money ($130-$150 /week)