Study Abroad at a High School in Australia
Australia is ranked as one of the most popular study destinations for international students from around the world. It currently hosts almost as many international students as that of the United States and the United Kingdom. The number of international students studying and applying to study in Australia is still increasing steadily. Australian high schools are well-equipped with creative learning. As part of your Australian high school program you will get to live with a supportive homestay family. 
High School Australia Free Services
GotoAustralia Agency/AA Education Network are with you all the way - before, during and after your high school abroad in Australia. We know that choosing the right school is a very important aspect of your high school studies in Australia. We work in close cooperation with the Australia Department of Education, which offers junior and senior high school students from around, the world the opportunity to visit Australia. This is an experience of a lifetime for any student wanting to learn more about Australia and all the wonderful adventures that we have here waiting for young explorers to experience.
Detailed advice about Australian school system through AA Education Network
Recommendation and suggestion to choose a suitable high school and subjects
Liaison with high schools in Australia to discuss possible placements, subjects and questions regarding your application and stay (if necessary)
Provision of all necessary application forms and support to apply for a high school placement
Check of all documents and submission of your correct application
Organisation of stay at an Australian family who will act as your guardian (you have your own room including meals while you stay in Australia)
Comprehensive Student visa application support including provision of all necessary documents
Information helping you to organise convenient flights to and from Australia (if required)
Information and support to help you get set-up in Australia (Health Insurance etc.)
On-Arrival Service (airport pickup and transport to your accommodation) (if required)
Emergency Phone Number
Pastoral Care through International Department of school and local contact person
Continuous contact with parents through AA Education Network while student is studying at high school
Certificate for your high school year
Dedicated personal contact during your stay in Australia
All this 100% FREE!
Study Abroad High School Experience in Australia
Study Abroad as an exchange student in an Australian high school and live as a family member in a host community, enrolling in a local high school for an entire academic year, semester or just a few weeks in the summer - whatever you desire! Are you an adventurous, fun-loving student and want to speak, live and learn in a safe, fun-filled, relaxed and educational way? Participate in real school activities, experience a new world around you and create memories that last for a lifetime.
Why a High School in Australia?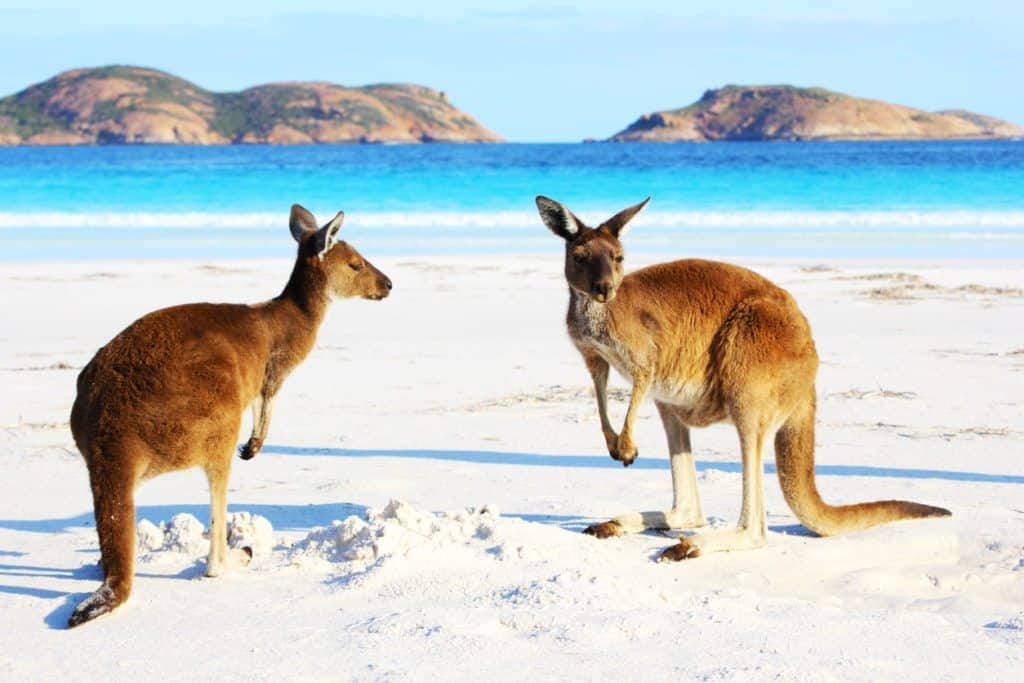 High School Locations Australia
Our list contains Australian high schools registered to accept international students.
High School Abroad Programs in Australia for International Students
Our Australian high schools have a range of programs specifically designed to meet the needs of international students with the ability to individually tailor student programs. Depending on the duration and destination, the right school program is chosen for you.
The classic school exchange, where students attend a high school of between 3 and 12 months in Australia. The Study Abroad program offers international students the opportunity to attend a public or private high school in Australia.  International students take part in normal school life and are fully integrated into Australian school life.
High School Study Abroad Regional
Exchange students attend high schools outside major cities for 3 – 12 months. If you don't move to the city, Queensland, New South Wales and South Australia can also visit dreamlike destinations and excellent schools in Australia outside major cities. These high schools are grouped together in Australia to form the Regional Study Abroad program.
Australian High School Certificate
As an international student, you have the opportunity to earn an internationally recognized school degree similar to the high school diploma or the Matur.  You must check the recognition in your home country beforehand. You need at least 1.5 years to complete a degree, get started in 11th grade at the latest and be in at least 8th grade.
Special High School Programs
Elite Program: Some Australian high schools have special priority programs-especially in sports and music-that go beyond the usual scale and involve particularly intense training.
International Baccalaureate: Selected high schools in Australia offer this internationally recognised school degree. You can find out more here.
High School Australia Application
1 Fill out our form and one of our agents will get back to you within 48 hours.
2 Your agent will send you the application forms for your chosen school and assist with document preparations. 
3 Once completed your agent will send off all required documents to the school. 
4 Your agent will guide you through the student visa application and provide answers to any questions you may have.
5 Your agent will help you prepare all other parts of your school studies in Australia including accommodation, flights and insurance.
6 Come to Australia and start you school studies! Your agent will always be at your disposal throughout your entire stay in Australia!
Australian High School agents help students & parents with free counselling to study abroad at an Australian High School. Apply Here!
High School Education System in Australia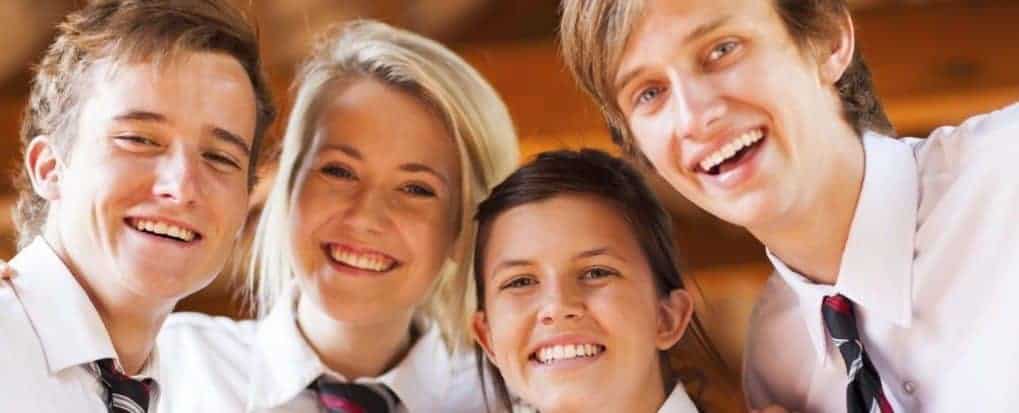 Australia is a popular study destination for high school students from over 40 nationalities due to its international reputation for producing high-quality learning outcomes. Literally, the Australia education system is designed for royalty. Even Britain's future king, Prince Charles studied at a Victorian school and since then Australia has become a magnet for international students planning to study in Australia.
Benefits of the High School System in Australia

High School Fees Australia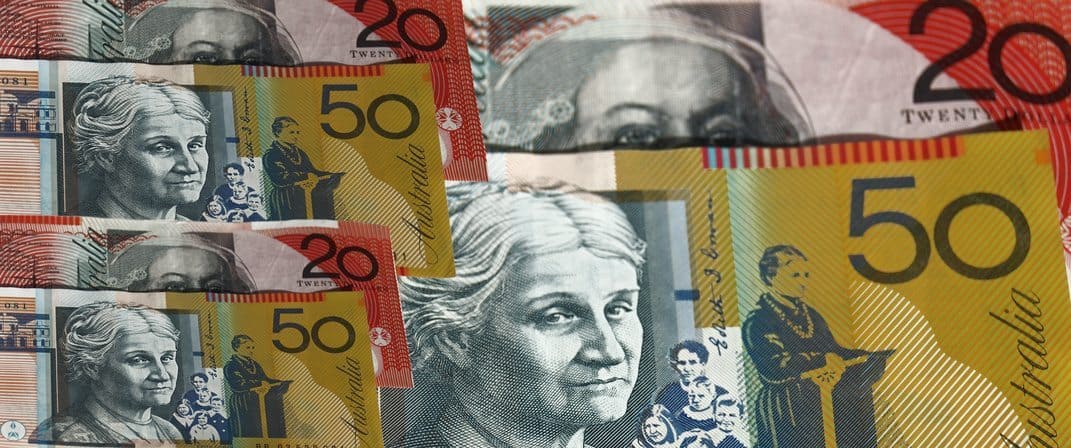 The cost to international students at state high schools varies across every state in Australia. School fees are currently between A $11,000 and A $20,000 a year for year 9-12 public schools. Private and boarding schools are more expensive. 
There are also costs for textbooks, school notebooks, school and sports uniform (AUD $400 – $1000), special activities and selected sports (as leisure activity), etc.
In addition to tuition fees and accommodation, the following additional costs are incurred:
Airline tickets
Liability and Accident Insurance
Visa Fees (plus medical examination for the Australia Visa)
school lunches
Excursions, special paid courses at school
Public transport, transport costs for school trip
Pocket money ($130-$150 /week)
..and more
Contact us to get a price on how much it will cost to study abroad at a high school in Australia. All our services are free!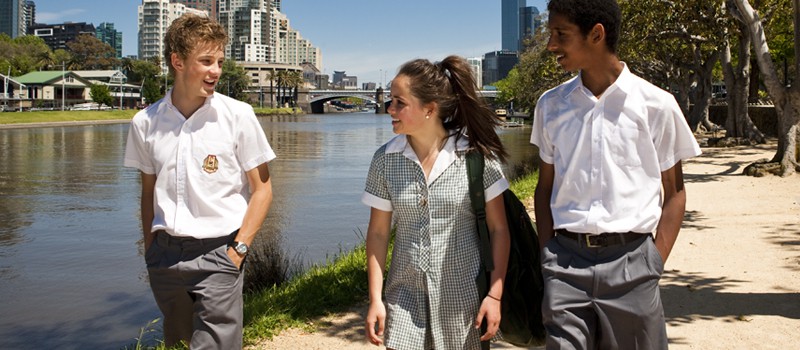 Entry requirements can vary between schools throughout Australia. Academic performance and ability is taken into consideration during the selection process. Knowledge of the English language is is the most requested entry requirements 
High School Australia Entry requirements

Entry requirements can vary between schools throughout Australia. Academic performance and ability are taken into consideration during the selection process.
Some high schools in Australia are more selective in their student intake and place more importance on academic or sporting excellence.
Australian High School enrolments may be limited simply because of the availability. Parents should also consider the culture and extracurricular activities of each school-as they differ widely, particularly in the private sector.
There is one more thing that you need to know before you decide on Senior Secondary Education in Australia:
Proficiency in the English language is a must for high schools in Australia even if you do not take up the English language as your main subject. There are many benchmarking tests which carefully assess the English language ability of the student.
If you come from a non-English speaking country where English is not the language of instruction, you will need to show proof of proficiency in English before beginning your studies.
You can either take an English course within the school that you have chosen or join one of the English schools around Australia.
High School Australia Updates, News, Events & Analysis
If you want to take advantage of our current High School in Australia discounts, please contact our qualified team for more information! Our professional team will help you during the entire process!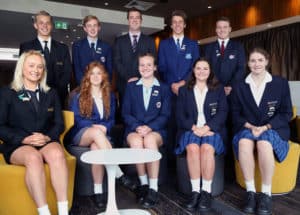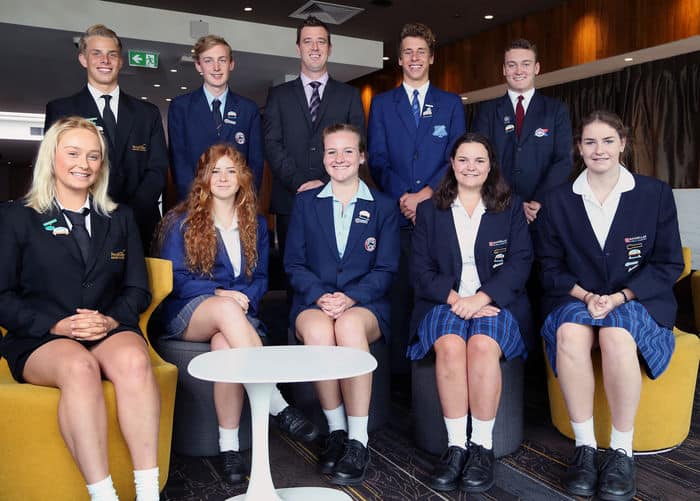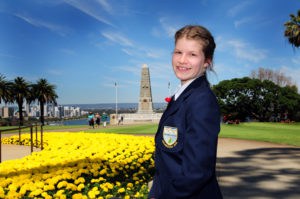 To most teenagers, travelling halfway across the world to be immersed in a foreign culture may seem like a daunting prospect. But, for German born Hanna Koch, when the opportunity arose to do just that, she jumped on it without hesitation.
"It didn't take me long to make my decision," says Hanna.
"When I found out about the possibility of going abroad, it didn't take me more than a minute to realise that I really wanted to do something adventurous.
"Of course learning English also played a part in the decision making process – I just wanted to experience something that was different from my usual life."
She says the decision to choose Australia came from a long held interest in the country.
"I had the choice to go to England or Australia, so I chose Australia. Its distance as well as the climate enticed me. Australia had always fascinated me, not just the beautiful beaches, but also the people living there and their mentality."
Looking back on her experiences as a student in Australia, Hanna is full of fond memories.
While spending the majority of her time in Brisbane, Queensland, the grade 12 student says she was also fortunate enough to get a glimpse of other parts of the country – including Sydney, Noosa, Fraser Island, Cairns and the Gold Coast.
Although unable to pinpoint her most memorable experience during her six-month stay, Hanna says what she valued most was the opportunity to experience Australia from a different point of view.
"I didn't feel like a tourist at all. As a student, I got the chance to view things from a totally unique perspective.
"If I had the chance to do it all over again, I would."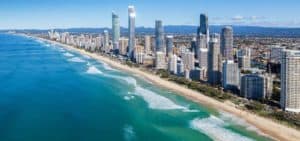 High Schools or secondary schools in Australia or New Zealand form the last segment of the compulsory education requirement for school age children which is normally up to the age of 15 or 16.
Some technical and vocational providers also provide secondary school courses for those wishing to improve their results to enter university.
Imagine spending a year Downunder!
AA Education Network Exchange Program in close cooperation with High Schools in Australia and New Zealand offers junior and senior high school students from around the world the opportunity to visit high schools in Australia or high schools in New Zealand.
You will get to spend up to 1 year with an approved selected host family, participate in daily school activities and excursions.
This is an experience of a lifetime for any student wanting to learn more about Australia and New Zealand and all the wonderful adventures that we have here waiting Downunder for young explorers to experience.
We invite you to explore our web site and send us an email if you have any questions about our student exchange programs. All our programs are fully supervised and comply with Australian and New Zealand laws.
Due to the popularity and demand for some of some of our programs such as the Queensland high school program we have limited vacancies available, booking confirmations are essential to secure your place in any of our programs.
Go to a High School Australia
If you want to enrol into a High School in Australia, please contact us.
High School Australia FAQ