High School Study Abroad in Perth, Western Australia
​Anyone interested in studying at a high school in Western Australia is in the right place with us. AA Education Network is a registered education agency for international students and officially represent the high schools in Western Australia. The student high school study abroad programs we provide in Western Australia are supported by the relevant Ministries of Education, so we can offer international students a large number of state high schools in Perth. Our most popular programs are the high school study abroad programs in metropolitan areas, however we can also organise regional high schools on request. Our services are FREE!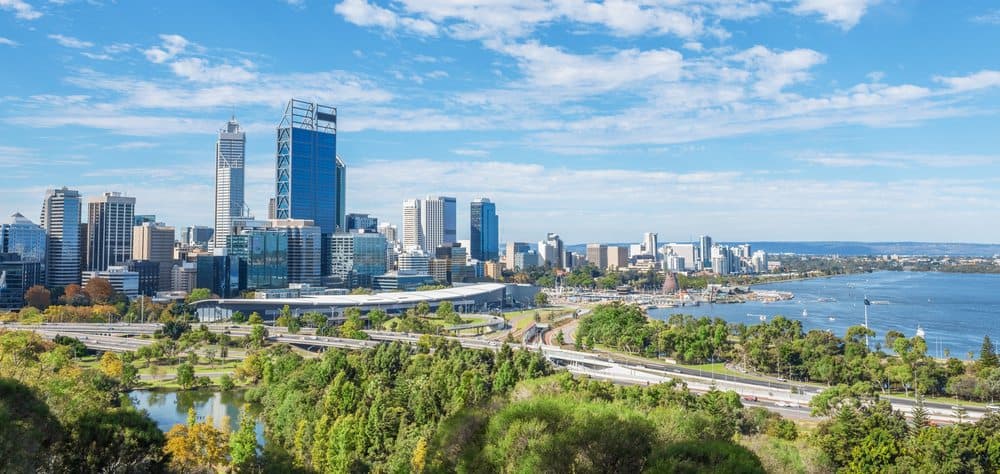 Imagine yourself studying at a High School in Perth, Western Australia
Perth is the city on the boom and the sunny capital of Western Australia. It has been known as the boom city due to Western Australia's mining boom leaving Australia with alot of well paying jobs particularly in the engineering and labouring sector. The city itself is quite beautiful located on the edge of the stunning swan river, and isn't as large as many other major cities in Australia, making it more affordable and easier for one to get away from the hustle and bustle of major city life. For young people this is a benefit since they seem to get carried away with the distractions of a big city.
A great place for high school students to study or wishing to head into the building and construction industry or engineering and mining sector once they finish their school years. As well as still having the facilities for students wishing to go into any other career. High Schools in Perth cater for students wanting to study after school, showing them the way to a successful career as well as having successful subject streams for those wishing to head to University or study a vocational course at a TAFE or private college. With big campuses and great facilities, the program we show here is mainly for Perth High Schools that are Government Schools and the Independent Schools. A High School Education in Perth provides pathways to industry courses in engineering, construction, mining and labouring.
We hope the details we provide here will help you to decide to study abroad at a high school in Perth with us!
Get Expert Advice on the High Schools in Perth & Regional Western Australia!
Registered education agents help you find the perfect high school and assist with the application process, all for free!
Our Free Services for International Students & Parents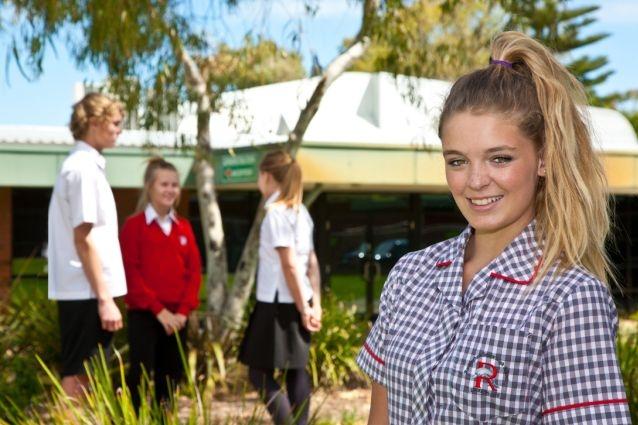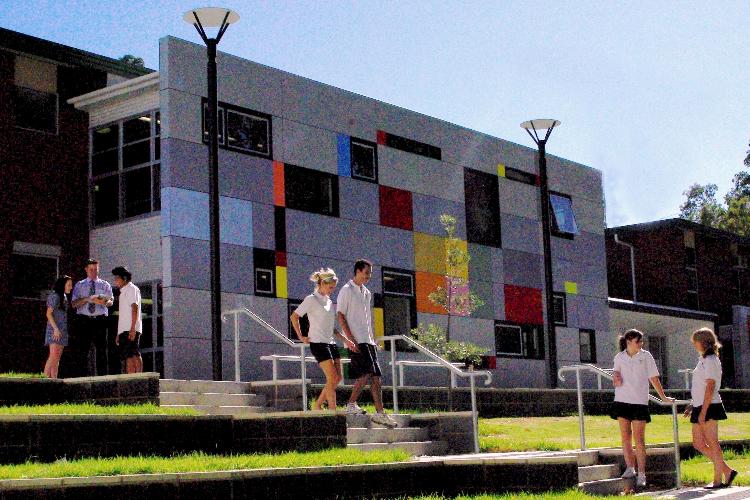 Detailed advice about Australian school system
Recommendation and suggestion to choose a suitable high school and subjects
Liaison with high schools in Australia to discuss possible placements, subjects and questions regarding your application and stay (if necessary)
Provision of all necessary application forms and support to apply for a high school placement
Check of all documents and submission of your correct application
Organisation of stay at an Australian homestay family who will act as your guardian (you have your own room including meals while you stay in Australia)
Comprehensive Student visa application support including provision of all necessary documents
Information helping you to organise convenient flights to and from Australia (if required)
Detailed information and support to help you get set-up in Australia (Health Insurance etc.)
On-Arrival Service (air port pickup an transport to your accommodation) (if required)
Emergency Phone Number
Pastoral Care through International Department of school and local contact person
Continuous contact to parents while student is studying at high school
Certificate for your high school abroad
Dedicated personal contact during your stay in Australia including support services should any issues arise
High School Programs in Perth & Western Australia
Lower Secondary Study Abroad
Years 7 - 10 are classed as lower secondary in Western Australia. Minimum study period is 2 terms (6 months)
Senior Secondary Study Abroad
Years 11 - 12 are classed as lower secondary in Western Australia. Minimum study period is 2 terms (6 months)
High School Certificate Program
Students complete 2 years of senior secondary and get the Western Australia Certificate of Education.
Short High School Study Abroad
Study at a Western Australian High school for a maximum of 10 weeks. Places for less than 4 weeks are limited!
Information about studying at a high school in Western Australia
Find out the term dates and study breaks of the Western Australia High Schools. 
Preliminary dates only, still to be confirmed by the high schools department in Perth, western Australia
Term 1: 3 Feb – 9 Apr
Term 2: 28 Apr – 3 Jul
Term 3: 20 Jul – 25 Sep
Term 4: 12 Oct – 17 Dec
What requirements must I meet to study at a high school in Perth, Western Australia?
To study at a high school in Perth, you will need to show proof of your English knowledge and present your recent school transcripts. 
Any English language test you may have undertaken will be considered when the high schools department in Perth assess your application and whether you need to undertake a English language program.
On your arrival in Perth, you will undergo further testing to ensure that your English levels are assessed properly and to ensure that the English language program is suitable for you. 
For students in the early stages of English knowledge, you will complete an English language program at an Intensive English Centre (IEC).
If you have an ok level of English knowledge, but require English language support to access the curriculum, you will be provided with ESL specialist support, available at selected schools.
Both these programs cost fees. Please check the fees section on this web page to find out more. 
Here you will find the tuition fees and other costs associated with high school studies in Western Australia.
International student program fees 2020
Lower Secondary (Year 7 -10)  – $17, 286 per year
Senior Secondary (Year 11 -12)  – $18, 980 per year
An additional fee of $3,000 a year applies for placement in an Intensive English Centre (IEC)
Short Term Visitor Visa High School Fees 2020
Lower Secondary (Year 7 -10)
0 – 5 Weeks: $2162
6 – 10 weeks: $4322
Senior Secondary (Year 11 -12)
0 – 5 Weeks: $2162
6 – 10 weeks: $4322
English Language Support Costs
If you require additional English language programs on arrival, you can can participate in: 
an Intensive English Centre (IEC) program @ $3,000 a year; or  
an English as an Additional Language or Dialect (ESL) program @ $1,500 a year. 
Whats not included in the tuition fees:
school books (Years 7 to 12)
contributions, charges and fees
excursions, incursions and school camps
school uniform
transport to and from school
School Curriculum and Standards Authority (SCSA) fees
leasing or purchasing of computers
stationery
personal items
optional charges for students wishing to participate in activities such as golf or hockey, school ball, buying a leaver's jumper
students will also need sufficient money for transport costs, entertainment and other personal expenses. This is around A$150 a week.
Find out your accommodation options as an international student studying at a high school in Western Australia
There are two accommodation options for International students who wish to study abroad at a high school in Perth, Western Australia
1. Living with a relative
You can choose to live with a relative in Perth or regional Western Australia. The relative can nominate themselves as you guardian through the Department of Home Affairs homeaffairs.gov.au 
2. Homestay with a Perth family
The Australian Homestay Network (AHN) can organise a homestay for you high school study duration in Perth.
You will live with an Australian family in a metropolitan area and be provided with: 
your own clean fully furnished room
a supportive family environment in which to live
3 meals a day
utilities (however, overseas telephone calls and internet usage can be negotiated)
24/7 professional telephone support provided by the Australian Homestay Network
Contents Insurance for students and hosts provided by Australian Homestay Network
Homestay Costs
One time placement fee: $290
Airport Pick up: $130
Homestay Fee: $325 per week
Apply to study at a High School in Perth, metropolitan or regional Western Australia!
Some of the High Schools in Western Australia