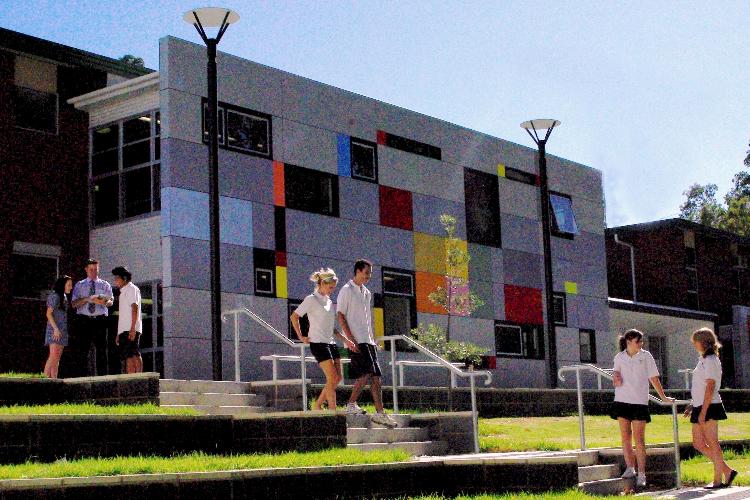 Wanneroo Senior High School
Wanneroo Senior High School Information

Wanneroo Senior High School is committed to caring and excellence. The school's priorities are to provide curriculum appropriate to students needs, to provide students and staff with a safe and caring environment, to improve student access to learning technologies, and to ensure all students are able to communicate in English.

LOCATION
Wanneroo Senior High School is located in a serene setting 24kms north of Perth city in the rural urban fringe. It is close to community facilities, a swimming pool and sporting ovals. It is also close to the satellite city of Joondalup, which includes an Edith Cowan University campus, TAFE college, hospital, cinemas, food halls and major retail outlets.
DESCRIPTION
Wanneroo Senior High School is an open area flexible design school set out in faculties. The buildings are about to undergo a significant upgrade to modernise all facilities and incorporate technology throughout. Native gardens with a rock pool and numerous trees and brick paving make for a peaceful learning environment.
The school has a performing arts area for dance, music and drama that incorporates high quality lighting and sound equipment. The modern visual arts centre caters for painting, computer generated graphic design, ceramics, print making and three dimensional work. In the area of sport facilities, the school has a well equipped gymnasium. Basketball, tennis and netball courts, two ovals for soccer and football and a hockey/cricket pitch.
Wanneroo Senior High School is particularly proud of the success of its languages program, offering both Italian and Japanese. The Italian program and partial immersion, offers students instruction in Society and Environment and Health in the Italian language, and is unique in Western Australia.
The school has a proud history of excellent academic results and as well as offering a wide range of university entrance courses, Wanneroo Senior High School caters for students interested in photography, furniture design, technology, food production and metals technology.
The school has established close connections with the nearby Joondalup campus of Edith Cowan University and West Coast TAFE and students have the opportunity to use the facilities at these institutions.
LANGUAGES TAUGHT
Italian and Japanese (Years 8-12)
SPECIAL PROGRAMS
These programs are available to international fee paying students. Interested students should contact the school for information about application procedures.
Academic Extension (Years 8-10) offers stimulating learning experiences in all areas of the curriculum to students who have been identified as gifted and talented.
Building Construction and Engineering (Years 11-12) is a vocational course that covers a wide variety of engineering and building skills. It offers students the opportunity to make a successful transition to TAFE courses and employment.
Information Business and Technology (Years 11-12) enables successful students to enrol at TAFE colleges with partial or full accreditation in Certificate I.
ENGLISH AS A SECOND LANGUAGE
Language support includes:
ESL withdrawal classes.
Education Assistants to tutor students in language development where appropriate.
STUDENT SUPPORT SERVICE
The Liaison Support Officer meets daily with the students and their form teachers and has regular progress meetings with each child. The Student Services team, lead by the Deputy Principals includes a manager, year coordinators, a psychologist, a nurse and a chaplain and provides caring and expert support to the students
Application