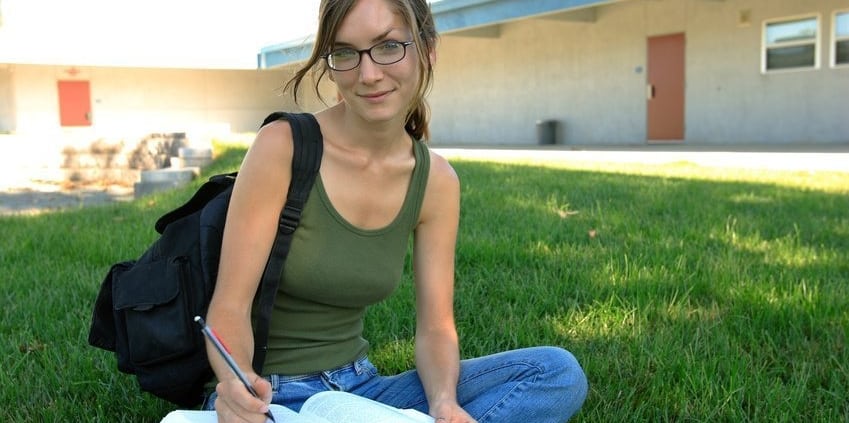 Want to Study in Australia?
With a combination of world-class education and a safe multicultural lifestyle, Australia is cementing its reputation as the destination for international students. 
When you picture yourself studying in Australia, you picture the excitement to be had and the memories to be made. Unfortunately, stress, uncertainty and unforeseeable problems can arise in both the planning process and your time overseas. This is when we step in.
We provide information about studying in Australia and  FREE services for prospective international students.
We represent more than 200 Colleges, TAFEs und Universities in Australia and can give comprehensive and professional advice in choosing the right institute/university.
We are financed by Australian Education Providers and can offer you our study in Australia consulting services for free:
information about courses and institutes, price comparison,
check entry requirements correspondence with Australian institutes,
certified copies of your documents,
check your application forms and documents,
support in your student visa application, ….
With all of this information and support available it is no wonder that Australia is fast becoming one of the most sought after study destinations for international students from around the world. Whether it is a simple question or a specialised area of support, we are there to help and offer ongoing support to those opting for a life changing experience in one of the most beautiful and unique countries in the world.
Students can benefit from quality student support services with us.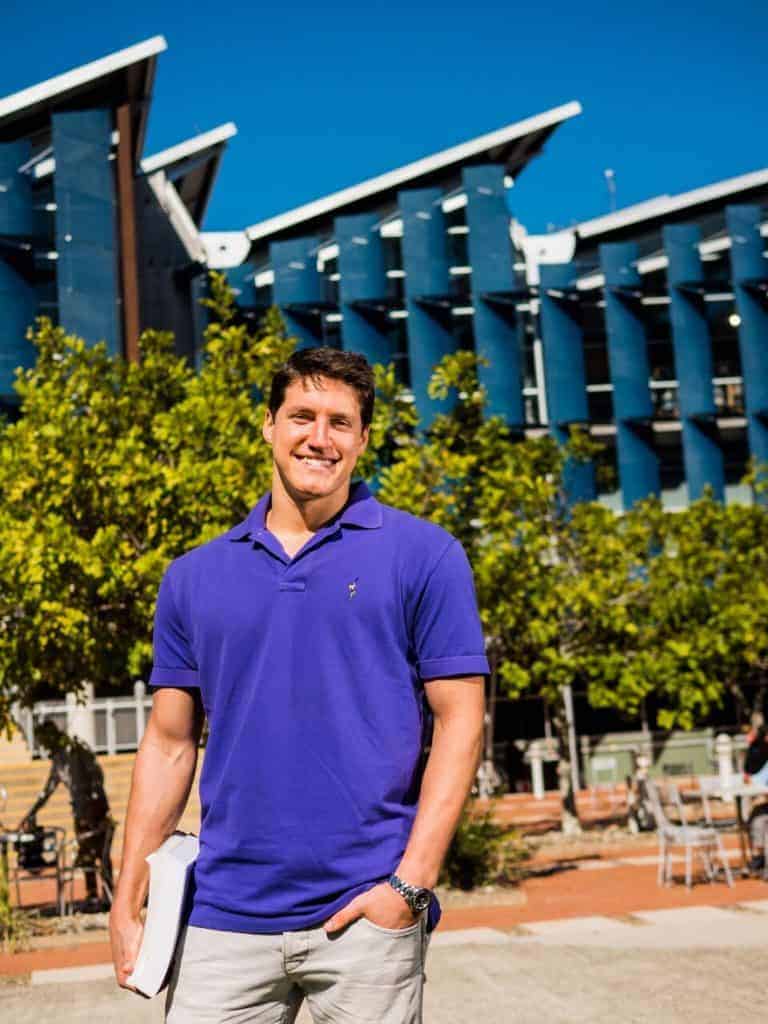 Interested to Study in Australia?
1 Contact our trained Study in Australia counsellors to discuss your academic and career options. We provide free application services to all International Students
2 Your Study in Australia counsellor will be able to assist you with meeting all the documentation requirements of your preferred course. Your counsellor will assist you with putting in an application and this includes all necessary application costs. 
3 Provided that you meet the course selection criteria, your Study in Australia agent will send you a provisional letter of offer of your preferred education provider.
4 Accept your offer by paying your tuition fees with the assistance of your local Study in Australia counsellor. Then you will receive a letter confirming your acceptance known as a CoE for your preferred course.
5 Your Study in Australia counsellor can assist you through the student visa application procedure. Your agent can also help you book cheap flights to Australia.
Contact us today and receive more information about studying in Australia
Why Study Abroad in Australia?
Australia is highly respected for its world class education system and the possibilities it offers to students from across the globe. Home to many leading experts in a variety of professions, the Australian education system proudly extends its hand to students wanting to expand their learning opportunities in a safe and welcoming environment.
Courses for International Students
Worth of Scholarships for International Students
Institutions to choose from
Most Popular Study Destination
Australia Study Locations & Popular Student Destinations
Australia is a diverse country. A range of different landscapes, cities and villages can be found here. From the wild southern ocean, bush in Tasmania, the desert in northern territory, to the tropical north with its white sandy beaches. Australia has a lot to offer.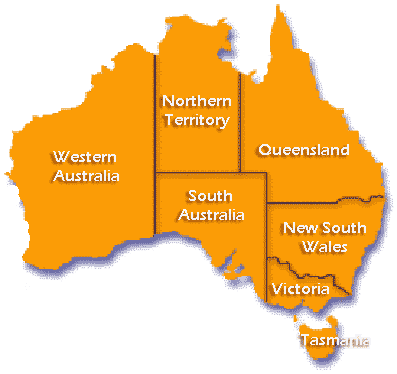 What to Study in Australia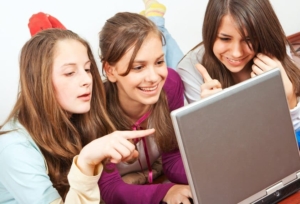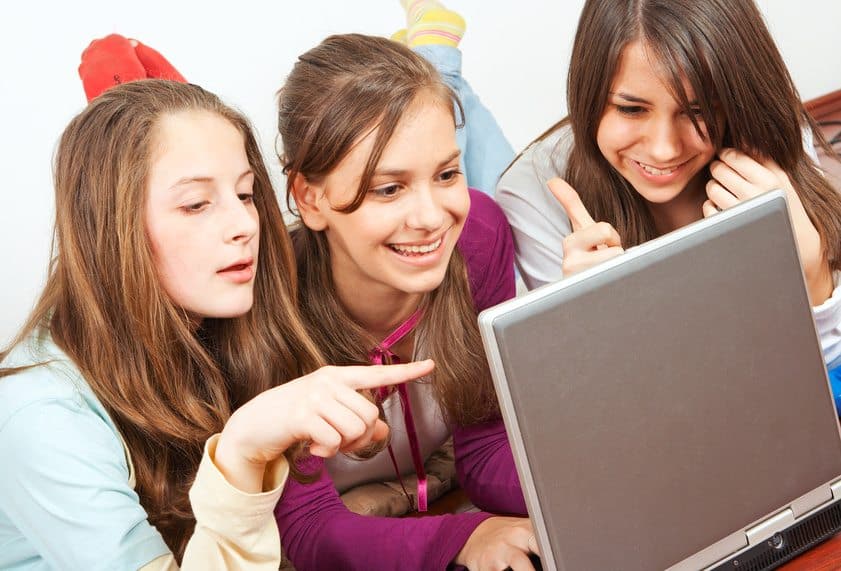 Australian children have to go to school from the age of 6 (Primary) to 15 (Secondary). For Australian students wanting to go to University, the successful completion of year 12 of secondary school is mandatory. This involves examinations in both year 11 and year 12 called the Senior Certificate of Education (though the title varies across Australia) International students don't need to do the Australian Senior Secondary Certificate of Education to be accepted into an Australian University, but, the prospective student needs to show that they have a year 12 qualification (or equivalent) to be accepted to an undergraduate degree or diploma.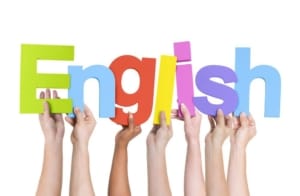 English Language (ELICOS) Programs on offer – General English, Academic English, Business English, English for specific purposes, Summer programs, English Test Preparation programs (e.g IELTS preparation), English with internship programs. Many people come to Australia to study English through the many programs that are on offer. Not only are the programs are of a very high standard, but also are enjoyable and a great place to meet like-minded individuals. There are range of programs on offer, each one designed to cater for different needs and aspirations. All language programs are of the highest reputable standard and are constantly scrutinised so as ensure a high level of quality and to maximise better outcomes for students.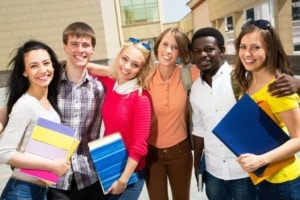 Qualifications: Certificate 1, 2 & 3, Advanced Diploma, Vocational Graduate Certificate, Vocational Graduate Diploma. The skills learnt in VET programs have been purposely planned to equip students with the necessary skills needed for Industry. There is a strong practical nature to the program and a skills focus that tailors students learning to what they need to know when they move into the workforce. Vet institutions can be both publicly and privately funded. A VET qualification can allow a student to move into University studies, or to develop greater expertise in a particular area or field. Australian Universities accept certain VET qualifications which can shorten the duration of a Bachelor Degree or give a student eligibility in a university course.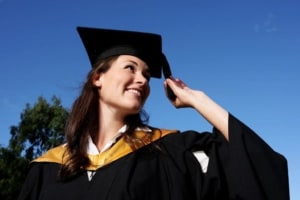 Universities offer the highest form of education. Here is a list of the different types of qualifications available at Australia's universities, how to qualify and the duration of each course. Popular degree at Universities include: Bachelor Degrees, Master Degrees, Graduate Certificate, Graduate Diploma & Doctoral Degrees. Most universities also offer foundation programs and English courses.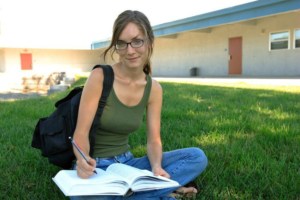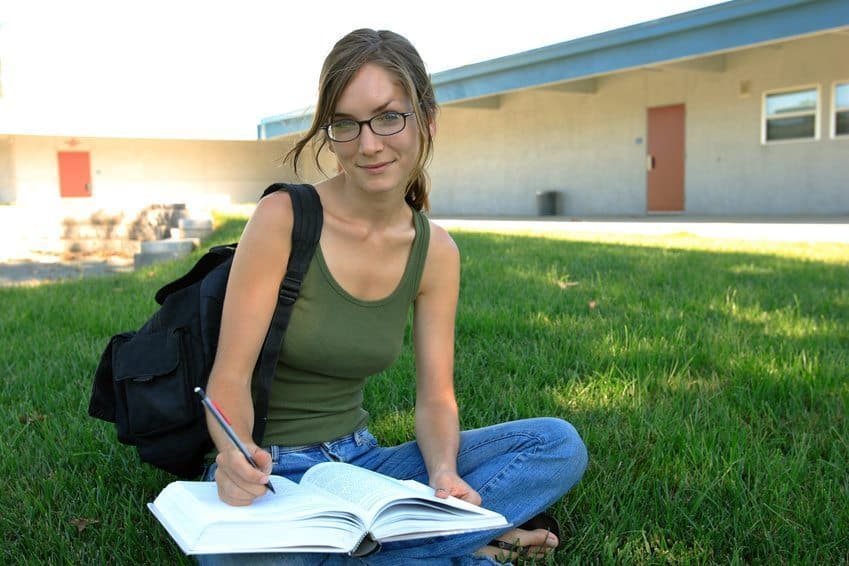 You haven't studied Australian senior secondary school or a foreign equivalent? Then Foundation studies (also known as bridging courses) can help you meet the entry requirements of a Diploma, Advanced Diploma or Bachelor degree. Most courses are designed specifically to prepare international students for the Australian academic environment.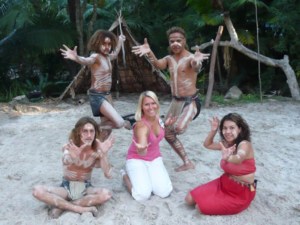 Study Abroad / Student Exchange Programs
Study abroad programs in Australia range from high school cultural exchanges to college-level and univeristy classes, often for credit and usually involve completing one or two semesters of study. In order to choose a study abroad Australia program that best fits your needs, you will want to find out what kind of students participate in the program and what sort of accommodations are provided.
Entry Requirements for Studies in Australia
Involved with the granting of student visas, international students must provide evidence that satisfies the assessment factors applicable to your country of origin. Assessment factors include: English proficiency levels; financial requirements and more. For further information on visa requirements and assessment details please refer to our education and immigration agents.
Costs of Living & International Student Fees
The costs of Studying in Australia depend on the institution and the level of study you choose.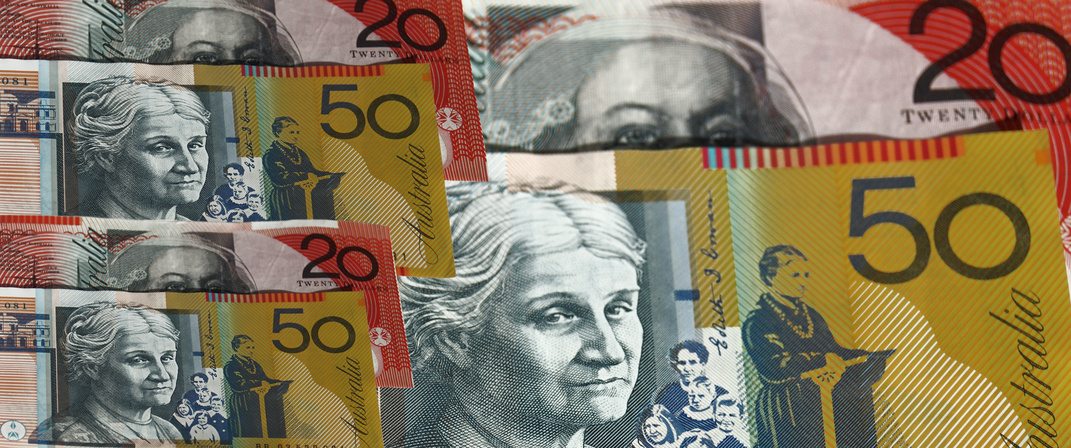 This information is to be used only as a guide to the cost of studying in Australia by course level. The figures provided here are average and may vary between institutions and courses. Please check with the Australia education provider for detailed information on the study costs involved with each course.
Prices are shown per annum:
ELICOS (English Language course) – *(varies depending on course duration)
$A 3,500 – $A 13,000
Primary and junior secondary schools: 5,000 – 11,000
Secondary school: 6,000 – 13,000
Vocational Education and Training
Certificate I, II, III or IV $A 5,500 – $A 18,000
Diploma
Advanced Diploma

Foundation Studies (Bridging Course)
per annum $A 9,000 – $A 14,000

Undergraduate Degree

Bachelors Degree (Arts, Business, Economics, Law)
per annum $A 10,000 – $A 13,500

Bachelors Degree (Science, Engineering)
per annum $A 14,000 – $A 16,000
Postgraduate Degree
Graduate Certificates and Graduate Diplomas
$A   9,000 – $A 18,000
Masters and Doctoral Degrees
per annum $A 14,000 – $A 18,000
You can find out more about the study costs in Australia here.
International students applying to study in Australia have to demonstrate  financial funds to show that they will be able to sustain themselves while studying in Australia.
AUD 20,920 – if the primary applicant is to stay in Australia for 12 months or more, or pro-rata equivalent of theses annual living costs;
AUD 7,100 – for spouse or defacto partner; and
AUD 3,040 – for a dependent child.
Our agency can help you to understand living costs in Australia. We offer special discount, cheaper student accommodation and programs to help you to stay within your budget. Our counseling service is for free.
Our education counselling is for free. Registered education agents do to charge for helping you to find courses or internships.
However if you need the help of an registered immigration fees will apply.
FOR ALL PROGRAMS: You are responsible for your expenses. That means you need to pay for your flight, visa, English course (including public transport to school) and your private expenses ON TOP of your placement fee.
To find work in Australia you need to hold a visa with work rights. This can be a Working Holiday Visa or a Special Visa for internships (if you still study or recently finished your education). We can help you to find out about the visa fees.
If you are from a country which is not eligible to apply for a Working Holiday Visa you can ask us if you can still work as volunteer.
Australian universities are known worldwide for their teaching excellence. Vocational courses, college education, and internships programs also attract thousands of young students from all parts of the world, especially the Asia-Pacific region. However, meeting the expenses can be a little tough for many.
Surveys show that studying in Australia is quite expensive. An International student has to meet tuition and living costs in order to get world standard education. There are study tours, projects, and non-paid internships where students must have the financial support to avail them.
Here are some ways in which expenses can be tackled by students. Australia has scope that allows students to study diverse subjects.
The choice of the institutes are also many. You can study long term semester-wise courses or short-term training courses in Australia and manage your finances accordingly.
Top universities offer scholarships for meritorious Post-Graduate students for specific courses and research work. Scholarships can be government sponsored or funded by companies. Special government sponsored funds are available to international students studying long-term courses that have 2-to- 4 semesters, such as Masters and teacher's training program. There are scholarships awarded for short-term research work as well.
To find out abut the latest scholarships on offer contact us here.
Protection for students whilst Studying in Australia
The ESOS Act 2000 ensures that student visa holder are looked after whilst in Australia.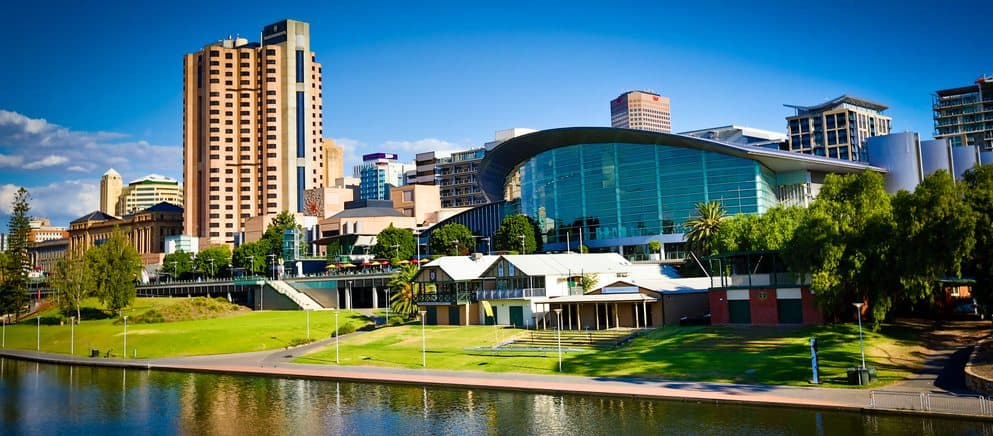 Government-registered institutions
All Australian education providers who teach international students must register for the Commonwealth Register of Institutions and Courses for Overseas Students (CRICOS).
There are also extra laws which require education providers to adhere to strict codes of conduct. For education providers who are legitimately registered to enrol students, a set of rigorous standards are applied.
Guaranteed quality assurance
All institutions adhere to a legally-enforceable National Code of Practice 2007, which sets first-rate standards and assurances in the areas of syllabus, qualifications of teachers and student facilities.
Student protection
Institutions must support international students in adjusting to study and life in Australia, achieving their learning goals and achieving the learning outcome of their courses.
When choosing a study destination overseas there are a number of important things to think about before reaching your decision. Australia has a world-class education and training system, which welcomes students from other countries.
Students go to Australia from many countries because of the high standard of education offered and because Australia is an attractive, friendly, beautiful and safe place to live.
The Australian Government and Australian education and training providers have joined forces to establish the Australian International Education Foundation (AIEF) to promote internationally the high quality and standard of education, training and research opportunities which Australia has to offer. The partnership embodied in the AIEF reflects the commitment from all parties to promote and deliver quality education and training services and to pursue excellence in international study and research.
Australian education institutions offer a broad spectrum of courses ranging from English language training at school to advanced areas of post-doctoral work. There are also opportunities for international students, teachers and university staff to undertake study or research in Australia through award and exchange arrangements. Flexible programs of study, which can combine English language courses with study in other fields, are also available to cater to the diverse needs of international students.
Australia compares very favourably with other more traditional destinations considered by international students. In 2018, nearly 800,000 students from over many countries came to study in Australia.
Consumer protection
Australia commits to providing quality education and training to international students, but you might still encounter some issues with your course and institutions, the government has enacted a number of laws to ensure your protection at these times and is important that you understand your rights.  These laws like ESOS under the Education services for overseas students means the institution is there to help the student in the translation of the environment and with any other issues that might develop. The ESOS legislation provides consumer protection if a student or institution defaults on a course.  It protects against a refund of course money to the student or if is not possible a placement into an alternative course through a Tuition Assurance Scheme, for example, according to the Australian government guide for international students.

Course information
Institutions must ensure that the marketing materials, like brochures and handbooks are available students and are accurate and up to date.
Before a Confirmation of Enrolment, the institution must prove course related information such as:
The course content and duration
The qualification it leads to
Teaching and assessment methods
English language requirements
Previous work experience or educational qualifications required for admittance
Requirements for course completion
Course related fees
The facilities and learning resources related to the delivery of the course
Student support services

This includes:
Counseling, orientation, answering questions, academic progress, professional assistance, personal life support, accommodation, information for further studies.
Grievances
If you concerns about your courses or institution you should first try to discuss them with your education provider.  The international office at your institution can advise you on the best way to handle your concerns.
What your International Office can do for you
Your International Office is a great place to being looking for help, from setting up a bank account to sorting out your enrolment.  You should introduce yourself the first opportunity that you get, even right after you arrive in Australia and starting making good use of their services for students just like you.  The more you pass by the more they will get to you and remember you and it's a good reference to have in the future.  Your institution will also have student counselors who you can talk to if you are having problems adjusting or just need to go to someone for advice on courses or institutional related.
As an international student you have access to a range of services.  Students have special support offices to help find their transition a little easier and their experience is always at the end a little more rewarding.
Orientation
International Student Advisors (ISAs) in your International Office will guide new international students through orientation programs designed to help them understand the Australian education system and become more familiar with the campus, support services and clubs.  They will explain the institution's structure and governance, Australian culture and general issues associated with living in a new country.
Don't be afraid to talk to your International Offices student counsellor at any time. All discussions are strictly confidential.
Students with disabilities
Institutions offer services for student who require a little more assistance with their studies due to a disability or chronic medical condition.  These may include voice recognition software, hearing aids, or note taking services are more than settled into the environment with assistance from the school and institutions, to see if you qualify just contact your institution immediately.
All enlisted English Language Intensive Courses for Overseas Students (ELICOS) suppliers in Australia are bound by the National English Language Training Accreditation Scheme (NEAS). The Scheme is internationally-acknowledged as the top standard for English language tuition, and is consequently being used around the world.
The National Office of Overseas Skills Recognition (NOOSR) acknowledges qualifications that you've completed in other countries prior to studying in Australia.
Our Free Study in Australia Services
Students Experiences of Studying in Australia
I studied in Australia because of the top quality education, of course. And because Australia is acosmopolitan, dynamic and harmonious multicultural country. By studying in Australia, international students from all over the world gain the opportunity to experience this unique mix of cultures in Australia.
Are you thinking about studies in Australia? It can open your eyes: to new educational approaches as well as to other cultures while studying, living and working in Australia. Studies in Australia will give you a broader perspective when it comes to academic insights, life experience, independence and multiculturalism.
Wild life in Australia is unusual, hundreds and thousands of virgin places are still preserved as it is. Beautiful scenery, unpredictable weather but that's the way it is - as you can enjoy summer in the middle of winter and have your cuppa while rain is pouring in the middle of fall.
About 50,000 years ago, during the last ice age, Australia's Aboriginal people were believed to have arrived here from South East Asia by boat. Although there were some 300 clans speaking more than 200 languages, they were unified in their spiritual belief of the Dreamtime. A time when totemic spirit ancestors forged all aspects of the world's creation...
One of Australia's major exports is education. Australia studies have an international focus in their courses, exchanging staff with institutions overseas, participating in international forums, joining partnerships and projects with overseas institutions and research centres. No wonder Australia studies attract more than 230,000 who are currently enrolled at Australian institutions. One of them is me..."
Walking down any suburban Australian street you will notice the many people who are obviously not Australian, yes I am talking about international students who seem to have taken over. I find myself asking the question 'why?' Why are there so many students that are from different countries. Is it the fact that the Australian government gives you a lot of support to study. Is it that it is cheaper to study in Australia? Or is it the fact that they have well qualified lecturers and teachers, smaller class sizes and more facilities then the rest of the world. The thing is you just don't realise how well off Australia is in regards to Education unless you have been else where or have spoken to a student from another country. I am very lucky to have the opportunity to study in Australia, why shouldn't I share it with the rest of the world?
I am currently half way through a degree in International Studies with majors in International Relations and Asian Studies at Flinders University.
Interning overseas, particularly in Asia, before I have even reached my final year of studies gave me practical experience other students do not have. My studies in Australia were enhanced by the knowledge I gained at the Malaysian Cancer Council, like practical independent working skills and the ability to effectively lead projects, one of my responsibilities at the Council.
Apart from these more general benefits, my contribution to Asian Studies classes after returning to Australia was further enhanced by the experience of working in Malaysia, my university papers are more informed and nuanced in their arguments and my Malay language ability has improved. I have also obtained study credit in an elective topic for doing the internship.
Having already completed an exchange program at high school and university level in Malaysia I was prepared to make the most of the experience. It is clear to me that both international study and internships give students skills and experience they cannot acquire at university, putting them years in front of their peers.
Australia Study Abroad – Study Abroad Australia Program
If you want to Study Abroad in Australia, please contact us.
With a vibrant multicultural society, modern economy and free, democratic government, Australia offers an excellent environment for students to progress in their studies.
Australia is one of the best places in the world to study. Australia currently has over 400000 international students taking advantage of Australia's excellent education system. Australia caters to a diverse range of students, providing qualifications that are recognised around the world.
Many travellers are attracted to Australia as a holiday destination to explore the natural wonders, such as Uluru and the Great Barrier Reef, and to enjoy the warm, sunny summers and mild winters.
International students are well catered for, with good access to accommodation, highly reputed educational institutions, and established facilities for students from abroad. To live and study in Australia is a wonderful way to experience another culture while continuing on a pathway to reach career or learning goals.
Richard B.
Increasing numbers of international students are choosing Australia as their overseas study destination. Australia offers an education experience that makes a real difference.
Graduates from Australia are very successful in finding jobs and hold prominent positions worldwide. Additionally, they are readily accepted for postgraduate study at leading international universities.
One of the most common responses from students in Australia is about the people. Australians are a very relaxed and casual group of people. Students have reported time and time again how Australians will take the time to talk to them no matter how busy they are.
Study in Australia News, Updates & Analysis