High School Study Abroad Melbourne & Victoria
​Anyone interested in high school studies in Melbourne or regional Victoria is in the right place with us. We are the official registration office for high schools in Melbourne. Our student exchange program in Melbourne is supported by the relevant Ministries of Education in Australia, so we can offer international students a large number of state high schools in Melbourne. Our high school study abroad program lets you choose the school you want whether it be in or around Melbourne or regional Victoria. Our services are 100% free!
Imagine studying at a High School in Melbourne or Regional Victoria!
Melbourne is a vibrant and trendy city and the capital city of the state of Victoria. It is Australia's second-largest and one of the most liveable cities in the world. Victoria's seasons are variable: warm to hot in summer, mild in both autumn and spring and cold and rainy in winter. Summer is great for outdoors activities like cycling, sailing and surfing, autumn and spring are better for fishing, rock-climbing or road tours of the rural regions while winter is ideal for snow-boarding and skiing.
Melbourne is often second played to Sydney. As Sydney is Australia's busiest city and Melbourne is Australia's second. Don't let this fool you though Melbourne has more to offer then many of us will ever realize.
The high schools are known for being extremely multi cultural. there is not a high school in Melbourne or regional Victoria where a second language is not a necessity as a subject. Although the city itself is quite large and Victoria as a state quite small you would expect that land size and school campuses to be smaller then a lot of Australia's other schools. In fact Melbourne's High Schools have extremely large campuses, brilliant up to date facilities and extremely well taught teachers.
Melbourne is a city anyone would love to call home with schools available for any family including government schools, private schools, independent schools , and with it's extra ordinary schooling system and it's pride in it's educational sector.
Benefits of a High School in Melbourne Victoria
The advantage in Victoria is that there are many schools that are on the water. So student's can enjoy close proximity to beaches and take part in water activities. 
Similarly, in Victoria, many foreign languages can be taken as a subject in school OR, if it is not offered, as Distance Education.
Victoria is one of the few places where you can study Latin in Australia through Distance Education at the Victorian School of Languages.
In addition, you can take the courses of your choice regardless of age. This means that those who go to 10th grade can ask if they can take a course in 11th grade and vice versa.
Our Free Services for Students & Parents
Our team of high school experts help you find the right school and assist with the application process.
We offer our service to you 100% FREE, since we are funded by the education providers in Australia. 
There are approximately 120 accredited high schools in Victoria.
You can choose a school that offers you:
the subjects you want to study
many extra-curricular activities for you to enjoy
the desired location you want to study in (close to the beach, close to the city…)
What students say about their high school study abroad in Melbourne
Get Expert Advice on the High Schools in Melbourne & Regional Victoria
We help you find the perfect school and assist with the application process.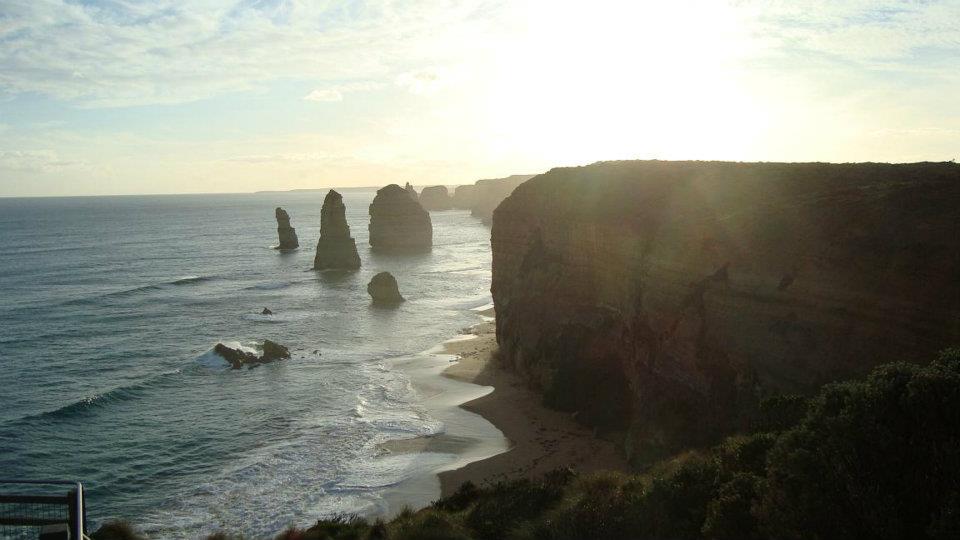 Why Victoria?
Why study at a government high school in Melbourne or Regional Victoria?
High Standard of Education
The high schools in Melbourne is recognized internationally for it's high quality teaching methods, learning spaces, curriculum and qualifications. The education system is internationally recognised as one of the best in the world. It fosters learning through traditional classroom tasks as well the latest technologies, including the internet and multimedia labs.
Student Support
All schools have a coordinator on site and this is not only available at the school, but is also responsible for the placement in the host family and can therefore advise on all questions that arise at short notice.
Multicultural & Student Friendly Environment  
International students get the opportunity to experience the Australian way of life in a supportive homestay environment.
Amazing Environment and Landscape
Melbourne and regional Victoria offers beautiful coastline and beaches, as well as national parks and natural wonders that are there for you to experience. Victoria, especially Melbourne, has a varied natural and cultural landscape: there are wine-growing regions, farmlands, mountain ranges and national parks along with cosmopolitan cities and gorgeous coastal scenery, not to mention 180 different languages spoken as well as the multicultural diversity of food in the restaurants and hotel scenes. Fashion, festivals, sports, arts and entertainment add their own variations to the cultural scene of Melbourne and Victoria.
Melbourne is ranked as the best student destination in the world!
It is also ranked # 2 in the worlds most liveable cities as well as the worlds best sporting city.
 Choose from over 90 different subjects & many different extra curricular activities & academies.
The curriculum for Victorian schools is broad, allowing development of academic, social, cultural and sporting capacities in its students. International students can be guaranteed they will receive the English language tuition necessary for success in their life and study in Victoria through high-quality educational opportunities in a safe and healthy environment.

About the Schools
The High Schools in Melbourne & Regional Victoria
Choice of Schools
Large or small, urban or country, Melbourne or regional towns – Victoria has more than  400 schools to choose from, so you can find exactly what you want.
English Language Course
On arrival, international students may attend an English Language School or Centre (ELS/C) for intensive English lessons. Lessons are generally given on the school campus, with other high school students.
Classes
Our teachers are highly qualified and motivated. Class sizes are small.
Facilities
Students use state of the art technology and have access to the internet.
Care and Support
All schools that are accredited to accept international students must have an Overseas Student Coordinator (OSC). The OSC helps in many ways – by providing an orientation program, by helping to open bank accounts etc., and by ensuring that the many benefits of Victorian life are made available.

Entry Requirements
High Schools Melbourne & Victoria Entry Requirements

There are certain requirements you will need to meet to be able to study at a High School in Melbourne or regional Victoria. 
Age Requirements
The minimum age of enrolment at a Victorian government school for a full fee paying student is 6 years of age as at 30 April of the year of enrolment.
The minimum age of enrolment for students arriving on their parent's student visa i.e. a dependant student is 5 years of age as at 30 April of the year of enrolment.
The maximum age of enrolment at a Victorian government school at commencement of school is as follows:

If undertaking Year 9, the student must be less than 17 years of age
If undertaking Year 10, the student must be less than 18 years of age
If undertaking Year 11, the student must be less than 19 years of age
If undertaking Year 12, the student must be less than 20 years of age.
Academic Requirements
Students may enrol in a Victorian government high school at the level most appropriate to their academic standing in their home country. Applications are assessed on the student's academic records and on the references from their current school principal on their aptitude and attitude towards study.
Secondary students must have a pass average in all core subjects in the past 2 years of schooling, however schools reserve the right to accept or reject any applications.
English Requirements
Overseas students who are offered a place at a Victorian government high school are required to have sufficient English to undertake the course of study they are enrolled in.
At the time of application, students are required to provide evidence of their English language levels. If the medium of instruction in the student's school has not been English, the student will be required to undertake intensive English lessons before they commence school.
Please note an official English test like the IELTS, is usually not required. In most cases a letter of recommendation from your home school is sufficient or if you have studied English, you will need to show your grades. 
If you don't have good English knowledge, expect to undertake a 10, 20 or 30-week intensive English program at a Victorian government English Language School or Centre prior to their commencement at their host school. This may be subject to testing the student's English language levels on arrival. Most English Language Centres or Schools are located at the host school campus or nearby the host school.
For direct entry into a High School Diploma Program, students must demonstrate an English level equivalent of an IELTS 5.0. Overseas students are able to study English as a Second Language (ESL) at their host school instead of studying in mainstream English classes if English has not been their language of instruction. ESL classes for overseas students are small and cannot exceed 15 students.
Accommodation
Accommodation for High School Students
Your child can stay in homestay accommodation with Australians. 
Regulations cover both welfare and accommodation requirements for an international students as a package. If a student is under 15 years of age and requires welfare arrangements to be arranged by the schools department, homestay accommodation will also be arranged. If parents wish to care for their child or nominate a relative as approved by the Australian Imigration Department, the schools department has no responsibility to provide accommodation for the student.
For more information on welfare arrangement speak to our expert education agents. 
Homestay

Homestay is full board accommodation offered by a family, couple or single person for which a set weekly fee is charged, covering food and accommodation but excluding telephone expenses.
Students are provided with:
A single room for the student's use
Three meals a day, seven days a week
Facilities – a bed, wardrobe, towels and linen
Fuel – gas and electricity
Cleaning services of common living areas
Use of living areas within the residence.
All homestay families undergo a police check prior to receiving an international student. Providers of homestay accommodation and students will be monitored by the school throughout the student's enrolment at a Victorian government school.
Cost and Payment
An Accommodation Placement Fee of around A$280 is charged for the placement of a student in homestay accommodation.
Prior to commencement of the accommodation arrangement, the cost and payment terms will be agreed between the student, parents, and the homestay provider. Depending on facilities, services and location it is between A$250 – $320 per week.
The initial payment may include 2 weeks rent in advance plus a bond that is the equivalent of 2 weeks rent. The bond is refundable at the termination of the homestay arrangement after all expenses, repairs or damage (if any) have been paid.
If a student returns home for school holidays a holding deposit of up to 50% of the rent may be required to be paid to the homestay family for the duration of the holidays if the student intends to return to the accommodation.
Subjects
Melbourne & Victoria High School Subjects & Extra Curricular Activities
The schools in Melbourne & Victoria offer a great range of subjects and extra curricular activities for international students.
Contact us to find out more and get a a listing of all available subject choices.
Languages
In Victoria many foreign languages can be taken as a subject in school OR, if it is not offered, as Distance Education.

Distance Education has 3 options:
– Either you do it 1 day a week in the afternoon at another school that offers this OR
– you can do the language on Saturday at another school that offers this OR
– you do it as distance education. Here you get an online tutor and talk to him online every week.
The cost of this is included in the school costs.
School Subjects
High Schools in Melbourne & Victoria offer over 90 different subjects to chose from in the following 9 key areas:
English
Languages
Science
Mathematics
Technology
The Arts
Humanities
Business Studies
Health and Physical Education
Sports
Hockey
Soccer
Basketball
Swimming
Australian Rules Football
Academies
Surfing and surf lifesaving
Open water swimming
Outdoor education
Photography
Dance
Forensic science
The Arts
Drama / theatre
Dance (classic, hip hop, contemporary, world cultures)
Visual arts and design
Clubs
Public speaking / debating
STEM (Science, Technology, Engineering and Maths)
Student leadership
Language and culture
Volunteering
Sport coaching
Fundraising for charities
Environment and conservation
Arts and media
Social justice and global issues.
Term Dates
Melbourne / Victoria High School Term Dates

School Term Dates 2020
Term 1 28 January – 27 March
Term 2 14 April – 26 June
Term 3 13 July – 18 September
Term 4 5 October –
Year 9: 18 December; or Year 10: 27 November; or Year 11: 20 November
Schools List
Let our High School Study Abroad Experts Help!
We help you find and apply to study at a high school in Melbourne, Victoria
See below the fees for a high school study abroad in Melbourne or regional Victoria. These fees are for 2019 and directly from the Victoria schools department. Our services are FREE of charge.
Junior High School
Year 7 - 10
$
8407
per Term (3 months)
Senior High School
Year 11-12
$
8867
per Term (3 months)
Life in Victoria as a High School Student
Studying in a different country can be overwhelming and frightening for many. That's why it's important to make the right choices when choosing where you want to study. 
Melbourne offers:
stability and peace
clean living
affordability
a comfortable climate
a world class education system
lots of recreational opportunities
warm, welcoming and friendly people
high quality public services, housing and transport.
Amazing food
Fun by the water
If you decide to study at a regional school, you'll live in Victoria's most beautiful locations and communities, including:
Gippsland
Mildura
Mornington Peninsula
the Grampians (Stawell)
the Yarra Valley
the Dandenong Ranges
the Great Ocean Road (Warrnambool, Geelong).
Life at a High School in Victoria will provide you with an opportunity to make new friends, learn new skills and experience the high quality education system . No matter which country you come from, the schools in Victoria respect different cultures and have support services in place to make you feel right at home. 
Further more you get to:
Experience Australian Culture
Share you traditions with your classmates 
Interact with friendly teachers
Learn in modern facilities designed to meet the needs of the future
Melbourne Food
Also know as the food capital of Australia, Melbourne offers many different cuisines. Get Chinese from Chinatown, Vietnamese from Richmond and  Italian food from Carlton. Your sure to find many others all across Melbourne. 
Australian Animals
Your sure to see the iconic Australian animals in Victoria, including the koala and kangaroo. You can also see penguins and whales in surrounding areas or visit the zoos. 
Beaches and Outdoor Activities 
You'll find many stunning coastlines and beaches around Melbourne and regional Victoria, giving you the opportunity to surf, swim, fish or sail. Not too far from Melbourne, you'll find mountain ranges, national parks, walking tracks, mountain bike tracks and many other areas that will keep you busy.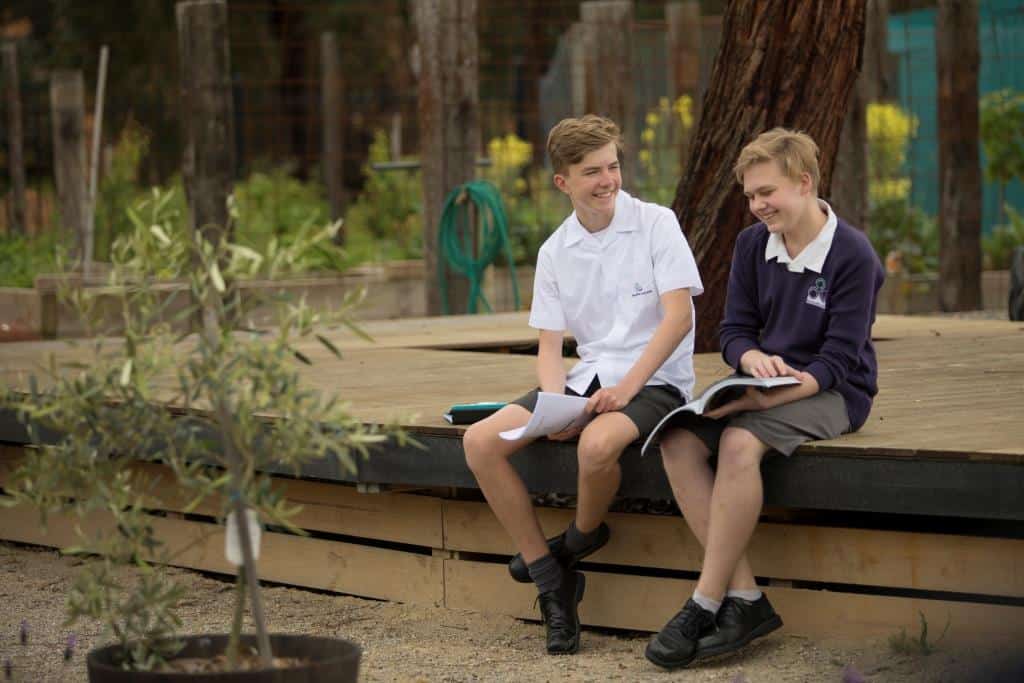 Apply to study at a High School in Melbourne or Regional Victoria
We help you find the perfect school in Victoria and help you apply. We also guide you through all other necessary steps such as applying for your student visa.