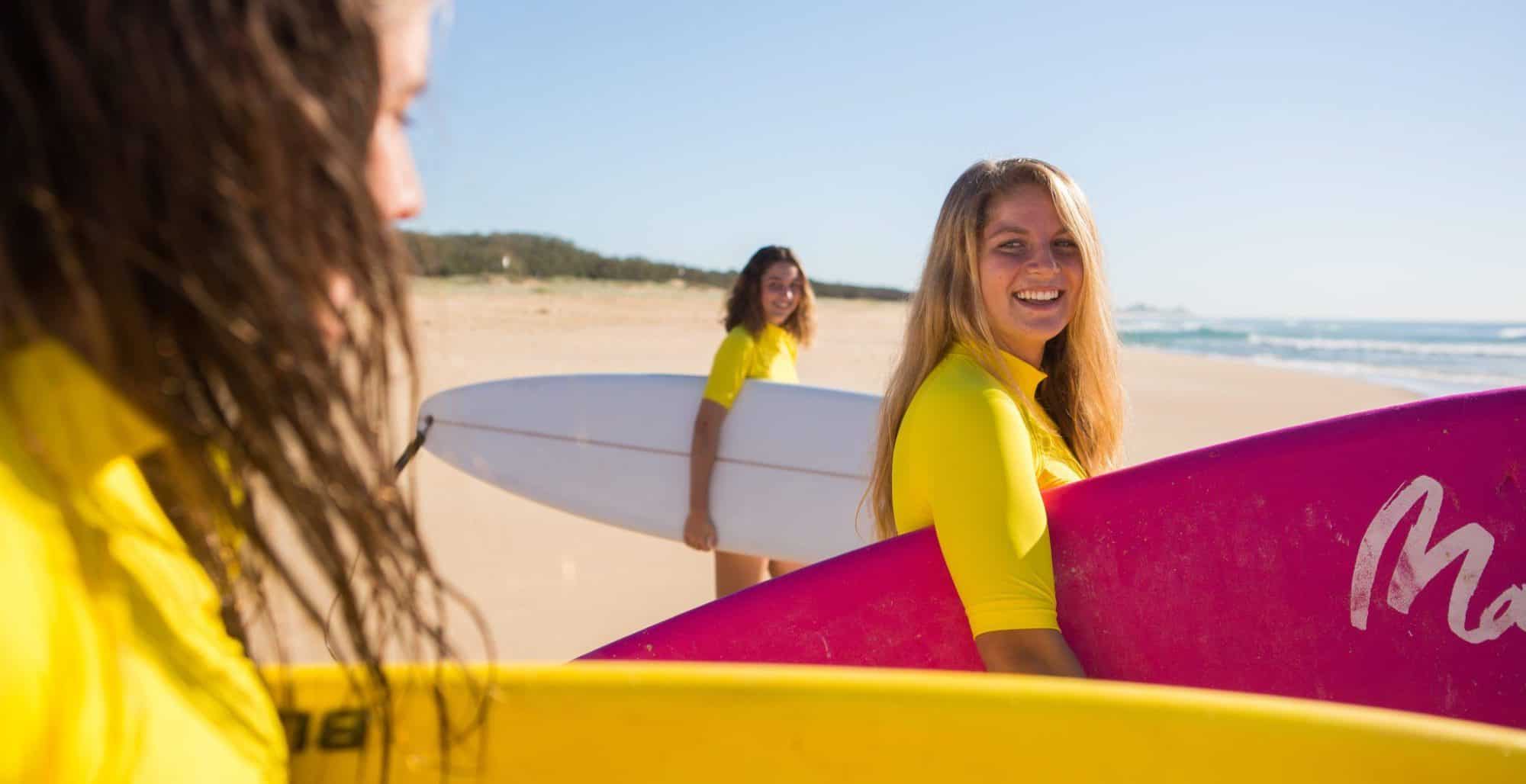 High Schools in Queensland: Study Abroad at a Queensland High School
Are you interested to study at a high school in Queensland Australia? Then you have come to the right place. AA Education Network is a registered education agency for international students and officially represent the high schools in Queensland. The high school programs we provide in Queensland are supported by the relevant Ministries of Education, so we can offer international students a large number of state high schools in Queensland. Our services for students and parents are FREE!
About Queensland
Queensland is characterised by modern, cosmopolitan cities, beautiful coastal and rural environments, its magnificent reefs and its national parks, rainforests and beaches. The state is youthful and its climate encourages an outdoor lifestyle, with diversity in sports, music and the arts. Queensland's schools are located in the midst of all of this diversity and excitement.
High schools in Queensland are staffed by university-trained professionals who deliver a world-class curriculum through a flexible education system that includes: online learning, computer labs linked to universities, video conferencing and recording studios, photo labs and multimedia facilities. Students progress through this system by way of assignments, oral presentations, practical exercises and examinations throughout the year.
Specialisation is offered in: aviation, music and performance arts, business, engineering, hospitality and tourism and international sports such as soccer, golf, tennis and surfing and more.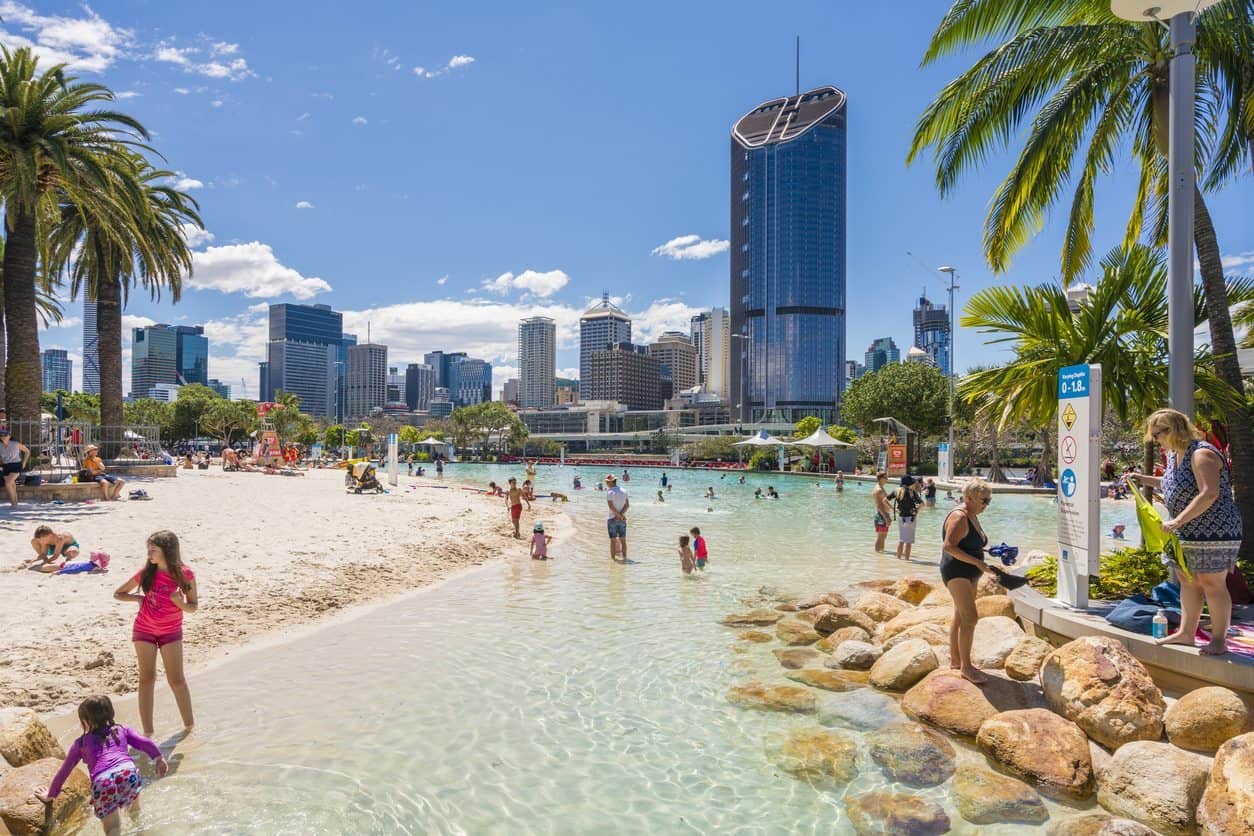 Our high schools in Queensland
You can choose from two types of high schools in Queensland: Government high schools, offered by Education Queensland International (EQI) or selected private schools in Queensland, including: St Hilda's School, All Saints Anglican College and John Paul College.
Most students choose to study at a government high school with EQI.
What are the advantages of high school in Queensland with EQI?
Lower tuition fees compared to private high schools
variety of high school programs and a diverse range of subjects to choose from
The opportunity to develop English language fluency at high school
a vibrant and multicultural atmosphere
flexible learning opportunities
High quality teaching standards
Familiarity with Australian methods of teaching, learning and assessment
The support of established friendships in the local community
Accommodation arrangements
Students in Queensland high schools receive counselling and advice on career pathways, study options and senior subject choices to help them take the next step towards their career goal.
Studying in a Queensland Government high school may offer students the advantage of fast-tracked, experiential and even direct-entry pathways to Australian universities, TAFE and vocational education institutions.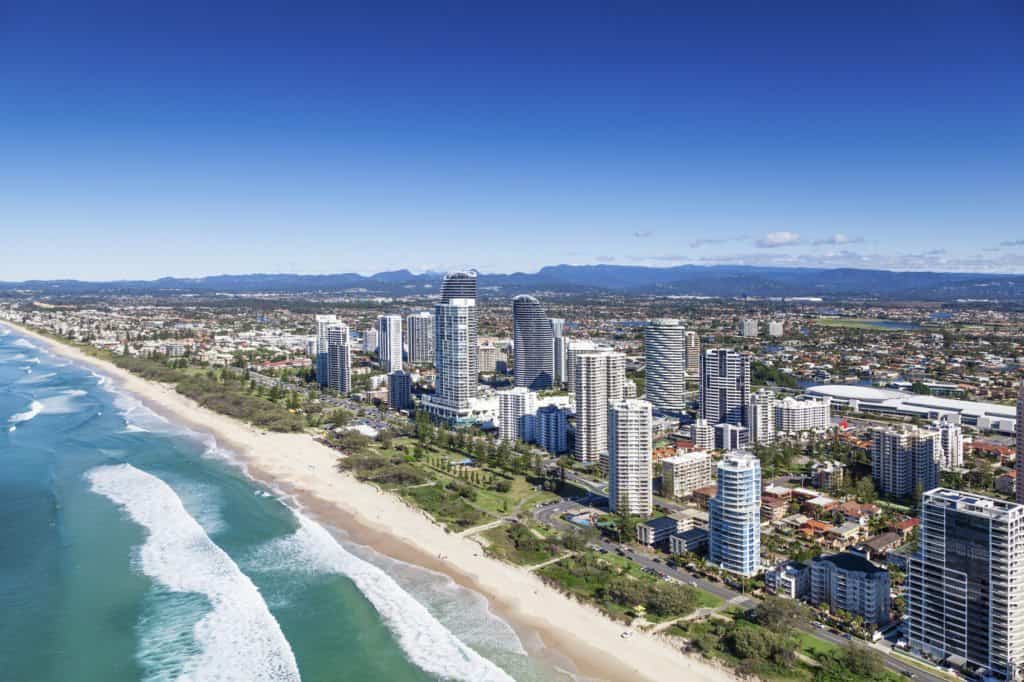 EQI Queensland High School Programs

High School Preparation Program
Regional Study Abroad Program
Study Abroad + Regional Study Abroad
International Baccalaureate
Accommodation Options for Students
When enrolling in an EQI high school program you can choose to live with an EQI approved homestay provider, a parent or legal guardian or a relative approved by the Department of Home Affairs.
List of the Government High Schools in Queensland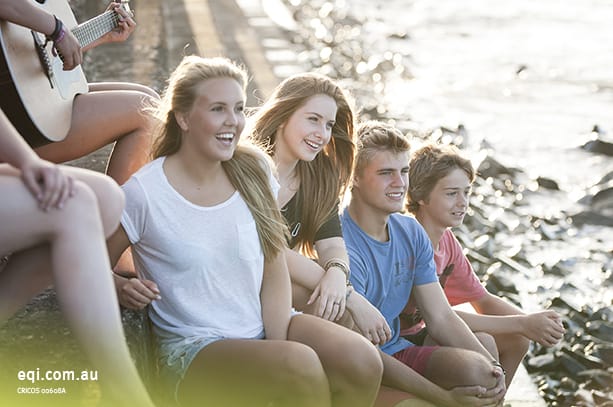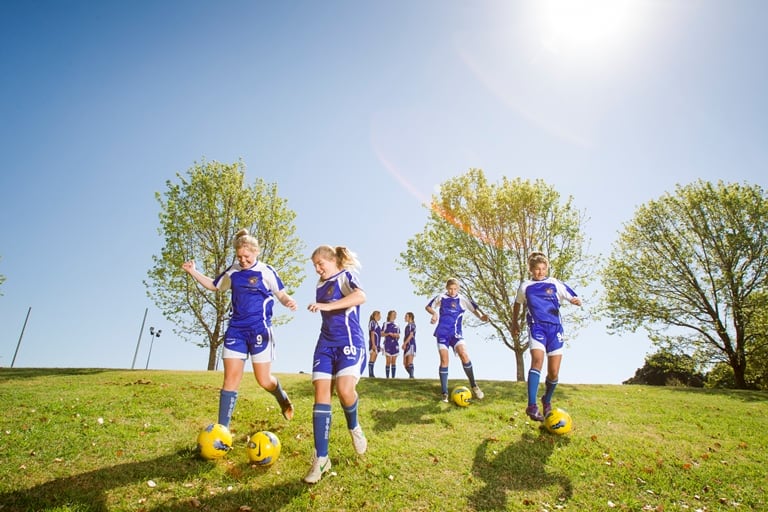 Our high school program includes schools in and around Brisbane, Sunshine Coast, Gold Coast, Regional Queensland, Cairns and Townsville.
Sunshine Coast
The so-called "Sunshine State" has great weather with an average of 300 days of sunshine; The tropical to subtropical climate ensures warm summers over 30 ° C and mild winters with temperatures over 20 ° C.
Brisbane
Brisbane is the federal capital of Queensland and is one of the liveliest cities in Australia. The botanical gardens and South Bank, a beautiful man-made lagoon on the Brisbane River, invite you to relax. A great café and restaurant culture as well as many shops on Queen Street make Brisbane a liveable and lovable city.
About 90km north of Brisbane is the Sunshine Coast. It's less touristy here; you also have the opportunity to enjoy the beach to yourself. Other unique attractions include the surrounding rainforest and mountains, which are ideal for hiking.
Gold Coast
The Gold Coast is just under an hour's drive south of Brisbane. The tropical climate, the wonderful beaches and the incomparable nature have made the region world famous and is a year-round destination for tourists and surfers.
Cairns
Cairns in the north of Queensland not only has a beautiful city center but also countless attractions. Most snorkeling and diving tours to the most impressive coral reef on earth, the Great Barrier Reef, start from here. Day trips to Cape Tribulation reveal the natural beauty of the rainforest and the northern coast.
The staff and the responsible guidance counselor in Brisbane, Sunshine Coast, Gold Coast or Cairns are responsible for choosing a host family and look after the international students in all matters. They answer all questions that arise and give comprehensive advice if questions and problems arise.
Townsville
Australia's largest tropical city, famous for its diverse natural resources and beautiful rainforests, reefs, beaches and islands.
Regional Queensland
EQI's regional schools are located across Queensland, starting from our 'Garden City' Toowoomba in the South West, to the tropical farming town of Atherton in the State's North.
For school fees and term dates, please visit our "School Fees and Term Dates" page. Our education advisors are more than happy to assist with any questions you may have.
The school year at Queensland state high school is divided into four terms — from late January until December. There is a short holiday between each term and a long summer holiday in December and January.
During the holidays you can explore Australia with one of the EQI Holiday Adventure Programs. Choose from safari tours that cover most of Australia, including Cairns, Sydney, The Outback, Fraser Island, Northern Territory and the east coast. You can snorkel on the Great Barrier Reef, see the Blue Mountains, explore Coober Pedy or see Uluru — plus much more. Tour durations vary from about three to 15 days.
Find out more here eqi.com.au/holiday-adventures