St Hilda's School on the Gold Coast
St Hilda's School is a private girls school located on the Gold Coast in Queensland, Australia
Overview
St Hilda's School is located on a 14 hectare campus and aspires to develop confident, creative and articulate young women who are connected globally and strive to make a difference in their own community. The school offers a rigorous learning environment, which is active, creative and innovative, targeted at developing the whole person.
Motto
Non Nobis Solum – Not for Ourselves Alone.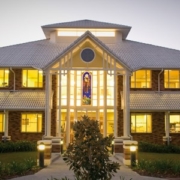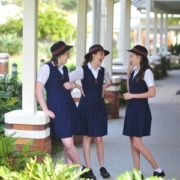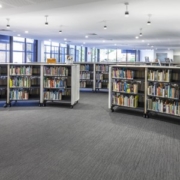 Facilities
St Hilda's School has extensive facilities located on campus:
Completely wireless with data projectors in every classroom.
Designated areas for Design and Technology learning
Hospitality studies utilizes a large kitchen area
A Multi-Media Laboratory for course learning
Online catalogs, audio-visual resources, video and sound editing equipment are available through the Library
6 Science laboratories
2 performance stages
Hubs for Visual Art and Digital Technology
Chapel
Trained staff teach English as an Additional Language/Dialect
Carefully designed Music rooms including 2 large practice rooms and a large number of individual tuition areas
Superb sporting facilities including a heated 50-metre pool and a large gymnasium complete with specialised gymnastic equipment to, tennis and basketball courts and a large grass oval for hockey, touch football, athletics and softball.
Accommodation
St Hilda's offer both boarding and home stay accommodation options. As a renowned girls boarding school, St Hilda's boarding facilities are often booked out. In this case students can stay with an approved home stay family that provide a safe, clean and comfortable environment.
Apply to Study at St Hilda's School
Contact us to find out more about St Hilda's school and our free enrolment services.