Keebra Park State High School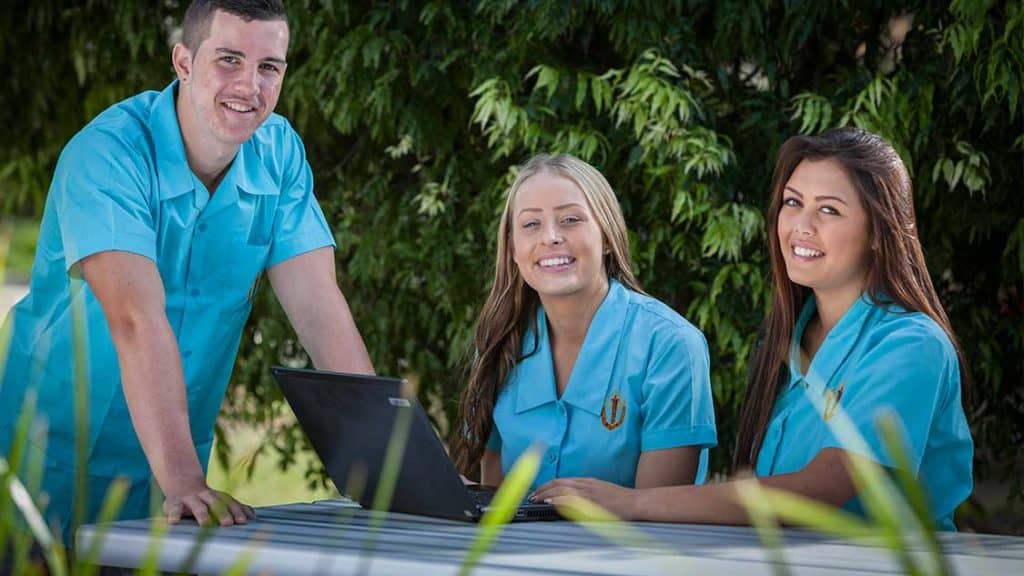 Keebra Park State High School overview
Keebra Park State High School places significant emphasis on academic achievement and achievement of personal best.
The curriculum offers a wide range of subject selections and is organised around pathways to university and further study, Keebra Park SHS is an award winning school in the sciences. School-based traineeships and apprenticeships are also available.
3 reasons to choose Keebra Park State High School
Individualised innovative curriculum driven by student need, ability and progress.
Proven excellence in the Sciences, Sport and Hospitality.
Safe, caring and disciplined learning environment.
About Us
Keebra Park State High School first opened its' doors in 1973 and now it is a co-educational institution catering to students from Year 8 to Year 12. Learning at Keebra High incorporates technology.
At the junior level, learning is focused on the key learning areas while at the senior level, there are opportunities for specialisation.
Keebra High offers international students :
A strong academic orientation
Strong student support services
Access to sporting and cultural programs
Access to computers and technology
Curriculum
Teaching at Keebra High is divided into junior and senior schooling. There is also the vocational stream for those not academically inclined.
International Students
Keebra High warmly welcomes students from all over the world and offers them many interesting academic, sporting, cultural and vocational opportunities. International students also benefit from an orientation program.
SPECIAL PROGRAMS
Plus Pathways in maths, science and technology
Technology across all subject areas
Hospitality and Tourism Certificates
 
English as a Second Language (ESL)
EXTRA-CURRICULAR ACTIVITIES
School band ensembles and vocal groups
Art, dance, drama and music
languages
SCHOOL FACILITIES
Three networked computer laboratories (six pods)
Sporting fields
Fully equipped Gymnasium
Tennis Courts
Indoor/outdoor Basketball and Netball courts
Performing Arts/Dance Studio
Commercial Kitchen
tertiary pathways
Bond University
University of Queensland
Queensland University of Technology
Southern Cross University
AWARDS
2nd and 3rd BHP National Science Competition
2nd Australian Museum Eureka Prizes
3 CSIRO Gold Crest Awards
1st Qld Science Competition and Young Scientist of the Year
1st Gold Coast Schools Science Competition
3rd Qld Literacy awards, Yr 11 & 12 Non Fiction
High Distinction Australian Schools Computer Skills
High Distinction Rio Tinto Big Science Competition
High Distinctions National Chemistry Quiz
other highlights
Opportunity for students to excel in competitions at local, state and national levels in all academic areas. All competitions funded by the school to ensure that every student has an equal opportunity to achieve.