Alexandra Hills State High School
Alexandra Hills State High School overview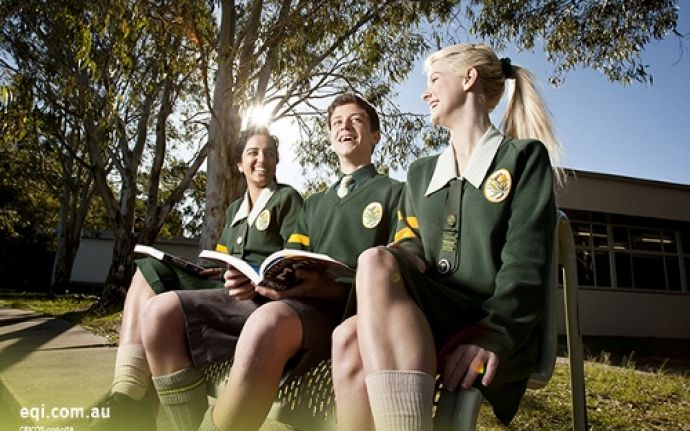 Alexandra Hills SHS is set amidst native vegetation with our own resident koalas. Our school provides a quality
education where students are both challenged and supported in a well ordered, caring environment.
Experienced, highly qualified teachers work individually with students of all ability levels, whilst being well supported with good facilities and equipment.
As a member of the Queensland Minerals and Energy Academy (QMEA), students are advantaged by industry experience, scholarships and direct entry pathways into Engineering at Griffith University and Queensland University of Technology (QUT).
Well established, welcoming school in a natural bushland setting
High level of student support provided by professional team
Richness of school life supported by extensive curricular and extra-curricular activities
SPECIAL PROGRAMS
Annual study tours to Germany & Italy
External learning programs for Chinese, French,
Indonesian, Japanese, Polish, Russian and Spanish
Performing and visual arts
Mentoring program for high achieving students with business professionals
Partnership with schools in Genoa (Italy) and Hamburg (Germany)
EXTRA-CURRICULAR ACTIVITIES
Rocket club (science)
Dance troupes
International club
Music ensembles
Debating and public speaking
Year 11 leadership camp
Range of academic competitions
 
SCHOOL FACILITIES
Automotive workshop
Large dance studios
Film and television editing suite
Stage sound and lighting
Extensive computer facilities
Sports courts, three ovals opposite the school, gym, pool, tennis
Coffee Club with commercial espresso machine
Multimedia Laboratory
Extended Experimental Science Laboratory tertiary pathways
Exclusive access to Qld Minerals & Energy Academy Scholarships
Direct entry to Metropolitan South TAFE Diploma Courses
Griffith University scholarship program
AWARDS
High Distinctions & Distinctions International
Competition and Assessment for Schools (ICAS) in Science, Australian National Chemistry Quiz, Rio Tinto Big Science Competitions
Winners in a range of Eisteddfods
other highlights
University subjects at Griffith and QUT
Member of the QMEA
Ready access to Stradbroke Island