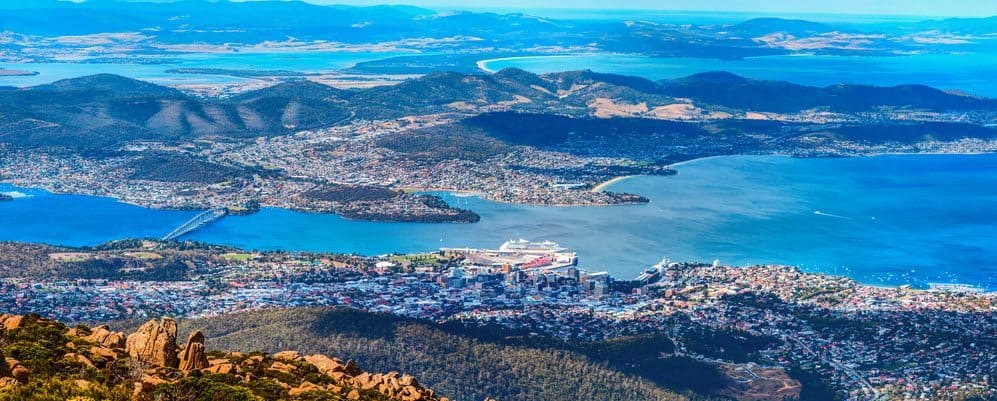 High School Tasmania | High Schools in Tasmania
Study at a High School in Tasmania with Go to Australia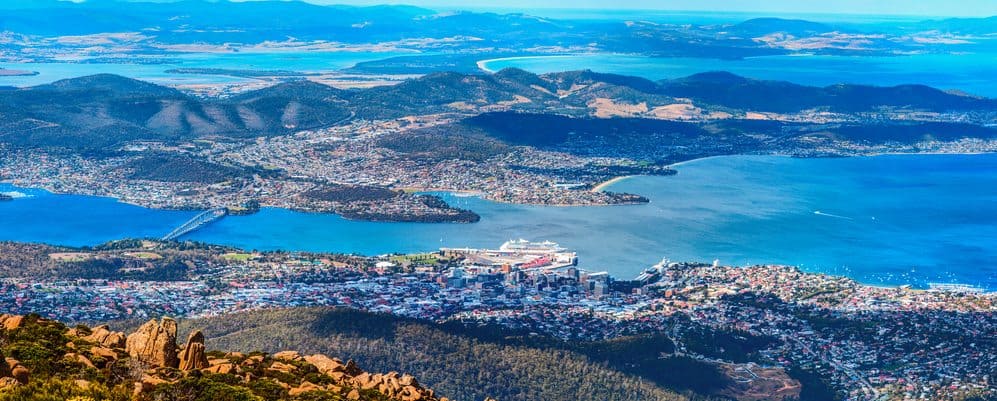 High School Tasmania
Studying in Tasmania is entirely different experience then any other state in Australia. You get to experience living in Australia's island state, a very friendly and environmental state.
Beautiful mountains and lakes surround the island, and most the states population lives in the capital, Hobart. Tasmania prides itself on its excellent education; it has a reputation for its high standards of teaching and friendly, safe environment for students.
The costs of living are considerably low, there is an excellent level of student support, and the facilities are of very high standards. Studying in Tasmania therefore will be a quality experience with exciting opportunities to explore the beautiful land.
With only a short flight to Melbourne on Australia's mainland, students can explore the best of both worlds.
Want to study at a High School in Tasmania?
High Schools: Year 7-10
Tasmanian High Schools offer students innovative study programs that are designed to prepare them as future leaders. This is achievable through critical thought, reason and analysis as  is encouraged in all Tasmanian High Schools.
High Schools in Tasmania also encourage flexibility in order to prepare for an uncertain future, a world which is constantly changing. The curriculum allows you to to become:
master communicators
critical thinkers
keen and enthusiastic learners
diligent and loyal workers
wise and intelligent
understanding and compassionate
conscientous and hard working
tomorrow's future leaders and citizens
Year 7
Year 7 students are taught to make choices that are informed through general studies early on for Years 8,9, and 10.
Years 8-10
Years 8,9 and 10 students can specialise in their choice of subjects to meet their personal ambitions, interests and abilities. All students are required to study the compulsory subjects, including English, Mathematics, Science and Social Science.
International Students
A limited number of international study programs are available for overseas students wishing to enrol in Years 7 to 10. English As a Second Language (ESL) studies are offered to international students wishing direct admission into the schools.
Many Tasmanian High Schools offer excellent opportunities to engage in extracurricular activities while they are studying. These could take the form of sporting activities, music, dancing or school excursions.
Senior Secondary College: Years 11-12
Years 11 and 12 are the final years of secondary school in Australia. These are available as one year or short term programs for international students.
Overseas students before leaving home should:
Complete and submit their student profile by fax or mail to the International Services Office
Use the login included with the Confirmation of Enrolment to access the Broadlearn Welcome to Tasmania program
Book a flight to Australia and connecting flights to nearest Tasmanian city to place of study
Inform the university of the role of their agent in communications with your family

Two weeks before leaving?
A home stay together with profile will be selected and then sent to you
Email or fax flight details to International Services Office for airport reception arrangements to be made
Check the Enrolment Advice Form for any errors
Consider introducing yourself to your Tasmanian school
Arrange any money transfers with your parents
A few days before leaving
Confirm flight and arrival details with the International Services Office if there are any changes
Pack your clothes keeping in mind the Tasmanian climate
Fee paying students

Programs available for fee paying international students include:
Primary school - Prep - Grade 6
Secondary schooling - Years 7-9
Senior Secondary schooling - Years 11-12
Bridging program - a 10 week course commencing prior to entry into Year 11
Study Abroad - 12 weeks to a year
Independent schools which ALL go from Kindergarten right through to Year 12.
Visitor visa holders
Study Abroad - 2 to 12 weeks (Years 7-12)

The philosophy of education in Tasmanian schools includes:
Integrated learning
Full access to programs and services
An orientation program
An English language program
Student support services
Regular reports on student progress
Contacting your school prior to arrival
Students and their parents are encouraged to make contact with their Tasmanian school once a Confirmation of Enrolment has been issued.
Student entitlements and responsibilities

International students are entitled to:
Access based on need
A key point of contact in the school
A Student Contact Officer to coordinate all services
Full information about programs and services available
home stay and placement service support
Study counselling
English language support
An induction program
Enrolment in a local school for primary students
Student entitlements and responsibilities
An overseas student is responsible for:
Maintaining a good attendance record at school
Maintaining satisfactory progress in his/her studies
Ensuring that International Student Services is informed of his/her residential address
Abiding by the conditions of his/her student visa
Remaining with the Department of Education enrolment for at least 12 months
Ensuring that all fees are paid by the due date
Remaining in accommodation arranged by the Home stay coordinator
Respecting the rules and conventions of their home stay host
Not driving a vehicle without a proper licence
Maintaining OSHC for the duration of their studies
Senior Secondary Colleges in Tasmania
Senior Secondary College in Tasmania comprises years 11 and 12 of school, during which students are studying for University entry.
Tertiary Entrance Score (TE)

Students who apply for entrance to university degree and diploma courses must compete for places. Selection for most courses is based on the Tertiary Entrance score (TE). Students receive a score for each pre-tertiary subject they complete.


International Students

International students who are intending to continue to university must satisfy the following requirements:
You must obtain a Satisfactory Achievement (SA) or higher result in five pre-tertiary (level 5) subjects.
At least three of the pre-tertiary (level 5) subjects must be taken in Year 12.
All Colleges have International Student Advisers who will help you select the subjects that you need for admission to university or other training options.


Curriculum

Students in Years 11 and 12 have a wide range of subjects to choose from, and this allows those who have not made a decision about their career to keep all options open. Students generally select 5 subjects each year, although additional subjects may be studied.

Pre-tertiary (Level  5) subjects approved for university entry:
THE ARTS

Audio Design
Computer Drawing & Animation
Dance
Drama
Music
Performance

BEHAVIOURAL STUDIES

Health Studies
Psychology
Sociology

BUSINESS

Accounting
Economics
Legal Studies

ENGLISH

English as a Second Language
English Communications
English Studies
English Writing

HOSPITALITY AND FOOD
INFORMATION TECHNOLOGY

Computer Science
Information Systems

LANGUAGES

Auslan
Chinese
French
German
Indonesian
Italian
Japanese
Spanish
Vietnamese

MATERIALS DESIGN AND TECHNOLOGY

Computer Graphics and Design
Design Graphics
Electronics Advanced
Housing and Design

MATHEMATICS

Mathematics Applied
Mathematics Methods
Mathematics Specialised

PHYSICAL AND OUTDOOR EDUCATION
SCIENCE

Biology
Chemistry
Environmental Science
Physical Sciences
Physics
Science of Natural Resources

SOCIETY AND ENVIRONMENT

Ancient Civilisations
Australia in Asia & the Pacific
Australian History
Geography
Studies in Religion
Twentieth Century History
List of the High Schools in Tasmania