[av_slideshow_full size='entry_without_sidebar' min_height='380px' stretch='' control_layout='av-control-default' src='' attachment='' attachment_size='' position='top left' repeat='no-repeat' attach='scroll' conditional_play='' animation='slide' transition_speed='' autoplay='false' interval='5' lazy_loading='disabled' id='' custom_class='' av_uid='av-kfdjakqs']
[av_slide_full slide_type='image' id='33338' video='https://' mobile_image='' fallback_link='https://' title='High School Abroad in Tasmania' video_format='' video_ratio='16:9' caption_pos='caption_center caption_center_framed caption_framed' custom_title_size='' av-medium-font-size-title='' av-small-font-size-title='' av-mini-font-size-title='' custom_content_size='' av-medium-font-size='' av-small-font-size='' av-mini-font-size='' font_color='custom' custom_title='#ffffff' custom_content='' heading_tag='h1' heading_class='' link_apply='' link='lightbox' link_target='' button_label='Click me' button_color='light' link1='manually,http://' link_target1='' button_label2='Click me' button_color2='light' link2='manually,http://' link_target2='' overlay_enable='aviaTBaviaTBoverlay_enable' overlay_opacity='0.2' overlay_color='#000000' overlay_pattern='' overlay_custom_pattern=''][/av_slide_full]
[/av_slideshow_full]
We are the official registration office for high schools in Tasmania.  Our student exchange program in Tasmania is supported by the relevant Ministries of Education in Australia, so we can offer international students a large number of state high schools in Tasmania. All high schools participating in our program are located in or around the cities of Tasmania. ​So if you're interested in high school studies in Tasmania, you have come to the right place.
Our services are 100% free!
Why study at a High School in Tasmania?
Studying at a High School in Tasmania is entirely different experience then any other state in Australia. You get to experience living in Australia's island state, a very friendly and environmental state.
Beautiful mountains and lakes surround the island, and most the states population lives in the capital, Hobart. Tasmania prides itself on its excellent education; it has a reputation for its high standards of teaching and friendly, safe environment for students.
The costs of living are considerably low, there is an excellent level of student support, and the facilities are of very high standards. Studying in Tasmania therefore will be a quality experience with exciting opportunities to explore the beautiful land.
With only a short flight to Melbourne on Australia's mainland, students can explore the best of both worlds.
Show more
The philosophy of education in Tasmanian schools includes:
Integrated learning
Full access to programs and services
An orientation program
An English language program
Student support services
Regular reports on student progress
Contacting your school prior to arrival
Students and their parents are encouraged to make contact with their Tasmanian school once a Confirmation of Enrolment has been issued.
International students are entitled to:
Access based on need
A key point of contact in the school
A Student Contact Officer to coordinate all services
Full information about programs and services available
home stay and placement service support
Study counselling
English language support
An induction program
Enrolment in a local school for primary students
Tasmania
Tasmania is Australia's only island state and is separated from the Australian mainland by Bass Strait. Located between the southern latitudes of 40 and 44, Tasmania is like no other Australian state.
With abundant year round rainfall – some parts receive in excess of 3,500mm a year – Tasmania is clean and green and one of Australia's most scenic destinations.
Tasmania is a land of rolling green hills, towering and rugged peaks, national parks and world heritage areas.
One of the first parts of Australia to be settled by Europeans, Tasmania has a wild and interesting past. It has a fascinating history of convict settlement and today the old penal colony of Port Arthur on the Tasman Peninsula remains one of the island's most popular tourist destinations.
The original inhabitants were members of the semi-nomadic Mouheneener tribe and first European settlement began in 1803 as a penal colony at Risdon Cove. Located south east of Australia and being separated from Australia by the Bass Strait with its beautiful beaches many flora species, waterfalls, lakes, fast flowing rivers, rugged mountain landscapes with magnificent wilderness, national parks that provide divers vegetation from grassland to eucalyptus forest with population of 0.5 Million and being 26th largest island in the world being the Natural State with unspoiled natural environment with National Parks and World Heritage Sites.

Our High School Programs in Tasmania
Tasmania High School Study Abroad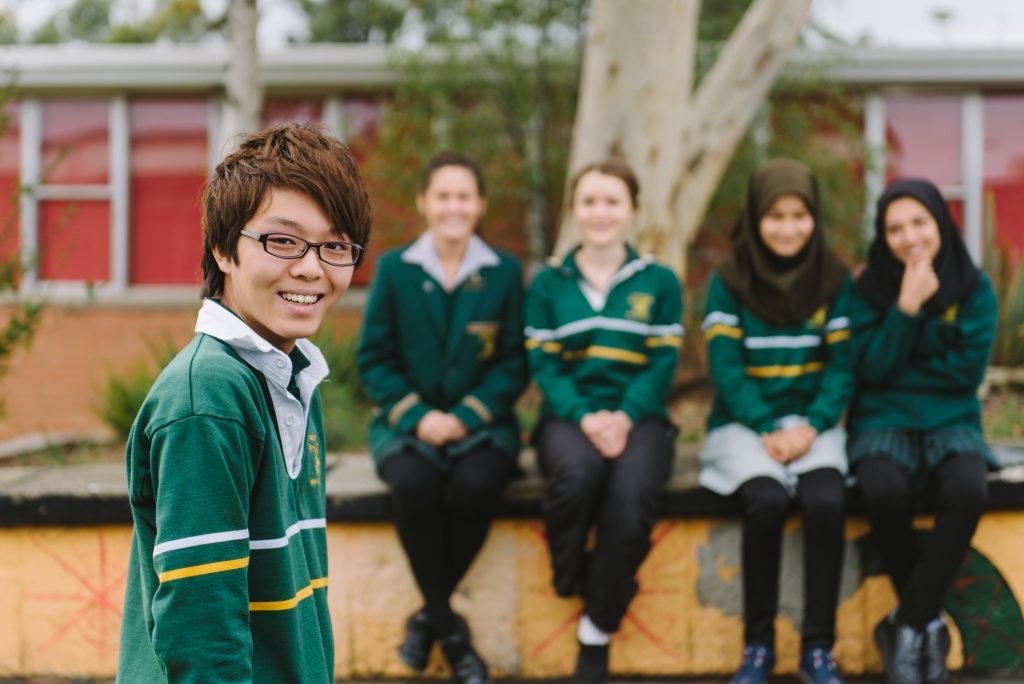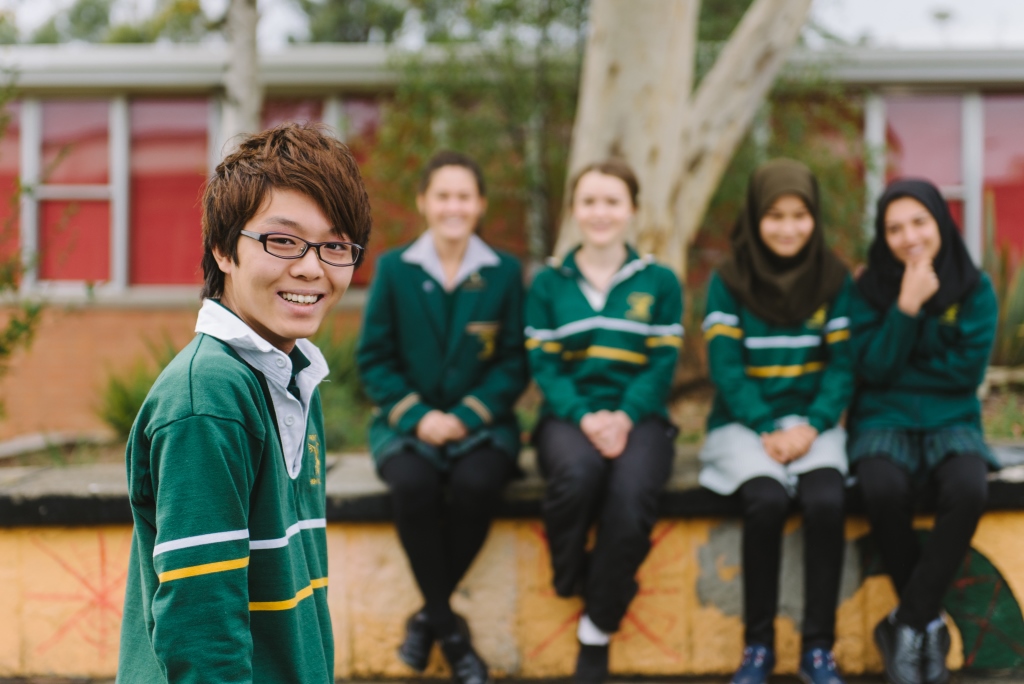 The Study Abroad is a highly flexible program for students wanting to complete a short-term study period in a Tasmanian Government High School. Duration can be tailored to your needs.
Tasmanian Certificate of Education (TCE)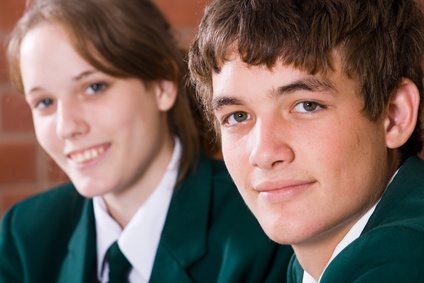 This program is perfect if you plan to continue studies in Australia at university level. The program usually goes over 2 years, starting with year 11 until the end of year 12.
Tasmania Short High School Program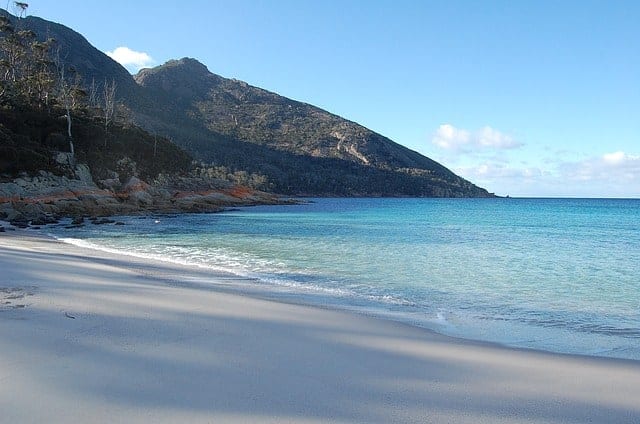 Tasmania offers you the chance to study at a high school for less than 3 months and as little as 4 weeks. You don't need a student visa for this program, a tourist visa is sufficient!
List of our high schools in Tasmania sorted by region
Our Free Services for International High School Students & Parents
All our services are FREE!
Detailed advice about the Australian school system
Recommendation and suggestion of high schools depending on your subject and sport preferences
Liaison with high schools in Australia to discuss possible placements, subjects and questions regarding your application and stay
Provision of all necessary application forms and support to apply for a high school placement
Check of all documents and submission of your correct application
Organisation of accommodation with an Australian family who will act as your guardian
Comprehensive Student visa application support including provision of all necessary documents
Information helping you to organise convenient flights to and from Australia (if required)
Information and support to help you get set-up in Australia (Health Insurance etc.)
On-Arrival Service (airport pickup an transport to your accommodation)
Emergency Phone Number in Australia
Pastoral Care through International Department of school and local contact person
Continuous contact to parents through our team while the student is studying in Australia
Certificate about your high school year
Dedicated personal contact during your stay in Australia