Master Australia - Master in Australia with Go To Australia
Master Degrees in Australia
Masters degree: provides high-order overview of a relevant field. They involve two years of study after a Bachelor degree or one year after an honours degree.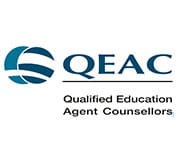 Masters Degree in Australia
A Masters Degree is a professional over view in your chosen field, usually completed after studying a Bachelor Degree or a Bachelor Degree (honours) in an Undergraduate course at an Australian University.
Masters Degrees are designed for those studying or working in a professional field, they can be completed in various formats including mostly class work study, research based, and a work based project.
To complete your Masters Degree it will require two years of study if you have completed your Bachelor Degree and only one year of study if you have successfully completed your Bachelor Degree (honours). It will require full time study at your chosen University.
The Masters degree may be offered in three ways
Coursework: comprised of coursework, project work and research. Entry requires the prior completion of a Bachelor degree, an honours degree or a Graduate Diploma.
Research: at least two-thirds research with a substantial, externally assessed, thesis. Entry requires an Honours degree or Masters preliminary year, a research-based Graduate Diploma or equivalent research experience.
Professional: may involve a work-based project. Entry requires a relevant qualification and professional experience.
Get started with your Master Degree in Australia and contact our team!