Business English Course Australia | Study Business English in Australia
A Business English course in Australia is perfect if you wish to improve your communication skills within the global business world. Fluent English skills generally give prospective employees significantly better opportunities to start their careers.

Looking to prepare your current English language skills to enter the workforce in Australia, a Business English course is the one for you.
The Business English course is designed to teach you how to do resumes, how to handle a job interview, how to communicate in an Australian business environment. It also teaches you how to write business reports, give presentations as well as helping to improve business vocabulary.

Areas may include: listening and note-taking, library and Internet research, academic reading and writing, Writing professional business letters or emails, Writing a resume, Business Vocabulary and Business Presentation.
Who needs a Business English course?
International communication is more important today than ever. Expressing yourself verbally and in writing in English is no longer sufficient.
The Business English course is for students who wish to gain an internationally recognised Business English qualification. It is also for those who wish to study business or related subjects at diploma or university level.
These English courses are great if your looking to enter the workforce in an English speaking country or improve your business English skills. As with each different country, Australia's working environment may be very different from that of your home country.
This course is also helpful if you are thinking of studying a tertiary level business course. All skills learnt in a course such as this are highly regarded in Australians and internationally.
The business language courses and study modules therefore not only convey vocabulary and grammar, but also intercultural competence.
Business English courses are designed according to international standards and have a modular structure. This opens up a wide range of opportunities for you to (cross-step) entry and for an optimal conclusion.
The business English courses we can offer you are targeted programs and flexible training options for all proficiency levels. They are based on individual needs and goals as well as the personal schedule and budget.
There are tailor-made offers especially for corporate as well as private customers, which prepare for the job requirements in a very practical way. In addition, there are intercultural training and the preparation and implementation of international exams such as the renowned Cambridge certificates or the IELTS tests.


What will I learn with a Business English course?
In the Business English course, you will learn in particular the type of language qualification are needed for key business situations. This includes, for example, phone calls, meetings, making arrangements and business negotiations.
The content of the Business English course includes, for example, the general ability to work in a team in an English context, reporting and documenting results, safety and health protection, everyday life in the office, general communication, marketing, corporate hospitality, business travel, business topics such as buying and sales, corporate structures and systems, products and services, international business, presentations, travel and conference meetings, customer service, jobs and careers.
How is the Business English course taught?
In addition to the conventional work with textbooks, the Business English course also uses multimedia teaching methods and materials that suit the business context of international business. The media can be, for example, English (specialist) magazines, television, video, radio, CD and DVD and of course the Internet. Indispensable forms of communication in the modern business world, such as writing English emails, are also practiced in a targeted manner. In order to gain an understanding of the differences in body language in different cultural environments, working with video recordings can also be part of the course.

Do I have to take an exam?
Most courses of this type end with the issue of a certificate of participation. At some schools, however, you also have to write a final exam, which may cost additional fees.
The following tests are possible within this framework:
- LCCI (London Chamber of Commerce & Industry) "English for Business Exam"
- Cambridge Business English Certificate - Vantage
- Cambridge Business English Certificate - Higher
How long is the course?
As a rule, the Business English course is offered as a full-time course with a weekly duration of between 20 and 25 hours. They are usually offered between 2 and 20 weeks, but this information varies between the different educational institutions. You can choose how long you want to take such a course. By the way, most students opt for courses with a time frame of between 5 and 10 weeks.
What qualifications do I have to have?
The required English language skills for the Business English course are at an intermediate to advanced level. If you have already completed an IELTS test, you should have a score of 5.0 to 5.5. However, a language test can also be carried out directly at the language school and, if your English does not meet the requirements, you can take a General English course.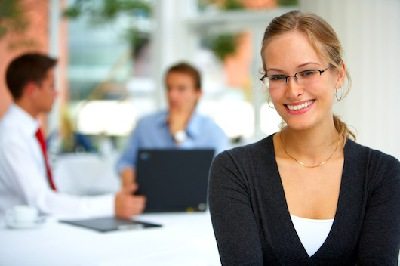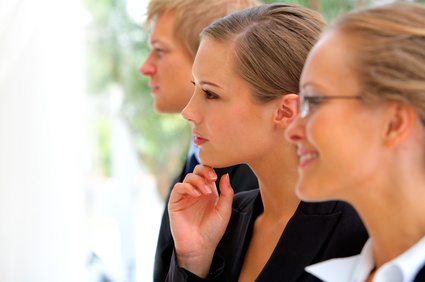 Get FREE advice about the Business English courses in Australia. Get access to our exclusive promotions and special offers. 
Thank you for your interest in a Business English course in Australia. We are pleased to help you preparing your entire stay in Australia.
We are financed by Australian Education Providers and can offer you our services for FREE.
If you book your English course through AA Education we can provide you additional free services, e.g. assisting you with preparation student application, information about English tests, student visa help, translations, certificates etc.
Furthermore we can help you obtaining discounts from Australian institutes if you book through our organisation! Just send us a message via our online contact form.
Please inform us about your individual needs and goals as well as your personal schedule and budget. We will put together an individual language course in Australia offer for you!
We can also help you organise a international exam like a renowned Cambridge certificate or the IELTS test after your business English course.
At the beginning of the language stay, you will be placed in the corresponding course based on your performance. Of course there are targeted and flexible training opportunities for you in our business English courses.
Our partner schools offer an ideal learning framework in which you can acquire solid language skills under optimal conditions: Students of different nationalities with the same language level learn English in one class.
Students are assigned a level test, which is carried out on the first day, according to their level of knowledge. With increasing language skills, the participants are then redirected to the next higher level so that they always learn in a motivating environment.
The teachers all have a diploma for teaching their mother tongue to international students. You use modern, communicative methods. The grammar is not taught as an end in itself, but as a means of being able to pass on ideas. At the same time, immersion in everyday life and the long time that is available offer the opportunity to acclimatize, first refresh your own knowledge, expand it further, absorb new information and put it into practice.
Learning a language in the appropriate environment takes place step by step in an active and spontaneous way. This is most evident when you can acquire new knowledge every day for a longer period of time and apply it in such a way that it becomes a natural part of everyday life.
Where can I study Business English in Australia?
Most English language schools offer the Business English course, however not all. Contact us to find out more.
Further English Course Options
You may also be interested in the following English language courses