English Language Schools Melbourne with Go to Australia
Education agency for the English schools in Melbourne: Free enrolment and application services for international students to the English courses in Melbourne
Out of all the best places, Melbourne is definitely the most desirable place for all. Melbourne is the second largest city in Australia so has got a lot of importance to itself. One willing to learn English in Melbourne is definitely choosing the best institution of ESL at Australia no doubt the others are also good but here there's much more in the package.
Students who have chosen to learn English in Melbourne are being subjected to the most technological methods of teaching, with the institution being located at a very suitable location connected to all major places at the same time the students get free surfing of the net and are also able to watch visual displays, they are being provided to meet with students who have already excelled after they decided to learn English in Melbourne. All this creates greater motivation to the students along with the best teaching staffs to help them.
Study English in Melbourne: ELICOS Programs in Melbourne
Learn English in Melbourne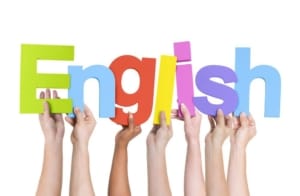 English School Melbourne where people are friendly and the climate is good. Melbourne is multicultural and very friendly to overseas visitors so basic English is really that is needed. However, Melbourne does offer many English language courses (Known as ESL- English as a Second Language). The major English schools are regulated and are accredited so that one who chooses to study English in Melbourne can be assured that they are obtaining the highest quality education!
ELICOS language institutions in Melbourne is where you can find quality English training which has been in operation for more than twenty years. It is the accredited language institute of Melbourne whose centres always has to prove to the National ELICOS Accreditation Scheme (NEAS) that it has highly qualified teachers, suitable premises and appropriate curricula.
Needless to say, you will find that if you study English at an ELICOS language institution, you will be in the best of hands! Prepare for TOEIC, IELTS, PET/FCE/CAE and BEC exams. Qualified and experienced teachers will work with you to achieve your goals in the area you wish to study.
ELICOS Programs in Melbourne
The ELICOS Programs of Melbourne
Regional programs
Four ESL programs operate in the regional areas of Victoria to provide English language learning services to students in the country areas. Each program caters for a group of either primary or secondary schools in that particular area. The four regional areas are
Geelong
Ballarat
Shepparton
Mildura
Isolated ESL student support program
ESL support is available for eligible new arrival students requiring ESL support in isolated and country areas through the isolated ESL student support program. There are two different support options available for offer.
Direct support
Funding is provided to release a qualified ESL teacher on staff, or to employ a qualified ESL Casual Relief Teacher (CRT) to provide ESL support to newly arrived students.
Mentor support
Where a qualified ESL teacher is not available, funding is provided to enable a staff member to attend an ELS/ELC for mentor support. Mentor support covers monitoring ESL development, resource selection and delivering appropriate teaching strategies.
Worldwide Recognition
Official ESL approved course qualifications are an official internationally recognized certificate, recognized by thousands of educational organisations, employers, ministries, government bodies and professional organisations in many countries throughout the world as a suitable qualification for students who use English as a second language, to communicate efficiently in the workplace or business environment. The qualification is valid for a total of 2 years after the certificate is received.
Government Standards
NEAS
The National ELICOS Accreditation Scheme (or NEAS) is the Australian national government accredited organization for the recognition of educational institutions. Our goal is to maintain the high standard of teaching qualities of the ESL schools throughout Australia
NEAS was set up in 1990 as a safeguard to guarantee students are taught by qualified English teachers, all programs are accredited and the class sizes are small. All NEAS accredited schools and colleges must undertake a national accreditation process in which all new ELICOS colleges must comply with the standards required.
There are 41 NEAS accredited ELICOS colleges located in Melbourne. These colleges are
Ability Education
Academia International
AMES International
AMI Education
Australian Catholic University ELICOS Centre - Victoria
Australian National College of English
Avalon College
Bradford College - Melbourne
Cambridge International College - Melbourne
Carrick English Language
Chisholm International English Language Centre
CQ University Melbourne
Deakin University English Language Institute
Eltham ELICOS
Embassy CES - Melbourne
English Language Institute, Victoria University
GEOS Melbourne College of English
Gordon Institute of TAFE English Language Unit
Hales Institute
Hawthorn - Melbourne
Holmes Colleges - Melbourne
Impact English College
Ivanhoe Grammar School Melbourne
Kangan Batman Institute of TAFE
KAPS Institute of Management Pty Ltd
La Trobe University International College
Matrix English
Melbourne Advanced College
Melbourne Institute of Technology
Melbourne Language Centre - Carlton
Melbourne Language Centre - City
Monash University English Language Centre - Caulfield
Monash University English Language Centre - Clayton
Mowbray International ELICOS Centre
Nova Institute of Technology
Ozford English Language Centre
RMIT English Worldwide
Swinburne University English Language Centre
The Knox School Ltd
The Meridian International School - Melbourne
Vitreous
Victorian Essential Learning Standards
The Victoria Essential Learning Standards is the basis for curriculum and assessment in Victorian schools. The VELS standards were developed by the Victorian Curriculum and Assessment Authority (VCAA). The English as a second language (ESL) companion to the Victorian Essential Learning Standards is a set of standards for assessing ESL student progression and to develop effective and efficient English language learning programs for future ESL students to develop their communication skills.
The ESL Companion provides a general overview of:
The broad stages of English language development
An outline of the major components of ESL curriculum
A set of standards describing the expectations for ESL learners.
IELTS Band Scores
The IELTS band score is an internationally recognised test score which can give potential employees an indication of your English language comprehension skills. The test scores are valid for two years after the examination takes place.
Candidates are graded on their Listening, Reading, Writing and Speaking performance. The IELTS score system is resembled in two ways. A band score out of 9 is given to the individual study modules and a total score is given out of 9 as a final grade for the course. This final grade out of 9 is known as the IELTS band score. The scoring system is as follows
9. Expert User – Has fully operational command of the language; appropriate, accurate, and fluent with complete understanding
8. Very Good User – has fully operational command of the language except for a few inaccuracies.
7. Good User – has operational command of the language, though some inaccuracies. Generally handles complex language well.
6. Competent User – General understanding of the language. Can understand complex language.
5. Modest User – has partial command of the language. Can hold basic conversations in the workplace.
4. Limited User – basic competence in limited situations. Is not able to comprehend complex language.
3. Extremely Limited User – understands only general phrases and limited words. Frequent breakdown in communication occurs.
2. Intermittent User – no real communication is possible except for the most basic words. Has difficulty in understanding the English language.
1. Non User – has no ability to use the English language beyond possibly a few isolated words.
0. Did not attempt the test – no assessable information was submitted
IELTS scores are used as a minimum requirement to enter more advanced ESL courses, such as the PET, CAE and BEC courses. IELTS scores are a measure of a students English comprehension skills, and this score is passed on as an indication to your potential employer or educational institution your English language comprehension skills.
Registration
To register for an examination, you must get in contact with your local ESL school or centre. A registration form must be completed and submitted approximately 10 weeks before the examination commences. Here is where you need money to pay for your tuition fees, which can vary on what ESL school or centre you decide to study with.
Once you have registered a letter will be sent to your address to confirm the time and date of the examination. This registration form can be used as proof of identification when required throughout your course.
Classes
The majority of students attend an English language school or centre for 2 terms over a period of 20 weeks, but class periods can vary in time from 5 weeks to 50 weeks, depending upon the course enrolled and the skill level of the student. Classes usually are 4 hours long and are 4 days per week, totalling approximately 20 hours per week full time, 10 hours on a part time basis. Intensive ESL courses are also offered, and can provide adequate tuition for a certificate within 4-6 weeks.
Class sizes average around 18 people per class. The small class sizes and high number of contact hours enable qualified ESL teachers to deliver an intensive English language program tailored to the individual needs of different students. This helps them to adapt as quickly as possible to the Australian education system and society.
ESL is taught through the content of all learning areas, and not only provides general English language skills, but also focuses on workplace related context. Students can also decide to specialize in a specific genre of study, specifically to focus on a specific industry.
Types of Courses available
The type of courses vary, from ELICOS, IELTS and the Cambridge Exam Preparation course, all which provide world class teaching standards and internationally recognised qualifications, such as the IELTS band score, which is recognised in educational institutions, large businesses and governments throughout the world.
ESL Courses consist of varying modules, which concentrate on specific areas of the English language, combined make the assessment of the certificate.
Cambridge exam preparation (FCE,CAE,PET)
1. Preliminary English Test (PET) – intermediate level of English language skill
2. First Certificate in English (FCE) – upper intermediate level
3. Certificate in Advanced English (CAE) – advanced level
IELTS Preparation Course
The IELTS preparation course is an internationally-accepted academic based test of English language proficiency used by academic institutions, governments and professional organisations as an assessment of English language proficiency.
The IELTS Preparation course is for students who:
Require an IELTS score for entry to a tertiary institution
Need to provide evidence of proof of language proficiency.
Classes are generally small, with approximately 10 to 12 people in each class. Course length and hours of attendance depend on the individual ESL school. Your IELTS band score you receive at the completion of the course can be used as an entry score for other ESL courses, such as the PET, CAE and BEC certificates.
English Language Intensive Course for Overseas Students (or ELICOS)
The ELICOS program has developed over the past twenty years to provide a high standard of educational services. Our goal is to provide students with the necessary English language skills needed to communicate before they can start formal vocational studies. The Australian Government has an official ELICOS student visa, specifically tailored to students who have enrolled in an ELICOS course in Australia.
ELICOS schools offer international accredited ESL courses, such as IELTS and TOELF available to students. Students can choose to complete a general English training course, or specialize by doing a course in English with an emphasis on a specific career path or industry, such as
Business
Graphic arts
The hospitality industry
Academic studies
Post-graduate studies
The certified ELICOS schools providing ESL courses in Victoria are
Melbourne Language Centre
University of Ballarat
Victoria University
Chisholm Institute of TAFE
Gordon Institute of TAFE
Holmesglen Institute of TAFE
Northern Melbourne Institute of TAFE
ELICOS advancement levels of study are as follows
TAFE certificate
TAFE Diploma
Bachelor Degree
Master Degree
Doctor Degree (PhD)
You can exit any where along the course that you feel comfortable.
Now that you have found your local ELICOS learning centre, you can apply directly with the school. They will provide you with the necessary information you need to register and apply for an ESL course. You can also apply overseas through an IDP, or through an agent, both can enrol you in an ELICOS course.
The examination
International English Language Testing System (or IELTS)
IELTS is an English language teaching system recognized globally, providing educational services to countries all around the world. More that 700,000 people take the test a year. IELTS is jointly managed by 3 organizations.
University of Cambridge ESOL examinations (Cambridge ESOL)
British Council and IDP
IELTS Australia
IELTS test cover the four major language skills reading, writing, listening and speaking. There are approximately 500 learning centres in 125 countries where you cat sit for your exam. IELTS test are conducted 4 times a month, with results being posted to you within 13 days.
Both academic and general types of training are offered to students. The general training module emphasises more of a broader approach. It is ideal for people who wish to migrate to another English speaking country such as Australia, England, Canada, The United States of America, or New Zealand. Academic training is for those who wish to continue studying at an English-speaking University or Educational Institution. Courses are more emphasised on workplace context, primarily for a specific trade or industry. Results from these examinations will determine admission on either a post graduate or undergraduate level.
Melbourne's Local IELTS certified school locations are
• RMIT English Worldwide
• Monash University English Language Centre
• IELTS Melbourne
• Hawthorn Melbourne
• Deakin University
• NMIT test centre
Test scores are graded out of 9 for each section, and out of 9 in total. Assessments are graded on reading, writing, speaking and listening. Arrange with your closest IELTS certified school to book in for an exam, usually on Thursdays or Saturday.
Test of English as a Foreign Language (or TOELF)
If you are planning to study in Australia, the TOEFL test is the one test that is known anywhere in the world. In fact, there are more than 7,000 colleges, universities and licensing agencies in more than 130 countries accepting TOELF qualifications worldwide.
To organize a test you will have to find where your local TOELF certified training centre. There are over 4,500 TOELF certified training centres located throughout the world.
Here is a list of the certified TOEFL learning centres located in Melbourne
• Ballarat University College
• Box Hill Institute of TAFE
• Charles Sturt University Study Centre - Melbourne
• Deakin University - Burwood
• Deakin University - Geelong
• Department of Education & Training - Victoria
• Holmesglen Institute of TAFE (Melbourne)
• Holmesglen Institute of TAFE (Moorabbin)
• La Trobe University
• Monash University
• Royal Melbourne Institute of Technology (RMIT) University
• Royal Melbourne Institute of Technology (RMIT) University - -Department of Civil and Geological Engineering
• Swinburne University of Technology
• University of Ballarat
• University of Melbourne
• Victoria University of Technology
• Victoria University
Next you must register at your local learning centre. You can register online, by phone, by mail and in person at your local TOELF learning centre. Here is where you can make the decision whether to apply for an internet-based test (iBT) or a paper based test (PBT). Either way, the results will be assessed all the same way.
Now is the hard part, to study and understand the information provided, and to gain the skills needed to communicate both in the workplace and in public. Learning materials are readily available, such as CDs and books.
On test day remember to carry along your identification you will not be permitted into the test centre. The paper based test is assessed on your writing, reading, speaking and listening skills.
Assessments will be graded on your TOELF score report, which are
Listening
Structure/written
Reading
The test is divided into two sections.
Test of Written English (TWE)
Test of Spoken English (TSE)
Test scores are sent to you by mail, but alternatively you can call by phone and receive the results before they are sent by mail. There is a $10US fee to do so.
Test of English for international Communication (or TOEIC)
Over 5,000,000 people worldwide have taken the TOEIC test each year for the past 30 years.
The TOEIC tests is an international recognized qualification, with more than 9,000 organizations in more than 90 countries consider TOEIC test results in their recruitment process. Their goal is to provide students the English language skills required for communication in the workplace.
The TOEIC test assesses the speaking, writing, listening and reading skills of a student The TOEIC test is broken up into two sections.
The TOEIC Speaking and Writing test
The TOEIC Listening and Reading test
First Certificate in English (or FCE)
The FCE is the most popular of the Cambridge series ESL certificates and is an official recognition of an upper intermediate level of English language proficiency examination for people whose first language is not English. The course is strongly recommended for students in day-to-day situations and anyone who plans to work in international business or to study and/or work overseas.
The FCE is divided up into five major assessment sections
➢ Reading
➢ Writing
➢ Use of English
➢ Listening
➢ Speaking
The FCE certificate offers a clear pathway to higher qualifications such as the Certificate in Advanced English, as well as to clerical, secretarial and managerial jobs in many industries, including tourism.
Preliminary English Test (or PET)
The PET is an intermediate general English language qualification for people who can fluently understand the English language. The test was developed for people who need a basic qualification in English for workplace situations. This qualification is accepted by employees worldwide as proof of the English language student's skills, for careers such as clerical, secretarial, managerial, tourism, retail, construction, manufacturing and engineering.
There are two types of PET tests available the PET test and the PET for Schools test. The PET for schools test is specifically tailored for students with a high school emphasis for academic communication, rather that workplace communication.
The PET exam consists of 3 papers
Reading and writing
Listening
Speaking
Certificate in Advanced English (or CAE)
The Cambridge CAE is a high-level ESL examination for post-First Certificate students, with an emphasis on real-world tasks.
This exam certifies that people who use English fluently can pass confidently and use written and spoken English in an effective way for business, study or social purposes and can communicate well on complex issues, including writing in a clear, well structured and detailed way.
Students are assessed on the following English language skills
➢ Reading
➢ Writing
➢ Use of English
➢ Listening
➢ Speaking
To register for an examination, you must get in contact with your local ESL school or centre and book at least 10 weeks prior to the examination.
Business English Certificate (or BEC)
The BEC is an official international recognized professional level certificate recognized by more than 1.000 educational organisations, employers, ministries, government bodies and professional organisations throughout the world as a suitable qualification for business communication. The BEC test was designed to assess the advanced English language skills of a student with a particular emphasis on international business context.
There are three different levels of exams incorporated into a BEC course; they are BEC Preliminary, BEC Vantage and BEC Higher.
To take the test, you need to register at least 10 weeks before the exam date. You can book an exam at your local BEC course provider. Melbourne's major ESL schools are The University of Cambridge, the Cambridge International College, Chisholm Institute of TAFE, and the GEOS Melbourne College of English.
A single grade will be awarded as the final assessment, based on the four English language components reading, writing, speaking and listening. You will also receive a Statement of Results which is an indication of your performance in each paper submitted. These grades are Exceptional, Good, Borderline, Weak, depending on the skill level of the student.
Assessment
In general, the progress of ESL students in learning English should be reported against the stages of the ESL standards included in the ESL Companion to the VELS, rather than the levels of the English standards. The examination is marked by the ELS school teachers according to the Victorian Essential Learning Standards (VELS).
Grades are marked according to the skill level attained at that specific module.
The reporting scale is:
➢ Well above the expected standard at this time of year
➢ Above the standard expected at this time of year
➢ At the standard expected at this time of year
➢ Below the standard expected at this time of year
➢ Well below the standard expected at this time of year.
After the course is complete the examination has been submitted and the assessment is complete, the ESL school will send the report card with the certificate to your address. This report can be used as a reference of your English language skills in the future.
Study English Language in Melbourne
English Language Schools Melbourne
A city full of surprises embracing the modern and taking pleasure in the traditional, Melbourne's life-style reflects its diverse and friendly population.
English Courses in Melbourne, Australia
Direct Entry English Pathway (DEEP) in Melbourne, Australia
General English in Melbourne, Australia
Academic English (including IELTS) in Melbourne, Australia
Cambridge Exam Preparation in Melbourne, Australia
English and Sport in Melbourne, Australia
English and Au Pair in Melbourne, Australia
Short Term Programs in Melbourne, Australia
Australia is a very popular country to study. Around 50% of all international students from over 80 countries are studying at Australian universities.
Students and their dependants can apply for permission to work after their course commences, and are allowed to work up to 20 hours per week whilst the course is running.
During semester breaks international students are allowed to work full-time with this visa. If international students are completing a Masters degree or a Doctorate family members have unrestricted work rights, too. To keep a student visa the student must maintain 80% attendance and fulfil course requirements.
We provide multiple programs free of charge for international students, if they appoint us as their agent. Simply submit your application to us. Students receive free of charge information on Australian education institutions. Either select your courses and study locations or ask for more information. Based on this, students will receive a list of institutes that are best suitable for them within a short period. Therefore students will save valuable searching time.

Enquire about courses in Australia
Enquire about your study in Australia option/List of Australian Universities, colleges and TAFE's
Some of the English Schools we represent in Melbourne:
ABILITY Education
Academies Australasia Polytechnic
Australian Pacific College – Melbourne
ELSIS Melbourne
Holmesglen Institute – Chadstone
Holmesglen Institute – City
Holmesglen Institute – Moorabbin
Kaplan International English
Melbourne College of English – SACE
Melbourne Polytechnic
Oxford House College - Holmes Group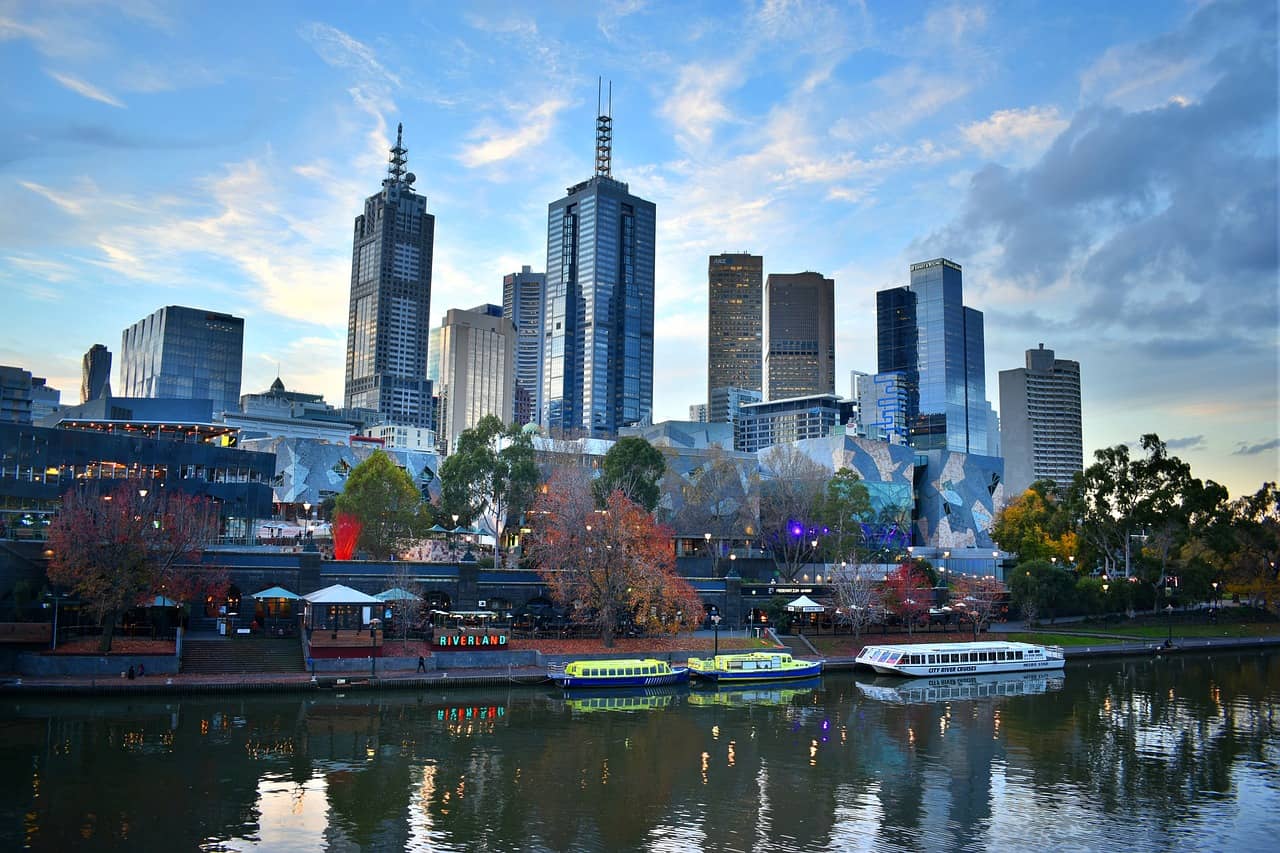 Free Enrolment & Application Service to the English Courses in Melbourne
Study a English Course in Melbourne: We help you find and apply to the English schools in Melbourne
Our Free Services Include:
Direction and assistance on how to apply for the appropriate English course in Melbourne that will help you meet your education goals
Correct information in regards to English language tests in Melbourne
Assistance with all your application forms including both translations of appropriate documentation and certified copies and submissions
Continued on the ground support after we have submitted the appropriate application to your desired English school in Melbourne
Support with student visa issues that may eventuate like: application, extension and the renewal of visas
Airline travel information that is appropriate to your need
Student Accommodations
Correct information about what life is like in Australia: OSHC, banking, transportation, and student discounts
Apply to Study English in Melbourne
Please fill out the form below and one of our Melbourne English School experts will be in touch shortly