English School Byron Bay with Go to Australia
Byron Bay English Schools offer a range of English courses. With an ideal location in Byron Bay, English language schools in Byron Bay offer English classes with complementary watersports activities. Dive courses are supervised by highly experienced professionals and keeping safety in mind, all dive instructors are locally registered.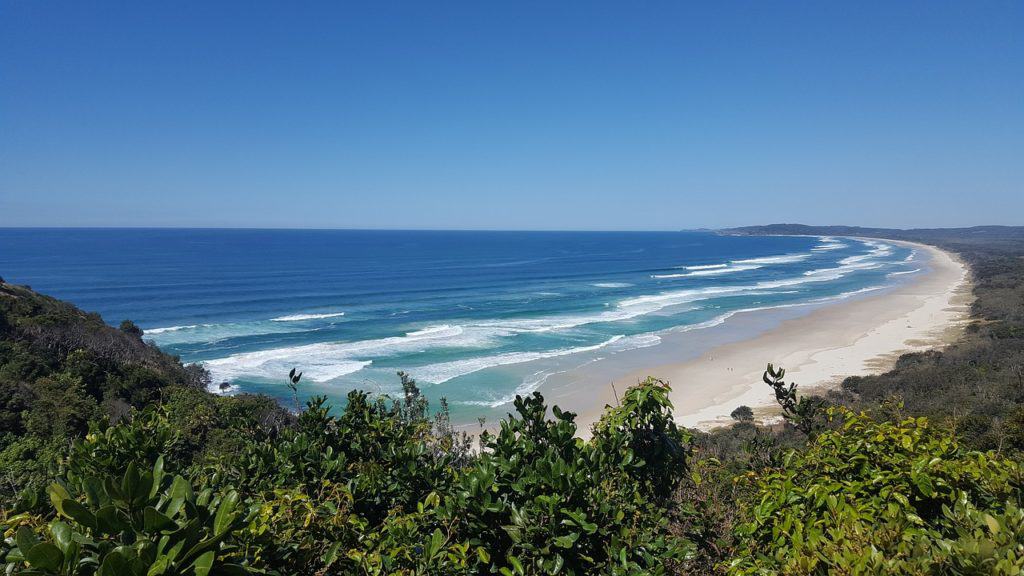 English School Byron Bay Application Services
Education agency for the English schools in Byron Bay - Free enrolment and application services for international students to the English schools in Byron Bay
Study in Australia - Byron Bay English Language School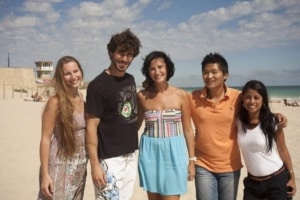 The Byron Bay English Language School
The Byron Bay English Language School, established in 1998, aims to provide high quality English language courses in a relaxed environment that is conducive to learning and at the same time make learning fun.
Quality
BBELS focuses on quality learning outcomes and is therefore accredited by NEAS. fully accredited with NEAS Australia.
Location - school building
The school is ideally located in the centre of Byron Bay, and is well serviced by public transport.
Nationalities
We welcome students from all countries who come to study in Byron Bay. Most of our students come from European countries such as France, Italy and Germany as well as Asia (Japan, Korea) and South America (Brazil and Argentina). We aim to attract as many students from different nationalities as possible in order to create a positive international learning environment.
Studying at The Byron Bay English Language School
We offer our students as well as travellers intensive General English courses, and an interesting range of social and recreational activities to complement part time English courses such as surfing, diving, activities and music.
The Full time English course is listed on CRICOS, the Commonwealth Government Register of International Courses for Overseas Students. CRICOS Provider number = 02219J
The Teachers
All The Byron Bay English Language School teachers have:
ESL qualifications
teaching experience with overseas students
a friendly and professional approach to teaching.
some foreign language skills
Byron Bay English Language School creates for its students an environment that is a blend of fun and learning.
Levels
The school offers students 4 levels of English language proficiency : elementary, pre-intermediate, intermediate and upper intermediate. There are opportunities to progress to the next level once the previous one has been achieved.
Facilities
The school has comfortable air-conditioned classrooms. There is a large covered outdoor common space which we also use for conversation groups. TV/video facilities are also available for use in classroom and situations. Computer/Internet facilities are also offered by the school for study as well as private use.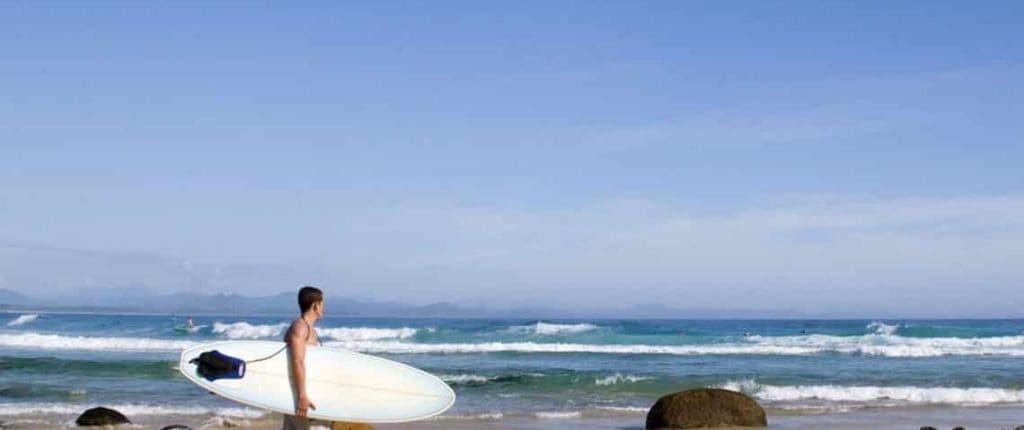 Byron Bay English Programs
Certificate
General English
The Byron Bay English Language School offer intensive English language courses for international students and travellers. Our qualified teachers will help you to improve your language skills in the following areas including:
Listening
Speaking
Writing
Reading
All classes encourage effective communication skills in the English language and these skills are developed through role plays, grammar exercises, songs and games.
As learning aids and tools of communication, we use modern text books, audio and video tapes, local newspapers and magazines. You will also be given regular homework. For effective oral communication to be developed, the school offers regular conversation coffee groups.
English for Academic Purposes
Our EAP program is designed for students who want to continue their studies at a university or any other Tertiary institution. The program focuses on three main areas : academic writing, speaking and preparation for exams including IELTS and TOEFL.
English Plus Programs
Our English Plus programs offer students the flexibility of making English language learning in Byron Bay fun with a great selection of outdoor activities and these include surfing, diving and music.
Cambridge Courses
The University of Cambridge provides internationally recognised certificates of English language proficiency through examinations. These are held in March, June and December. The examinable areas reading, writing, listening and speaking.
Assessment
All students take an initial test, including an interview and a placement exam to determine the appropriate level of placement which will be continually monitored to encourage student progress in learning.
Certificates
All students upon successful completion of their courses receive certificates of achievement issued by the school. These certificates will state the level of English language competency as well as the length of the course completed.
Why study at Byron Bay English Language School?
CRICOS Provider Code: 02219J
Why study at Byron Bay English Language School
The Byron Bay English Language School, established in 1998, delivers a range of quality English language programs and is complemented by a number of outdoor activities.
The Byron Bay English Language School is focused on producing quality outcomes for all its students and is therefore NEAS accredited.
Students from all countries are welcome to study in Byron Bay. Most students come from Europe (Switzerland, France, Italy, Germany, and Spain), Asia (Japan, Korea) or South America (Brazil and Argentina). Our aim is to attract as many nationalities as possible to ensure an international learning environment.
Location
We are located in the heart of Byron Bay and conveniently our students have access to public transport.
Study Options / Courses
English plus diving
English plus activities
English plus music
Individual tuition
General English - Full Time
General English - Part Time
Cambridge FCE / CAE
English plus learn to surf
English plus diving
English plus activities
English plus music
Individual tuition
Group Study Tours
Apply to study at a English School in Byron Bay
Please fill out the form below and one of our English School Byron Bay experts will be in touch shortly