Study English in Byron Bay | Find English courses in Byron Bay
Education agency for the English schools in Byron Bay. We offer free enrollment and application services for international students to enrol in an English course in Byron Bay
Byron Bay English Schools offer a range of English courses. With an ideal location in Byron Bay, English language schools in Byron Bay offer English classes with complementary watersports activities. Dive courses are supervised by highly experienced professionals and keeping safety in mind, all dive instructors are locally registered.
Byron Bay is located on the east coast of Australia. The composition of the inhabitants is unique to the city. It is a colorful mix of hippies, surfers, Buddhists, artisans, business people and vacationers. Byron Bay is the easternmost point of Australia and a paradise for surfers.
At our partner Byron Bay English Schools, a vacation and an English language course can be easily combined. Our language schools are located in the heart of Byron Bay and is  minutes away from the central bus stop. Those who attend a course here can enjoy the organic lifestyle and use the beach, which is within walking distance, for sunbathing, surfing, snorkeling and swimming.
Where do you want to study your language? Our student advisors will be happy to help you find the most suitable language school in Byron Bay to suit your needs! Just send us a message via our online form.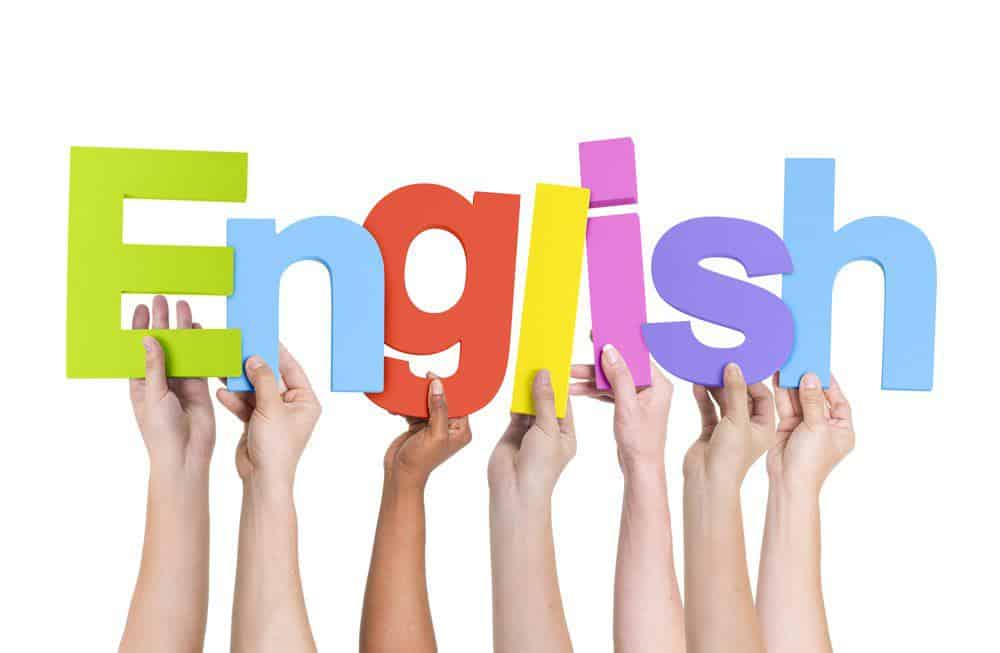 Why an English course in Byron Bay?
Mixed Nationalities
We welcome students from all countries who come to study in Byron Bay. Most of our students come from European countries such as France, Italy and Germany as well as Asia (Japan, Korea) and South America (Brazil and Argentina). We aim to attract as many students from different nationalities as possible in order to create a positive international learning environment.
Wide range of courses and activities 
We offer our students as well as travelers English courses, and an interesting range of social and recreational activities to complement part time English courses such as surfing, diving, activities and music.
Enjoy your evening in the numerous restaurants, bars and clubs along Bay Street, especially for younger audiences and the young at heart. A must see destination is Cape Byron; from there you get a breathtaking view of the South Pacific. This part of the coast is one of the most beautiful sections in New South Wales.
Experienced Teachers
English Language School teachers have:
ESL qualifications
teaching experience with overseas students
a friendly and professional approach to teaching.
some foreign language skills
Flexible Levels
The school offers students 4 levels of English language proficiency : elementary, pre-intermediate, intermediate and upper intermediate. There are opportunities to progress to the next level once the previous one has been achieved.
Modern Facilities
The school has comfortable air-conditioned classrooms. There is a large covered outdoor common space which we also use for conversation groups. TV/video facilities are also available for use in classroom and situations. Computer/Internet facilities are also offered by the school for study as well as private use.
Monitoring and Assessments 
All students take an initial test, including an interview and a placement exam to determine the appropriate level of placement which will be continually monitored to encourage student progress in learning.
Certificate upon completion
All students upon successful completion of their courses receive certificates of achievement issued by the school. These certificates will state the level of English language competency as well as the length of the course completed.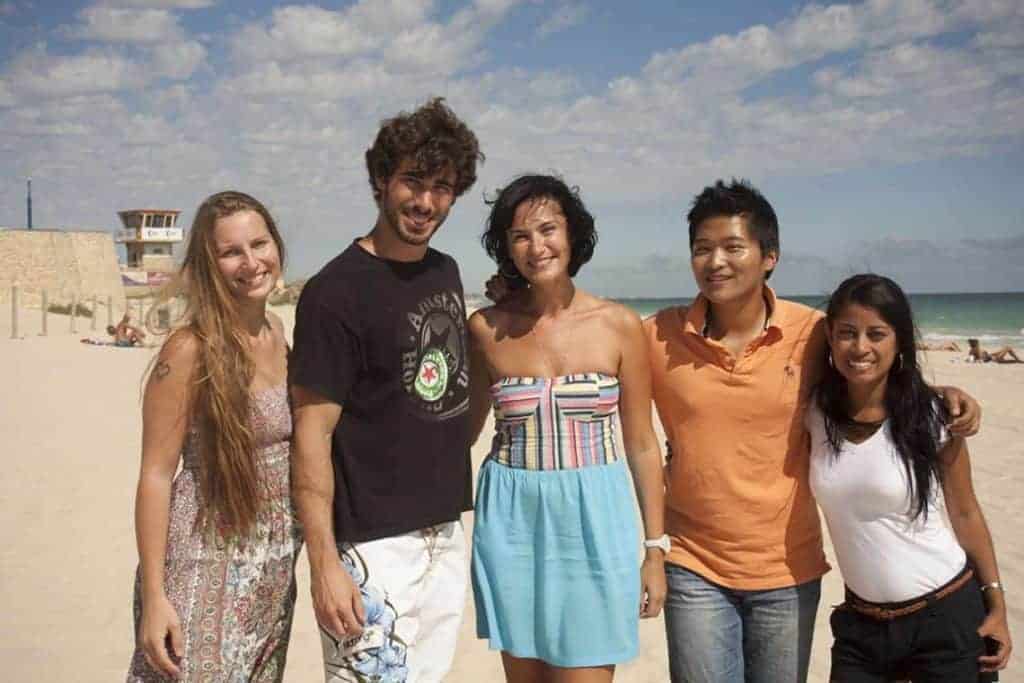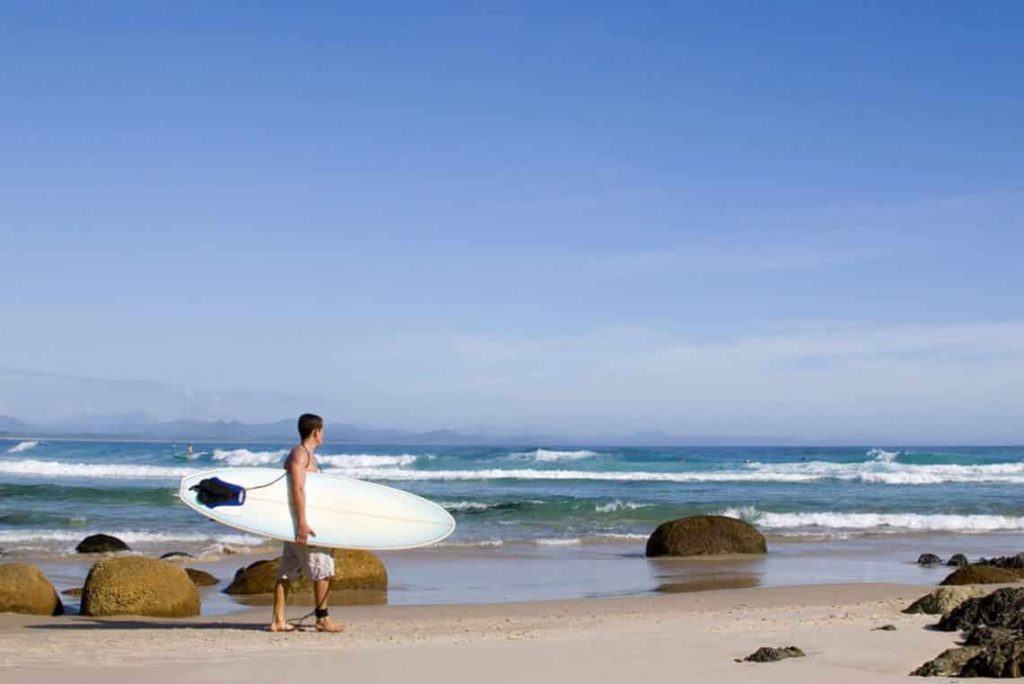 Our FREE services for international students to to the English schools in Byron Bay
Study a English course in Byron Bay. We help you! Get organised and prepared for your English studies in Byron Bay
Our student advisors will be happy to help you find the cheapest and most suitable language school in Byron Bay! We have put some profiles of the language schools online. Unfortunately, the list of schools is still incomplete. So if you are interested in a school that is not on our list, just let us know.
Our Free Services include:
Direction and assistance on how to apply for the appropriate English course in Byron Bay that will help you meet your education goals
Correct information in regards to English language tests
Assistance with all your application forms including both translations of appropriate documentation and certified copies and submissions
Continued on the ground support after we have submitted your appropriate application to the English School of your choice.
Support with student visa issues that may eventuate like: application, extension and the renewal of visas
Flight bookings and travel information that is appropriate to your need
Student Accommodation options
Correct information about what life is like in Australia: OSHC, banking, transportation, and student discounts
English Courses in Byron Bay
Our Recommended English Schools in Byron Bay
Lexis English
Almost all nationalities are represented in this language school; many students come from Europe, Asia or South America. Course participants have all the facilities available on a daily basis. These include several living areas, a computer cabinet with internet connection, a communal kitchen, a garden and a volleyball net for relaxation. Party nights as well as weekend excursions and excursions are also offered. The professional team of teachers and coordinators poses extensive language skills and are always helpful and patient to all students. The school is modern and friendly, so that learning from the first day can be easy and friends can be made quickly.
Envirotech
The Envirotech Byron Bay campus is located in beautiful northern New South Wales. Known for great surfing, diving and shopping experiences – Envirotech have created a chilled learning and living environment for our students.
Byron Bay has a spiritual vibe and offers up some beautiful landscapes and experiences. Each year, Byron Bay is the host of several festivals such as Splendour in the Grass, Falls Festival and the Spirit Festival. This welcoming town also has some great sights to see; Arakwal National Park, Cape Byron Light House, The Farm and an array of beaches.
These picturesque places have walking tours available, as well as some horseback riding beach tours and kayak or paddle boarding dolphin tours
English School Byron Bay Application Services
Education agency for the English schools in Byron Bay - Free enrolment and application services for international students to the English schools in Byron Bay