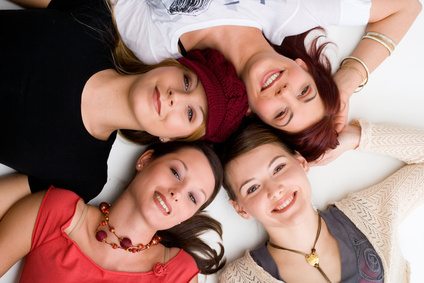 Overview
Situated in the vicinity of the bustling city of Geelong, Gordon Institute of TAFE, or "The Gordon" as it is locally known, has established itself as one of the leading providers for training and education in the region. Throughout its more than 100 years of history, the TAFE has educated young men and women from Australia and all over the world. As early as 1921, the title "Gordon Institute of Technology" was established. Today it is the academic home to more than 23.000 students.
Location
Roughly an hour's drive south-west of Melbourne, the bayside city of Geelong has a rich and fascinating history. The town profited hugely during the times of the gold rush, as it proved to be a gateway as well as a major service station on the way to the goldfields of Victoria. Many historic buildings in the city are reminders of these rugged and exiting times. Today Geelong is famous for its busy port, one of the biggest in the country. With a population of around 130.000 people, Geelong is considerably smaller than its neighbour Melbourne, while still providing more affordable accommodation opportunities. Those in search for some relaxing time away from the city won't have to look far. Numerous beaches in the area are inviting, while recreational areas such as the You Yangs Forrest Reserve or the Mornington Peninsula National Park can be reached just as easily.
Campuses
"The Gordon" has five city campuses within the city limits of Geelong, with Colac being located a short drive away. These campuses are:
Moorabool Street
Fenwick Street
East Geelong
Waurn Ponds
Werribee
Colac
In addition to that, the TAFE provides educational services to the inmates at HM Prison Barwon through its Corrections Education Centre.
All campuses feature the comforts and technical facilities that create a comfortable yet intellectually stimulating atmosphere. These features include computer laboratories with fast access to the Internet, comprehensive libraries along with bistros, shops and an excellent connection to public transport.
Students
Gordon Institute of TAFE can boast a number of no less than 23.000 students each year.
Main Program Areas
There are more than 220 part- and full-time courses to choose from at Gordon Institute of TAFE.
The Main Program Areas include:
Applied Sciences
Art, Design & ICT
Building & Construction
Business & Management
Community Services & Further Education
Corrections Education
Manufacturing
Tourism, Hospitality & Cookery
Entry Requirements
These may vary from course to course. In general, it is necessary to provide a school education that is the equivalent to the Australian years 10-12 with passes in English. Furthermore, enrolment at TAFE in Victoria requires a minimum level of English language skills (equivalent of IELTS academic version min. of 5.5).
Student Activities
There are a number of things to do in and around Geelong. Several beaches along the pretty coastline await exploration. In town such attractions as the Geelong Art Gallery or the National Wool Museum are ideas for a rainy afternoon. The recently restored waterfront with its art-deco-style buildings and a great range of restaurants and bars are best visited after dark for a nice view over the city lights. Melbourne with any number of sights and delights is only an hour away and the place for a really big night out.
Application
Sounds like your place to be? The friendly people at AA education will be more than happy to provide information and assist you on your way to Gordon Institute of TAFE. Just email us to receive the application form and help with the usual administrative hurdles.