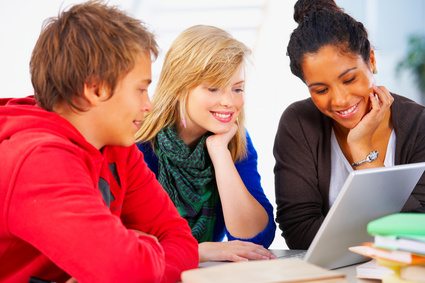 Overview
Providing education for an area that exceeds 100.000 square kilometres of Northern New South Wales, New England Institute has incorporated some innovative learning strategies into its portfolio. Modern technologies such as web-based learning in combination with regular courses in the classroom guarantee flexibility. The TAFE's strong connections with the local economy, particularly the agricultural sector, make sure present and future needs and requirements in the region will be considered.
Location
New England Institute's campuses are situated in some of the most diverse landscapes found on the East Coast. The Tablelands, as part of the Great Dividung Range, offer rugged mountain country. Further west the excellent soil makes extensive agricultural undertakings possible. The ancient rainforest in some regions is currently enlisted as World Heritage Areas. Away from the busy coastline, a more laid-back country life-style is favoured by the locals.
Campuses
The students at New England Institute are spread out over eleven campuses. These are located in the towns of
Armidale
Boggabilla
Coonabarabran
Glen Innes
Gunnedah
Inverell
Moree
Narrabri
Quirindi
Tamworth
Tenterfield
Of these locations Tamworth functions as the main campus and the administrative centre of the Institute. Though varying in size all of these campuses feature the latest technology and comprehensive learning facilities. Libraries, computer-pools and recreational areas are only some of the amenities on offer.
Main Program Areas
Before enrolling at New England Institute the students can choose from an extensive selection of courses. The Main Program Areas are:
Arts
Business
Construction
Community Services & Health
Engineering
Information Technology
Manufacturing & Transport
Primary Industries & Natural Resources
Tourism & Recreation
Entry Requirements
These may vary from course to course. In general, it is necessary to provide a school education that is the equivalent to the Australian years 10-12 with passes in English. Furthermore, enrolment at TAFE NSW requires a minimum level of English language skills (equivalent of IELTS academic version min. of 5.5).
Student Activities
An area as diverse as the New England region has a lot to offer, especially to friends of the outdoors. From hiking and biking in the rough yet beautiful tablelands to camping in the sparsely populated plains of the West, all cravings should be catered for. Bushwalking in the lush and protected rainforests should be on every itinerary.
Students at the main campus in Tamworth will be treated to a special occasion as the town annually plays host to one of the largest country-festivals in the world. This might also be the perfect time for a nice, long camping trip, far away from town.
Application
Sounds like your place to be? The friendly people at AA education will be more than happy to provide information and assist you on your way to TAFE NSW New England Institute. Just email us to receive the application form and help with the usual administrative hurdles.